The rainy season shouldn't dampen your adventurous spirit nor should it completely change any of your beach-bumming plans. Despite the inclement weather, there are still places where you can have your share of sand, sea, and sun. Here are some of them:
---
Dahican Beach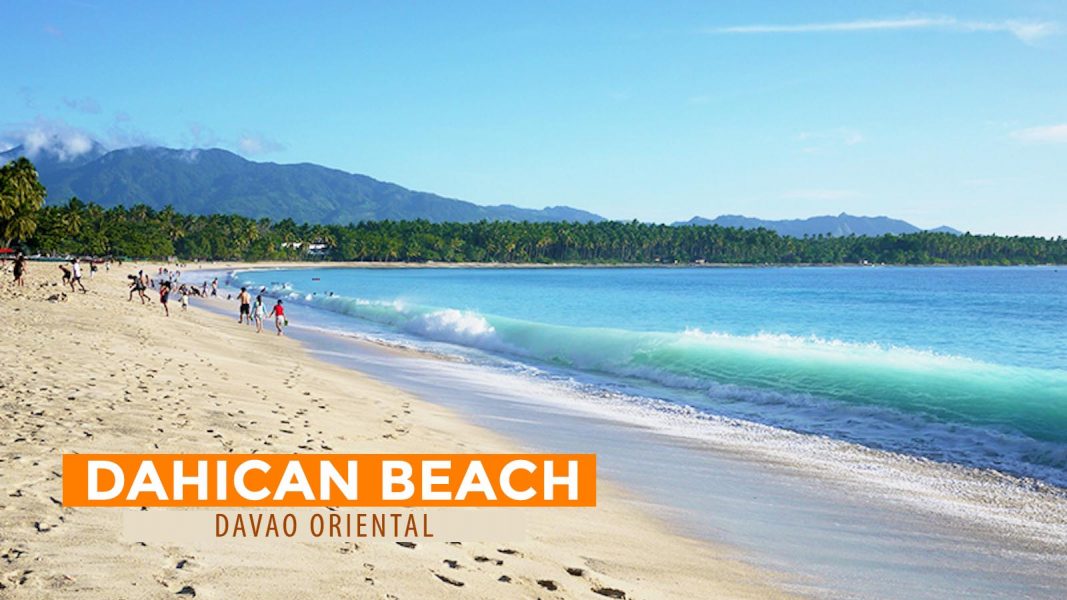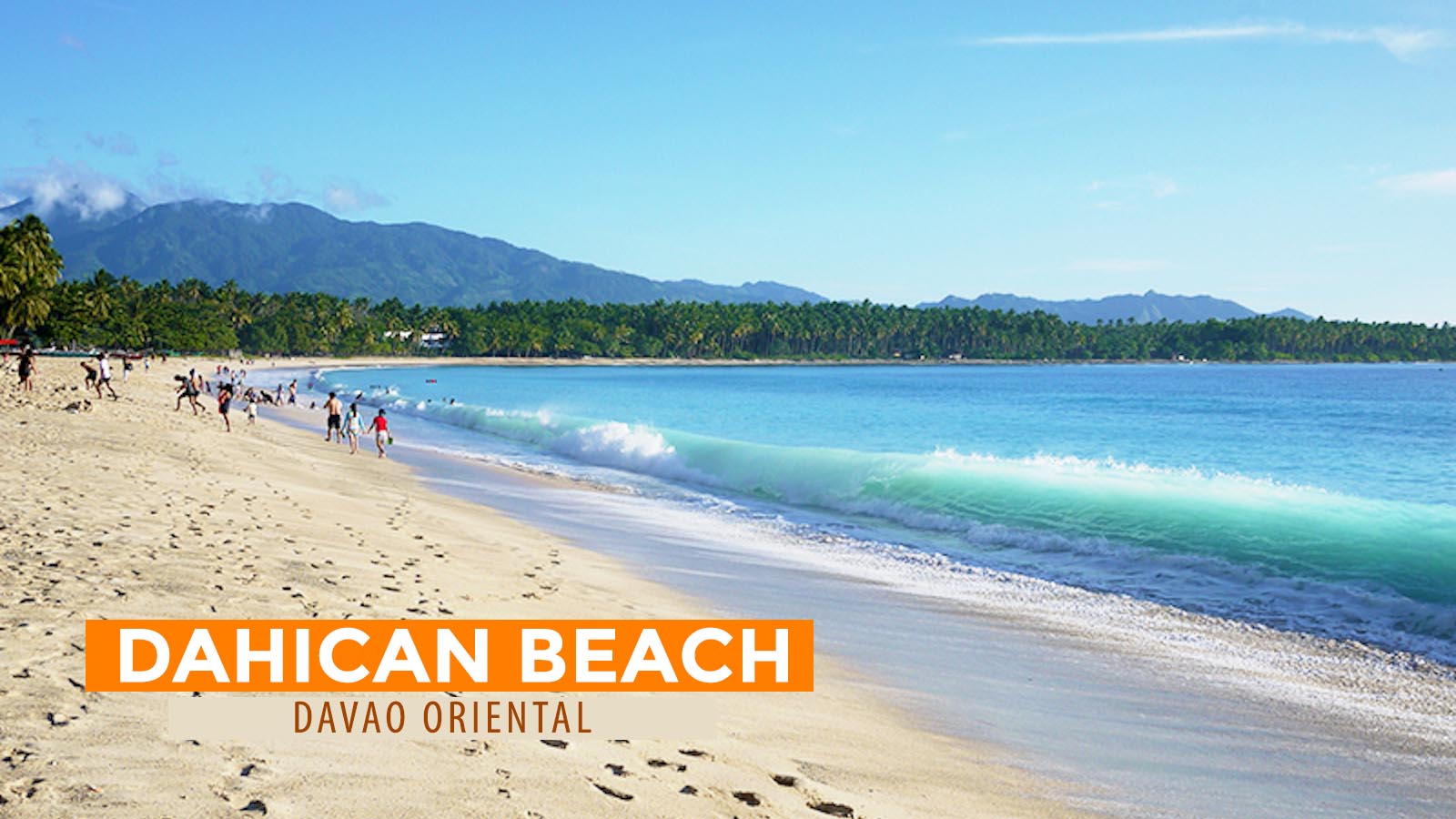 This sandy shore is in Mati, Davao Oriental. Its proverbial tropical setting of swaying trees, long stretch of cream sands, and gorgeous views make for an ideal beach destination – even during the rainy season. Ride the waves either on a surfboard or a skim board, or just lounge on the beach or read a book. If you plan to swim stay close to the shore as the sea can get rough. Bring some food for a picnic or have a few rounds of beach volleyball during your stay.
---
Urbiztondo Beach
La Union is a popular weekend destination because of its accessibility by public and private transportation. Some even frequent it as a day trip. During monsoon season, surfers head to Urbiztondo Beach to test their mettle on the waves. After surfing, you can try the many restaurants and cafes near the beach.
---
Cloud 9
Siargao's popularity has risen over the years. More and more people are discovering the beauty of this island off the coast of Surigao del Norte. But, to surfers, this place wasn't really a secret – it has long been a famous surfing destination for both locals and foreigners who love the sport.
When monsoon season begins, the crowds come to compete or improve their skills on the board. Cloud 9 is the place to be for those who want to ride the fierce 9-shaped waves. If you're done surfing, you can visit the three islands of Naked, Daku and Guyam, the lagoon and/or the Magpupungko Rock Pools.
---
Sabang Beach
Baler is a famous and often go-to destination of weekend warriors because of its accessibility, frequency of buses, and availability of joiner tours. If it's monsoon season, it's also time for surfing. The sky may be overcast but the waves are often perfect for riding. Sabang Beach is probably the most popular place to try surfing or improve your skills if you've had lessons before. There are many surf shops with instructors and rental boards for those who want to have a go at the sport.
---
Panagsama Beach
This destination in Moalboal, Cebu isn't exactly what you would have in mind when you think of the word 'beach'. There's not much sand and there's too much coral. However, don't let the surface deceive you. Panagsama is famous because of its underwater beauty. Even if it's monsoon season, you can still enjoy it by snorkeling or diving its depths.
One of the highlights of a trip to this part of Cebu is the sardine run where numerous sardines swim close together, sometimes taking the shape of an underwater tornado. You can also add a day trip to Kawasan Falls after snorkeling and/or diving.
---
Anawangin Cove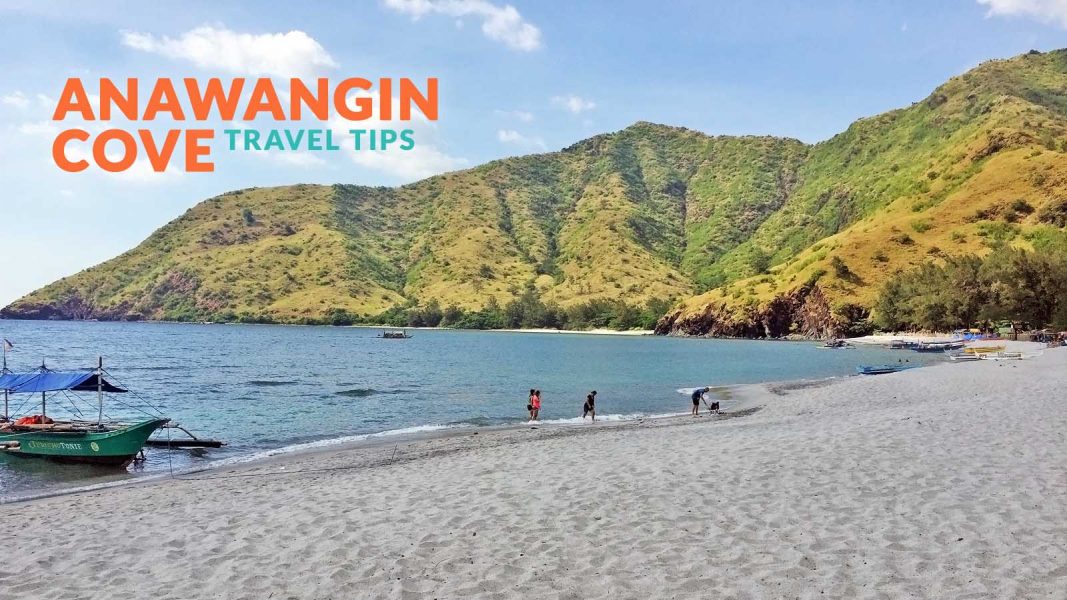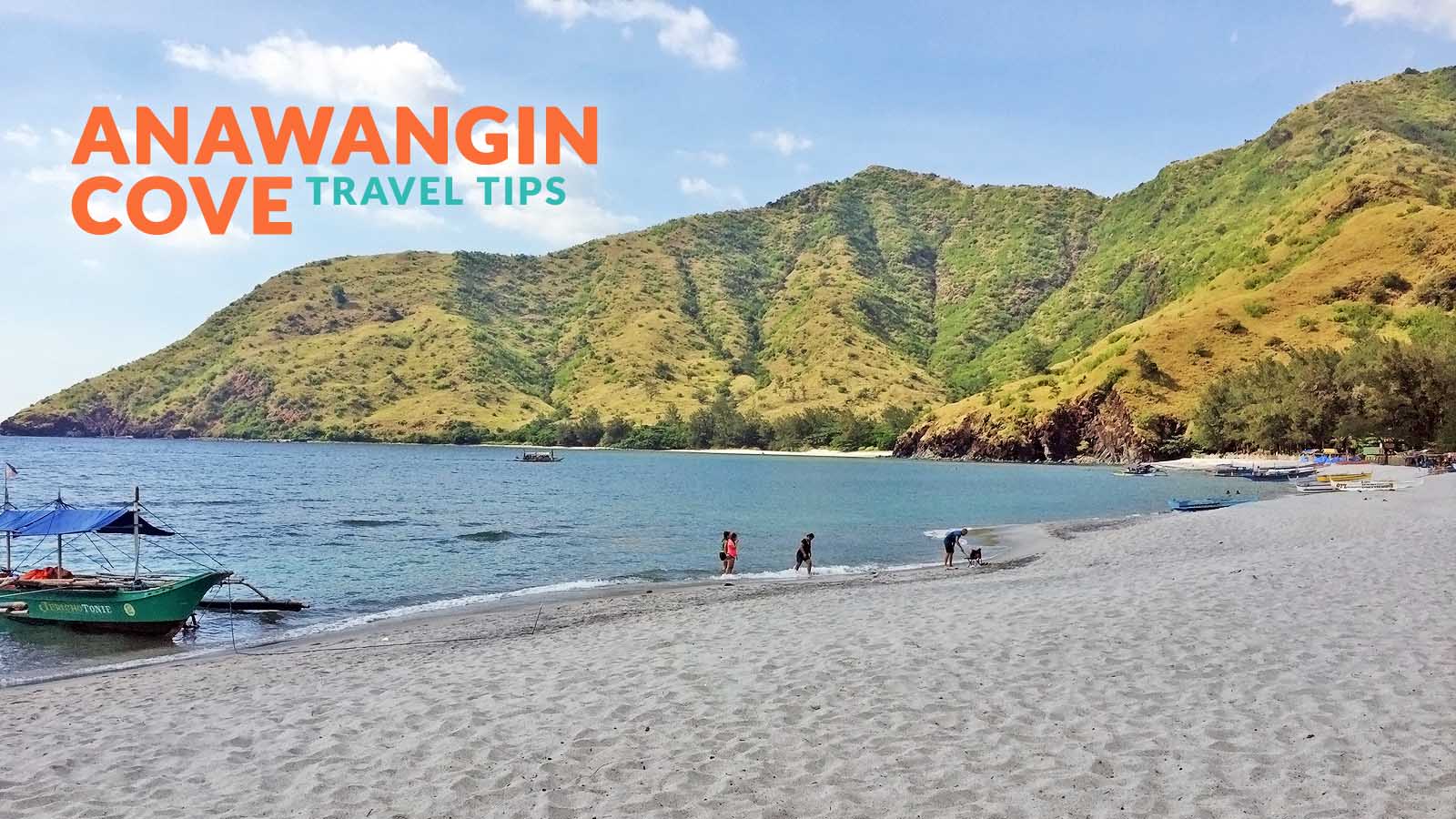 This popular beach in Zambales gets plenty of tourists during the summer months. If you want to get away from the crowds, one of the best times to visit is during the rainy season. Fewer people means more photo-ops sans the dreaded photo-bombers. Make sure to check sea conditions before heading out to avoid getting stranded.
---
Samal Island
Samal is a popular destination for Davaoeños because of its natural beauty and proximity to the city. The island has beautiful beaches where you can relax and unwind despite the rainy season. Sunbathe, swim or wade in the waters, read an e-book or a paper one, play beach volleyball or Frisbee or simply do nothing. There's also a number of resorts on the island that would fit all budget ranges.
---
Blue Lagoon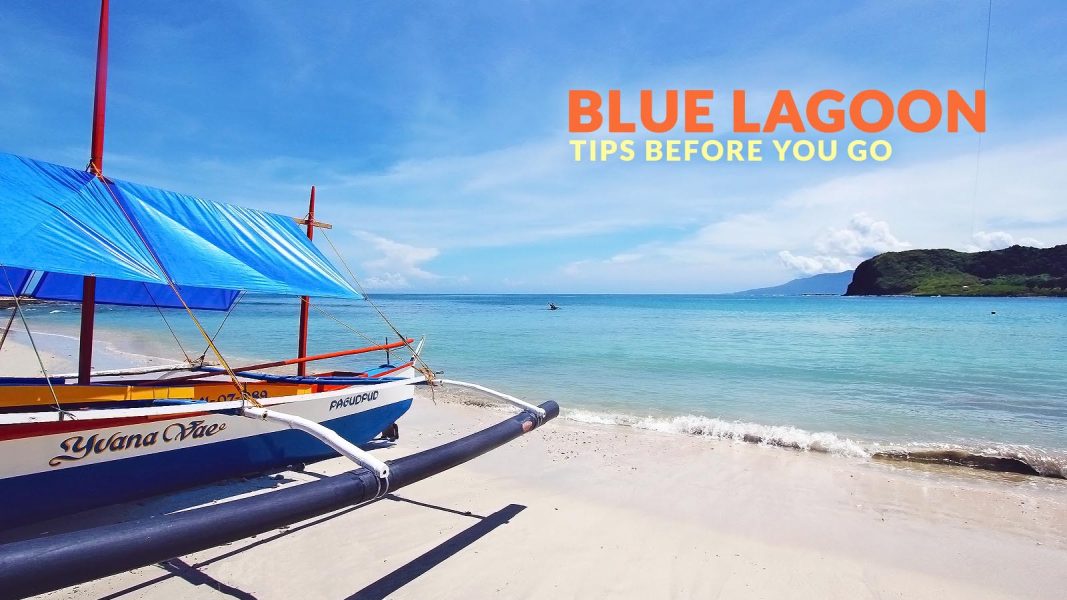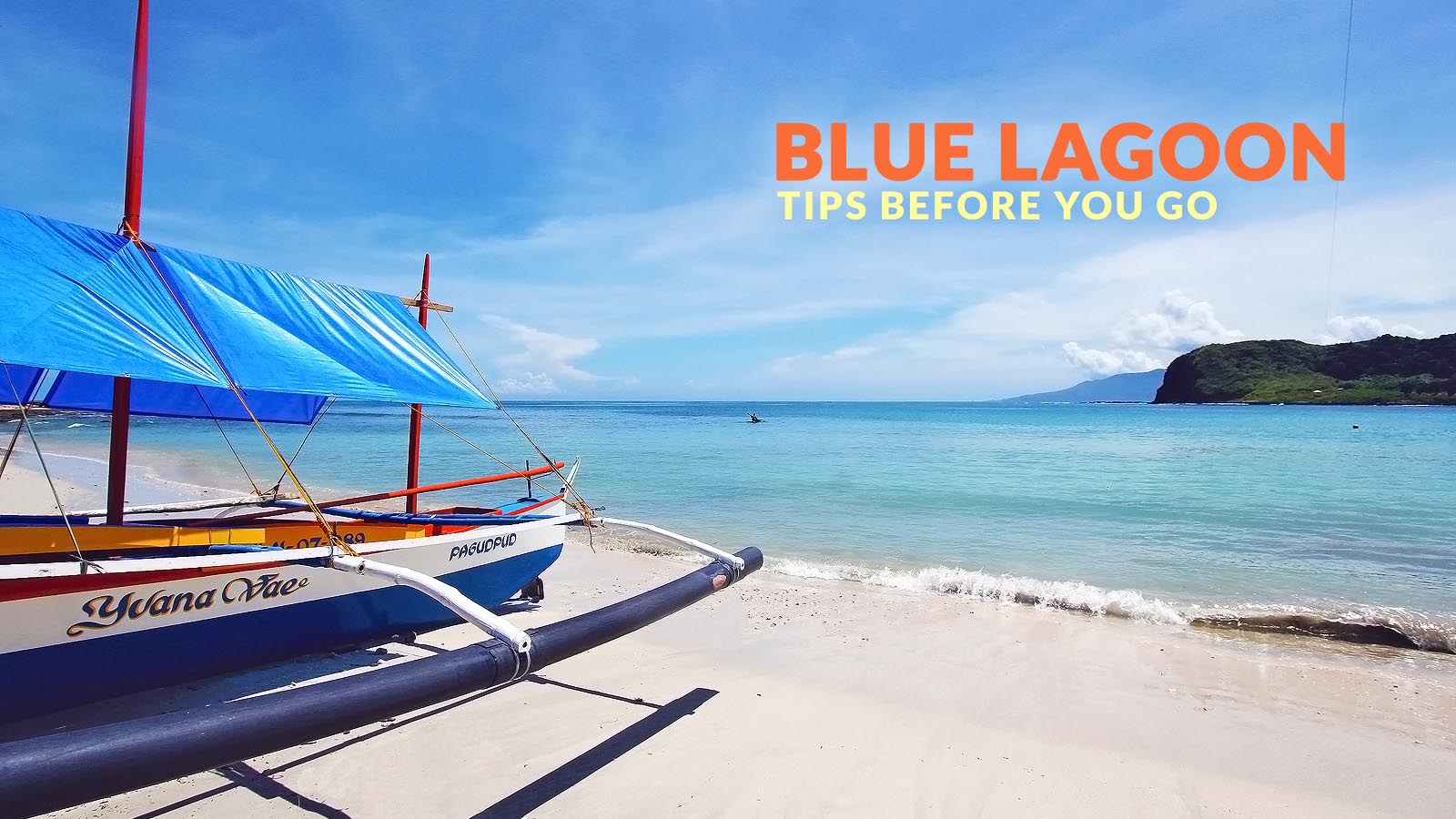 This beach in Pagudpud, Ilocos is another noteworthy destination to add to your rainy season itinerary. It is accessible by long drive or public transport from Manila and other key cities. Blue Lagoon is beautiful but developed and can get crowded regardless of the season, but don't let that deter you from visiting. Its cerulean waters and white shore still retain their beauty despite the developments around it. The many resorts lining it provide all sorts of activities such as jet skiing, swimming and surfing just to name a few.
---
Laiya Beach
If you don't want to travel too far, Batangas has plenty of beaches to choose from. One to consider is Laiya – one of the most developed beaches in the province with plenty of accommodations for all sorts of budgets. Resorts also offer a variety of activities and equipment for rent to make your visit enjoyable.
——
Don't let the rainy season stop you from visiting a beach or two during the weekends or holidays. The sun still comes out every now and then even in this season. And the sky may be overcast, but there are still some activities you can enjoy while visiting some of the beaches on this list.
Reminders