Starting October 1, 2018, Cebu Pacific will replace their non-recyclable plastics with sustainable replacements for all its flights (including Cebgo) as part of Juan Effect, an eco-friendly program aimed to engage travelers and local stakeholders to reduce the negative effects tourism has on the environment.
The project, which is in partnership with the Department of Tourism, is two-pronged:
Nationally, Juan Effect's objectives are to encourage passengers to travel responsibly and empower them to change adopt a sustainable habit.
Locally, Juan Effect will partner with local stakeholders to initiate joint action for the preservation of the environment.
The pilot module of Juan Effect will be Siargao; the airline will partner with tourism organizations, the Department of Environment and Natural Resources and local governments. All will collaborate to carry out environment-friendly tourism programs.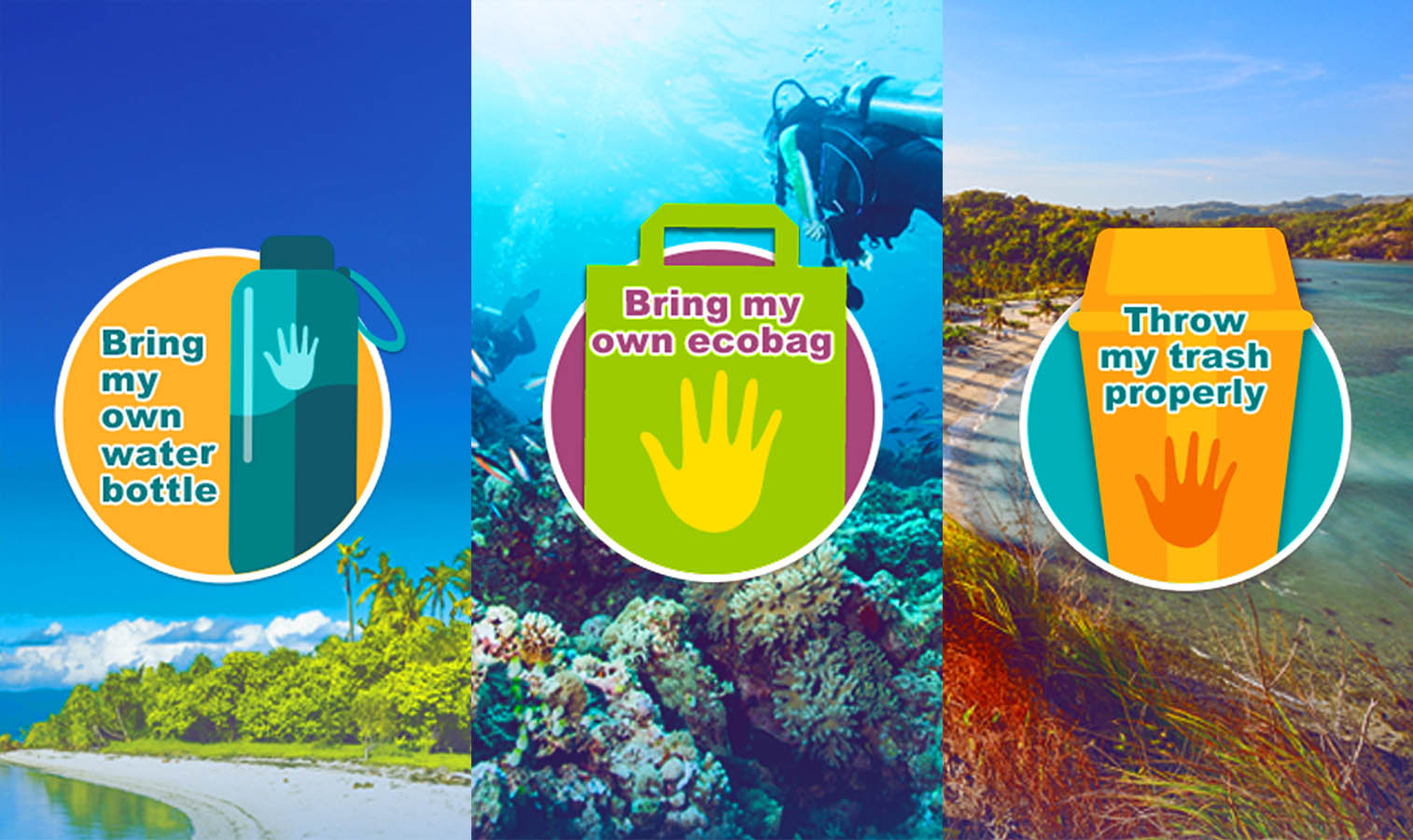 "As we continue to help pump-prime local economies through accessible, affordable and available flights, we are also committed to reducing our impact on the environment. We want to cut down on our use of non-recyclable plastic to only what is necessary," mentioned Lance Gokongwei, President and CEO of Cebu Pacific. "The Juan Effect program is a call for all stakeholders to come together, collaborate and cooperate towards concerted efforts, to ensure that the tourism industry progresses sustainably."
The airline will shift from plastics to bio-compostable spoons, forks and cutleries made from PLA (polylactic acid) which is derived from a renewable material. This resource follows the same molding process of traditional plastic, but this breaks down into organic matter that will not harm the environment. The company will replace plastic cups with a biodegradable counterpart and plastic stirrers with wooden ones that are compostable.
"We are continually reviewing our operations to see where and how else we can reduce our impact on the environment. We are investing in more fuel-efficient aircraft, and in technology that improves flight operation efficiency, allowing the airline to reduce fuel consumption and consequential carbon emissions. Cebu Pacific is committed to rolling out more initiatives to help protect our planet and ensure that we operate sustainably."
Some of the investments include:
A fuel management system that improves the efficiency of operations
Area Navigation (RNAV) data for better accuracy in approaches to airports and navigation
Runway Overrun Prevention System (ROPS) cockpit technology, which calculates and monitors optimum runway landing.
The initiative is also partnered with WWF – Philippines for a decade to back climate and environment-friendly programs in the great reefs of the country, namely Apo and Tubbataha.
Reminders