2018 • 08 • 22
Thailand is one of the most popular international destinations among Filipinos, especially those traveling abroad for the first time. Aside from its globally celebrated cuisine and historic sites, part of the reason is accessibility: short travel time, low fares, and no visa required.
In the same way, the Philippines is also one of the countries that citizens and tourists in Thailand can easily access. Although both countries have similar geographical features like sandy coves and beautiful beach destinations, the Philippines still has plenty to offer. Of course, this accessibility is also very convenient for those who are flying for business and trade-related purposes.
Philippine Airlines, the country's flag carrier and the first and only Skytrax-certified 4-Star airline in the Philippines, has an impressive track record in serving the Philippine-Thailand route. Its wide-body aircraft, Airbus A330, is one of those aircraft connecting the Philippines to Thailand, flying daily to Bangkok from Manila and Cebu.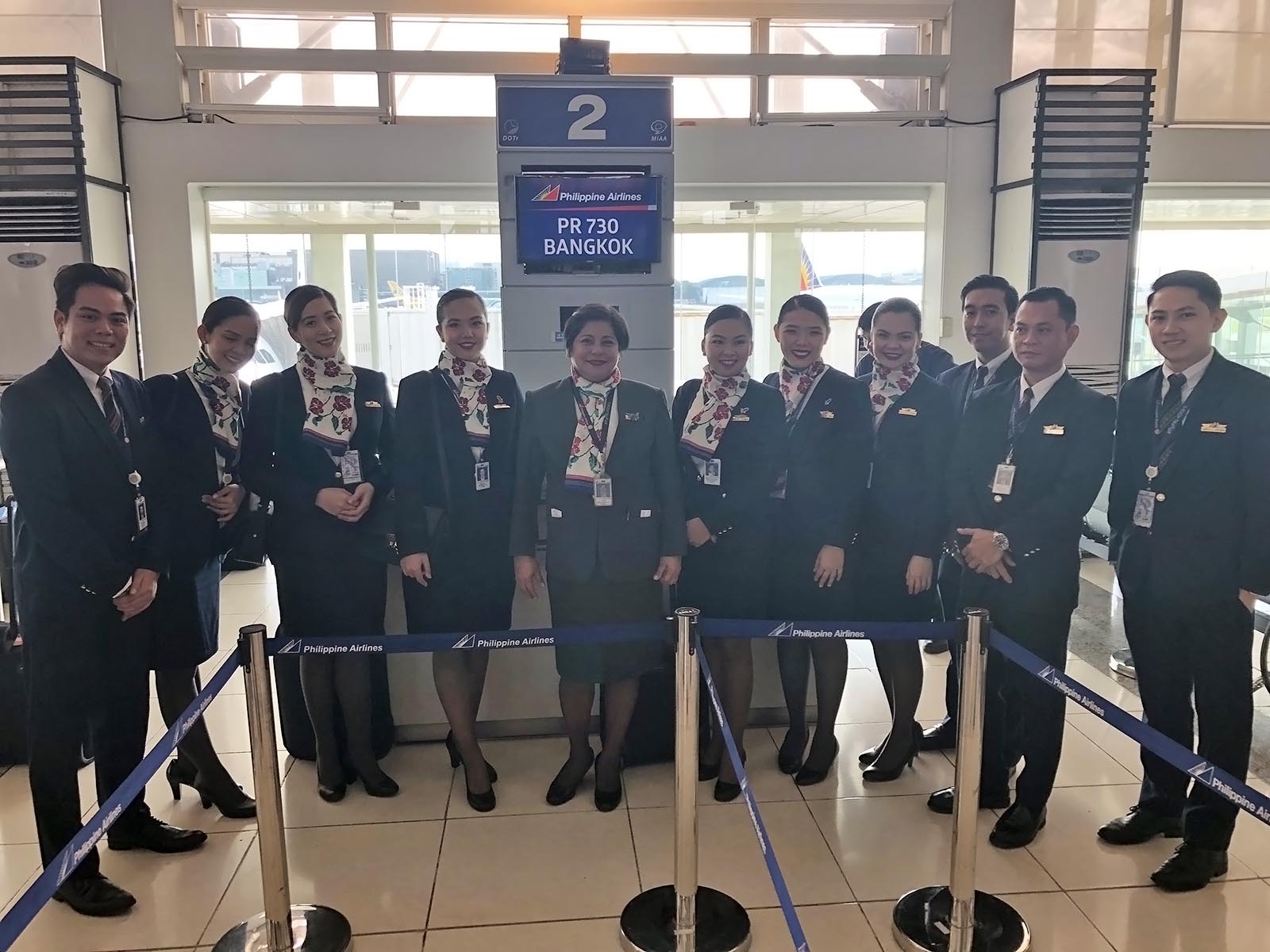 PAL's perennial pursuit of excellence has always been about providing wholehearted service and convenience to its customers. The twin-aisle aircraft, Airbus A330, offers a tri-class experience to its passengers, giving them an additional seat class option.
---
What does Tri-Class Experience Mean?
Instead of the usual Economy Class and Business Class, Airbus A330 has an additional seat class option — Premium Economy Class. It's basically a hybrid of Economy Class and Business Class.
The enhanced Business Class Seat provides a spacious personal area, direct aisle access, adjustable air cushion system, lumbar massage, a seat that can transform into a 78-inch long fully-flat bed, and 18.5-inch myPAL eSuite personal TV/screen. Patrons of this seat class also enjoy separate priority check-in counter, Mabuhay Lounge access, a full-course in-flight meal, and a 40kg baggage allowance.
The new Premium Economy Class Seat offers built-in leg rest and footrest, personal item pockets, 38-inch seat pitch (legroom), 19.55-inch seat width, 8-inch seat recline, 13.3-inch myPAL eSuite personal monitor/screen. Guests get priority check-in counter, meal options, and 35kg baggage allowance.
Now, passengers of Economy Class can take delight in the improvements made to make the journey more comfortable for them. The redefined seats have a 4-way headrest (Yep, you can fold the sides of your seat's headrest or adjust its height), comfortable armrests, 32-inch seat pitch (legroom), 18-inch seat width, 6-inch seat recline, and 10.1-inch myPAL eSuite personal screen. Passengers have in-flight meals and a 30kg baggage allowance.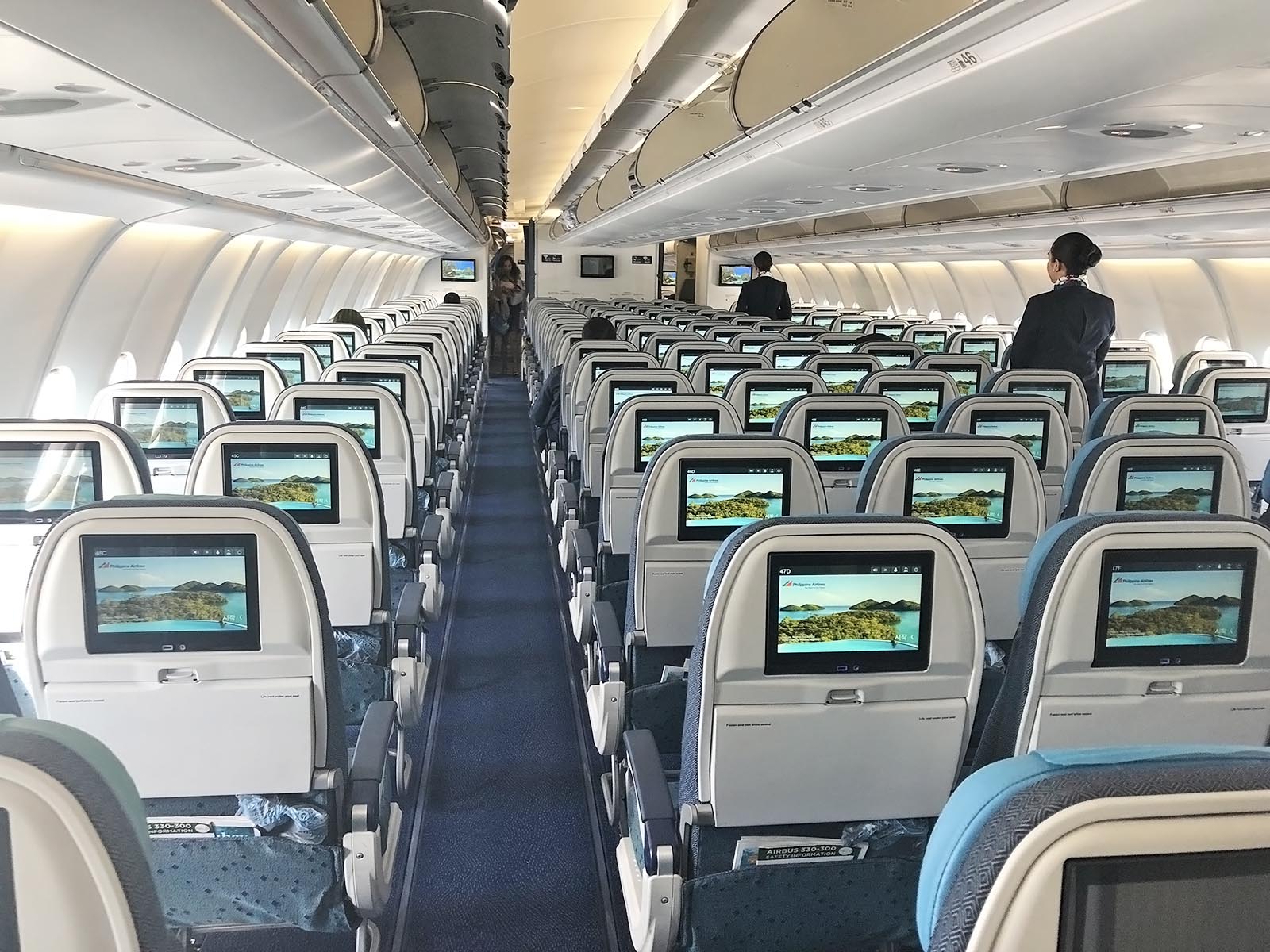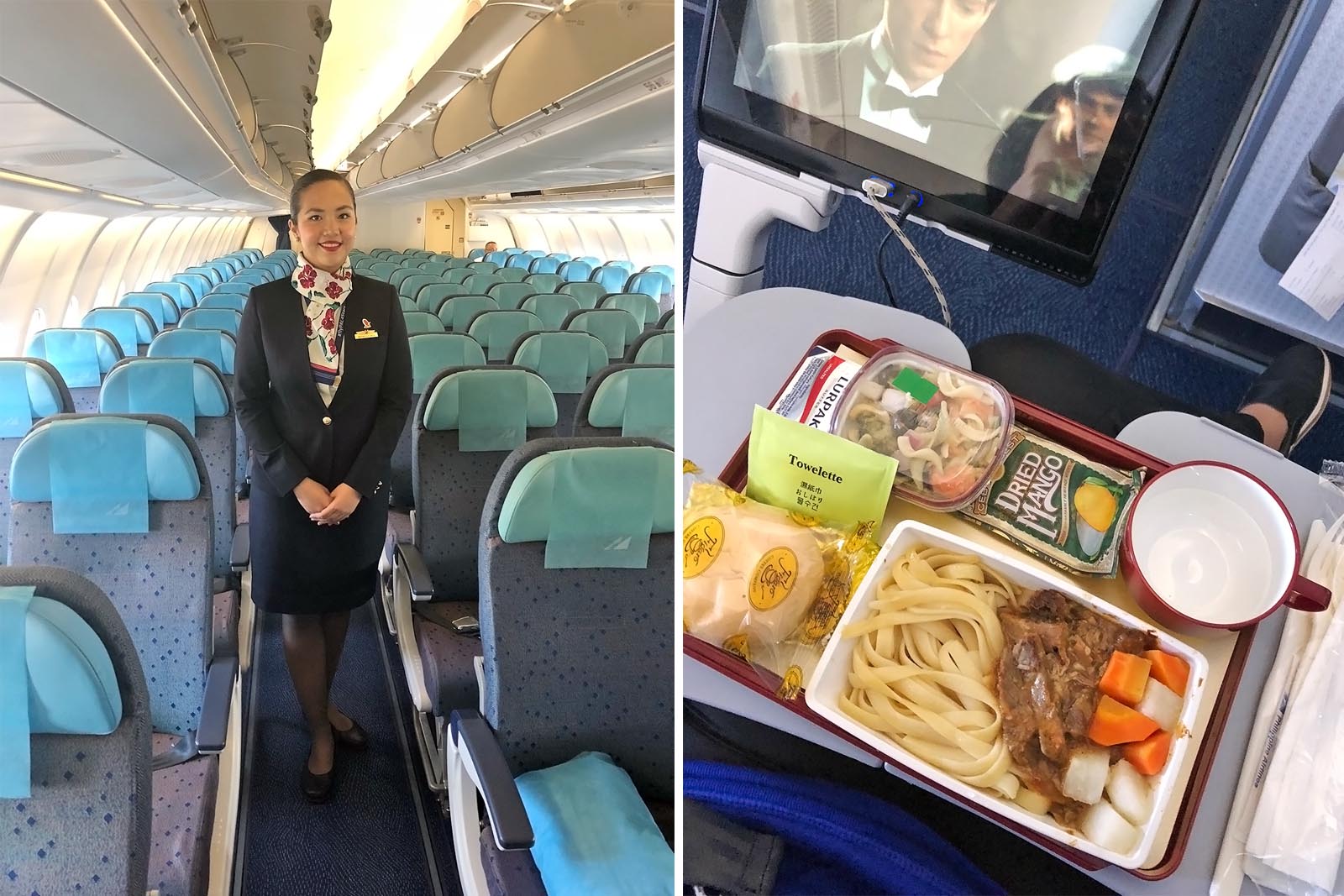 All three seat class choices have a 7kg carry-on baggage allowance and USB docks for charging your mobile phones and other gadgets.
---
What are the other features of PAL's A330?
In terms of in-flight entertainment, as mentioned earlier, the aircraft has in-seat touch screen TV monitors across all seat classes, equipped with RAVE Centric System-enabled myPAL eSuite. Passengers have a variety of options to pass the time while on board: movies, TV series, music, games, and more.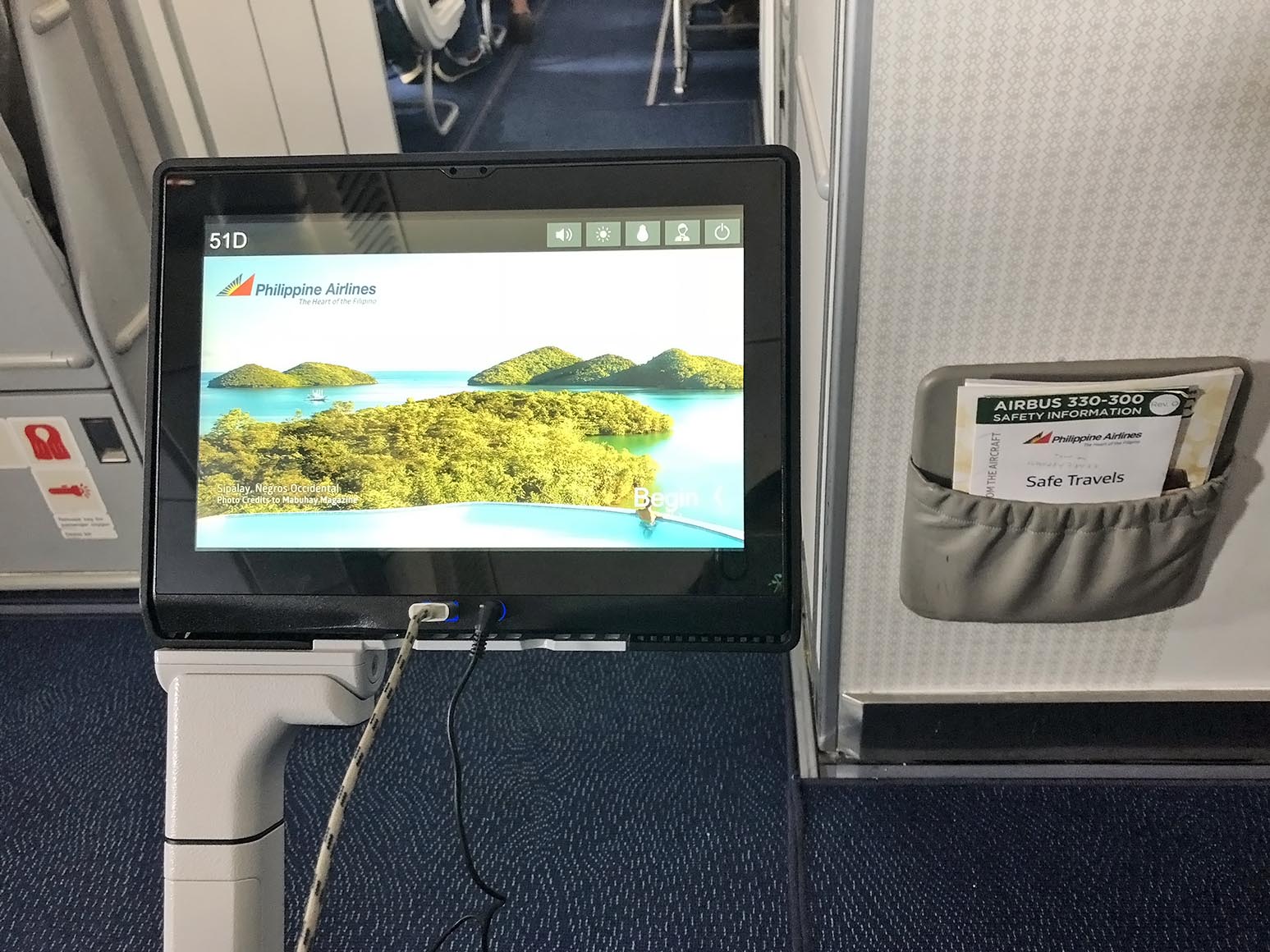 ---
If I need to check something online while on board, how can I get connected?
The whole aircraft, from Business to Economy class, is enabled by myPAL Wi-Fi. All PAL passengers flying to select international destinations, like Bangkok, have free 15-minute (or 5MB) myPAL Wi-Fi access, giving them time to surf the internet and do what they need to do online while onboard.
Should you need more time to browse the internet, you can extend an hour more or you can opt to cover the whole duration of your flight through upgrade plans available on PAL's Sky Boutique. PAL is offering 50% off on myPAL Wi-Fi upgrade plans.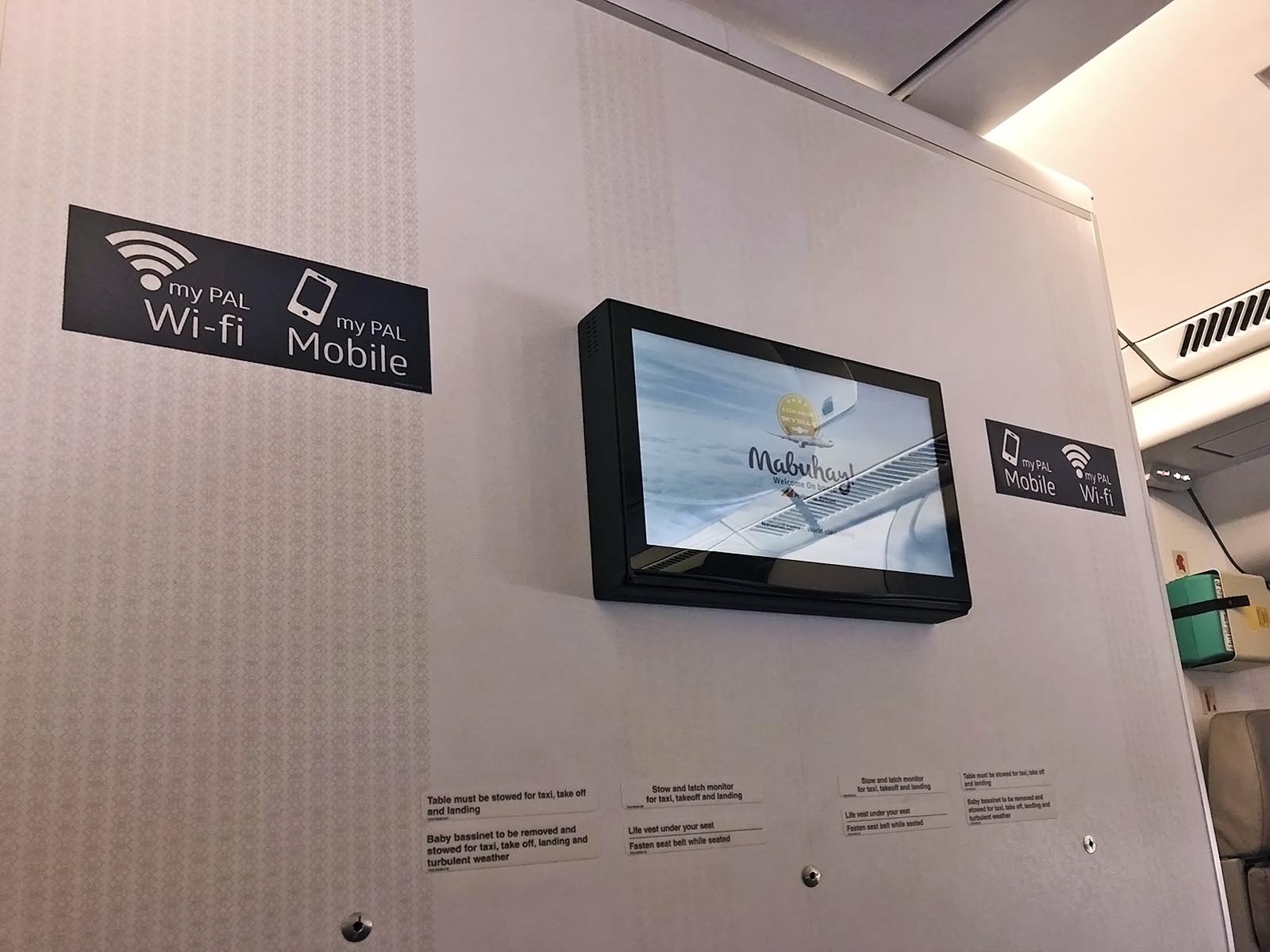 ---
Where can I find PAL Boutique? Is it an actual store? How can I purchase items and services?
PAL Boutique is an online store AND an onboard shop, so you don't need to actually go to a physical store before (or after) your flight. It gives passengers the comfort of shopping anywhere online and shopping while on board.
You can choose from a wide selection of Duty Free and travel products, as well as exclusive PAL merchandise and services. Check the available products and buy online at PAL Boutique. While aboard, you may browse the Sky Boutique magazine placed in the seat pocket in front of you or check the Sky Boutique App on your personal in-seat monitor/screen; just ask one of the friendly flight attendants if you want to purchase anything.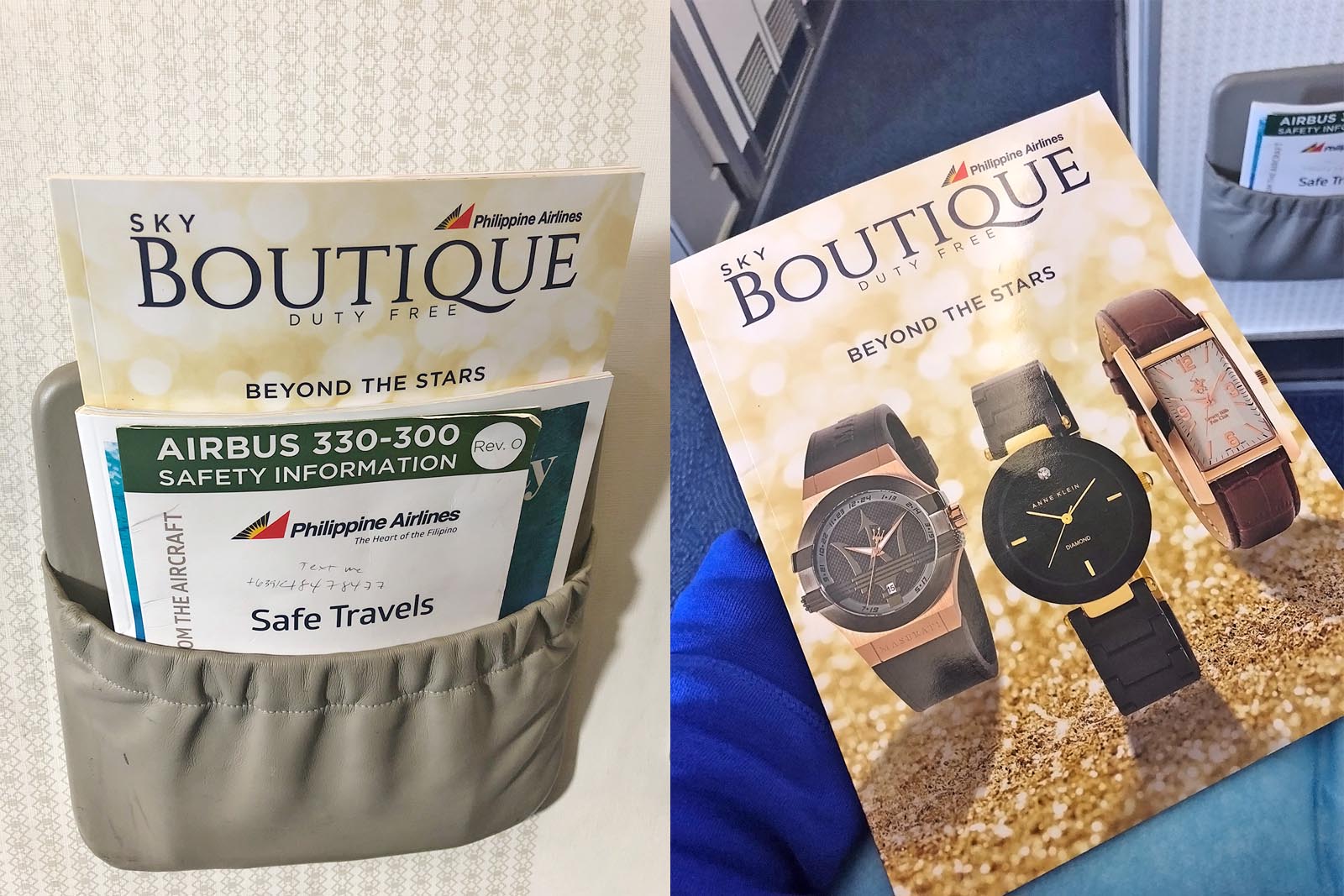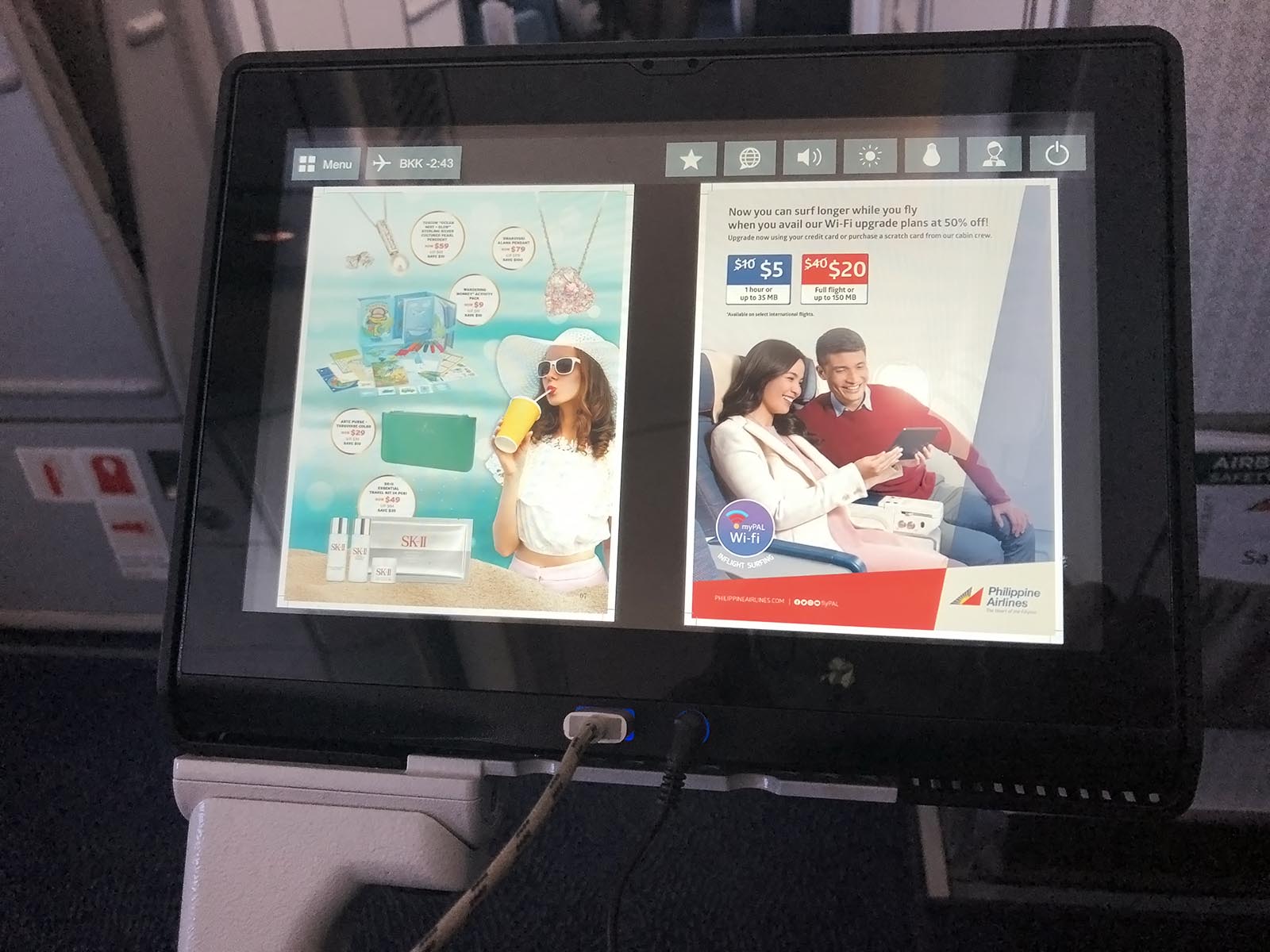 ---
Does PAL Boutique do delivery service?
Yes! And they do Cash on Delivery service too! You can either do one of these two:
Have the items delivered to you onboard on SELECT Duty Free items only, and you must place your order three (3) days before your flight.
Have the items delivered to you to any PAL Philippine destinations. Note that there's a delivery fee of P99 within Metro Manila and P149 outside Metro Manila. For purchases above P1000, the delivery fee is waived within the Metro Manila area.
---
How many times does PAL fly to Bangkok?
Philippine Airlines connects Manila to Bangkok three (3) times daily and Cebu to Bangkok daily. Book your flights now at Philippine Airlines.

---
Aside from Bangkok, what other destinations does PAL Airbus A330 serve?
Philippine Airline's Airbus A330 Tri-Class aircraft also serve Hong Kong, Singapore, Tokyo (Narita and Haneda), Osaka, Honolulu, Sydney, and Melbourne.
---
How can I stay connected online outside and within the Philippines?
You can stay connected in over 100 countries through myPAL Roam pocket Wi-Fi, offering two options of hotspot devices: myPAL Roam with up to 42 Mbps download speed and myPAL Roam 4G with up to 72 Mbps download speed.
If your group is composed of not more than five persons, a single myPAL Roam can connect you to the internet all at the same time. Rent your device now at myPAL Roam.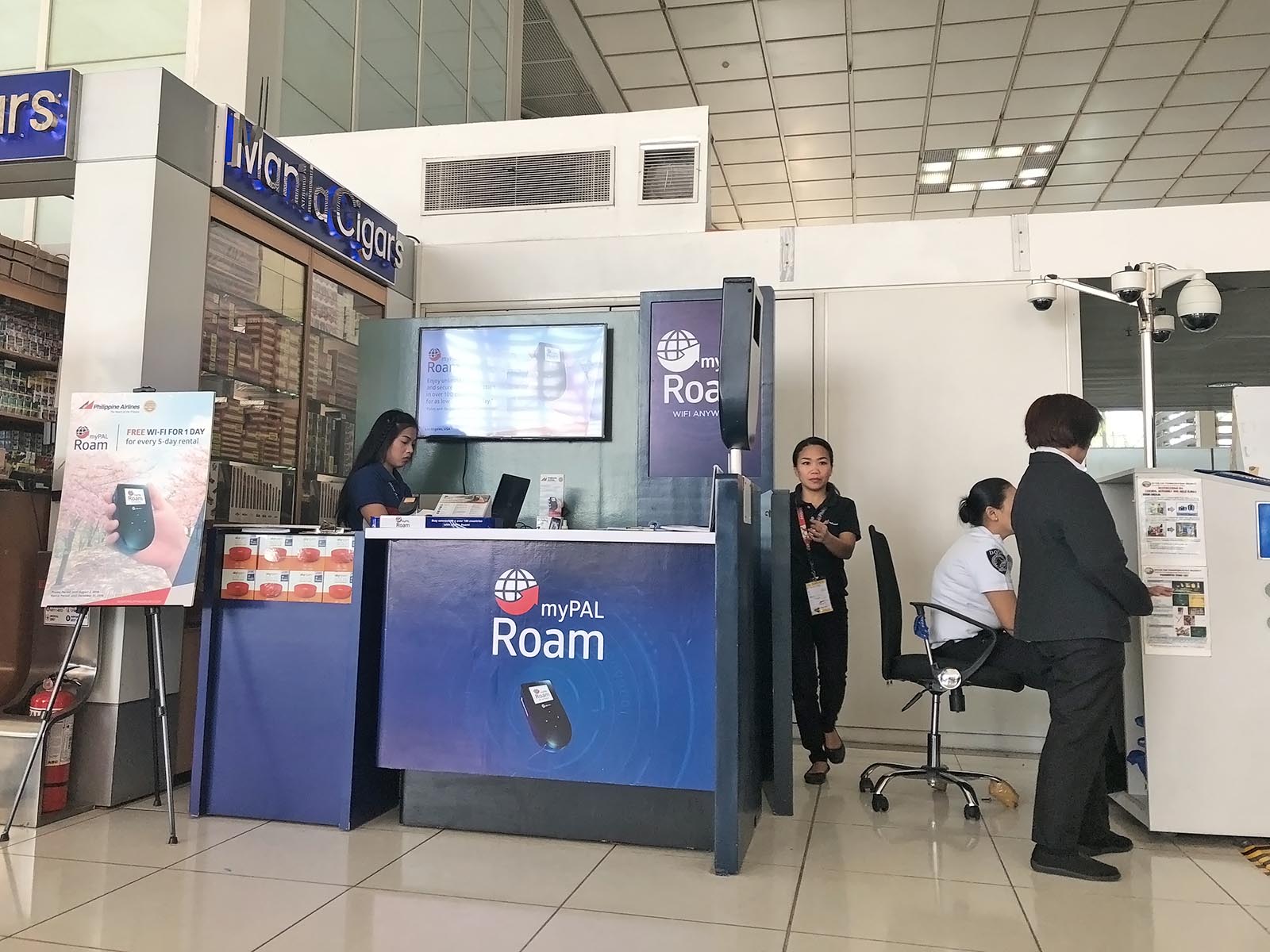 ---
Reminders