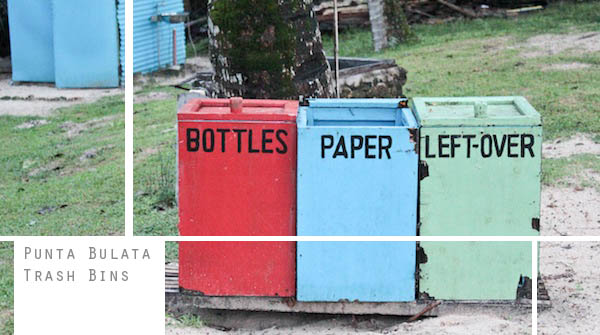 2012 • 05 • 01
Aside from its sheer beauty, one of the things that we love about Puerto Princesa City in Palawan is that everywhere you look there is a trash bin. These humble containers may have contributed a lot in keeping the city neat and adorable.
But not all places are like Puerto Princesa. We have visited a number of beaches and stayed at several beach resorts and we always find ourselves looking for trash bins. Often there not enough trash bins in the area and sometimes none at all. Although it is not an obligation of the resort owners to instill discipline in their guests but it will be a huge help if they help their guests keep the beach clean simply by providing plenty of garbage bins in strategic places in their resort.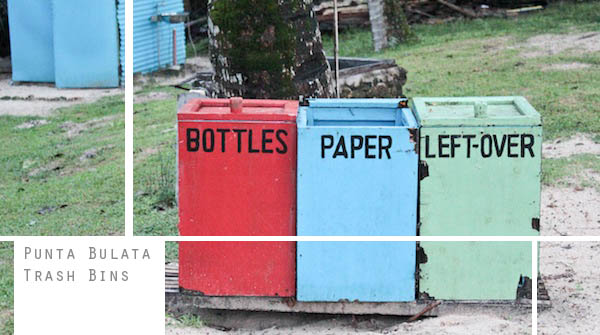 And not just trash bins. It's high time for us to teach ourselves how to segregate. There was a reason we were taught how to classify items as biodegradable or non-biodegradable in Grade School. Resort and hotel owners must devise and implement an effective waste management system.
But the challenge is not just for the business owners. We, travelers, should also be responsible. We've seen tourists totally snubbing these garbage bins like they don't exist. Throwing trash just anywhere is bad per se but it gets even unforgivable when there are trash cans everywhere and no one is using them! And it's just totally sad.
Please dispose of your food wrappers and plastic bags and other trash properly. If you can't find trash bins, then put them in your pockets. You brought trash, take it with you when you leave.
---
Reminders