The lovely town of Bagac, Bataan, may not be as popular as the heritage cities of Taal, Silay, and Vigan, but in a vast stretch of the town's coast lies a development that easily combines the best of the three and so much more. Las Casas De Filipinas De Acuzar Heritage Resort is a sprawling complex that features 27 Spanish-era heritage houses known as bahay na bato.
These houses are not indigenous to Bagac but were transported brick-by-brick and plank-by-plank from different parts of Luzon to this resort. How they were able to do this daunting task is as impressive as the careful restoration from their dilapidated state to their current pristine look. Casa Bizantina, for example, was originally built in 1890 in Binondo, Manila. A century later, it became a forsaken structure occupied by informal settlers. In 2009, it was dismantled and transferred to Las Casas and was refurbished into a luxury accommodation.
If you think that you're just going to waste a day looking at stone houses, you are very much mistaken. Prepare for a multi-sensory nostalgia and fun-filled trip once you enter the resort gates. Here are just 18 of the many things you can do at Las Casas Filipinas!
1. Unravel the secrets of the houses
Some of these heritage houses are several hundreds of years old! You can just imagine what secrets they hold and boy, their walls could talk! Casa Biñan was once the home of Jose Rizal's mother, Teodora Alonzo. In one of its bedrooms, a gripping family drama once took place.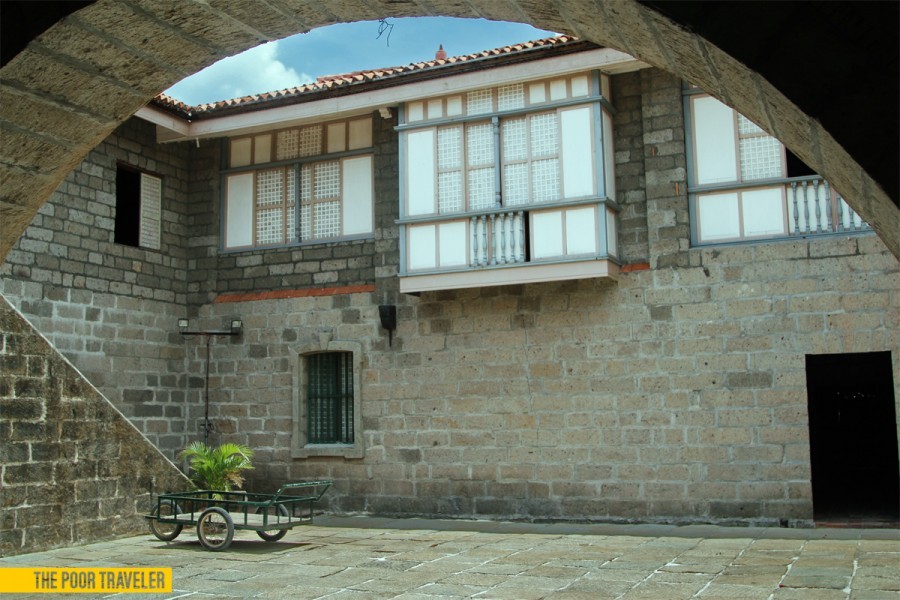 Casa Lubao's distinct green interior owes it to one of the original owner's belief that it is the color of good fortune. Luck indeed descended upon the family when the house was spared during the War. The family's driver who turned out to be a Japanese colonel, saved it from being demolished.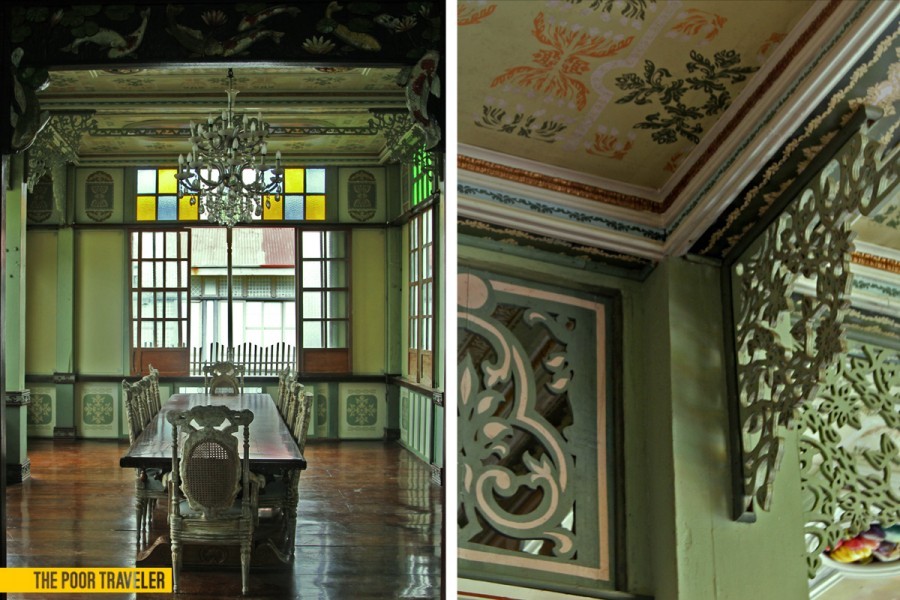 Casa Candaba, one of the oldest standing structure in Las Casas, was used by National Artist Gerry de Leon as a setting for his film adaptation of Noli Me Tangere. Casa Luna, brought in from La Union, was where the US Armed Forces planned the capture General Yamashita.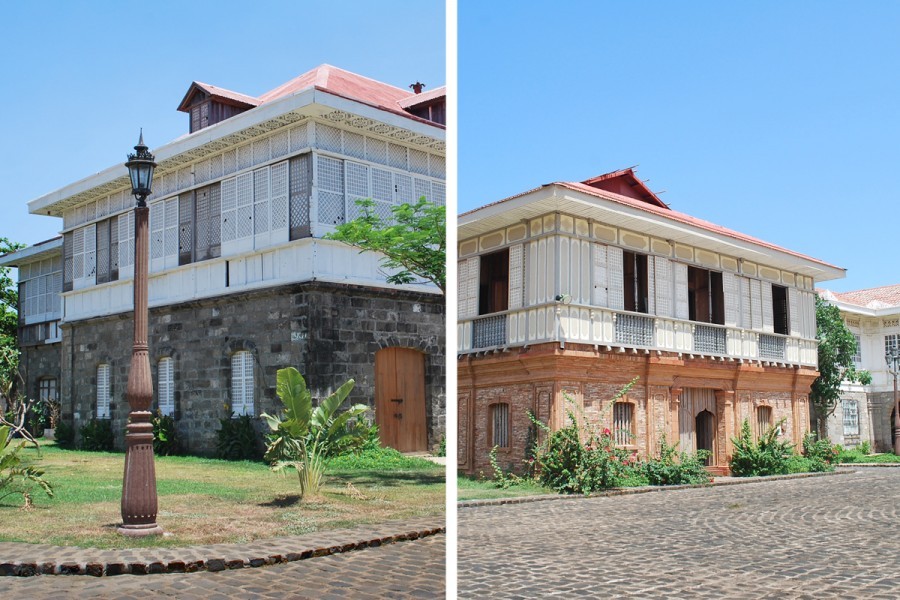 Casa Unisan probably holds the darkest past of them all. The family that built this house in Quezon was brutally murdered by town raiders. Only one of the daughters survived the attack when she was hidden in a clothes hamper. Casa Unisan is now repurposed as a restaurant.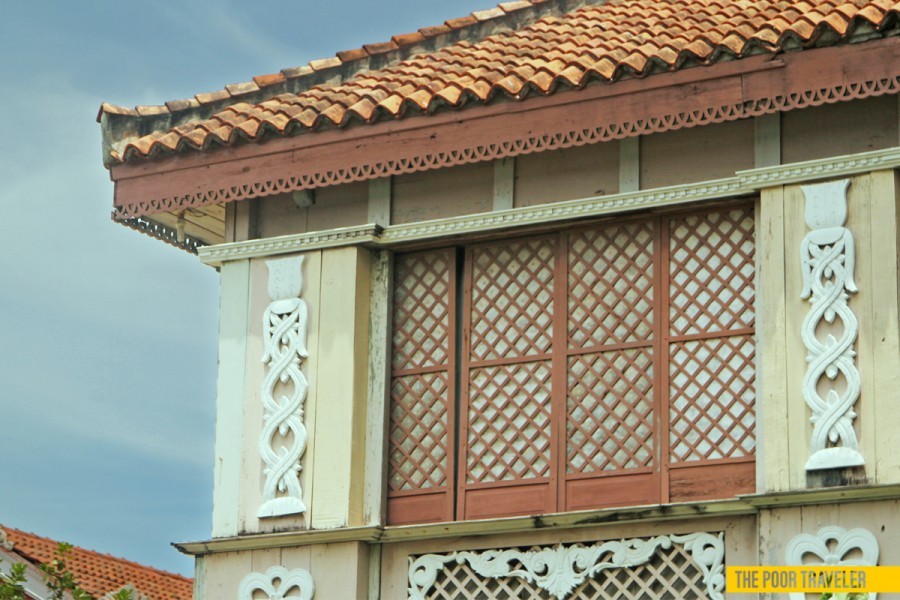 2. Be delighted by the heritage guides
The heritage tour guides are quite an attraction themselves. They know the history of each bahay na bato by heart and soulfully narrate à la Balagtas. At the end of the tour, a short but sweet monologue awaits you.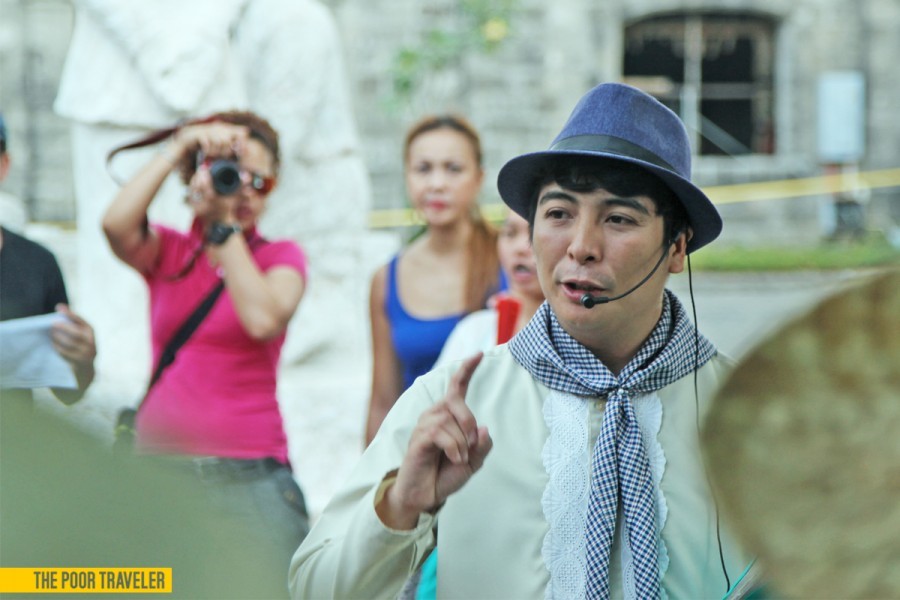 3. Beat the heat with good ol' sorbetes
It's not hard to miss the roving mamang sorbetero with his wide-brimmed straw hat and clanging bell. For P40 per cone, cool down and indulge in local fruit-flavored sorbetes.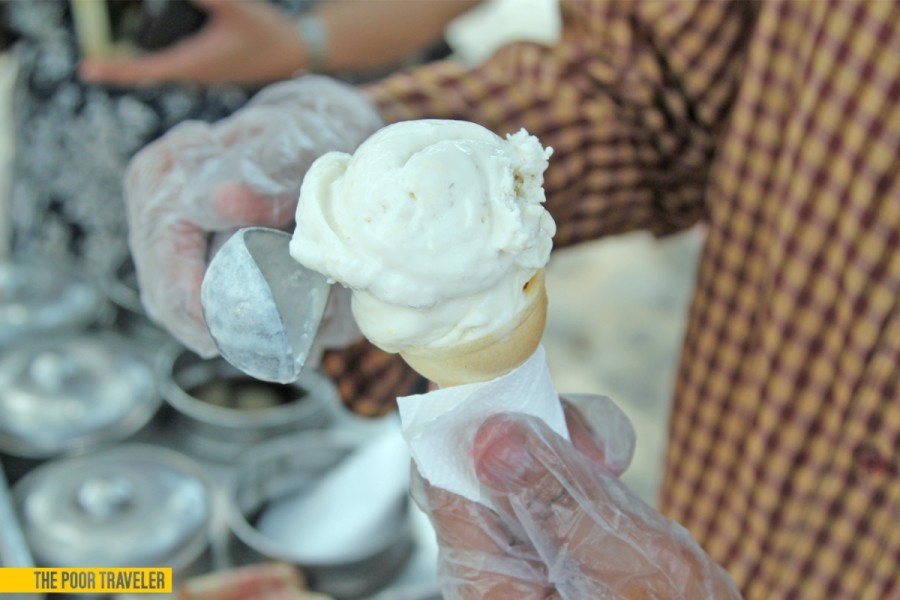 4. Make clay bricks the old-fashioned way
One of the major restoration materials used by Las Casas is clay. To supply their big demand for clay bricks, pottery, and roof shingles, they set up their own brickworks within the complex. Visit for a crash course on earthenware 101. Get your hands and feet dirty mixing clay soil or molding some designs. Just be careful not to go too near the firing oven or be toast!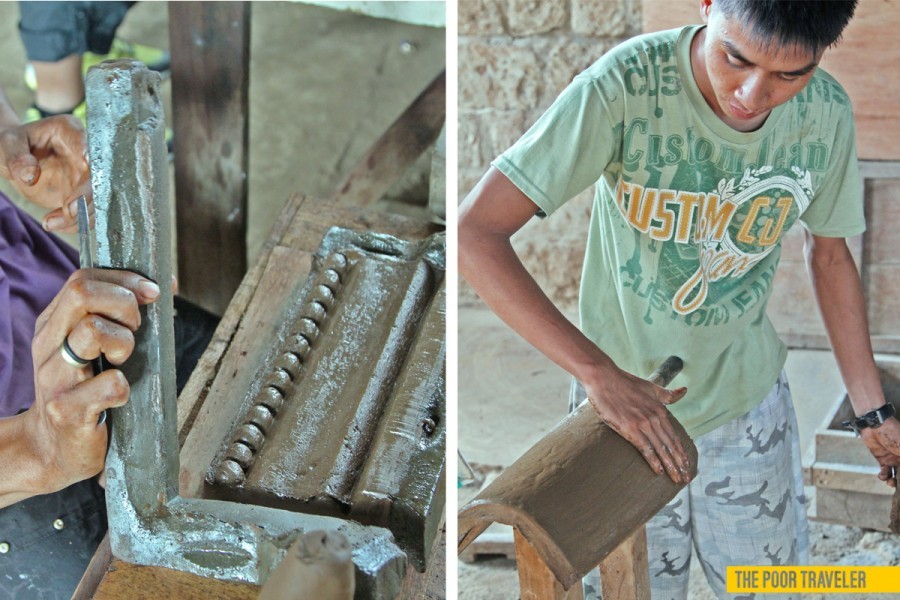 5. Go behind the scenes where the magic happens
A short walk from the brickworks is the production houses where all the magic happens. You've seen the restored houses but in here, witness homegrown artisans and craftspeople produce stunning works of art that adorn the houses. Sculptors were brought in from the famous woodwork towns of Betis, Pampanga and Paete, Laguna. They carve elaborately designed reliefs and sets of kantonera and balustre found on the exterior of each bahay na bato. The pieces of furniture in the suites are also built here from scratch.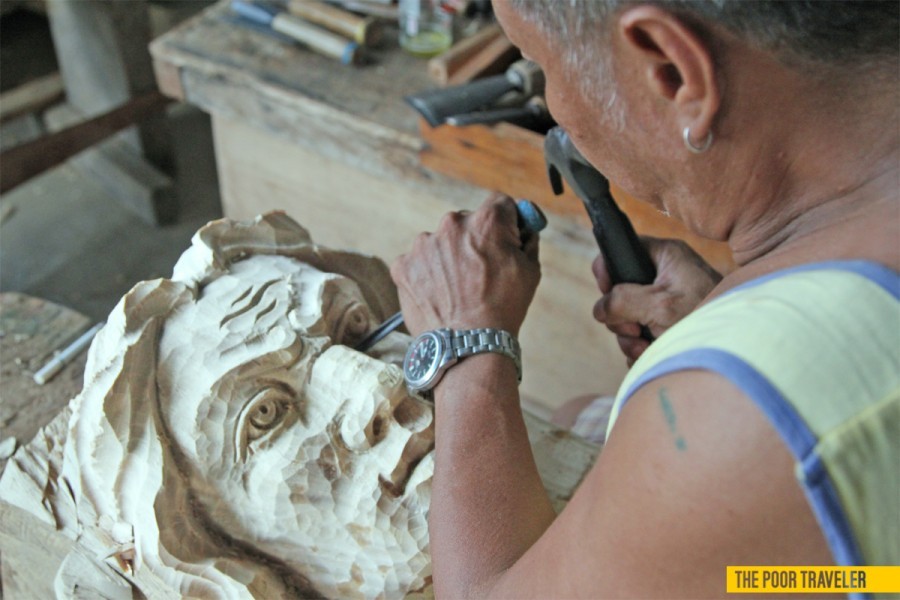 Equally impressive are the mosaic artists who replicate paintings by Filipino greats such as Luna, Hidalgo and Amorsolo. By piecing together cut fiber glass, they create larger than life mosaics with the utmost attention to detail. Would you be surprised if these young mosaic artists are not formally trained? Talk about pure talent!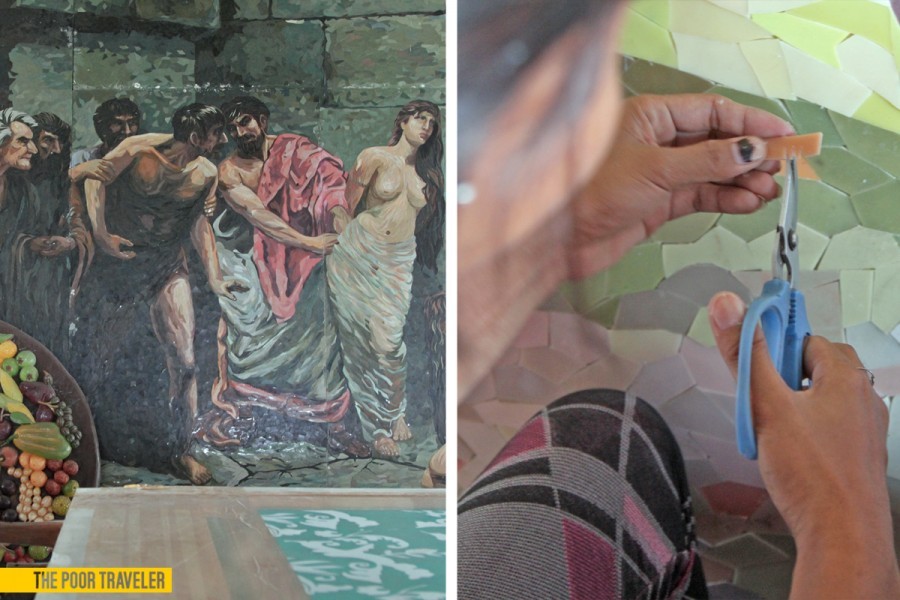 All the other artisans, who are residents of Bagac, create the decorative arts found in the interior of each bahay na bato. Everything from paintings, moldings, stained glass, and even the wall papers are brilliantly made by hand.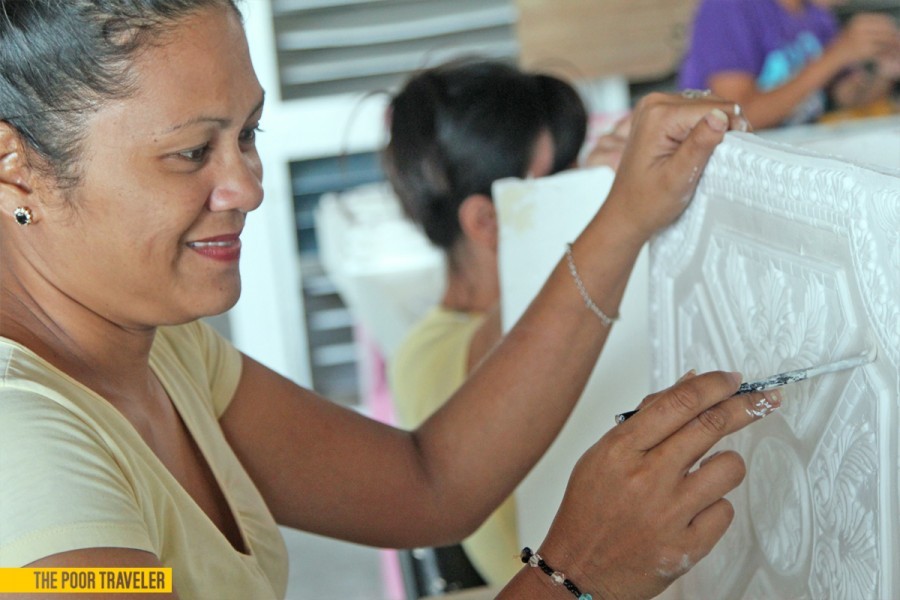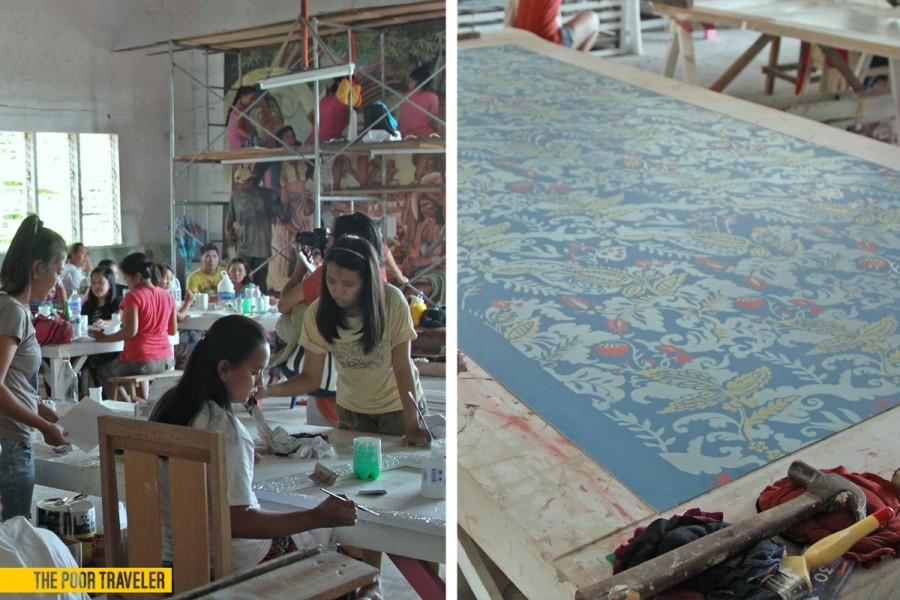 6. Ride a calesa
If walking is not your thing, then horse-drawn carriages popularly known as calesa are at your service. The sound of horseshoes striking the cobblestone streets is sure to give you the Spanish era realness.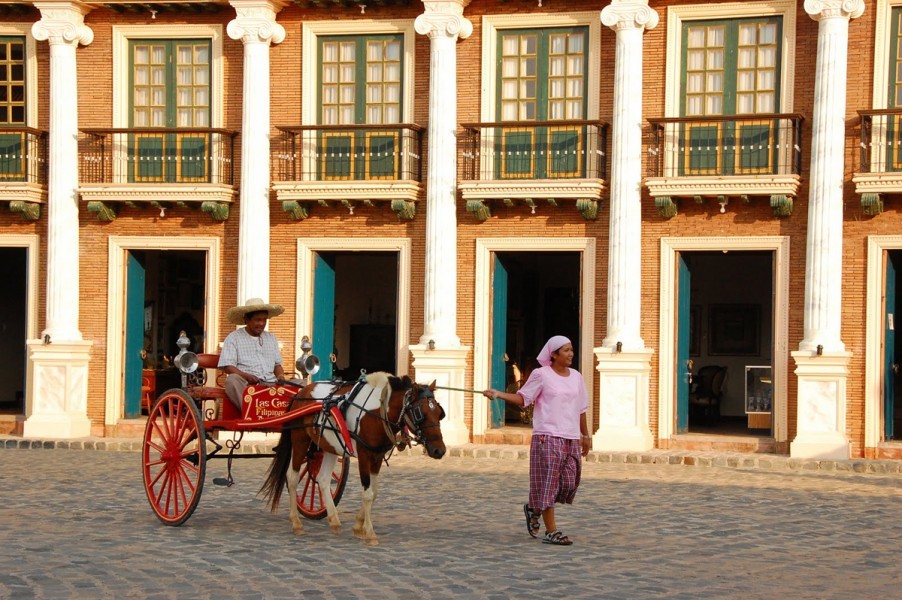 7. Binge on pandesal
Who couldn't resist the smell of freshly baked bread coming from La Panaderia? Pandesal is always fresh and hot off the oven—perfect for afternoon merienda! Rest those tired feet and sit on the batibot chairs and tables set outside the bakeshop.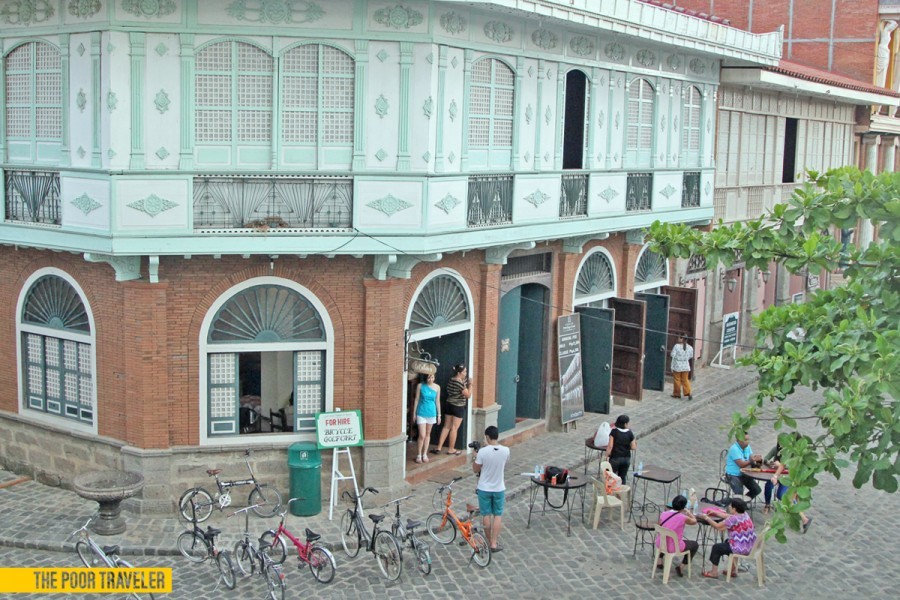 8. Hit the beach
Don't forget to pack your sunnies and swimsuit! Las Casas has quite a picturesque beach to boast, with the mighty Mt. Mariveles serving as the backdrop. Spanish colonial-styled buildings line the beachfront adding more flair to the scene.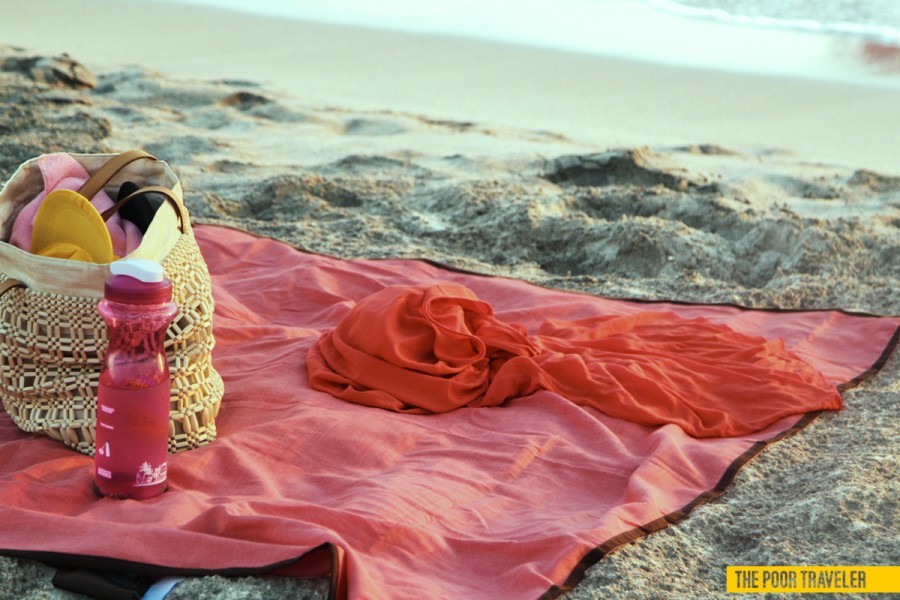 The sandy beach has a wide bern where relaxation and fun abound. Sunbathe and lounge on the beach chairs all day. Play beach volleyball and race through the obstacle course. Because safety is also a priority, a lifeguard watches over from his post.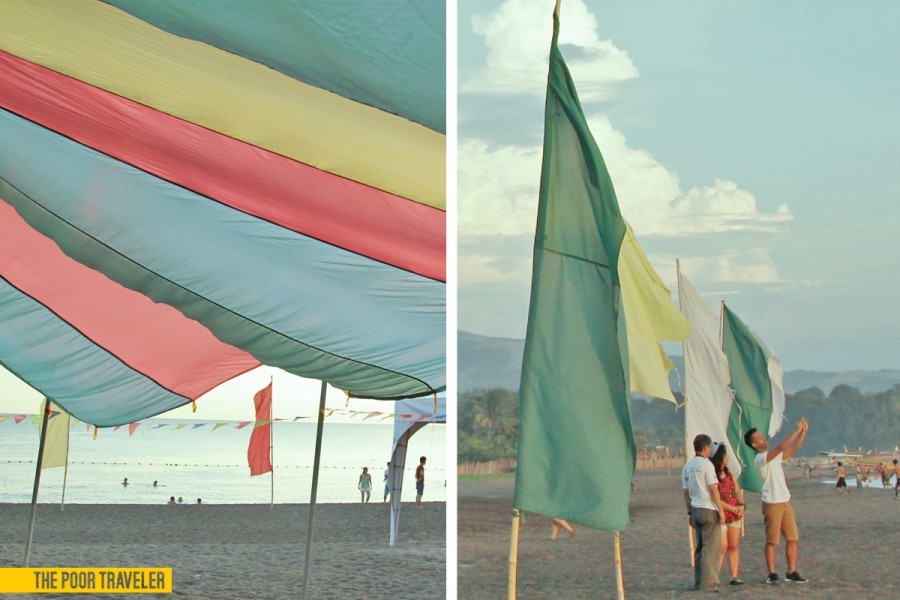 There is also a beach bar that is ready to serve you ice-cold beer and Margaritas.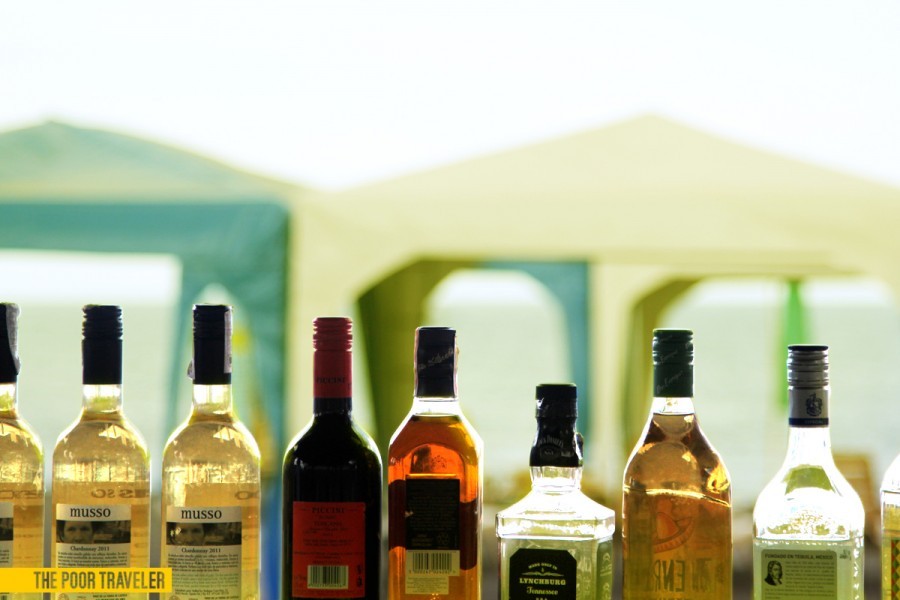 9. Splash in the water from a zipline
A quick boat ride takes you to Yasa Point where an eco-adventure park is built as an additional attraction to Las Casas. Take on different various adrenaline-pumping thrills like mountain bike trail, wall climb, and ATV but you must not miss riding the zip line. Starting from atop a cliff, the zip line ride zooms through a spectacular view of the cove and splashes in the water for a wet and fun finale.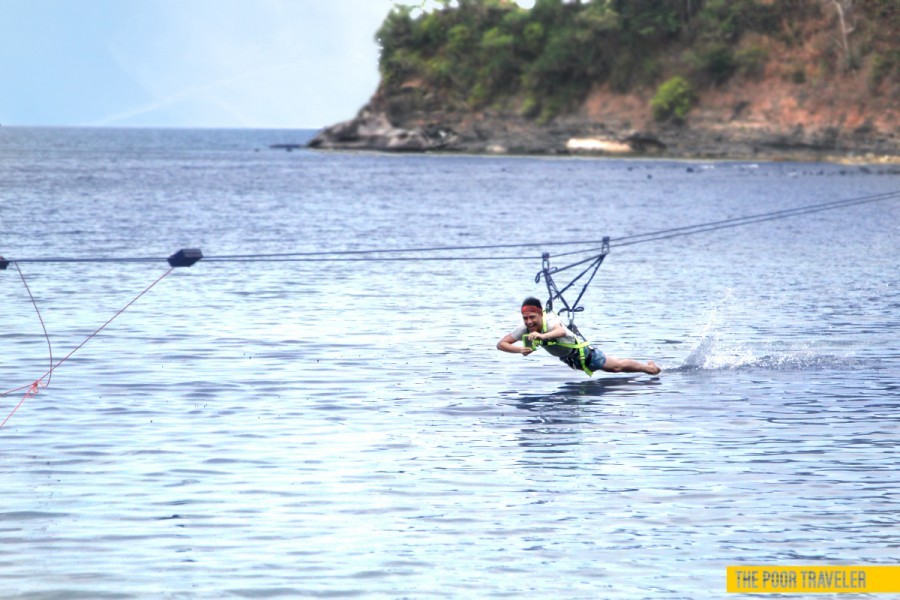 10. Marvel at the glorious sunset
Definitely one of the best in the Philippines!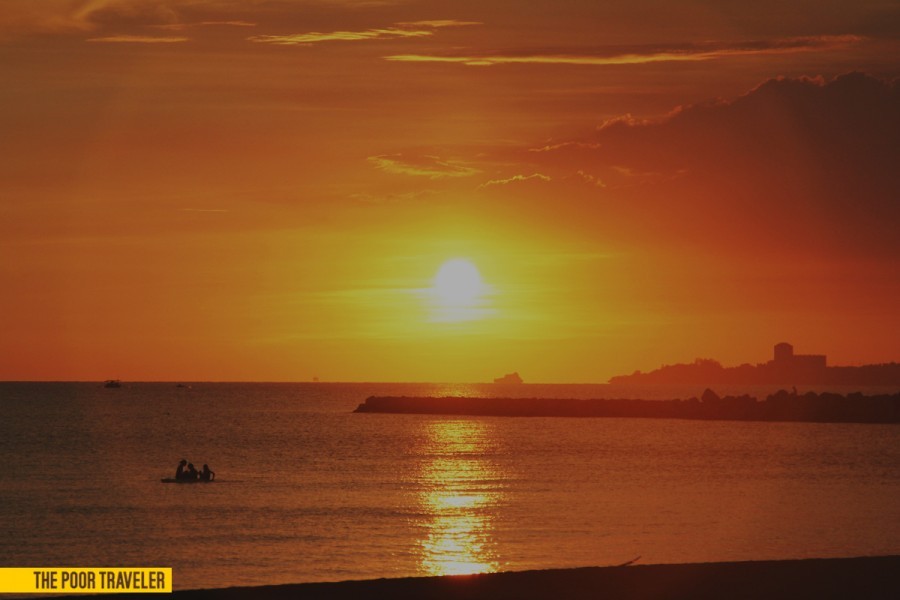 11. Unleash your inner illustrado
Stay in one of the heritage houses and live like a don or doña. Watch life pass by from your ventana and retire in your cuarto fitted with a king-size four-post bed. Take a closer look at the intricate interior design and be amazed even further by the artistry that was put into the restoration process.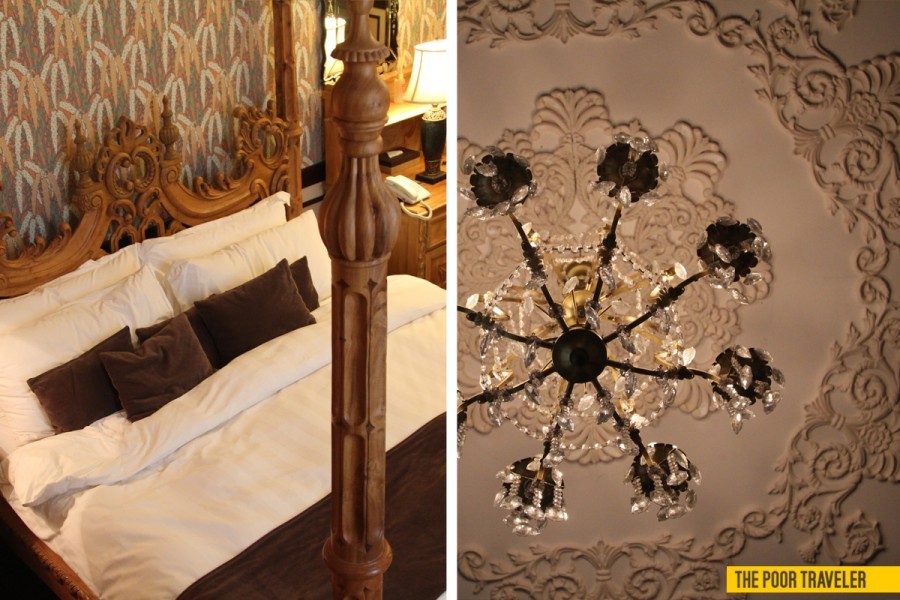 But hold your calesa horses! Living the illustrado life comes with a golden price tag. Renting an entire bahay na bato for a big family or group of 12 ranges from P18,000 to as high as P45,000. The ornate and opulent suites at Casa Bizantana, complete with Hermès bath essentials, are for those who live the sweet life. Prepare to spend P18,000 to P40,000 for a lavish night's sleep.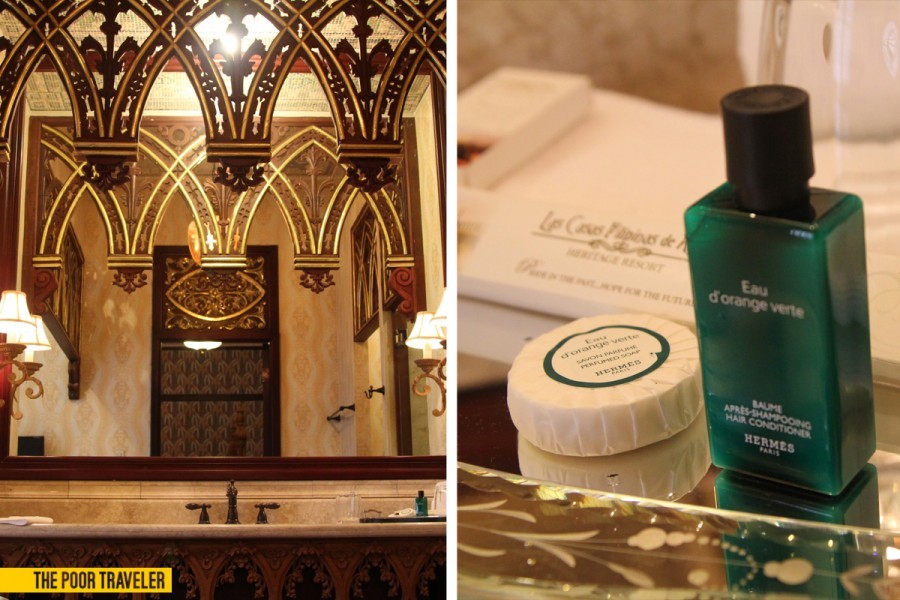 If those are a bit fancy for you, Paseo Escolta is your best bet. Studio rooms fetch for P5,500 up. Not as grand as those in Casa Bizantina, the rooms exude the same colonial vibe of the restored stone houses. Completion of more budget-friendly accommodations in Las Casas is underway.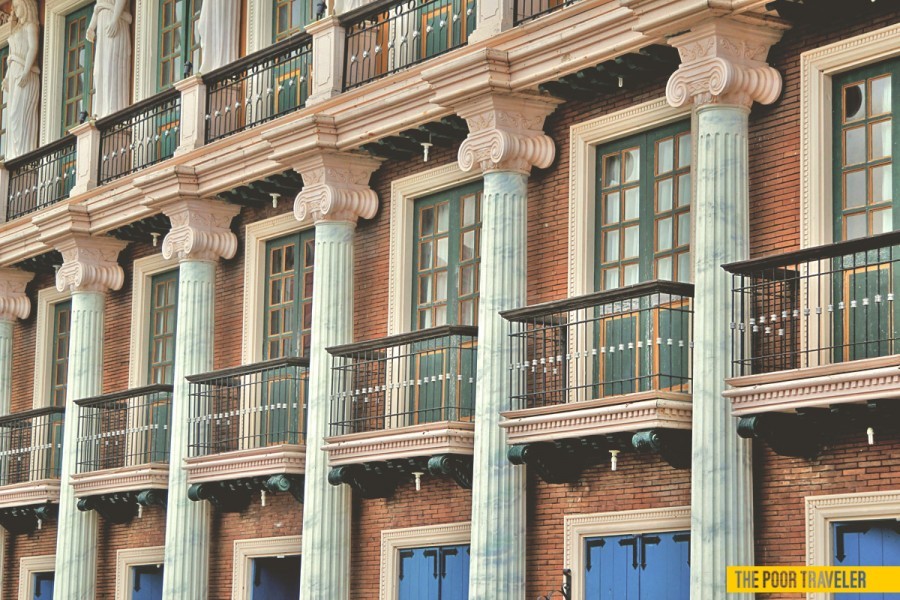 12. Dine in style
Savor some homegrown recipes at Café Miravent or authentic Italian dishes at La Bella Teodora. They serve fantastic pizzas hot off the brick oven!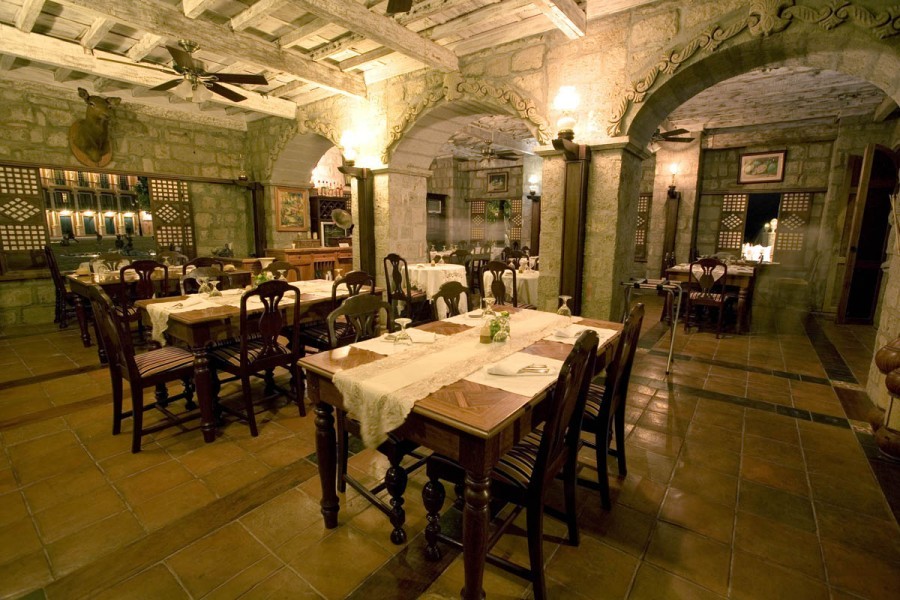 13. Appreciate contemporary art
Spend time ogling artworks in Escuela de Bellas Artes, an art gallery housed in Casa Quiapo. This mansion previously located in Quiapo, Manila traces its history in line with the arts. It used to be the first venue of the College of Fine Arts of the University of the Philippines in 1908. Now refurbished as a contemporary art space, it showcases works by internationally sought-after Filipino artists such as Alfredo Esquillo Jr., Renato Habulan, and Geraldine Javier.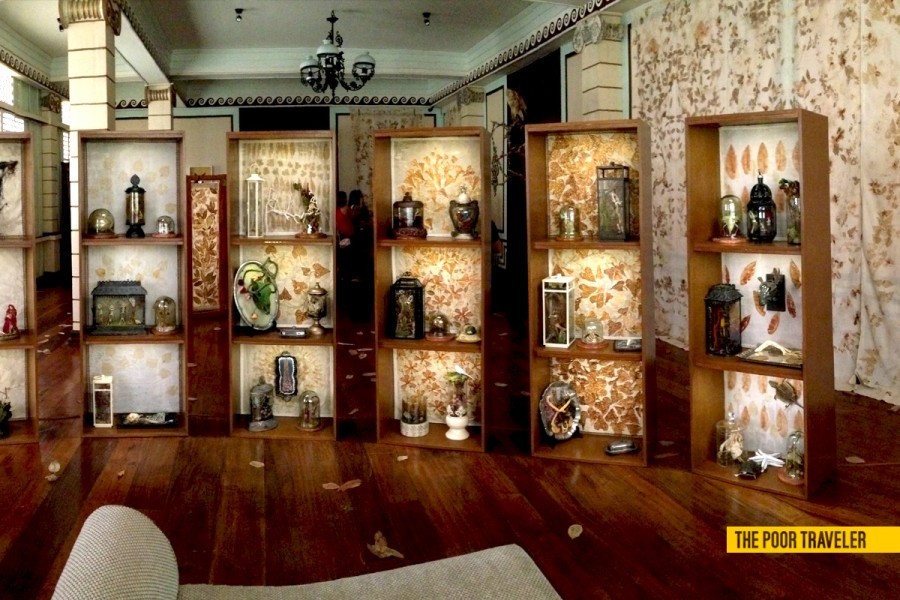 14. Be in the center of the festivities
At sundown, the stage is set in front of Paseo de Escolta for a mini fiesta. The talented youth of Bagac don Filipiniana clothes to perform folk songs and dances. All-time favorites such as Itik-itik, Singkil, and Tinikling are part of the repertoire. Don't be shy to bust out some moves and join the fun!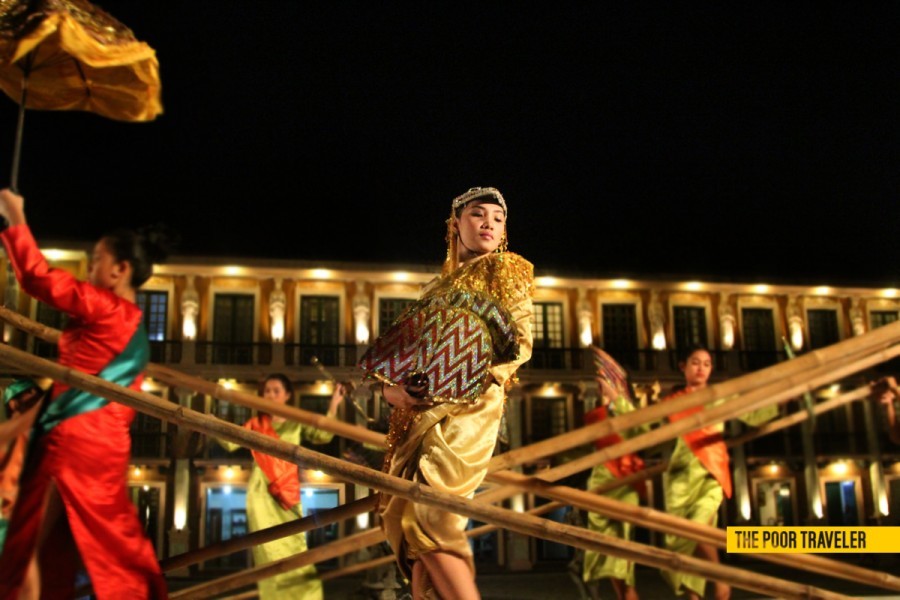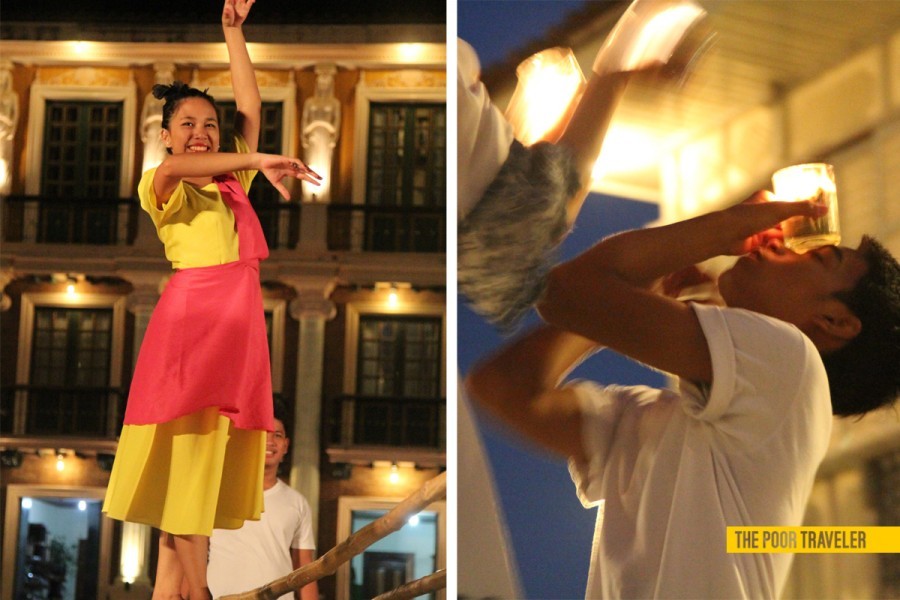 15. Relax with some hilot, haplos, and hagod
An event-filled day is sure to bring strain to the body. You can check out the intriguing list of services offered by the Napiya Spa. From traditional Filipino massages like hilot and hagod, to the dagdagay of the Mountain Province, get a real relaxing time to soothe the body and calm the mind.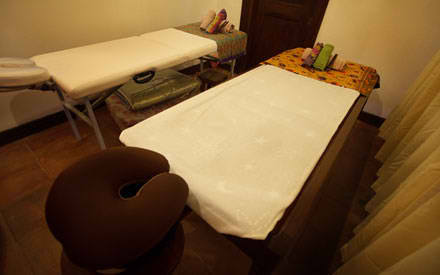 16. Propose to your kasintahan
Do it on the stone bridge or in the middle of the plaza. You can even bend on your knee near the Venice-inspired canal. By the beach is also a great idea. Virtually anywhere within the sprawling complex is romantic enough for you to pop the question to your loved one. Trust us, the answer you'll get is a resounding yes.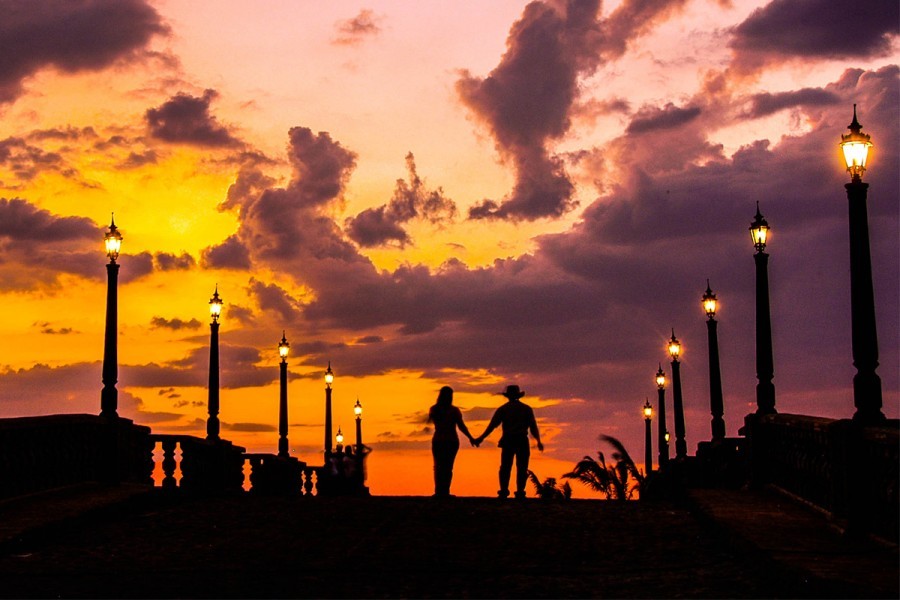 17. …And get married after!
If you're THAT in a hurry, you can tie the knot right then and there. There is a church (currently under completion) that is a replica of the Balanga Cathedral. Reception may follow in one of the mansions that serve as function halls. You don't even have to go too far for the honeymoon.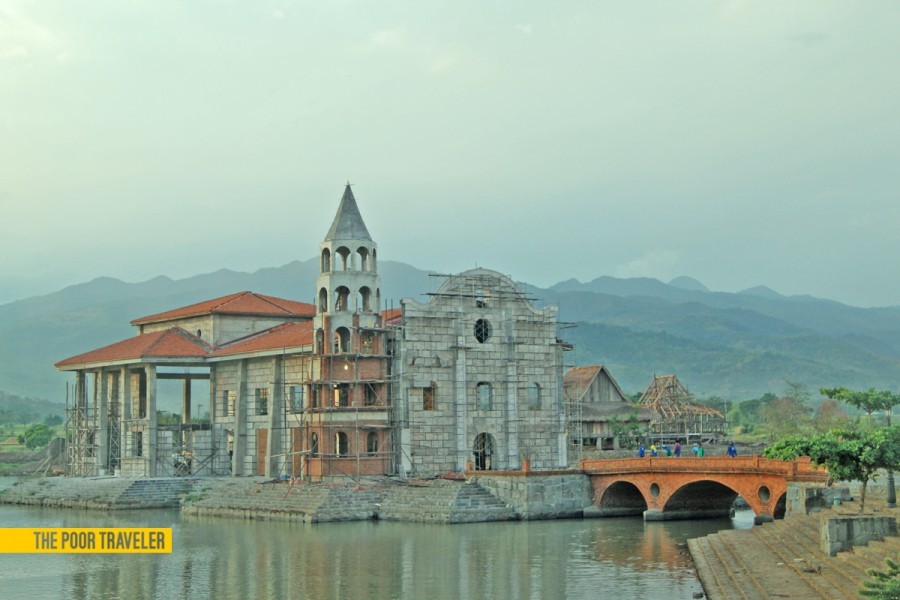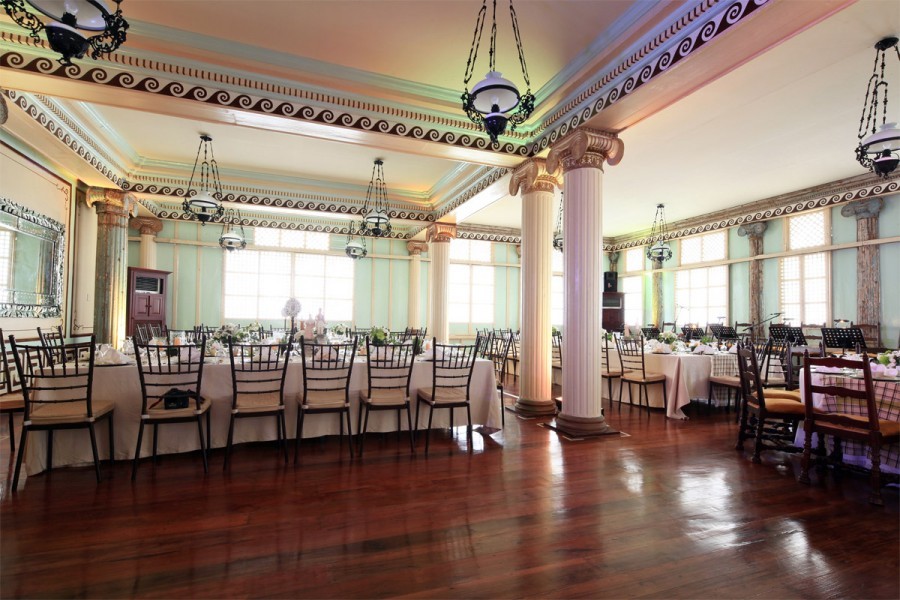 18. Restore your faith in humanity, restore your identity
Heritage conservation is an important part of building our cultural identity, yet it is sometimes overlooked or underprioritized. Culturally important buildings in city centers are either rundown or up for demolishing to give way for glitzy modern development. After a day or two roaming around in Las Casas, you develop an appreciation to the people who have the initiative to preserve a part of our history for generations to come. As you exit the gates, nostalgia turns into something deeper, like a sense of pride and understanding of your own Filipino identity.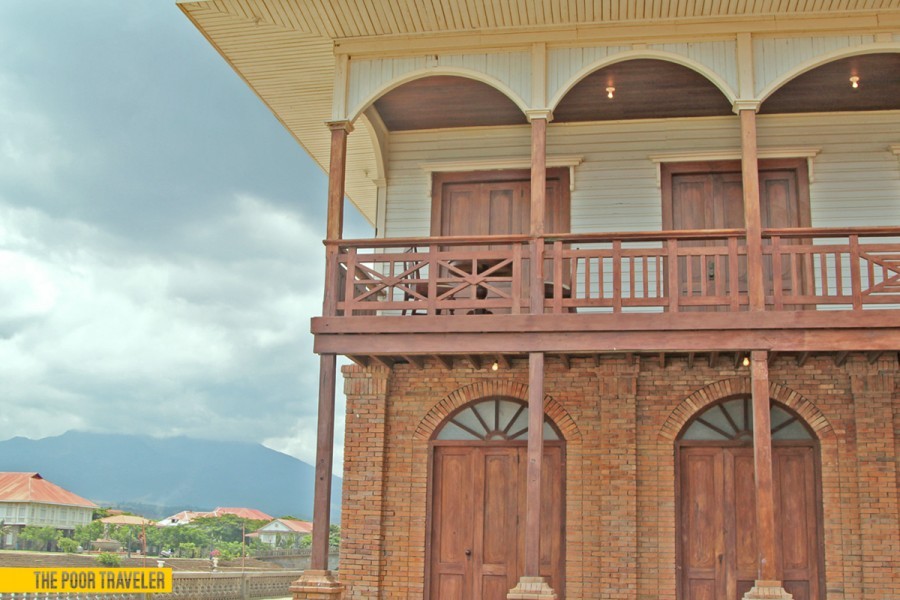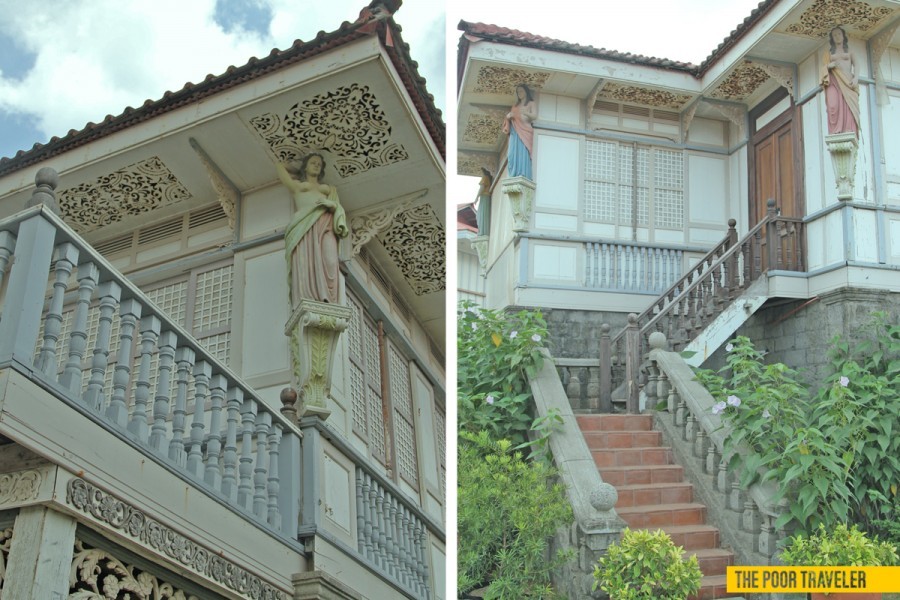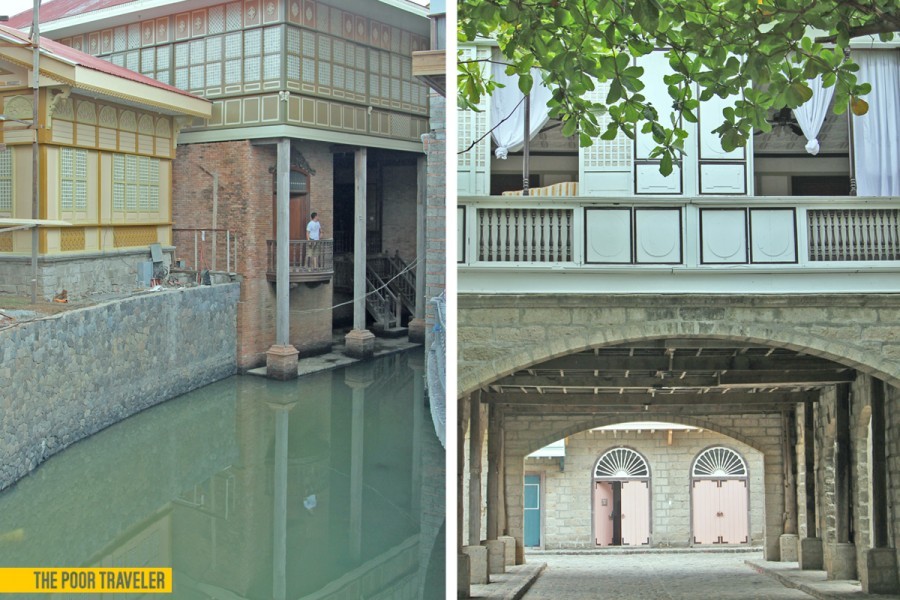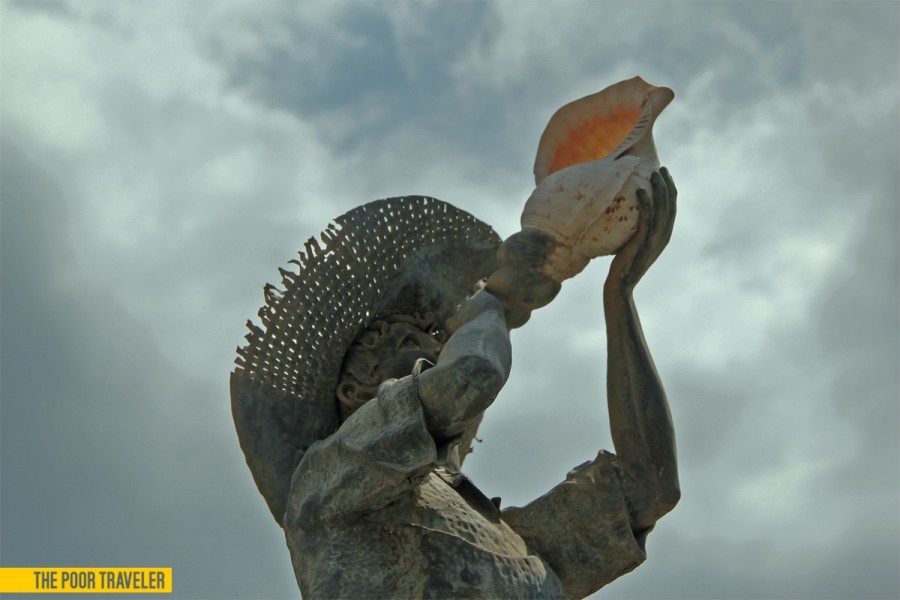 Las Casas Filipinas De Acuzar is a 3-hour drive from Manila. For more info on how to get there, accommodations, and more, check out our quick guide.
Reminders