Team-building is one of the ways to learn more about each other, grow as a company and plan the direction of your business for the next quarter or year. There are many venues and facilities to do these things just outside or a couple of hours away from Manila. Here are some of them.
Tanay Adventure Camp
If you're looking for an alternative to the usual beach company outing, Tanay Adventure Camp in Rizal is just what you are looking for. The log house and barracks-inspired accommodations are spacious and provide the much-needed comfort and rest your team needs after the day's activities.
The camp has facilities such as the Maharlika Hall, swimming pool, open cottages, camping grounds, obstacle course, zip line, rappelling, ropes course, paintball (bullets and equipment included), wall climbing, paragliding, and other activities. You can engage in competitive and exciting activities to build camaraderie with your colleagues. You can also do a day trip to Daranak Falls or go water trekking, and learn the basics of jungle survival and mountaineering.
For more options, search here: RIZAL HOTELS
---
Villa Escudero Plantations and Resort
If you want a bit of everything — culture, history, a beautiful background, first-rate amenities, and delicious food — for your team building activities, Villa Escudero in Tiaong, Quezon should be at the top of your list. This estate has a children and adults pool with lounge chairs, as well as an Infinity pool. There are also tables and chairs and a playground for kids.
There are regular shows and dances that showcase Filipino heritage and culture. The green spaces in the complex make for a relaxing stroll after activities. Guests can also go on a bamboo raft ride and enjoy nature. You can also visit the private museum to see various artifacts from different parts of the world. You can enjoy delicious Filipino cuisine in the waterfall restaurant. Villa Escudero has a variety of facilities and rooms ideal for large groups.
For more options, search here: QUEZON HOTELS
---
Acuatico Beach Resort & Hotel
Acuatico in Laiya, San Juan, Batangas is a luxurious resort that is ideal for your team's outing and activities. It has spacious rooms that have first-rate amenities and facilities for the day's events, whether you plan to have a swimming competition or just have fun with your colleagues.
There are also water sports equipment and facilities if you have other games in mind. You can rent kayaks and jet skis or have a game of beach volleyball. The resort also has function rooms that can accommodate up to 50 people for more serious meetings or group discussions. The pool bar and restaurant provide guests with a diverse selection of food and drinks.
---
Crystal Beach Resort
Crystal Beach Resort in San Narciso, Zambales is one of the accommodations to seriously consider for your upcoming company outing. It has the facilities, selection of activities, and rooms to accommodate large groups. There are conference halls (40-100 pax) and a restaurant for discussions, planning, and dining. Your team can swim by the beach, sunbathe or just relax after the day's activities.
If you have a bit more time, you can avail the surfing lessons offered. Guests can arrange for games such as basketball, Frisbee, volleyball, billiards, and darts to stir the competitive spirits of participants. The attentive staff will cater to your needs and make sure you enjoy your stay.
---
Forest Club Eco Resort
The Forest Club is a nature sanctuary for tired souls wanting to recharge and de-stress from the hustle and bustle of the daily grind. This eco-resort has comfortable and nature-inspired rooms that provide guests with a much-needed rest after the company outing activities. Your team can use the resort's facilities such as the pool and canopy walk (just to name two) for games that build character, trust, and camaraderie. They have a conference room for serious gatherings and discussions. The resort's gardens are ideal places to contemplate or just take a leisurely stroll.
For more options, search here: LAGUNA HOTELS
---
Borawan Island Resort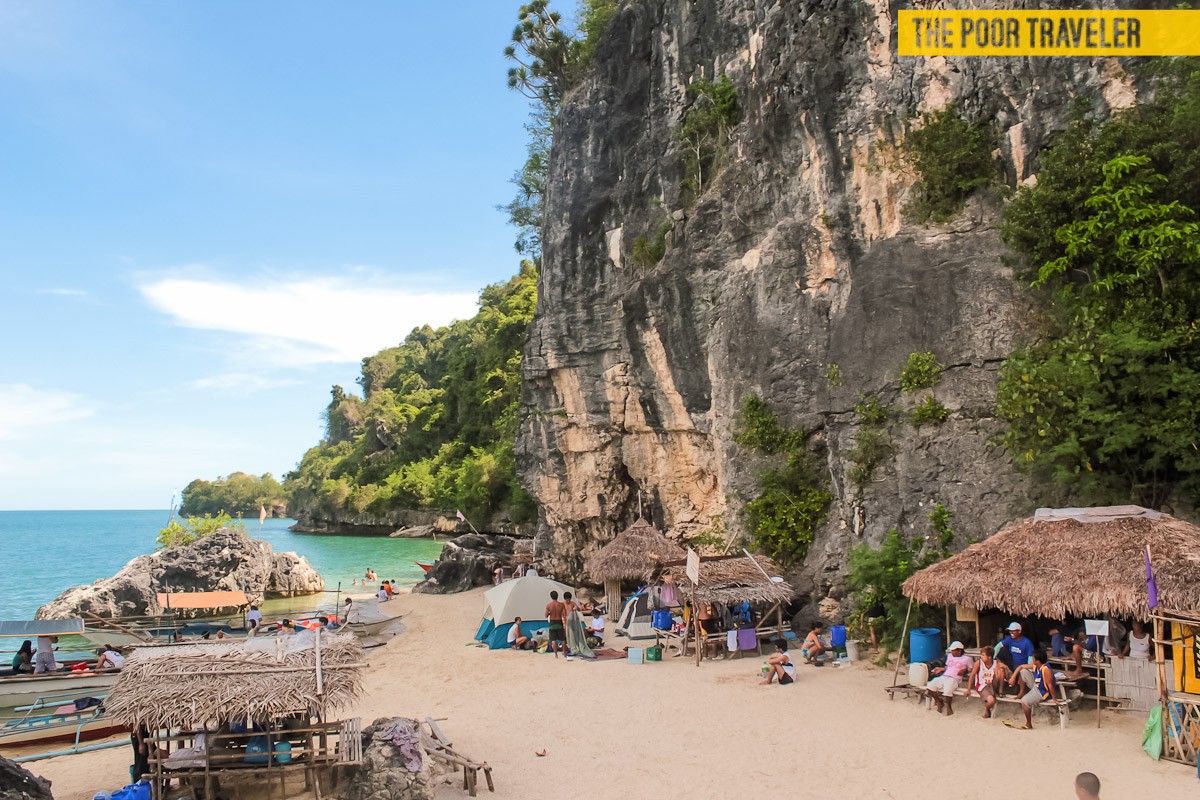 This popular beach destination is a portmanteau of 'Palawan' and 'Boracay'. Located in Quezon province, a company outing here will be an unforgettable one. The resort has different types of accommodations depending on needs; there are houses, rooms, and tents (optional cushions) for rent. You can have games and activities on the beach that will make your company bond stronger or just rest and relax with your colleagues.
For more options, search here: QUEZON HOTELS
---
Las Casas Filipinas de Acuzar Hotel
This huge complex will take you back in time with its old (but restored) houses and churches. Some of which have been turned into hotels, shops, and a restaurant. There are halls for events and group meetings. You can go on a heritage tour by kalesa or by boat; you'll get a glimpse of the country's past. Visitors can also just walk around and take in the experience on their own. Your team can enjoy the facilities and equipment for rent such as swimming pool, beach, jet ski, banana boat, jetpack, and others.
---
Anvaya Cove
Anvaya Cove in Morong, Bataan is a premier destination with beautiful views and first-rate facilities. Your company outing will be a memorable one if you stay here. The resort has an Infinity and lap pool, a kiddie village, a nature camp, and a game room where you can organize all sorts of fulfilling activities that build a stronger bond with your colleagues. You also have the option to wall climb, rappel and use the ropes course. The resort is an ideal destination for sportsfest-like company events.
---
Acuaverde Beach Resort & Hotel Inc.
San Juan, Batangas has many top-notch resorts for team building; one of which is Acuverde. It is a possible destination for your outing because it has the rooms and facilities to accommodate large groups and their planned activities. Visitors can rent and use the following equipment: speed boat, fly fish, kayaks, beach volleyball and a banana boat. You and your colleagues can rest and relax on the beach, sunbathe, swim or hold games.
---
Eagle Point Resort
Batangas is a popular team-building destination because of the available resorts and things to do along its coast. Eagle Point Resort often comes up when discussing company outing accommodations. The resort has the facilities, staff experience, packages, and accommodations to make your trip comfortable, meaningful, and relaxing.
You can use the resort as a jump-off point to explore the province's beautiful underwater ecosystem with your team. Snorkeling and swimming are other alternative activities for your colleagues. The resort also has a swimming pool and game room. The rooms are spacious and provide a comfortable and relaxing atmosphere after the day's events.
——
These are some of the team-building destinations. All these are near or just a few hours' drive from Manila. They have the facilities, amenities, and activities for a fun weekend or multi-day event.
Reminders