Burias, Masbate could be one of the beautiful unspoiled places that is reachable without having to ride a plane. Geographically, it's in the northern coast of the mainland Masbate, but the easiest entry point to these beautiful islands is through San Andres, Quezon.
Going There
If traveling via private transport, travel time would usually take 7 to 8 hours to reach San Andres port. Commuting will be a bit more difficult as one would have to transfer once or twice to reach the port.
Via Public Transportation
Take a bus bound for Lucena in Buendia or Cubao (Jam or Jac Liner are usually the ones that you have to look for), this would take about 2 or 3 hours.
From Lucena, ride an ordinary bus to San Andres, this would take you 7 to 8 hours.
Once at the port, you'll see a lot of boats moored waiting for their passengers. It would take about an hour or two to reach either of the two top choices for an overnight stay — Sombrero or Tinalisayan Island.
Note: San Andres port has a systematic way of logging tourists — those either going to Alibijaban or Burias Group of Islands — that they have to cater to. A group cannot simply go directly to the boats; a point person, if not all, would have to go to the designated registration area to list out all of the names of the participants. Once done, you're all set to start your Burias adventure.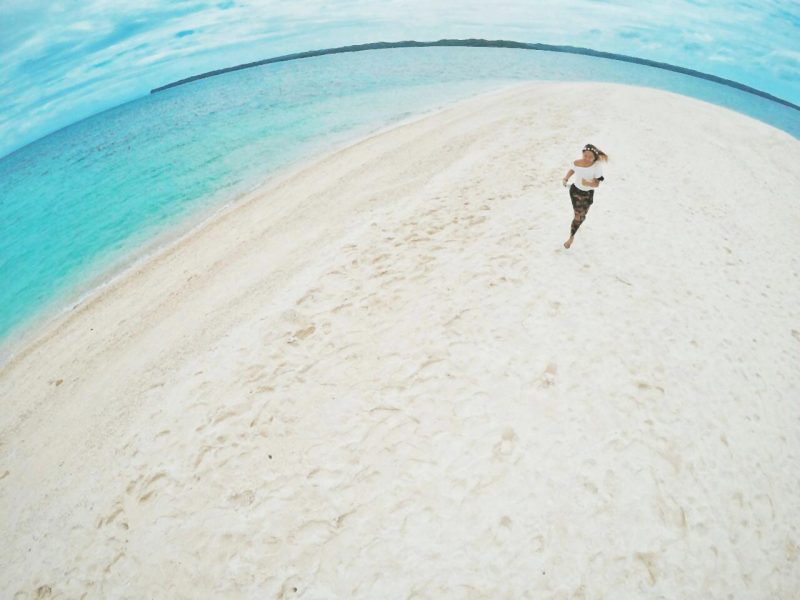 It was a two-hour boat ride, and I'm going to be honest, it will tend to get boring. I tried to take a nap (as if the 7-hour land travel wasn't enough for the sleepy head that is me), but of course, who would be able to take a nap from the excitement?! So of all the choices that we had for those two hours, guess what we did. CARDS! That took all of our time, except for the time when we saw dolphins. Yes! If your group is lucky (and early) enough, you'd get to see dolphins dancing and playing around by your boat as you head to the first island, that is Animasola.
---
Animasola Island
Animasola Island is just one huge boulder sculptured by the waves of the ocean. Our boatmen told us that the height of that island used to be the height of the ocean, which is a big shock because it's just simply a huge island! It was that high, or should I say deep? That, I think, could be the reason why this island is an automatic go-to for all people that are visiting this group of islands.
---
Tinalisayan Island
Our group then headed next to Tinalisayan Island. This island is famous for its picturesque beauty that can be seen even meters away from the shore. Its brown-ish rock formations paired with evergreen coconut trees are a good takes for those orange-and-teal Instagram-worthy photos that we are eyeing for. This is where our group stayed for the night, we chose this island because it has fewer people (heck, we're actually the only ones in the island that time!) staying the night over. Tinalisayan is also home for the coveted long white sand bar, which usually appears early morning and/or early afternoon.
Tip: This is where you could take that Fifty-Shades-of-Blue kind of photo, all worth a double-tap!
Dapa, Sombrero, and Alibijaban Island Hopping
After lounging for the rest of the first day, Day 2 is dedicated for island hopping — Snake/Dapa Island, Sombrero Island, and Alibijaban Island. Dapa Island is a bare rock formation that is surrounded by crystal clear cold blue waters. It attracts people simply because it is a famous cliff-diving spot — and that's what we did.
Up next is the Sombrero Island. It is the most inhabited of all three islands. There is actually a community living here, and stores are set-up. This is also the default tent-pitching site. Since it is a private island, there is an entrance fee of P20.
After beach bumming for about an hour, we left the island and headed off to the next — Alibijaban. Now, I have been to this exquisite island for a couple of times, and I have no bad memory of it. Hence, I was excited to come back.
Our boat had to moor far off from the island shores because it was low-tide already (around 3pm), the group had to walk to get to the usual spot where tents are pitched. It wasn't a long walk, it took us about 5 minutes with usual pacing. I was surprised to see that the island was a complete wreck! For those who have been to this island in 2015, the remarkable "floating" tree house is already gone! What added to the shock was that nobody was on the island anymore, there used to be two houses about 5 minutes into the island from the shore, and it's already gone as well. Fortunately, we saw a fisherman loitering by, so we had to ask. According to him, the island was badly struck by the typhoon and it was difficult for them to recover, especially noting the fact that there is no source of fresh water on the island. Despite that unfortunate fact, the island remained an innocent haven for all of us.
We left Alibijaban after 30 minutes and reached San Andres port in a short while.
Overall, the trip could be tiring, but it was a 2-day-1-night worth of adventure and another weekend ticked off away from the city buzz. Nonetheless, it was all worth it. I would not exchange the pristine white sand and crystal clear blue waters that were of the Burias Group of Islands.
Itinerary Summary:
Day 1:
1. Arrive at San Andres Port from Manila
2. Animasola Island
3. Camp at Tinalisayan Island
Day 2:
1. Dapa Island
2. Sombrero Island
3. Alibijaban Island
4. Back to Manila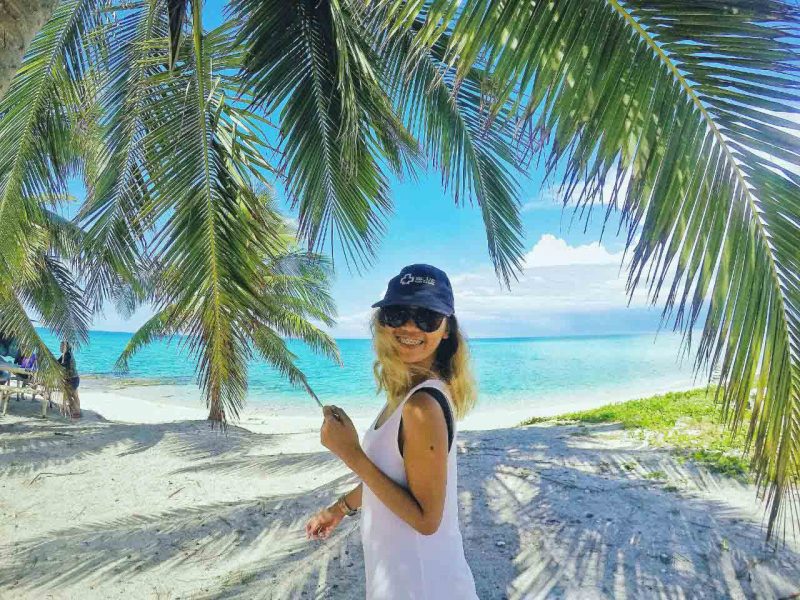 Other Notes
This was ultimately a Do-It-Yourself kind of backpacking, so that would mean that we had to buy our food supply from the market of San Andres. We had our meal plan and bought our supplies when we got to the port; good thing, there is a nearby market that's walking distance from the port.
Bringing your own eating utensils—plate, spoon, fork, and cup—would greatly help the environment!
There were about 15 of us in the group and we had one cook set; we compensated through cooking over coals.
All of us had slept inside tents. I didn't bring one because I'm used to just sleeping with my malong and sleeping bag, but it rained during the night so I had to take shelter in one of the tents; fortunately, I was able to squeeze in!
Bring your own water bottle. Drinking cups aren't always available, so bottles are very handy, especially during boat rides.
Reminders