2019 • 02 • 21
Islas de Gigantes is more likely the beach destination people go to when they visit Iloilo. However, the province has a more pristine and unspoiled group of islands in Concepcion. These islands, collectively known as Concepcion Islands, are 17 islands in northeast Iloilo. These inhabited and uninhabited islands are divided into 11 barangays. Some of the notable islands are Agho, Pan de Acuzar, Bulubadiangan, and Malangabang. They have beautiful beaches with white sand and glass-like waters, ideal for those who want to have a good time swimming and beach bumming.
How to Get There
Nearest Airport: Roxas Airport (Capiz); Iloilo International Airport, also known as Cabatuan Airport (Iloilo)
By Air
VIA ILOILO CITY
Go to the bus terminal and board a bus bound for Concepcion (P110, 3hrs). The last bus leaves at 3-4PM.
The boats bound for the islands are at the fish port, round trip to the islands (P1500-2000, depending on the size of your group).
VIA ROXAS CITY
From the terminal in Pueblo de Panay, board a bus bound for Sara (P100, 1.5hrs). If you missed this bus, you can catch another one bound for Estancia and alight at Balasan (P68). From Balasan, change buses and board one bound for Iloilo then alight at Sara (P42).
Once in Sara, get on a jeep (P12) or a bus (P15) going to Concepcion.
The boats bound for the islands are at the fish port, round trip to the islands (P1500-2000, depending on the size of your group).
---
Entrance Fee and Other Charges
Entrance Fee: P25 (for each of the islands charged by the caretakers)
Island Hopping Tour: P1000
Environmental Fee: P30
Camping Fee: P300/tent per night (if you want to pitch a tent on the sandbar)
---
Don't Miss
The islands of Agho, Pan de Acuzar, Bulubadiangan and Malangabang have beautiful and soft white sand, and waters ideal for swimming.
Agho Island has a beautiful coral garden for snorkeling and is also the best place to catch the sunrise and sunset.
In Pan de Acuzar, you can get a bird's eye view of the islands when you go to Hampangan Rock.
---
Don't Forget
Do your food and drinks shopping on the mainland before leaving, as you'll have limited options once on the island. However, there are sari-sari stores, carinderias, and wet markets on the island. You can buy food there and have it cooked in the resort you're staying at.
Bring enough cash for your trip as you won't be able to use your cards or withdraw once on the island.
Bring extra batteries or a power bank so that you can charge your gadgets.
---
If You Have More Time and Budget
After exploring the islands, you can go another round of island hopping in Gigantes.
Explore the old and charming districts of Iloilo City. Try the local food and/or visit Miag-ao Church
Alternatively, you can go to Boracay for sun, sand and parties.
---
Where to Stay
If you plan to stay longer and explore other places in the province of Iloilo, here are some of the top accommodations according to Agoda users, in no particular order.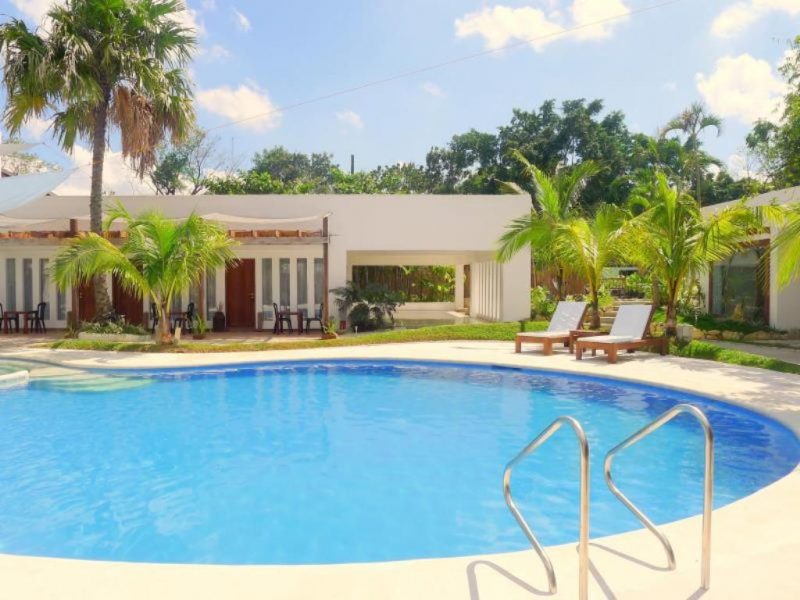 For more options, search here: Iloilo Hotels
Reminders