2019 • 02 • 21
There are many things that Iloilo can be known for, but among its many gems are the nearby islands that are waiting to be explored. Islas de Gigantes has started to claim its own fame the past few years with its fine white-sand beaches and sand bars, not to mention waters that are so blue it may just make one forget about the stress that the city's helter-skelter causes. One of the islands that make up Islas de Gigantes is Cabugao Gamay Island.
How to Get There
Nearest Airport: Roxas Airport (Capiz); Iloilo International Airport, also known as Cabatuan Airport (Iloilo)
By Air
To get to Gigantes Islands, you can either fly to Iloilo City or Roxas City from Manila. Travel time is approximately 1 hour and 30 minutes.
VIA ROXAS CITY
At Roxas City, board a van from the transport terminal to Balasan (P65).
From Balasan, ride a tricycle to Bancal Port (P50/head).
From Bancal port, board a public boat bound for Gigantes Norte (P75).

Note that the public boat going to Gigantes Norte has only one trip which departs at 10:00 AM. Same as going back to Bancal from Gigantes which departs at 1:00 PM.
VIA ILOILO CITY
There are shuttles that come in and out of the airport. Take a van that goes to the city center. Alight at SM Iloilo.
Cross to the other side through the overpass bridge. Next to the 7-Eleven store, ride a jeep that goes to the Ceres bus terminal; travel time is about 40 minutes to an hour depending on traffic.
Once at the terminal, look for the buses or vans bound for Estancia (P190-200); travel time would take about 3 hours.
Alight at the town of Estancia, which is the last stop and only a few minutes of walk away from the port.
The pump boat usually leaves at 10 in the morning; it would also depend on the number of passengers. A boat ride would take about 2 to 3 hours depending on the current. The fare is around P80. For big groups, you can charter a private boat for P4000-5000.

Cabugao Gamay Island is part of several island destinations during the island hopping. On a good day, it usually takes 20 minutes or so to get to the island.
---
Entrance Fee and Other Charges
Entrance Fee: Cabugao Gamay Island is usually included in the Gigantes island hopping tour packages. These packages normally include the entrance fee. As of writing, the entrance fee is P50.
Island Hopping Tour: P1500 – P2000/pax (good for 5-10 pax)
Guide Fee: P500
Others: Gigantes Islands (P75 environmental fee); Antonia Beach (P20 entrance fee); Gigantes Norte Lighthouse (P60 entrance fee)
---
Don't Miss
The most famous spot on the island is on top of a huge rock boulder that is turned into a view deck by the locals; wooden stairs were created to assist people coming to see the 360-view of the whole island and the nearby sandbars.
Aside from that spot, there are also other activities that can be done on the island like swimming, kayaking, paddle boarding, and snorkeling.
---
Don't Forget
The island hopping would take the whole day. Bring necessities like biscuits and water because getting hungry during the boat ride is inevitable. Bring lots of water; it gets hotter during noontime and the islands have little shade.
Cabugao Gamay Island offers a peaceful and simple island life. The island has little cottages with a small store that sells refreshment that is surely needed in times like that. So make sure to bring money with you. This was our mistake when we went on the island hopping, we didn't bring money! We wanted to try kayaking so bad, good thing we found other guests that are staying at the same place as we were and we were familiar with them so they lent us money. There are also lots of ice cream and ice candy vendors on the island and it's such a nice treat under the heat! Remember to leave no trace/trash behind.
If you want to dive or snorkel, you may opt to bring your own gear like a mask and snorkeling tube. The island offers gear for rental, but it is a good save if you have your own. Plus points, if you have fins because beneath the water surface, is a different underworld that is just breathtaking.
If you're snorkeling on the island and if you don't have fins, make sure that you have aqua shoes to protect your feet from the sharp rocks and unwanted cuts while swimming.
---
If You Have More Time and Budget
Swim and snorkel at Antonia Beach, go to Bantigue Sandbar, or explore Tangke Lagoon and be amazed at its beauty.
Explore the caves of Pawikan or Bakwitan.
You can also visit Miag-ao Church in Iloilo and walk down memory lane along the old streets in Molo and Jaro.
---
Where to Stay
If you plan to stay longer and explore other places in the province of Iloilo, here are some of the top accommodations according to Agoda users, in no particular order.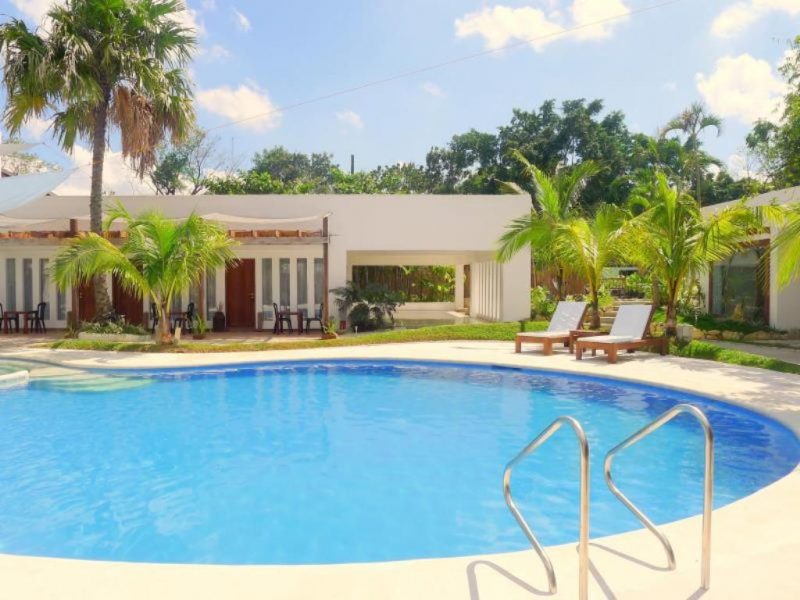 For more options, search here: Iloilo Hotels
Reminders