2019 • 02 • 21
Baras Beach is one of the destinations you'll visit on an island hopping tour near Alubihod Beach. The beach itself is small with a grainy, cream-colored shore, waters ideal for swimming, and towering rock formations surrounding it. Spend an hour or so relaxing, unwinding, and enjoying the beach. The best time to visit is during sunset.
How to Get There
Nearest Airport: Iloilo International Airport, also known as Cabatuan Airport (Iloilo)
By Air
There are no direct flights from Manila to Guimaras; however, the island is easy to get to from Iloilo City. There are direct and regular flights operated by Cebu Pacific Air and Philippine Airlines.
Tourists' route of choice to Guimaras is via Ortiz Wharf where boats bound for Jordan Wharf in Guimaras run regularly. The fastest way to get to the wharf from Iloilo's city center is by taxi. This is the port of choice because it only takes around 15 minutes to the island; the fare is approximately P15 as of this writing.
Once in Jordan Wharf, visitors have to register at the tourism office where they can also board tricycles to take them around or straight to their chosen accommodations.
Baras Beach is part of the island hopping tour.
---
Entrance Fee and Other Charges
Entrance Fee: As of writing, it's P15.
Camping Fee: Ask permission first. Visitors don't usually spend long hours here, unless they are staying at Baras Beach Resort.
Cottage Rental Fee: P500 – P800
Guimaras Tricycle Tour: P1200 – P1500
Island Hopping Rates: P400 – P500/first hour (P150 for succeeding hours; prices may vary depending on the size of the boat.)
---
Don't Miss
Baras Beach is a good getaway place to go to because of its location. The sand may not be fine and white but it has an idyllic appeal with its rustic ambiance and rock formations surrounding it.
Enjoy wading in the waters and relaxing on the beach.
Baras is an ideal stop to watch the sunset; make it the last destination for your island hopping tour.
---
Don't Forget
Before the start of your island hopping trip, make sure to have enough cash on hand.
Bring dry bags, plastic, or Ziplocs to keep your things dry during your trip.
Have a power bank with you to keep your gadgets charged.
Leave no trace behind if you plan to have a picnic on the beach.
---
If You Have More Time and Budget
After enjoying the islands, go on a land tour to explore Guimaras.
Go on a land tour for other places such as Guisi Beach and Guisi Lighthouse, Trappist Monastery, and Sad Sad Falls, just to name a few.
If you have a few more days to spare, go around Iloilo to see the UNESCO-listed Miag-ao Church or explore the city's old town containing heritage houses.
You can also go to Isla de Gigantes if you want more beach time.
---
Where to Stay
If you are not staying at Baras Beach Resort and are planning to tour around the island, here are some of the recommended resorts/accommodations in Guimaras according to Agoda users, in no particular order.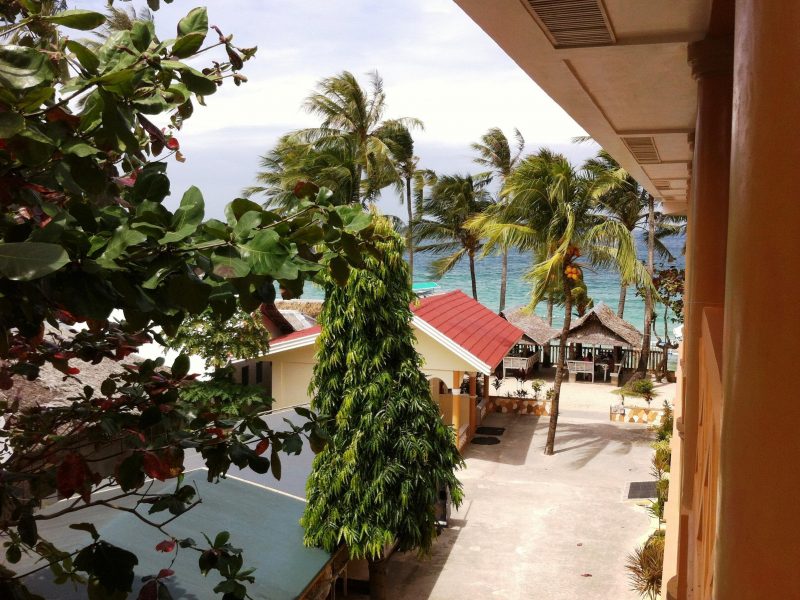 For more options, search here: Guimaras Hotels
Reminders