2019 • 02 • 21
Guisi Beach may not have powdery white sand, but its charm is in the rugged beachscape, aquamarine waters, and rock formations. Often included with a trip to the lighthouse, this is a noteworthy stop for those who want to see more of Guimaras. It is an ideal place to rest, relax, and unwind after wading in its waters or taking countless photos.
How to Get There
Nearest Airport: Iloilo International Airport, also known as Cabatuan Airport (Iloilo)
By Air
There are no direct flights from Manila to Guimaras; however, the island is easy to get to from Iloilo City. There are direct and regular flights operated by Cebu Pacific Air and Philippine Airlines.
Tourists' route of choice to Guimaras is via Ortiz Wharf where boats bound for Jordan Wharf in Guimaras run regularly. The fastest way to get to the wharf from Iloilo's city center is by taxi. This is the port of choice because it only takes around 15 minutes to the island; the fare is approximately P15 as of this writing.
Once in Jordan Wharf, visitors have to register at the tourism office where they can also board tricycles to take them around or straight to their chosen accommodations.
Guisi Beach is near and can be seen from the vantage point of the Guisi Lighthouse.
---
Entrance Fee and Other Charges
Entrance Fee: It depends on where you are entering from; there's usually no entrance fee if you are not entering through a resort.
Camping Fee: It depends on the area. Ask permission first.
Cottage Rental Fee: It depends on the resort. The usual rate starts at P500.
Guimaras Tricycle Tour: P1200 – P1500
Island Hopping Rates: P400 – P500/first hour (P150 for succeeding hours; prices may vary depending on the size of the boat.)
---
Don't Miss
Guisi Beach has a rough and rugged charm that differentiates it from other famous beaches in the country. The sand may not be fine, but it doesn't take away from the natural beauty of the beach.
Wade and swim in its waters, snorkel, get a tan, take plenty of pictures, or simply just kick back and relax while enjoying the view.
---
Don't Forget
As the towns are smaller in Guimaras compared to Iloilo, make sure to bring enough cash with you.
Bring a dry bag and seal gadgets in Ziplocs to keep them dry.
Have a power bank on hand to keep your phones and camera charged throughout your trip.
If you want to have a picnic on the beach, buy snacks and drinks, but always leave no trace behind.
---
If You Have More Time and Budget
After enjoying and relaxing on Guisi Beach, go to the lighthouse and continue to the other attractions on the island such as the Trappist Monastery and Sad Sad Falls.
You can also go island hopping if you go to Alubihod Beach; some of the places included in the activity are Natago Island, Baras Beach, and Turtle Island.
---
Where to Stay
There's a decent number of resorts near Guisi Beach, but if you are planning to tour around the island, here are some of the recommended resorts/accommodations in Guimaras according to Agoda users, in no particular order.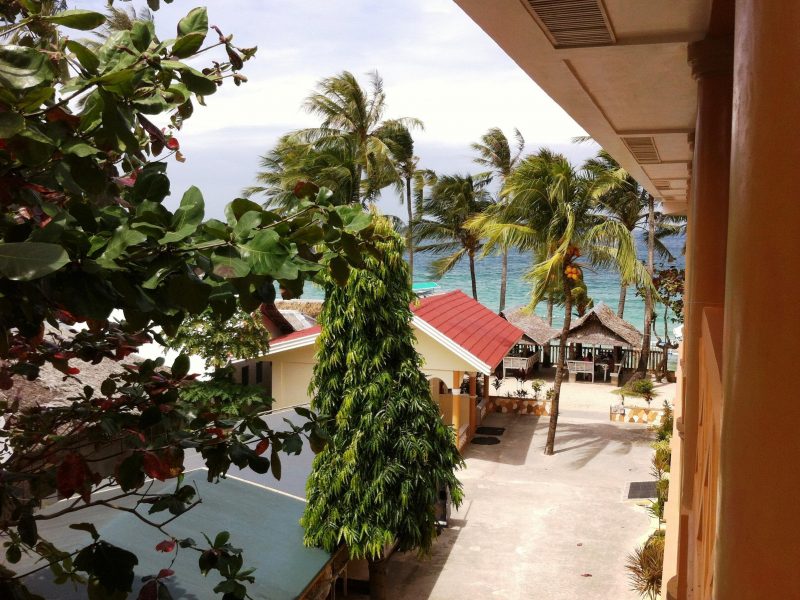 For more options, search here: Guimaras Hotels
Reminders