2019 • 07 • 25
More detailed travel guide here: Coron Budget Travel Guide
Twin Lagoon is that place that you would not want to miss when you visit Coron. The place leaves people wondering if this paradise is real, stunning them with its unspoiled beauty. The name itself promises revelers and sun chasers that they will get not only one but two paradise treats!
How to Get There
Nearest Airport: Francisco B. Reyes Airport, also known as Busuanga Airport (Palawan)
By Air
Coming from Manila, this is the most convenient and fastest way to go to Coron Island where Twin Lagoon is located. It will take you around 1 hour to get to Busuanga Airport. Check your preferred airline company for the flight schedule and airfare.
Once in Busuanga Airport, ride a van going to Coron town proper (P150). Travel time is 30-45 minutes.


Note: There are no taxis or tricycles at the airport; only vans shuttle guests from the airport to Coron town proper. These vans can drop you off at your hotel. You can rent the van for P1500 if you're a big group.


From the town proper, you can either join a group tour (Coron Island Tour) or charter a private boat going to Twin Lagoon.
By Sea
Going to Coron from Manila is now possible via overnight ferries; 2Go travels this route once a week, Fridays (P1500-2800, 11hrs).
From the town proper, you can either join a group tour (Coron Island Tour) or charter a private boat going to Twin Lagoon.
---
Entrance Fee and Other Charges
Since Twin Lagoon is usually part of the Coron Island Tour, all fees that this trip may incur are included in the package tour fee that you will be paying if you join a group tour. This is perfect for solo travelers or small groups.
Coron Island Tour Rates: P1500 – P1800 (per person, ALL IN).
Note: Check the itinerary first before booking. Some tour packages don't have Twin Lagoon in their itinerary.


If your group is big and you want to charter a private boat and be in control of your itinerary, you can book with Calamian Tourist Boat Association.

Standard Boat Rates: P2700 (2-4 pax); P3250 (5-8 pax); P3800 (9-15 pax)
Note: The rates above do not include entrance fees, guide fee, and food.
Entrance Fee: P200
Tour Guide Fee: P500
---
Don't Miss
Go there early in the morning when the place is not yet crowded. The first lagoon, where the boats dock, can get crowded during midday.
Appreciate the underwater scenery while snorkeling.
Swim and enjoy this twin paradise surrounded by limestone cliffs. You may also feel a combination of warm and cold water while swimming. That's where the saltwater and freshwater meet. Visibility here can become blurry.
---
Don't Forget
It is advised to wear a life vest when you swim or snorkel.
Follow the rules at all times. Practice caution, especially when swimming without your life vest. If you can, do not go on your own or out of sight of your companions or the local guides.
Going to the second lagoon can be done in two ways, depending on the tide — swimming through a crevice underneath the rock during low tide or taking the ladder over the rock during high tide.
Bring enough money to pay for other incidentals such as food and drinks and entrance fee, especially if your group didn't join a group tour.
Charge your gadgets and/or bring battery packs.
Keep the place clean. Practice proper garbage disposal. Leave nothing but footprints.
---
If You Have More Time and Budget
Other places to explore in Coron Island are Banul Beach, Barracuda Lake, Kayangan Lake, and Siete Picados.
Take other tours like Coron Town Tour (which includes Mt Tapyas and Maquinit Hotsprings), Calauit Safari Park Tour, and Culion Historical Tour.
Still craving for the "natural high" after Mt. Tapyas? Go try Mt. Dalara.
You might also be interested in Fireflies and Plankton Night Tour.
---
Where to Stay
Cap the night off in a good hotel or resort. Whether budget or luxury, you can choose from the numerous accommodations in Coron. Check these top resorts in Coron according to Agoda users, in no particular order.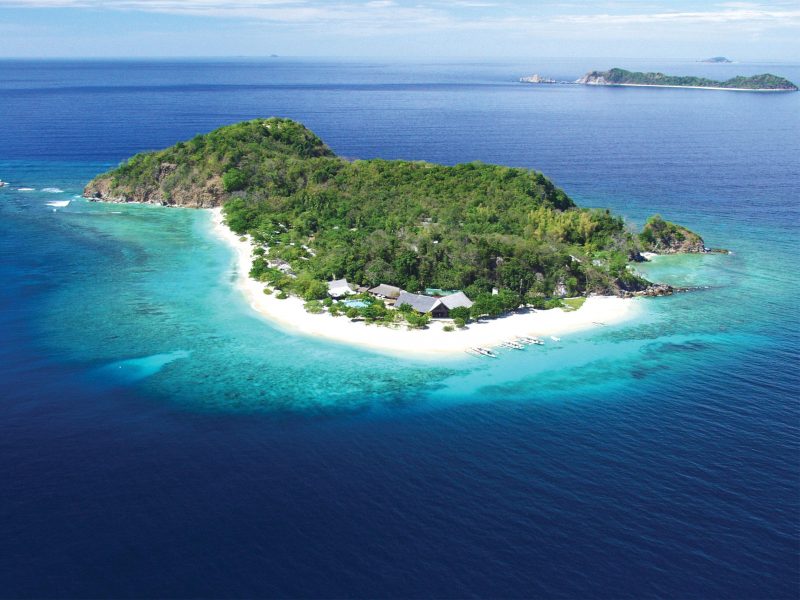 For more options, search here: Palawan Hotels
Reminders