2020 • 06 • 13
More about Black Island here: Busuanga, Palawan: Black Island
Malajon Island, commonly known among locals and tourists as Black Island, is located northwest of Busuanga Island, the largest in the Calamian Group of Islands in Palawan. From afar, it looks menacing because of the dark massive karst cliffs nestled at the center of the island. But don't be intimidated; as you approach it, you will be welcomed by the fine white sand and the clear blue waters.
How to Get There
Nearest Airport: Francisco B. Reyes Airport, also known as Busuanga Airport (Palawan)
By Air
Coming from Manila, this is the most convenient and fastest way to go to northern part of Palawan. It will take you around 1 hour to get to Busuanga Airport. Check your preferred airline company for the flight schedule and airfare.
Once in Busuanga Airport, ride a van going to Busuanga town proper or Coron town proper (P150). Travel time is 30-45 minutes.


Note: There are no taxis or tricycles at the airport; only vans shuttle guests from the airport to Coron town proper. These vans can drop you off at your hotel. You can rent the van for P1500 if you're a big group. Coron Town is the usual jumping-off point of tourists going to other parts of Calamian Islands because most of the accommodations are found here.


From Coron town proper, you can either join a group tour (Calauit Island Tour) or charter a private boat going to Black Island. You can also book the tour in Busuanga town.
By Sea
Going to Busuanga/Coron from Manila is now possible via overnight ferries; 2Go travels this route twice a week, Tuesdays and Fridays (P1200-2500, 15hrs).
From Coron town proper, you can either join a group tour (Calauit Island Tour) or charter a private boat going to Black Island. You can also book the tour in Busuanga town.
---
Entrance Fee and Other Charges
Since Black Island is usually part of Calauit Island Tour, all fees that this trip may incur are included in the package tour fee that you will be paying if you join a group tour. This is perfect for solo travelers or small groups.
Calauit Island Tour Rates: P2500 – P3000 (per person, ALL IN).
Note: Calauit Island Tour has two options – by land or by sea. To get to Black Island, you have to do it by sea. Check the itinerary first before booking.


If your group is big and you want to charter a private boat and be in control of your itinerary, you can book with Calamian Tourist Boat Association.

Standard Boat Rates: P9300 (2-4 pax); P10,400 (5-8 pax); P17,000 (9-15 pax)
Note: The rates above do not include entrance fees, guide fee, and food.
Entrance Fee: P200
Tour Guide Fee: P500
---
Don't Miss
Aside from wading in the waters, there's a nearby coral garden where you can snorkel and appreciate the colorful underwater scenery. In the middle of it is a shipwreck dating back to the Second World War.
Explore the caves; there are three that are open to the public.
---
Don't Forget
If you opt to charter a private boat, buy food or ingredients from the market first before starting the trip. You can ask the boatmen to cook the food for you.
Follow the rules at all times. Practice caution. Wear your life vest, especially if you are not a seasoned swimmer.
Bring enough money to pay for other incidentals such as food and drinks and entrance fee, especially if your group didn't join a group tour.
Charge your gadgets and/or bring battery packs.
Keep the place clean. Practice proper garbage disposal. Leave nothing but footprints.
---
If You Have More Time and Budget
Other places to explore are Pamalican Island, Lusong Coral Garden and Gun Boat, Calauit Safari, North Cay and South Cay.
Take other tours like Coron Island Tour, Coron Town Tour (which includes Mt Tapyas and Maquinit Hotsprings), and Culion Historical Tour.
Still craving for the "natural high" after Mt. Tapyas? Go try Mt. Dalara.
You might also be interested in Fireflies and Plankton Night Tour.
More detailed travel guide here: Coron and Busuanga Budget Travel Guide
---
Where to Stay
If you want to go off the beaten path and stay in a relatively quiet or less crowded area, Busuanga may appeal to you. Here are the suggested accommodations in Busuanga according to Agoda users, in no particular order.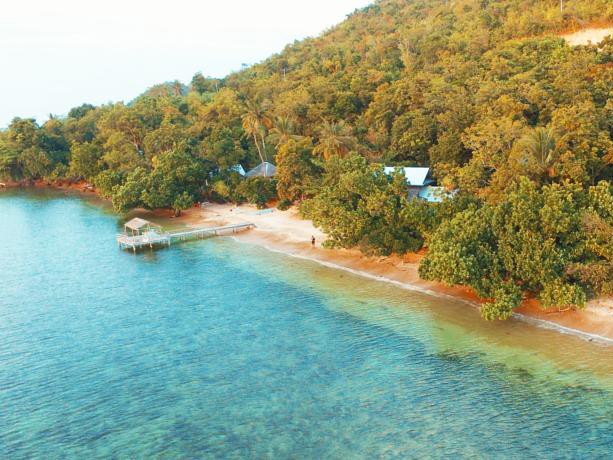 For more options, search here: Palawan Hotels
Reminders