2018 • 06 • 28
One of the most developed beaches in Batangas, Laiya in the municipality of San Juan is not surprisingly one of the most visited also because of its proximity to Manila. Its coast is lined with public and private resorts, offering tourists with more than enough choice of accommodations.
How to Get There
Nearest Airport: Ninoy Aquino International Airport, also known as Manila International Airport (Manila)
By Land
There are a lot of bus companies offering Batangas-bound routes. The stations are located in major parts of Metro Manila namely Taft/Buendia, Cubao, Kamuning, and Alabang.
ALPS bus company offers Manila-San Juan route. ALPS terminals can be found in EDSA, Cubao, and Alabang. The fare is around P180-190.
When you get to San Juan, you can either take a jeepney or tricycle going to Laiya or Hugom.


If you are willing to wait, you take the jeep for only P10 per person. But the waiting can last from 15 to 30 minutes (sometimes more). If you don't want to wait, take a tricycle going to Laiya, but you just need to spend more. A special trip can cost you P150-250.

Get off at your chosen resort.
Travel time from Manila to Laiya is around two to three hours.
---
Entrance Fee and Other Charges
Entrance Fee: It depends on where you choose to go and stay on the island. Some areas have no entrance fee.
Camping Fee: It depends on the resort. Some of them allow camping, some don't. Usual rate is around P100 – P150.
Cottage Rental Fee: Rates vary from one resort to another but usually range from P300 to P2500
---
Don't Miss
The resorts along the coastline features different activities for their guests — banana boats, jet skis, kayaks, etc.
You can also play volleyball or ultimate Frisbee with friends, family, or even fellow beachgoers.
You can even rent a boat to go offshore and snorkel in deeper waters.
---
Don't Forget
There are plenty of restaurants in the area, but you can also bring your own food to cut down your expenses. However, there are "carinderias" offering Batangas delicacies like bulalo, lomi, and "goto"; don't pass up a chance to try them.
Bring your own camping gear and equipment if you plan to pitch a tent or two.
Keep the place clean. Practice proper garbage disposal.
---
If You Have More Time and Budget
Batangas is also famous for its mountain peaks. If you are into hiking, Mt. Daguldul and Mt. Hugom are two coastal mountains in San Juan, Batangas. Some people hike first and then swim after. Others opt to stay overnight in one of the resorts in Laiya.
---
Where to Stay
Laiya offers accommodations ranging from budget-friendly to luxury, so you would have plenty of options. Here are some of the recommended resorts that you can find in Laiya, Batangas according to Agoda users, in no particular order.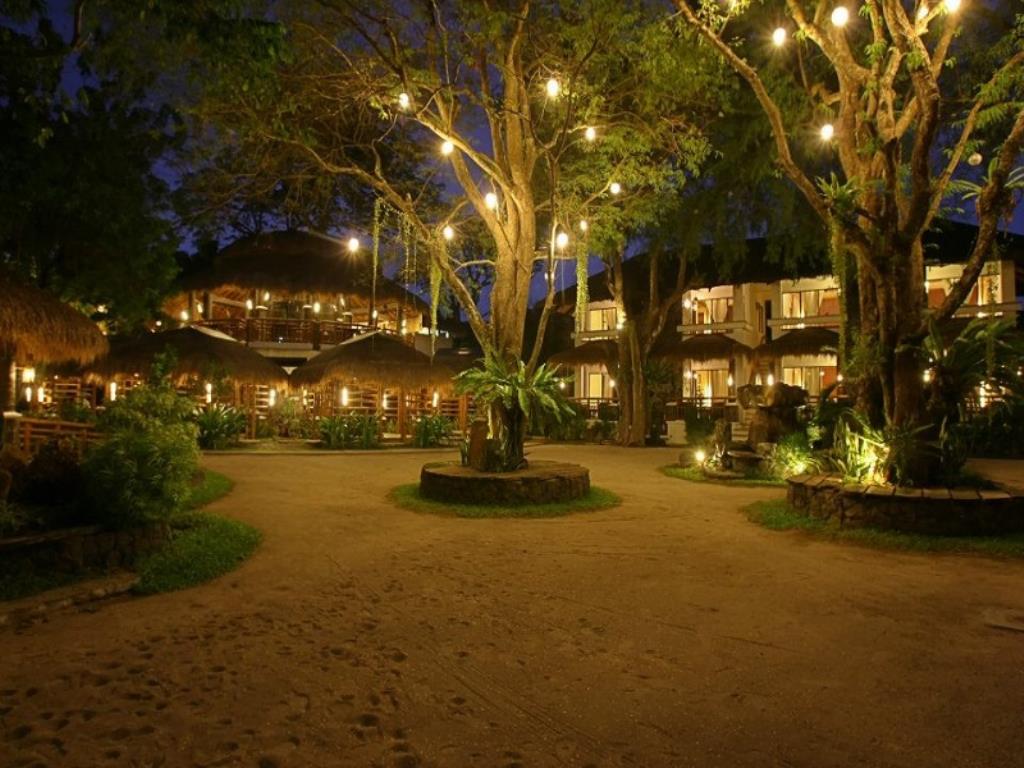 Reminders