Summer is here and you know what that means! School breaks, vacations, and at least one trip with your partner, friends, or family! While summer is the best time to enjoy the beach, it comes with a few disadvantages — the burning heat, and crowded destinations, and the higher peak season rates of everything there is in the world! But don't let them stop you from having a fantastic beach getaway this summer! It barely lasts three months; seize it while you still can by being prepared. Here are 10 items that will help you survive and even make the most out of the crazy, sunny season!
1. A reliable phone.
Long queues? Sure. Almost endless travel time? Bring it on. It's amazing how a small gadget like a cellphone can help pass the time just by allowing you to connect and communicate with your friends even when you're on the road. High-end phones like iPhone and Samsung Galaxy S are great distractions. With countless of applications to choose from, you will certainly find something delightful enough for you to kill time with.
Even regular phones can be a great help. Have you ever had a lengthy text conversation with someone and you didn't realize how many hours had passed? Time flies when you have a great company, whether actual or virtual. Of course, if you're traveling with someone, best to just talk if not sleep the ride away!
2.  A good book.
One edge that a book has over any gadget is its unlimited battery life because — hey, they don't need batteries! Like gadgets, books are great time warps. You read a page and before you know it, a lot of time has passed! Not only that, they can also be very educational and entertaining.
One thing that you should try doing on your trip is to devote at least one day just lazing on the beach. Touring can be exhausting and draining. Try to dedicate a day when all you need to do is walk by the beach and just feel the sand under your soles, or just sit under a tree and read a thoroughly enjoyable book.
3. A Hat
The wider the brim, the better. A hat says a lot of things about the wearer — fashionable, stylish, and concerned about his or her health. The humble hat is a great protection against the harmful rays of the sun. If you know you're going to be outside for a long time, don't leave your house or hotel room without it. They are effective protection for your skin and your eyes.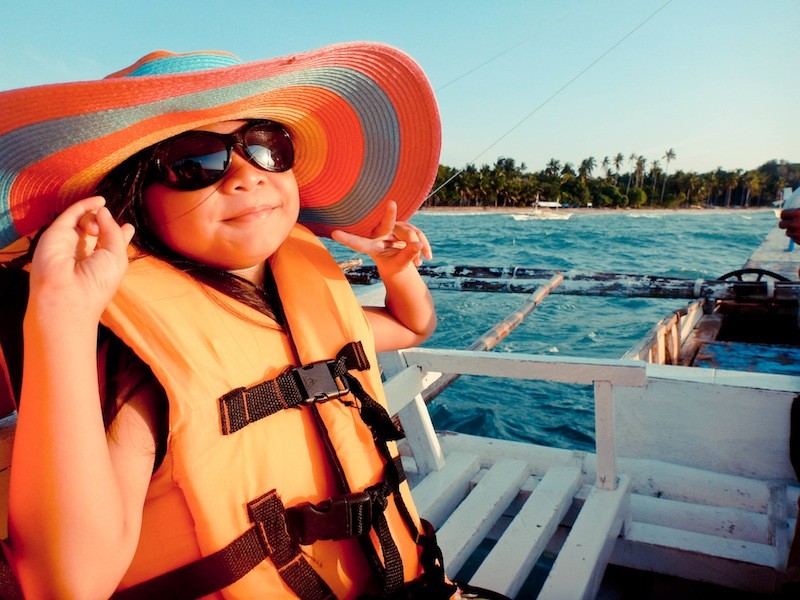 4. Sunglasses
Speaking or eyes, shield them from the harsh sun by wearing sunglasses. But not just sunglasses but a pair that has UV protection. (Using sunglasses without it does more harm to the eyes.) During your summer getaway, you'll be admiring a lot of sunsets, a lot of sunrises, and a lot things under the blinding sun. Having them on will allow you to appreciate more of what your eyes can see!
5. Sunscreen
One thing that you should never, ever forget is sunscreen. A sunscreen with at least 45 SPF is good in protecting the skin! The market is packed with so many types of sunscreen or sunblock and you just need to pick one that suits you best. Just make sure that you apply generous amount 20-30 minutes before you go out in the sun. And don't dip in the water immediately after application. Let your skin absorb it first.
By the way, if you have acne-prone skin, choose a sunscreen that is non-greasy and non-comedogenic to avoid pimples. Skin Within, Banana Boat,  Nivea, Proactiv are just some of the more popular brands!
You might also want to keep your lips moisturized with lip balm.
6. Skin Care Kit
You know what else can help prevent pimples? Proactiv Skin Care System. This revolutionary system comes in the form of 3 products.The Renewing Cleanser gets rid of the dirt and other elements that can cause pimples. The Revitalizing Toner cleans the skin even deeper. The Repairing Lotion has Benzoyl Peroxide that fights and eliminates persistent pimples. Some kits also come with a fourth product, a mask.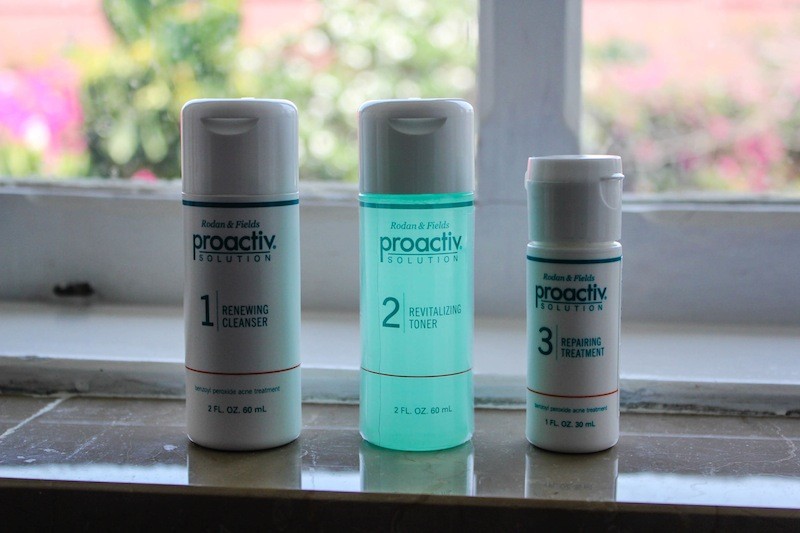 The point is, you should be more protective of your skin during summer. Choose a routine that works for you. If you have dry skin, clean and moisturize it regularly. If oily and pimply, you might want to try Proactiv. Even after summer, you should continue so you have a clearer, healthier skin the next time you go on a trip.
Proactiv is available on all Watsons and SM Department Stores. You may also visit //my.proactiv.com.ph to order. They also have a money back guarantee, which means if it doesn't work for you, you can have your payment back.
7. First Aid Kit
But the skin isn't the only part of your body that needs protecting. Take extra care when going on an adventure. Make sure you have a first-aid kit with you especially if you know you'll be in for a challenging tour like trekking, snorkeling, kayaking, or white water rafting! Accidents can happen any time and it pays to be prepared any time, too!
You should also have a small medicine pack that you should being with you every time you're on a trip. Have at least 4 tablets of paracetamol (for fever), mefenamic acid or ibuprofen (for pain), and loperamide (for loose bowel movement).
8. Tumbler or reusable bottle.
Be sure to have a bottle of water with you wherever you go to avoid dehydration and other ugly conditions. Buying a bottle of distilled water each time you need one isn't just impractical but wasteful, too. Imagine the number of plastic bottles that you use within just one trip! A tumbler or reusable bottle allows you to just refill. Not only do you help save the environment, you also save money.
9. Waterproof Bag
Waterproof bags can protect all your gadgets and other valuables from getting wet. You may have probably experienced riding a boat and being on the receiving end of a one-way splashing war with the waves. A waterproof bag, even a small pouch, can be a big help in keeping your things dry and functional.
10. Waterproof camera.
Don't be satisfied with taking pictures of beaches! If you can, take photos of what's under the surface when you're on a snorkeling site. Even when you're just planning to stay on the shore, you can be more confident if you know that you're camera is waterproof. This way, you don't just take away all the worries of ruining a gadget, you actually produce photos of corals and fishes that you can share with others!
These 10 are just some of the things you need to have to maximize your summer beach trip. Remember to always prioritize your health and protect yourself from harmful elements like too much sunlight. You can also dispel unnecessary anxiety brought about by risks of wasting time or getting your gadgets wet. Whatever you do and wherever you go, always have fun!
Reminders