The islands that form the Visayas are beautiful. The provinces have diverse marine ecosystems that can rival those in other countries. For those who don't have the budget or simply don't want to scuba dive, you can explore and discover these just by snorkeling. Some spots provide you with glimpses of clownfish, colorful corals and/or sea turtles. The aching muscles you get after swimming for hours to spot a turtle or swim with a school of fish are worth it. Here are some of the best places to snorkel in the Visayas region.
Balicasag Island, Bohol
The province of Bohol is a famous destination for both local and foreign tourists. It comes as no surprise because the island has both beautiful white-sand beaches and a vibrant underwater ecosystem. One of the places you'll visit on an island hopping escapade is Balicasag. It doesn't allow boats to dock at one particular part of the shore because of the corals in it. After landing on the island, you'll have to change to a smaller boat.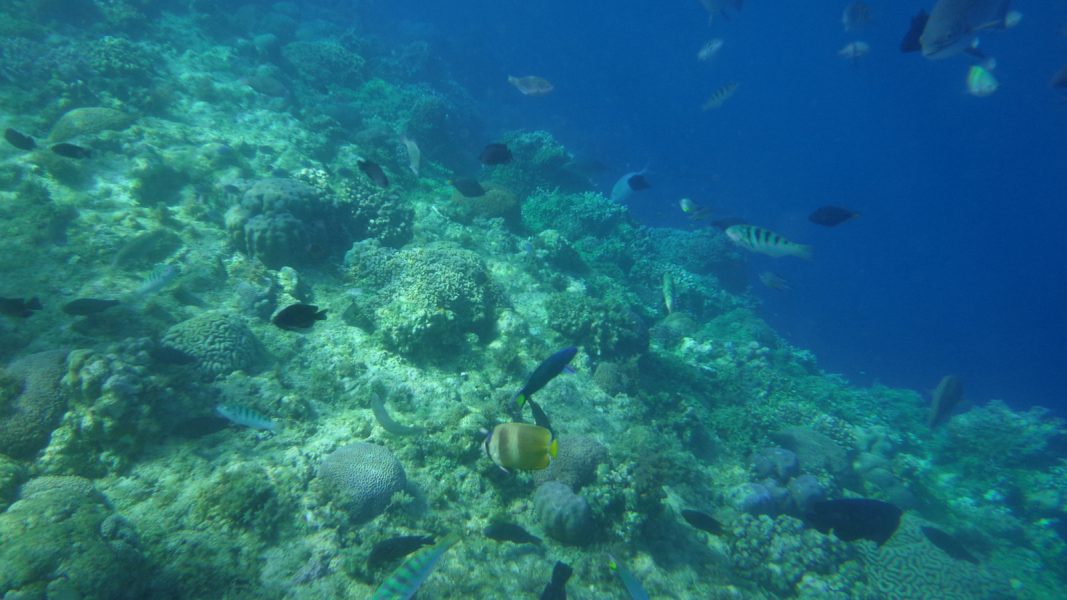 With snorkel and mask ready, dive into the clear waters and explore the world beneath its glass-like surface. You'll see a variety of shaped corals from round to table to brain-shaped, and in various colors in shades of yellow, blue, and other hues.
Related post: Balicasag Island Quick Guide
Where to Stay: Bohol Hotels and Resorts
---
Malapascua Island, Cebu
You have plenty of options when it comes to beaches and snorkeling spots in the province of Cebu. One of the places to put on top of your travel destinations' list is Malapascua. You can rent a boat to take you to the best spots to snorkel in; the boatman will know where to take you. Some of the places that your guide may take you during your trip include the coral garden, Los Bambos, and Guimbitayan. You'll see various corals in different colors and shapes, a shipwreck, and several fish species.
Where to Stay: Cebu Hotels and Resorts
---
Moalboal, Cebu
If you've heard of the sardine run or seen photos online, then you must already know about Pescador Island. As the cliché goes, seeing is believing; you'd have to see and experience thousands and thousands of sardines swimming about and forming what looks like a tornado underwater. Pictures don't do justice to the workings of nature. One of the beaches in Moalboal that provides you with relatively easy access to the sardine run is Panagsama Beach. If you have more time and a bigger budget, you can travel to Pescador Island to see more sardines and other types of fish, colorful corals, anemones, and even a friendly neighborhood turtle.
Where to Stay: Moalboal Hotels and Resorts
---
Apo Island, Negros Oriental
Apo Island is one of the treasures of the province; it has a bucolic setting, with swaying trees, a beautiful beachscape, and a spectacular underwater ecosystem. This destination takes time to get to as you'd have to take a bus or jeep to the port where boats are waiting for passengers going to Apo Island. However, the time you spend on the road and the sea is worth it because of the things you'll see and experience. Dumaguete is the usual base for the trip to Apo Island.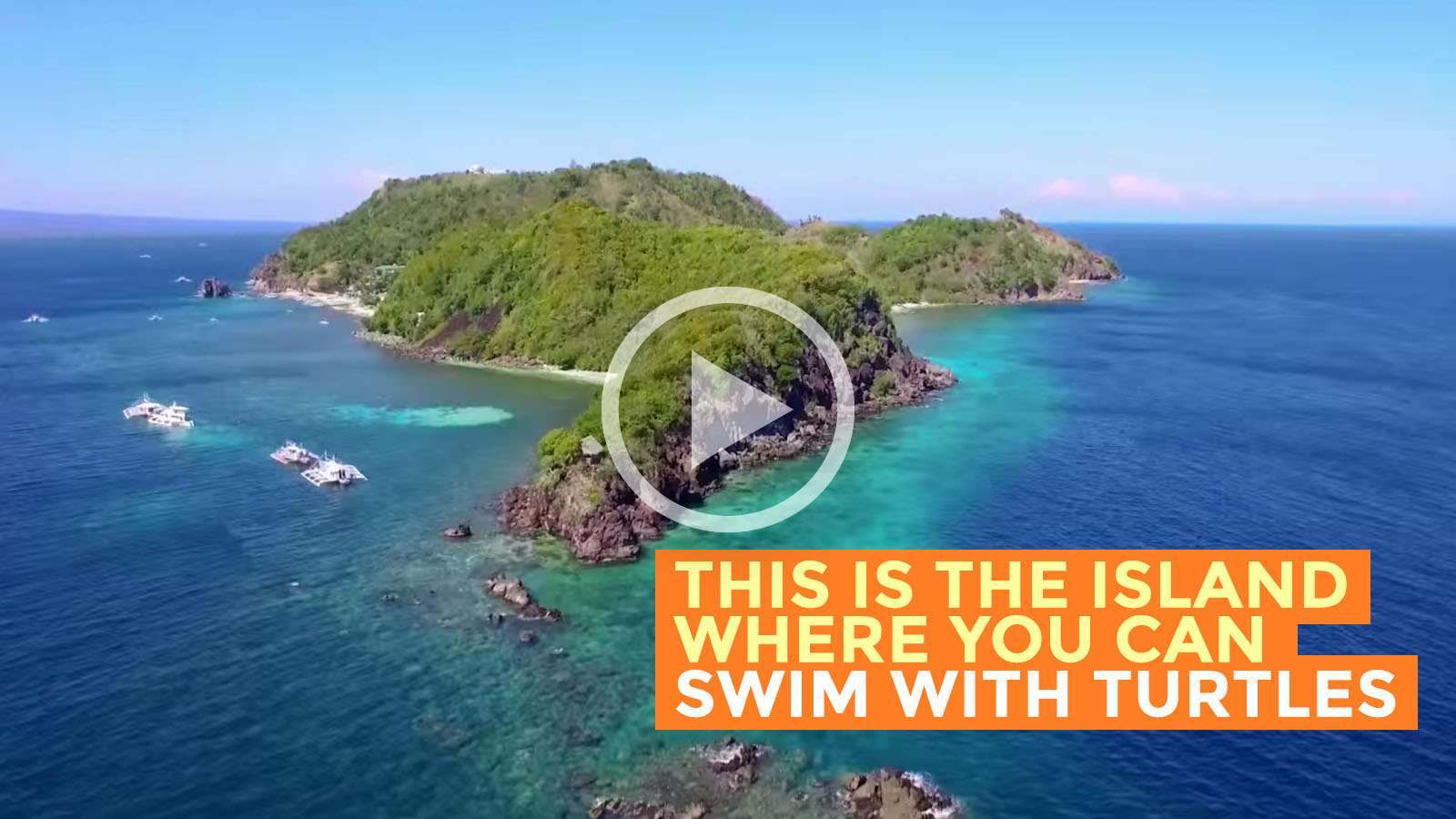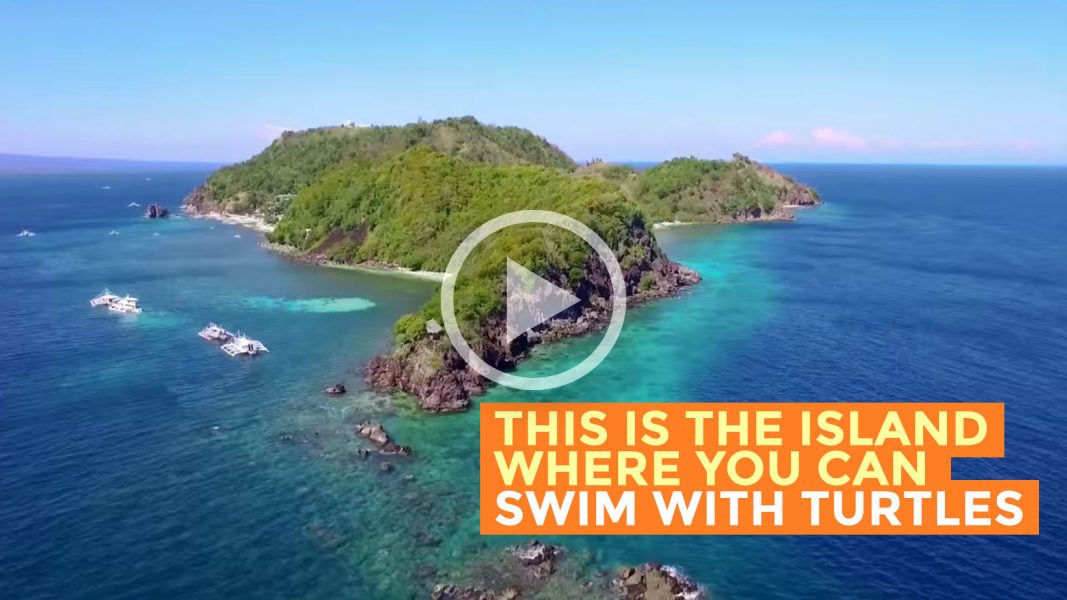 The colorful corals are surrounded by equally colorful fish of varying species, some of which include 'Nemo' (clownfish), triggerfish, unicorn fish, and others. The island is also the perfect place to see and even swim with sea turtles.
Where to Stay: Dumaguete Hotels and Resorts
---
Dauin, Negros Oriental
Negros Oriental may have earned a reputation as a premier beach destination because of its Maldives-like sandbar. The province also has snorkeling spots for those who want to do this activity during their trip. One of the places you can visit is Dauin's marine sanctuary. It is a short jeep or car ride from Dumaguete City, making it an ideal spot for those who don't have much time but want to see the province's underwater ecosystem.
The marine sanctuary's reefs are near the shore, but after a couple of meters, there is a steep descent. Even if you don't go very far, you'll get to see plenty of corals and different species of fish. You might catch a glimpse of parrotfish, clownfish, anemonefish, and many others.
Planning to stay in Dumaguete? Search here: Dumaguete Hotels and Resorts
---
Boracay
Boracay is probably the most recognizable island in the country; when you mention it even to foreigners, they'll think of a kilometer long white powdery sand beach and azure waters. There are plenty of things to do on the island, one of which is snorkeling.
The most recommended snorkeling spot in Boracay is Crocodile Island. The island, as its name implies, has a crocodile-like shape when you look at it from a distance. It distinguishes itself because of its beautiful and vibrant underwater ecosystem. Spend an hour or so snorkeling and discovering the island's fetching corals and different species of fish.
Where to Stay: Boracay Hotels and Resorts
---
Tubod Marine Sanctuary, Siquijor
Siquijor has many white sand beaches that are postcard-worthy; however, there is also beauty just beneath its mirror-like turquoise waters. The marine sanctuary in Tubod is a must-visit for those who want to snorkel and explore its underwater ecosystem. You can see table, brain, and flower-shaped corals in various hues of yellow, orange, and red. You'll also get to see starfish and all sorts of fish species while swimming around the area.
Where to Stay: Siquijor Hotels and Resorts
——
There are many other snorkel spots worth visiting while exploring the Visayas. The region is big and diverse that there are still places waiting to be discovered by intrepid travelers.
Reminders