More than anything, the island province of Cebu is popular for historical sites and churches, and pristine white beaches. But locals and tourists who have been to Cebu know that it is also a land of irresistible cuisine. Whether you're looking for a dish, a snack, or a potential pasalubong, you'll always find something delightful in the restaurants, the grocery stores, and the streets of Cebu.
We asked the fans of PhilippineBeaches.org which Cebu food products they recommend to tourists. Here's the result of the poll:
5. Otap
Eating otap without creating a mess is almost impossible. The darn pastry is just so flaky and sugary, it crumbles as soon as you lay a finger on it. And when you take a bite, it breaks into fragments as easily as your previous relationship. But unlike your ex, the taste is worth the mess.
Otap is very common and is a staple at pasalubong shops not just in Cebu but in many parts of the Visayas. Like most pastries, it is made from flour, sugar, and shortening. Although it is very hard and brittle on first touch, it easily melts inside the mouth, leaving sweet lingering traces as you reach for more. And the mess continues.
Three of the most well-known Otap brands are Shamrock, Conching's and Magic Melt.
4. Dried Mangoes
Guimaras may be most famous for its sweetest mangoes but Cebu takes the cake for its dried version. Although tropical, mangoes are popular all around the globe but its poor shelf life may have been what pushed people to dry it. Cebu has perfected the art of drying mangoes that it has become a major exporter. Unlike its fresh counterpart, dried mangoes are chewy and hard but they retain the sweetness and fruity flavor.
Popular brands include Philippine Brand, 7D, Guadalupe, and R&M.
3. Chorizo de Cebu
Sweet and fatty. (Nope, I'm not talking about myself but now that I think about it, it kinda applies, too. LOL.) I'm describing the red hot balls of sinful mini-sausages. Cebu's version of chorizo is incredibly popular for its sweetness, and as you already know, Pinoys just love anything with loads of sugar. Outside Cebu, chorizo is usually cooked in water in medium heat, but in many restaurants all over Cebu, it is grilled on skewers and served with rice.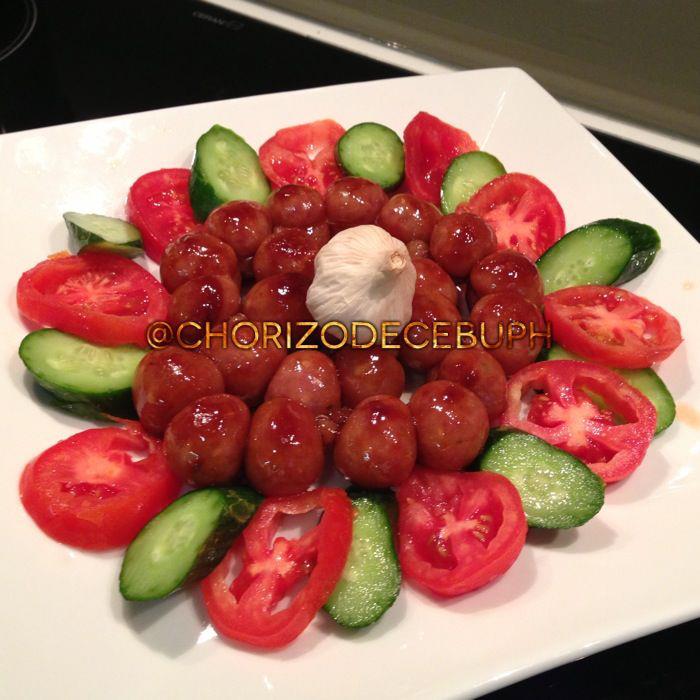 In case you missed this in the Queen City of the South, you'll be thrilled to know that it is now available in Metro Manila. A brand called Chorizo de Cebu sells quality-processed sausages prepared Cebu-style. It also comes in many flavors such as garlic pork, garlic chicken, chicken hamonado, and pork hamonado. To order, contact 0906 334 2404.
2. Danggit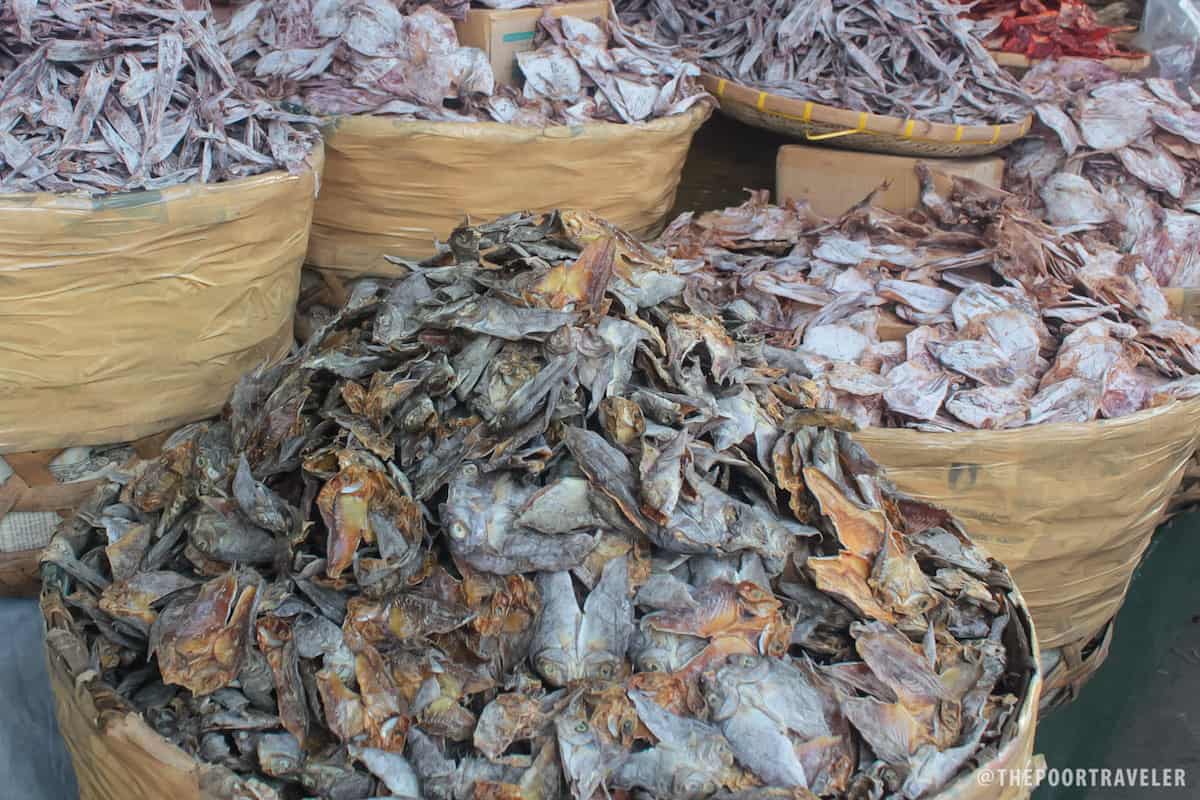 Just how popular dried danggit is in Cebu is very evident to the number of tourists that flock the Tabo-an market. Tabo-an houses dozens of stalls selling a wide variety of dried and salted fish, including danggit. A well-loved breakfast delight, dried danggit is served in many restaurants throughout the province. It is best gorged on when it's fresh from the pan, where it is fried to its crispiest. Don't forget the spiced vinegar!
1. Lechon Cebu
While roasted pig is enjoyed in many parts of the country, Cebu is widely regarded as the home of the tastiest. No need for additional sauce because the meat is already treated with spices. It is usually chopped and sold per kilo at many lechon houses and their outlets in the streets and at the airport. Some crowd favorites are Zubuchon, Cnt, Chona's, and Ayer Lechon.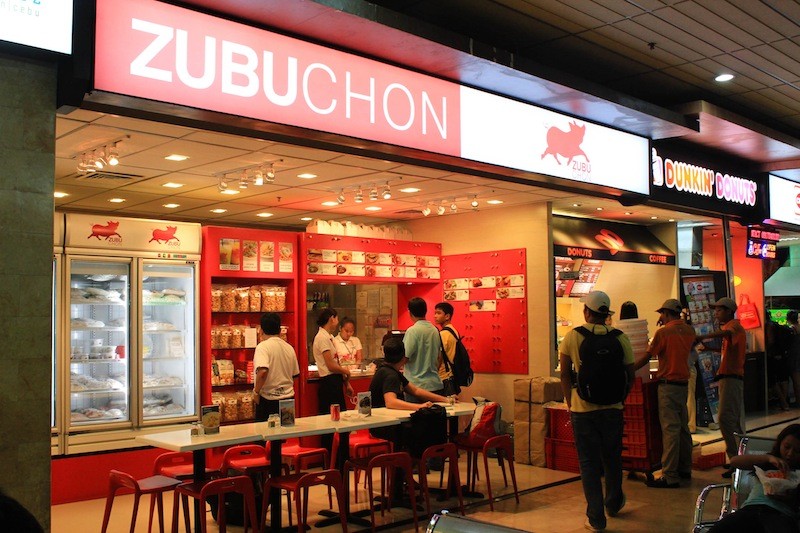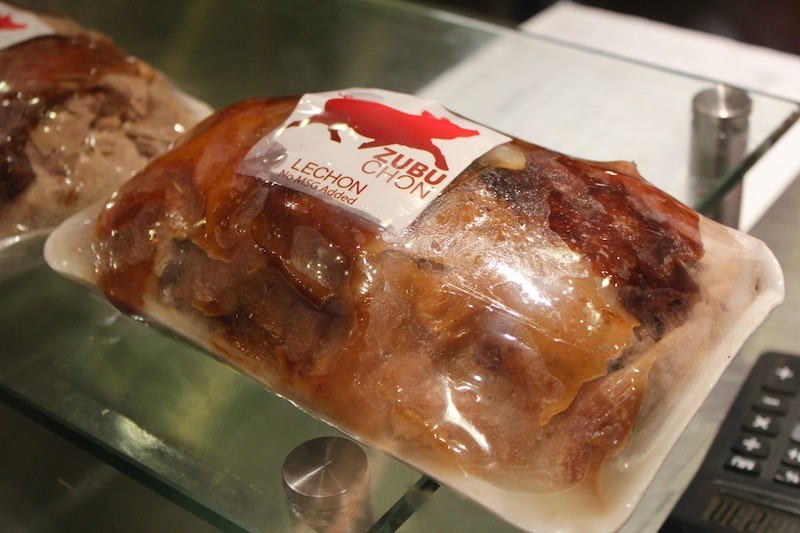 That's it! Other must try chows that did not make it to the top five are Balamban liempo, chicharon, and rosquillos. Have you tried all of the choices on the list above?
Tempted to visit Cebu? Tiger Philippines (SEAIR) flies to Cebu three times a day. Visit www.tigerairways.com to book now.
Reminders