Tourism transforms towns and cities, and that's exactly what it did to Coron. What used to be a sleepy, laidback town has boomed to become a major tourist destination in Palawan. Smack at the heart of the Calamian Group of Islands, Coron is the jump off point to many neighboring destinations — Culion, Busuanga, Linacapan, and even El Nido (if you can take the long hours on the boat) — that are blessed with exquisite white beaches, brackish lakes and lagoons, and vibrant diving spots.
If you already have plane tickets and you're wondering about the activities that await you in the tropical paradise that is Coron, here are some of our suggestions. Otherwise, we hope this list will do the convincing.
1. Brave the 700 steps to the top of Mt. Tapyas.
It is the second tallest peak in Coron and is a popular first stop because of its accessibility. Mt. Tapyas may be reached on foot from the city center. At 210 meters, it is a dominant natural structure, towering over the town. It's an easy climb; a concrete staircase leads to the summit. There are plenty of covered "rest stops" along the way so if you have the time, it doesn't have to be that difficult. If you could, go in the late afternoon and catch the most breathtaking view of the islands during sunset.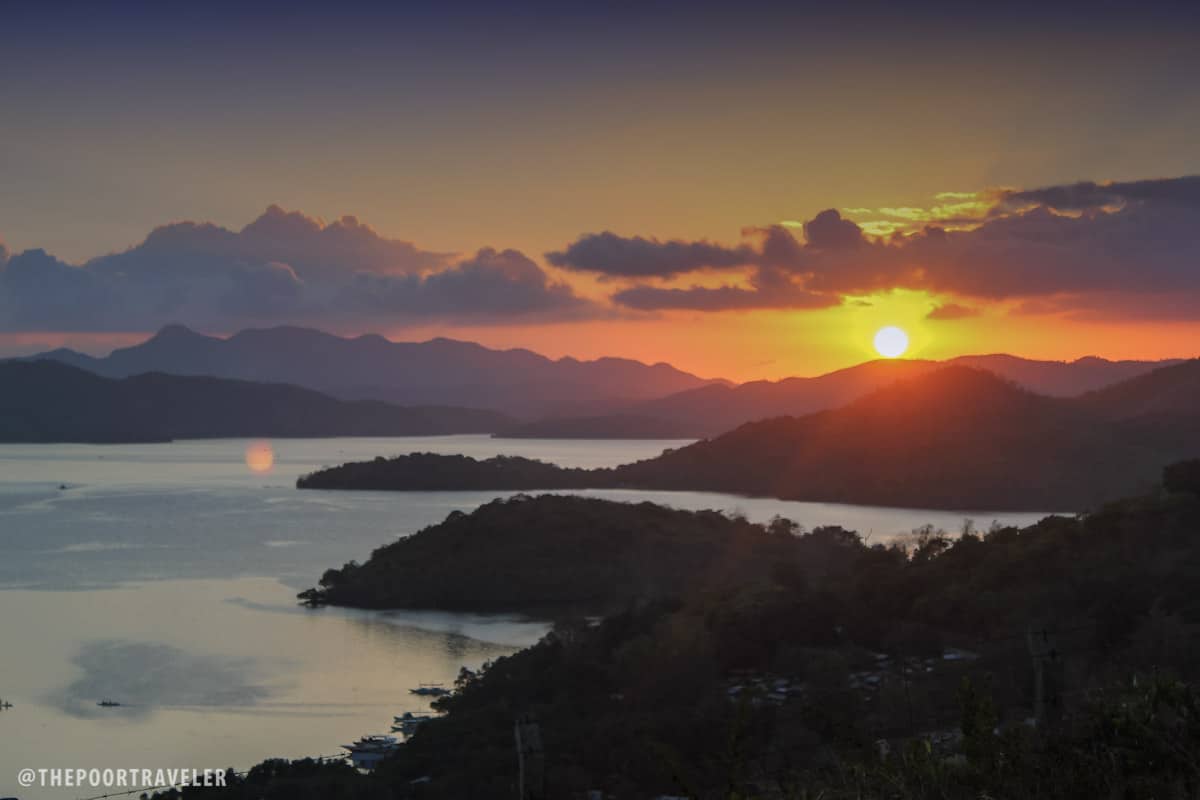 More information about Mt. Tapyas.
2. Watch the sunset at Lualhati Park.
If you have the will to see the sun retire for the day but doesn't have the stamina to endure the 700 steps of Mt. Tapyas, make your way to Lualhati Park for a more down-to-earth sunset experience. If you're planning on chartering a boat for any island trips, there's a big chance that you will find yourself here, anyway. Wanting to get some adrenaline to work? You'll find a zipline facility along the baywalk but this might underwhelm those who have tried more exhilarating lines in other parts of the country.
3. Explore Coron Island and its lakes and lagoons.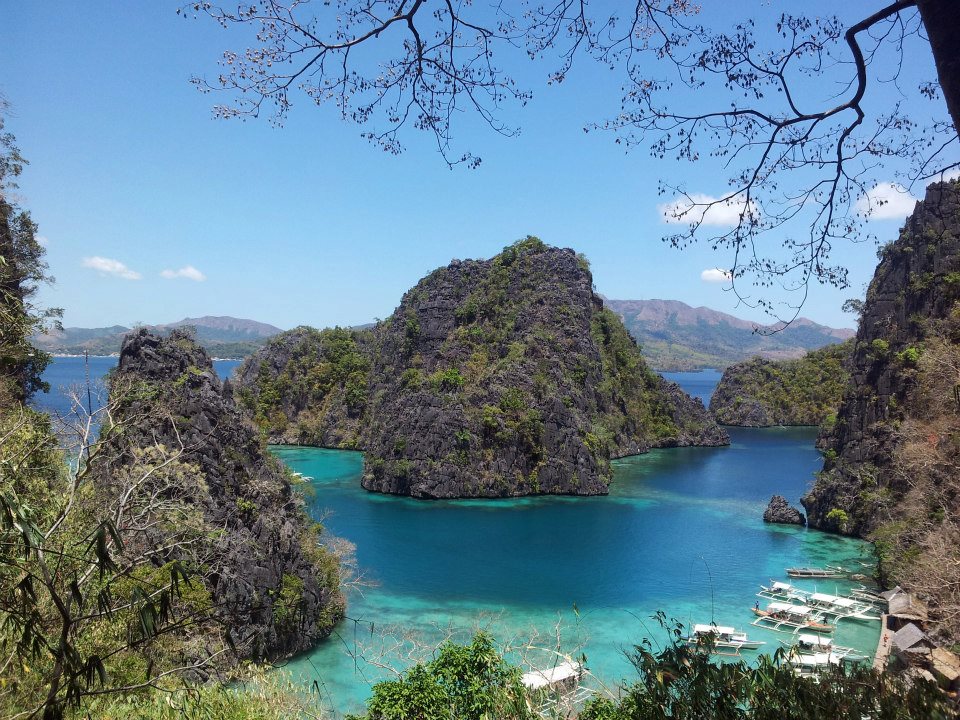 Probably the most popular tour in this part of Palawan, Coron Island Tour will take you on a hop from one lake to another. Coron Island's jagged coast harbors lagoons that are friendlier to swimmers. Further inland, accessible by trekking are eight lakes but only two of them are open to the public. Barracuda Lake sounds intimidating, or even frightening to some, but it reveals a fascinating surprise when you put your mask on. The cliffs that dive into its depth appear oddly intriguing, as if it hides a secret world. It just has a fantasy film feel to it. Kayangan Lake, said to be one of the cleanest in the country, has become the flagship destination of Coron, thanks to its crystal clear water, cradled in between karst cliffs.
And oh, if you're a diver, go down and visit Cathedral Cave and the Barracuda Lake Cave, just two of the caverns under the island.
4. Spend a day or two in Culion.
Just an hour away by boat, the island of Culion looks like an ordinary town but its history of struggle will prove that it is anything but. For over a century, the town became a leper colony, which at one time was the biggest and most organized in the world. But since the development of the multi-drug therapy, a new era has finally dawned on this sanctuary. Coron tourism has been overflowing into its neighbors and Culion catches some of it, treating visitors to a walk back in time. The buildings and other facilities of the former leprosarium remain standing, open to curious minds. Don't leave the island without a visit to Culion Museum and Archives for a greater understanding of the illness and the struggles of the patients, and the Aguila Viewpoint for a breathtaking view of the town and its nearby islets.
For more info, read my Culion Travel Guide.
5. Visit the African Safari in Calauit.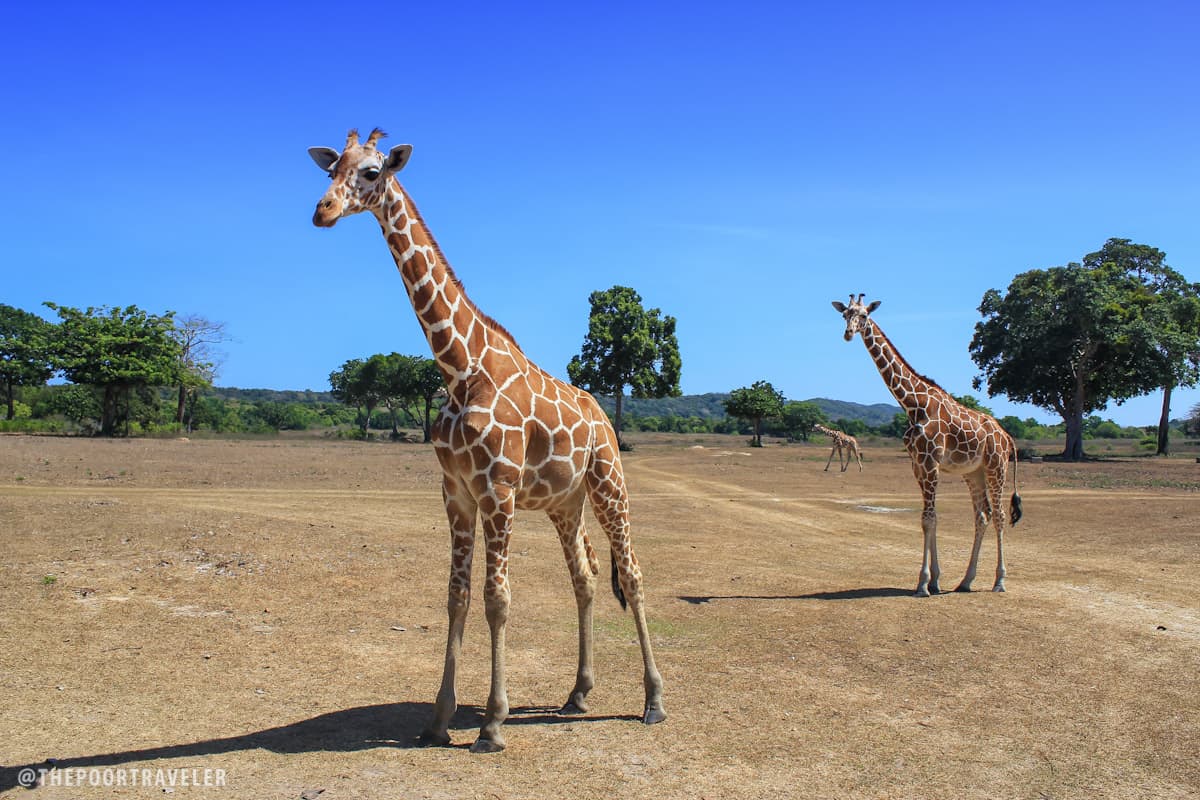 Tucked in the other side of Busuanga Island, the Calauit Wildlife Safari offers a piece of Africa to tourists. Yes, it's a long shot but it's the closest some of us can get to a real African safari. Marcos had the park set up through a presidential decree to shelter zebras, giraffes, and six species of antelopes that were all imported from Kenya. The residents were relocated and the bamboo forests cleared to accommodate the animals. You will also find a thousand Calamian deer, an endangered species endemic to Palawan that has thrived in the island.
More about Calauit Island
6. Snorkel around coral gardens.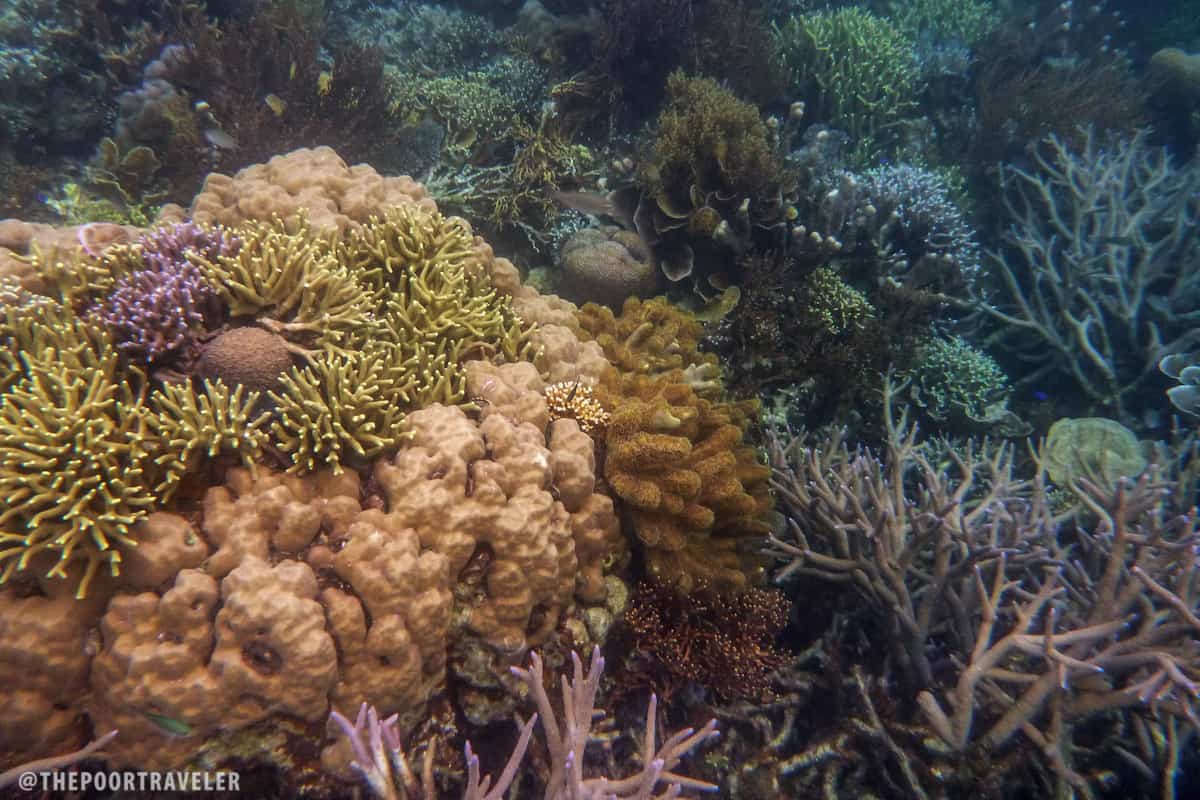 The waters surrounding Coron and Busuanga are patched with coral gardens, which boast a multitude of corals and other marine lifeforms. You don't need to be a diver to enjoy exploring one. All you need is a mask and you'll be easily drawn to the rich and colorful underwater world as soon as you dip your face in the water. Some of these coral gardens can be found in Lusong, Atuayan, and Decalve Marine Park. The most famous is the Siete Pecados Reef, covered by a variety of corals from staghorn to gorgonia fans. On a lucky day, you will also spot a Napoleon Wrasse and other rare species!
A tour usually makes a stop to one of these but you might still want to ask your travel agency first to be sure.
7. Get all warm and fuzzy at Maquinit Hot Springs.
There are only a few saltwater hot springs in the world and — yes, you guessed it — one of them is in Coron. Set in the middle of a mangrove forest, Maquinit Hot Springs provides a therapeutic time at 38-40C. The source is said to be an underground volcano that heats up the saltwater that is now gathered in a giant tub. The floor of the pool is pebbly and rough, adding a more natural touch to the relaxing experience. It's around 25 minutes away from the city center, accessible by trike.
8. Go wreck-diving in Sangat and Lusong!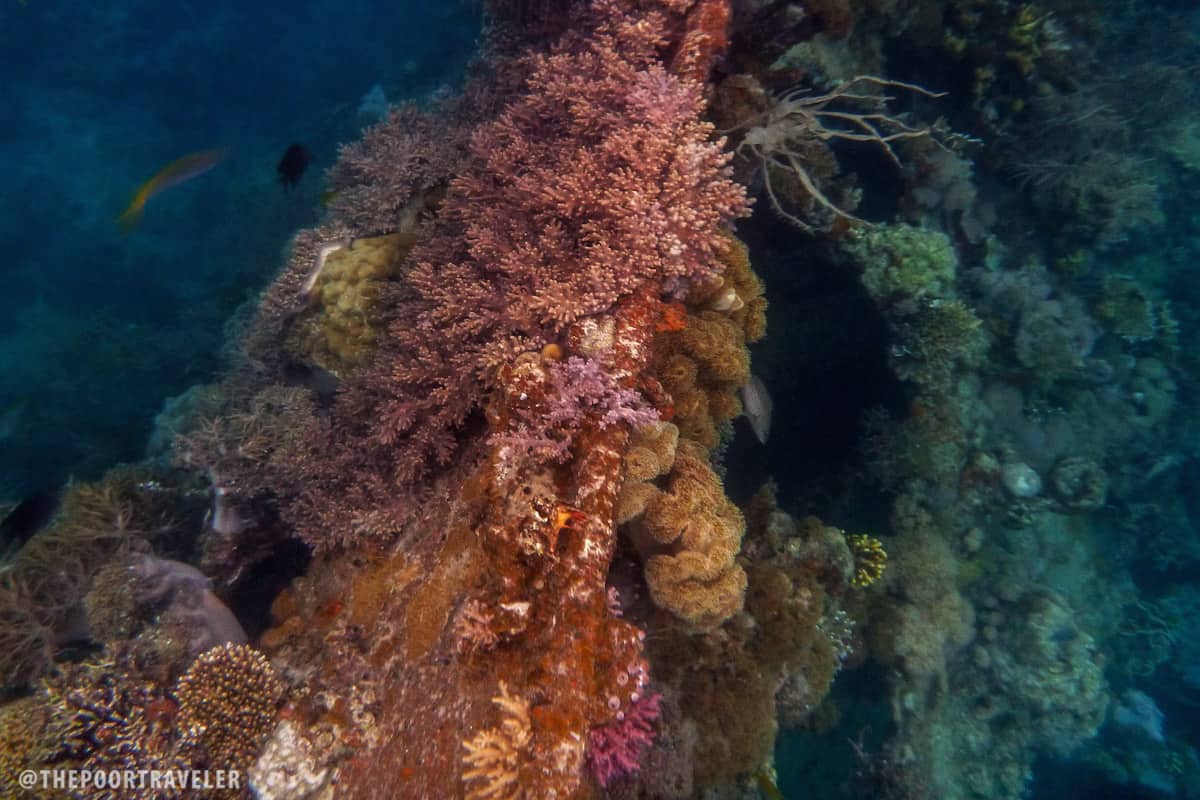 Coron is becoming increasingly popular as a wreck-diving destination. Beneath the surface, Coron Bay hides a number of ships, submarine chasers, and gunboats that sank during World War II. These shipwrecks are well scattered around the area, each offering a different diving experience. The most well-known is the Japanese supply fleet that submerged in September 1944. The fleet includes Iraku, Okikawa Maru, and Akitsushima, Lusong Gunboat, and the Olympia Maru.
9. Laze on white sand beaches!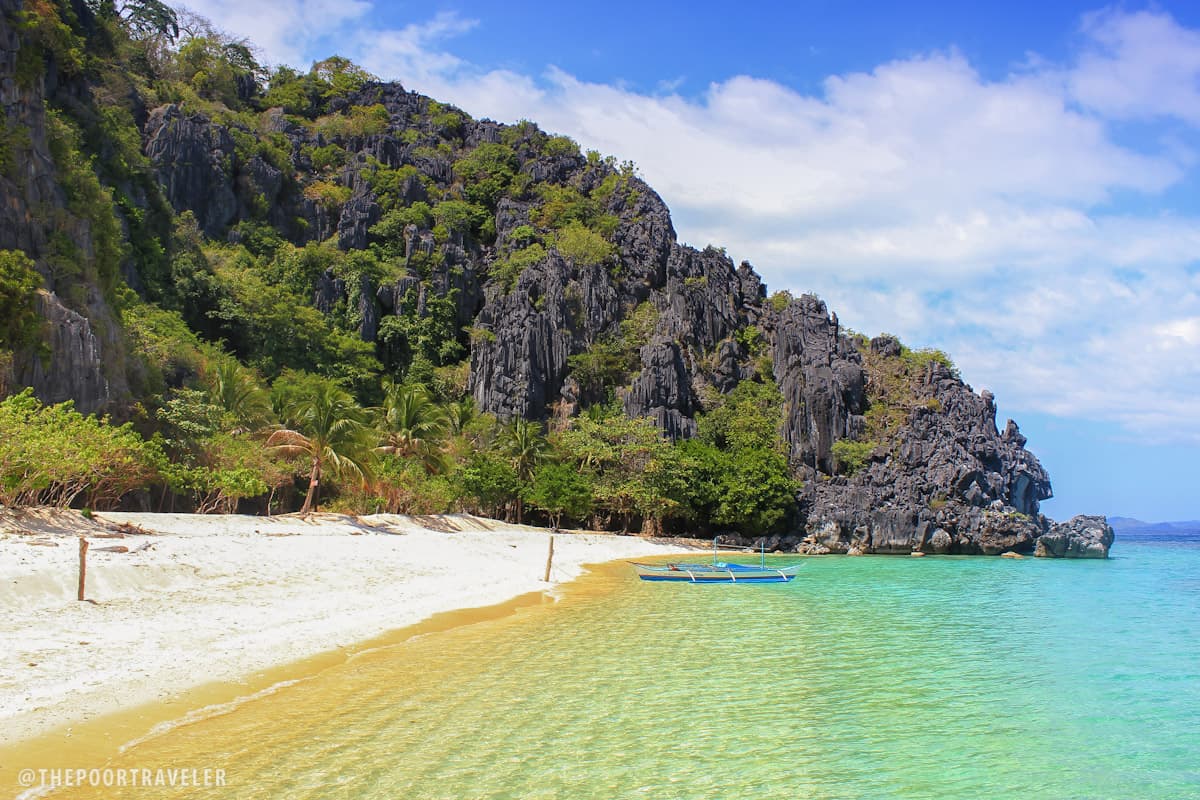 While wreck dive sites and hidden lakes are what most people visit Coron for, a tropical destination is never great without sparkling white beaches — and Coron has plenty of them! Usual picks include Banol, Atuayan, Malcapuya, and Banana (the beach, not the fruit, but some bananas won't be such a bad idea during the trip). If you're visiting Calauit, you can ask your boatman to make a stop at the glorious Black Island (aka Malajon Island, my personal favorite), North Cay, South Cay, and Pamalican Island  (not the luxury resort).
10. Meet some mermaids.
Well, not really mermaids but just as attractive — dugongs! If Bohol is famous for dolphins and Donsol for whale sharks, Coron has the gentle and lovable dugong for that exciting and enlightening wildlife encounter. The dugong (sea cow) is on the International Union for Conservation of Nature's list of species that are vulnerable to extinction but they remain thriving in Coron, one of the few places where you can watch and observe them in the wild. You may contact the Dugong Dive Center at Club Paradise ([email protected]).
If you have more time, you can even take a boat to the islands of Linacapan and the municipality of El Nido in the northern tip of mainland Palawan. If you don't, no need to worry because the towns of Coron, Busuanga, and Culion will keep you busy with a wide range of activities you will surely have a hard time choosing from. And, trust me, that's a very good problem to have.
Reminders