2013 • 06 • 25
There are many questions that travel bloggers can answer easily. How to get there. Where to stay. What to do in a certain destination. But if you want them to stop dead in their tracks and give them a hard time, ask them what their favorite place is.
And that's exactly what we did. We asked them what they thought was the best beach in the Philippines. While some were able to blurt out their choice in an instant, many had reactions that were quite amusing. That's a tough one. Do I really have to pick? Just one? Does it really have to be just one? And who could blame them? With 7,107 islands, the Philippines has more than its share of spectacular beaches! And choosing just one is not an easy task at all. There are a lot of things to consider: the sand, the landscape, their personal experiences. Still, after a long time of bugging, pushing, and — sometimes — blackmailing begging, they were able to give an answer.
Here's a list of 30 best beaches in the Philippines as chosen by some of your favorite Pinoy travel bloggers. (Note that this is just Part 1. And this is in no particular order.)
---
---
1. Calaguas, Camarines Norte
Location: Specifically Tinaga Island in Vinzons, Camarines Norte
Blogger: Angel Juarez of Lakwatsero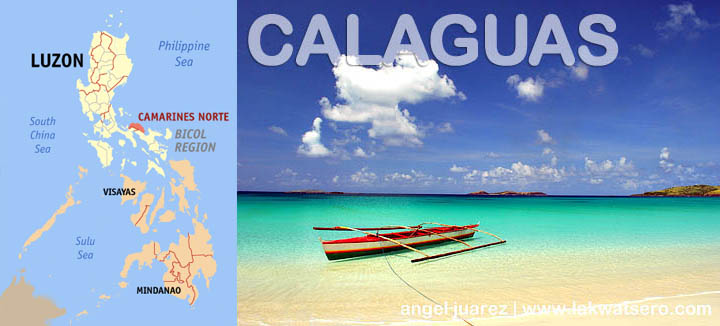 Freckling the waters off the coast of Vinzons, Camarines Norte, the Calaguas group of islands hide pretty little secrets. In recent years, however, they are discovered by more and more beach chasers, who easily fall in love with the place. Angel Juarez (aka Lakwatsero) is one of them. His absolute favorite? Mahabang Buhangin in Tinaga Island, the biggest in the group.
"Mahabang Buhangin is a picture perfect paradise with its long stretch of fine white sand dotted with volcanic rocks on its both ends," Juarez describes his pick. "The place is the most frequented camping and swimming site by tourists."
Check out this post for more about this: Calaguas Islands Travel Guide
2. Nacpan-Calitang Twin Beach, El Nido, Palawan
Location: El Nido, Palawan
Blogger: Byron Datinguinoo of Peculiar Hours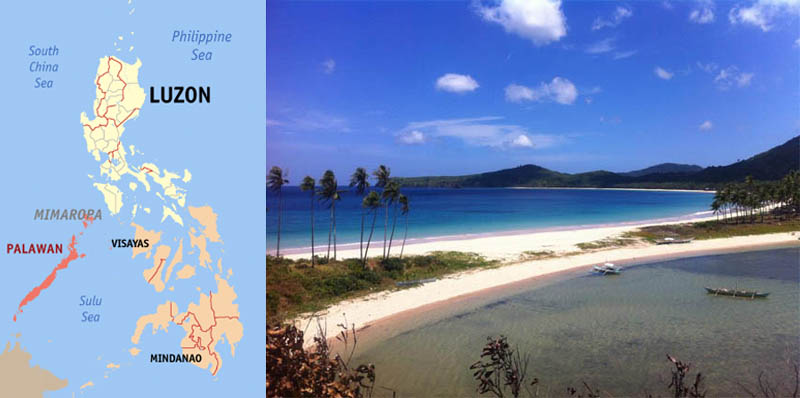 Byron has an equally pristine choice — Nacpan-Calitang Beach. Just when you think El Nido is done blowing your mind with its hidden lagoons and secret beaches, you get beach-slapped with two long strips of white sand. Nacpan and Calitang Beaches are two separate beauties that find each other and meet by a hill.
More photos here: Nacpan Beach.
3. Port Barton, Palawan
Location: San Vicente, Palawan
Blogger: Edgar Alan Zeta Yap of The EAZY Traveler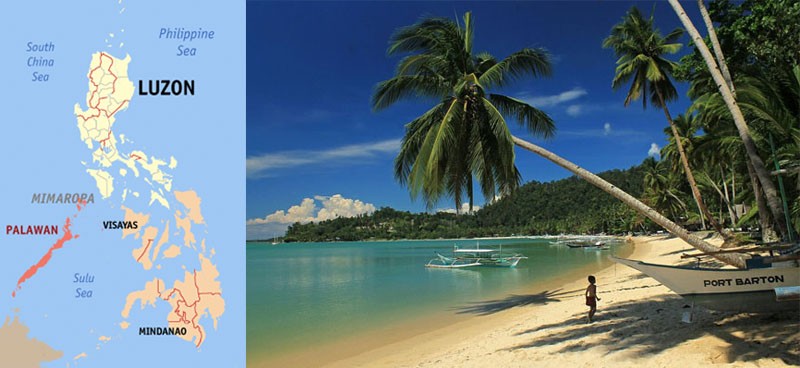 Although not as famous as neighbors El Nido and Puerto Princesa, San Vicente is nothing short of stellar. This relatively low profile is what makes this peaceful town appealing to some travelers. Its forests are undisturbed and shores almost untouched. It is perhaps the reason Port Barton, one of its 10 barangays, is the top choice by Edgar Alan.
"Supple sands hugged by jungle-clad mountains, turquoise waters and lovely coral gardens where turtles and reef fish cruise, framed by sapphire skies and honey-colored sunsets," recalls EAZY. "An idyllic beach retreat could not get any better than this!"
Read more about his adventure here: Port Barton.
4. Bantayan Island, Cebu
Location: Cebu
Blogger: Brenna Bustamante of the Philippine Travelogue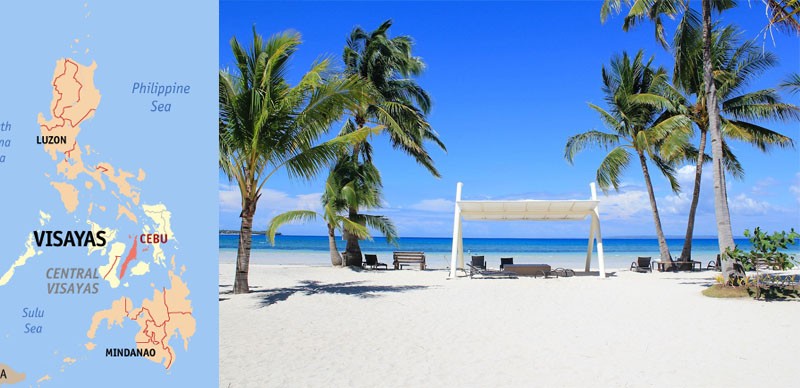 The blade-shaped province of Cebu is rich in historical sites and grand churches but it is also teeming with natural resources. Its coasts and outlying islands cradle pockets of white sand. Bantayan Island, off its northern tip, is dumped with some of the finest! Brenna puts this tropical paradise on the top of her list.
Less crowded and less busy than the other famous island destinations in the country, Bantayan Island is perfect for those who chase beaches for a time of relaxation and reflection.
5. Anguib Beach, Cagayan
Location: Sta. Ana, Cagayan
Blogger: Robbie Bautista of The Travelling Dork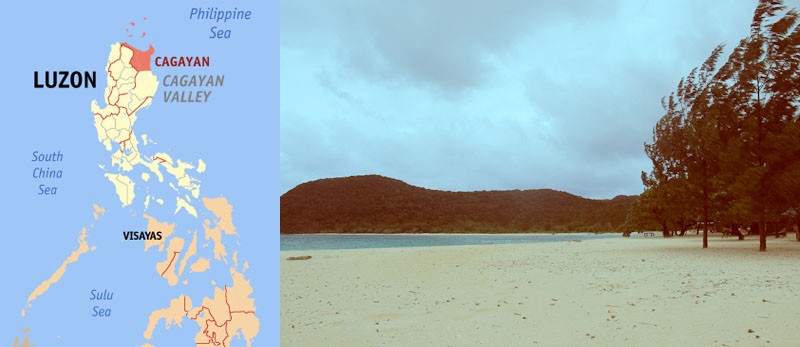 "Forget Boracay, dear beach bummers," Robbie opens his piece about Anguib Beach. "If you are after pristine turquoise waters and powdery white sand with the total seclusion that the former doesn't have, then you can find the same paradise in the northernmost tip of mainland Luzon."
It looks like rough roads lead to the best beaches. Anguib Beach may be in Luzon but it is on the far end of it, around 12 hours away if you're taking the bus from Manila. But Anguib's remoteness is what makes it extra special. The usual delights are there: fine sand and clear water but its real charm is its very quiet atmosphere and the feeling that you own every bit of it.
6. Bolobadiangan Island, Iloilo
Location: Concepcion, Iloilo
Blogger: Ron Cruz of FlipTravels.com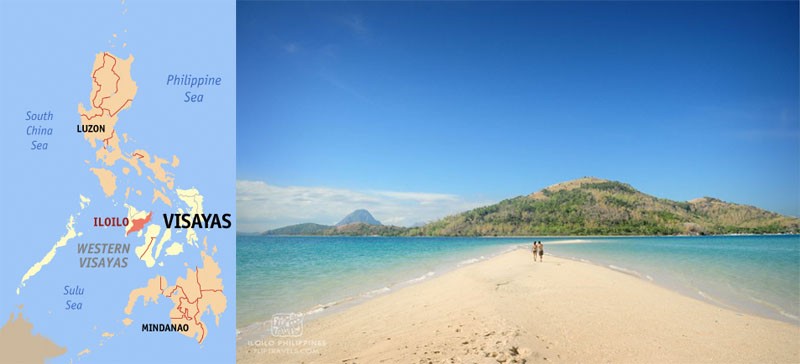 Like with Anguib, it looks like seclusion is what also made Ron fall in love with Bolobadiangan Island. This off-the-beaten-track destination in Concepcion, Iloilo makes an ideal setting for Survivor make-believe. "The sand is not as fine as boracay, sunset is not as majestic as Manila Bay," Ron explains, "but the rustic feel, the isolation and the solemnity of the setting made the trip so intimate."
Hmmm… Intimate! Now you're paying attention. "We rented the whole sandbar, prepared meals by ourselves, and slept on a hammock," he adds. Not what you're thinking, apparently.
Read more about this unforgettable island escapade at: FlipTravels.com.
7. Naked Island, Surigao del Sur
Location: Britania Group of Islands, Surigao del Sur
Blogger: Harry Balais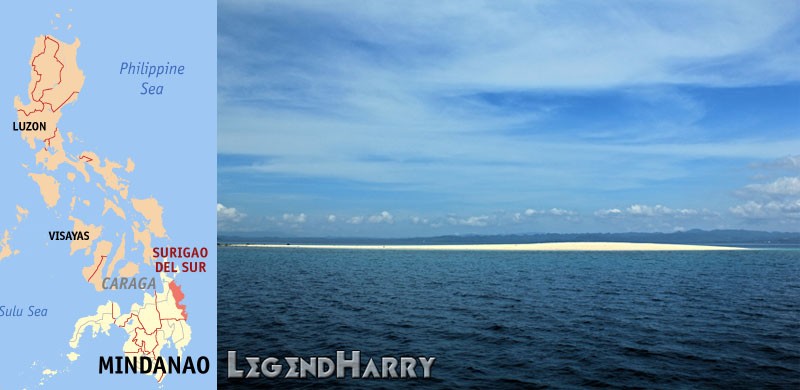 Speaking of intimacy. Time to get naked. "In the vastness of the Pacific Ocean off the coast of Lianga Bay in Surigao del Sur is an island incomparable to its neighbors in Britania Group," Harry Balais writes about this nude stunner. "Naked Island is made up of a long white sand bar that completely gets lost in the horizon during neap high tide."
Learn more about Naked Island or view more photos at: HarryBalais.com.
8.  Buluan Island, Zamboanga Sibugay
Location: Ipil, Zamboanga Sibugay
Blogger: Estan Cabigas of Langyaw.com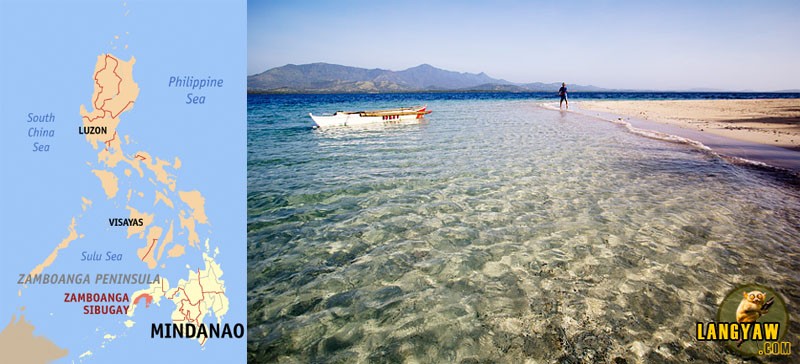 "Buluan Island, a gem of a piece of land off Barangay Buluan in Zamboanga Sibugay's municipal capital of Ipil is beautiful. And that is even an understatement." That's what Estan has to say about this well-kept secret. "The island is tear drop shaped as seen from above with a tadpole like profile. The apex fringed with a white sandy beach and gradually rising up to the top of the hill. On a beautiful morning, its ghost like when seen from Ipil's port, about 20 minutes by speedboat."
Curious? Here's more information: Buluan Beach.
9.  Subic Beach, Sorsogon
Location: Matnog, Sorsogon
Blogger: Owen Ballesteros of Two2Travel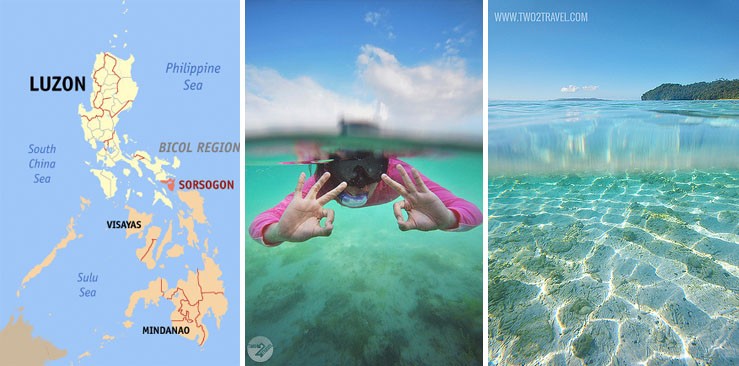 Of the kilometers of shorelines he has seen, Owen is quite convinced that Subic Beach is his top pick. Fringing an edge of Calintaan Island in Matnog, Sorsogon, Subic Beach looks like your ordinary PH beach at first glance. "White coral sand, swaying palms, and clear waters. It's so beautiful I could feel the cliches against my bare feet as I walked the length of the beach half-looking for algae or any of that shiz that usually turns off beach-goers. None."
But that's not all. Two2Travel documented their overnight stay at: Subic Beach, Sorsogon
10. Diniwid Beach, Boracay, Aklan
Location: Boracay Island, Malay, Aklan
Blogger: Nikka Corsino of Two2Travel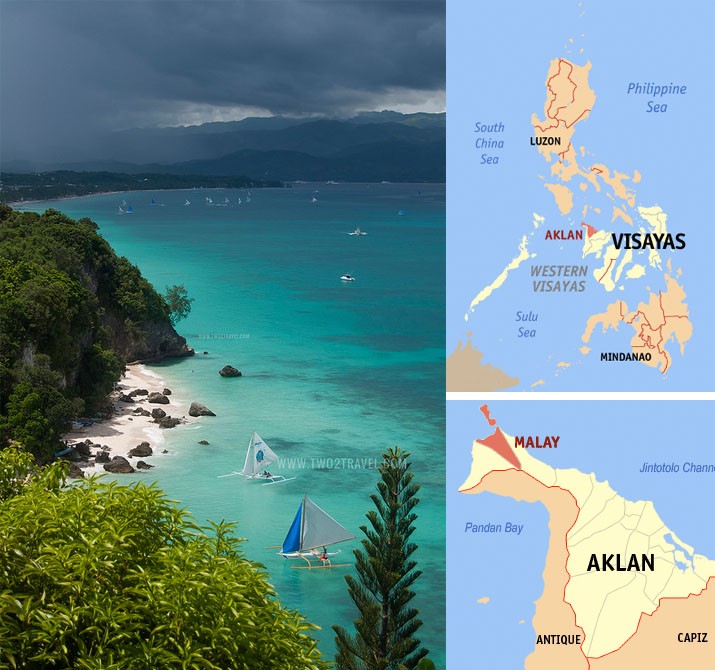 And you thought this list would end without a mention of Boracay. Not gonna happen.
Boracay is often dubbed the best beach in the Philippines, and in Asia according to the latest TripAdvisor survey. While many are complaining about the island being too commercialized, Boracay still has a few less chaotic nooks. Diniwid Beach is one of them.
Nikka Corsino has been living here for a month now. "It is the the longest we've had to stay in any single beach destination," she shares. "I love its turquoise waters, jagged rock formations, and overall quiet. It is, for me, the best place to see the sunset in Boracay."
Check out their original post about: Diniwid Beach!
This is just the first batch. Which of the beaches above have you graced with your presence? What other coves and shores will make it to the next wave of our list of the 30 most beautiful beaches in the Philippines? Make sure you speak your mind in the comments below!
All maps: © Mike Gonzalez, 2005
---
Reminders