2013 • 08 • 11
We asked some of your favorite travel bloggers: What is the best beach in the Philippines?
It's a difficult question, to say the least. After all, the Philippines is made up of over 7000 islands, fringed by miles of shoreline. Picking just one out of countless coves and beaches is no easy business. Besides, how do you judge a beach? The fineness of the sand? The clarity of the water? The richness of its wildlife? The grandeur of the landscape? In the end, we told them: pick the one that allowed the best, most unforgettable experience. And here are their answers.
Note: This is Part 2 of 3. If you missed the first batch, you will find it here. Also, this is in no particular order.
11. Biri Island, Northern Samar
Location: Biri, Northern Samar
Blogger: Yoshke Dimen of The Poor Traveler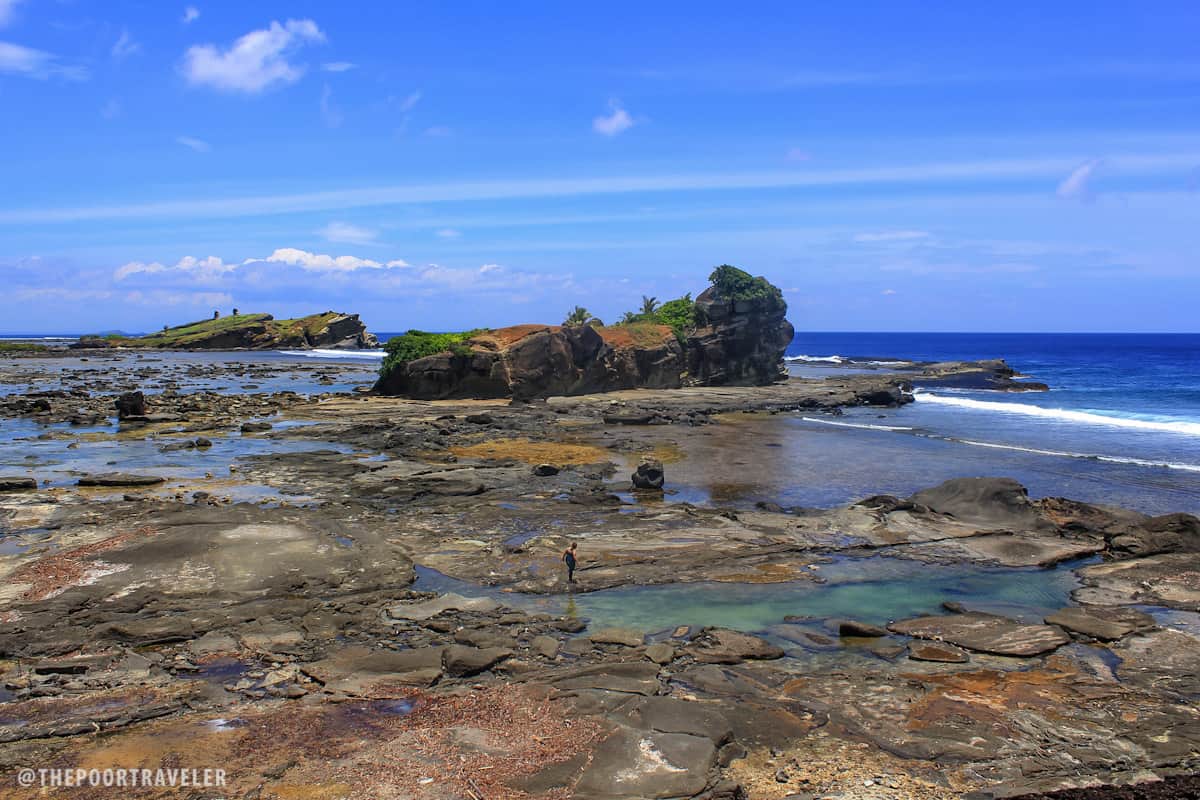 We all have a picture of the perfect beach paradise — azure water, gentle waves, white sand. Most of the country's most popular beaches have all three. The northern coast of Biri Island is not one of them.
The waves here don't roll; they ravage. "Every punching wave is a stroke of art and every gusty storm is a painful dash of necessary sacrifice — the torture in art, the beauty in chaos," I described it on The Poor Traveler blog. The result: six staggering rock formations, masterfully sculpted by nature, that intimidate not just with their immensity but, more importantly, their splendor.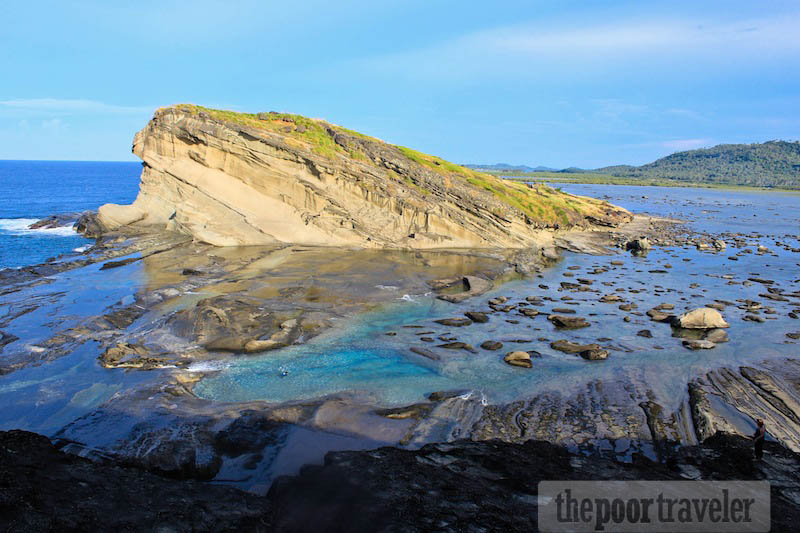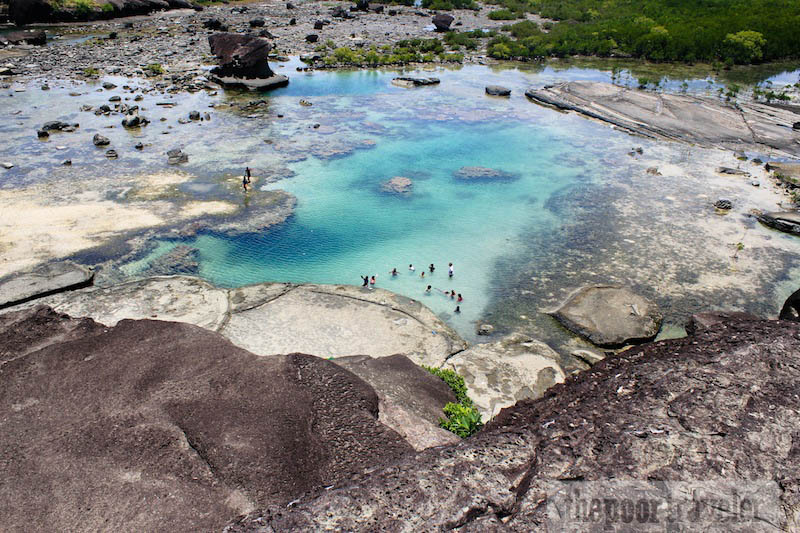 Biri Island is one of the 18 islands of the Balicuatro Group in Northern Samar. "These rock formations referee the fierce waters of San Bernardino Strait and the Pacific Ocean. But for those who wish to swim, there are also natural pools nestled by the shore that are more friendly to swimmers! Biri Island is also a fantastic diving destination so pack your gears!"
More about it here: Budget Travel Guide to Biri Island
12. Matukad Island
Location: Caramoan, Camarines Sur
Blogger: Vins Carlos of The Poor Traveler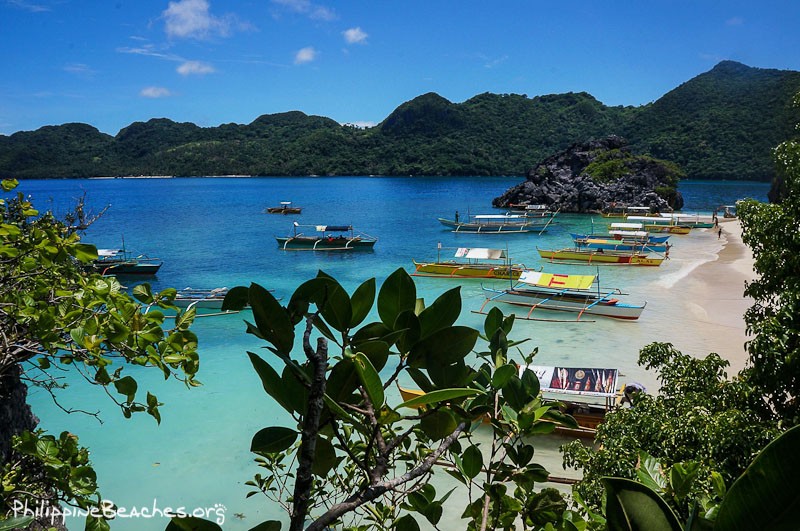 While Biri Island is my personal choice, PhilippineBeaches.org's co-founder Vins Carlos sticks to the classic ivory-laced, sapphire-soaked shores!  His pick — Matukad Island in Caramoan. But like Biri, it is specked with breathtaking rock formations. "In between these giant rocks are patches of powdery white sand that is sure to delight beach lovers. The island also harbors a small hidden lake."
Where to Stay: CARAMOAN RESORTS AND HOTELS
13. Secret Beach, Palawan
Location: Matinloc Island, El Nido, Palawan
Blogger: Enrico Dee of Byahilo.com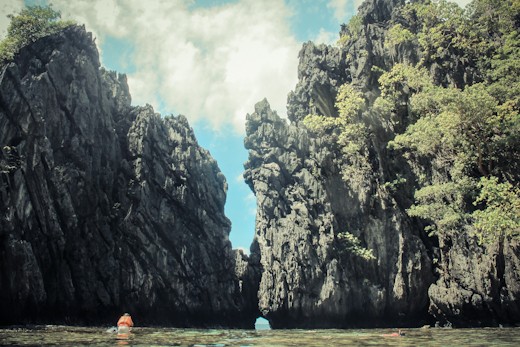 El Nido has many secrets. One of them — the Secret Beach, a small half-dipped pocket of white sand that is enveloped by the giant karst cliffs of Matinloc Island. Accessible only through a narrow crevice, it requires visitors to swim one at a time. Challenge, huh? But that's part of its charm if you ask Enrico Dee of Byahilo.
"I put on my mask and snorkel and voila! The view under my feet is indescribable. I got overwhelmed in everything that I saw. I then started to swim slowly towards the opening," he recalls. "I was surrounded by towering limestone rocks, while I was just lying on a fine white sandy beach."
Rumor has it that this is the actual place that inspired author Alex Garland to write his novel The Beach when he stayed in El Nido.
Read more about Enrico's island hopping tour here: El Nido's Secret Beach
Where to Stay: EL NIDO RESORTS AND HOTELS
14. Quiminatin Island, Palawan
Location: Cuyo, Palawan
Blogger: Benj Espina
"For me, this is the best beach in the Philippines," Benj Espina makes it clear in his post about this almost unheard of paradise tucked in the middle of the Cuyo Islands. Its remoteness has kept the island's low profile, but divers en route to Tubbataha Reef who make a stopover here are treated to a rare opportunity to get to know this exquisite beauty.
"It was strikingly beautiful," Benj adds. "It was great to find a seemingly untouched island out in the Sulu Sea free from human settlements and the development.
"The Cuyo Islands are in the middle of the Sulu Sea. It is relatively far from a major city – Manila is around 24 hours away by boat and the nearest airport that has commercial flights are in Panay Island."
More about it here: Quiminatin Island
15. Kalanggaman Island, Leyte
Location: Palompon, Leyte
Blogger: Sinjin Pineda of Libotero.com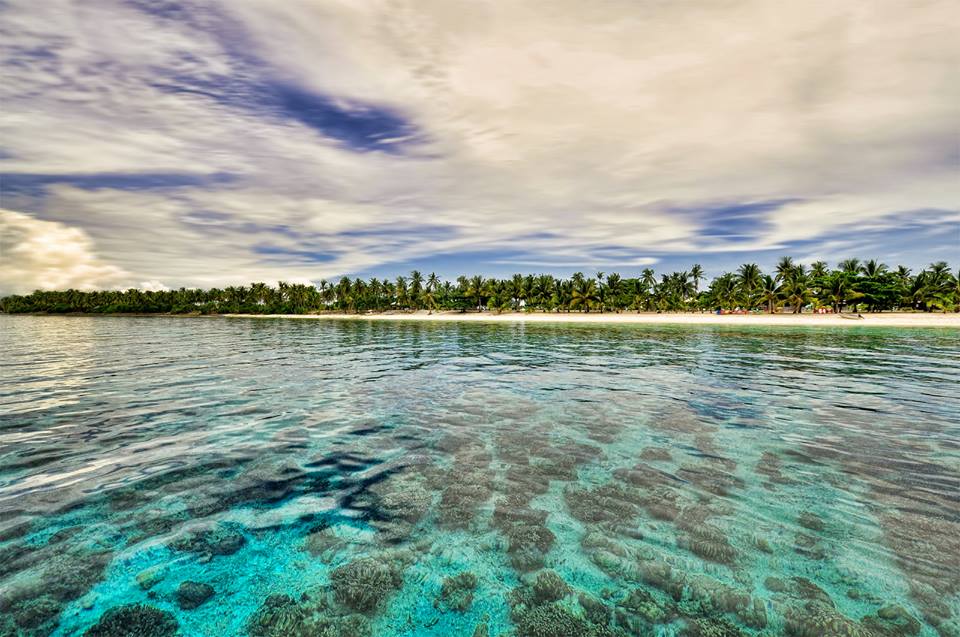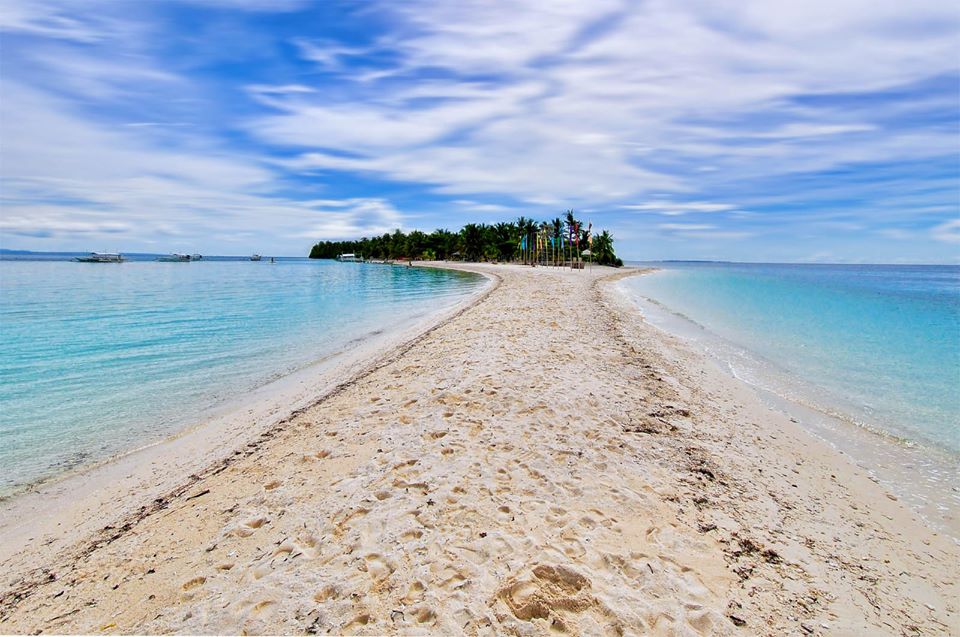 If you love sandbars, you will fall head over heels for Kalanggaman Island. This barely touched paradise has enjoyed a lot of attention in recent years as more and more beach-chasers discover its postcard-perfect allure. Sinjin Pineda can't help but agree. "With talcum white sand bars extending to both sides, Kalanggaman Island is a paradise. Its pristine waters and almost lake-like placidness make it perfect for swimming, kayaking and snorkeling." The other side of the island has stronger waves and more sea-like attitude.
And the sandbars! Both ends of this long island are fringed with a sandbar reaching out to the blues. Warning, though: some parts slope so steeply.
Where to Stay: LEYTE RESORTS AND HOTELS
16. Malamawi Island, Basilan
Location: White Beach, Malamawi Island, Basilan
Blogger: Gay Mitra-Emami of Pinay Travel Junkie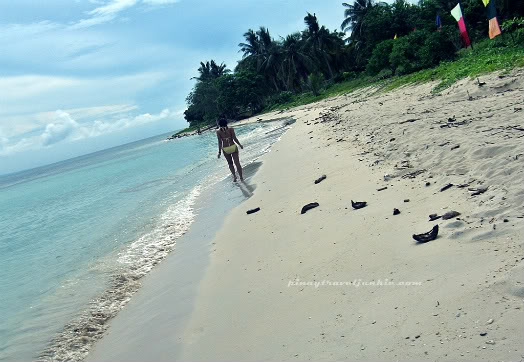 How many beaches in the Philippines are called "White Beach"? We don't know. But what this woman is sure of is, Malamawi Island's White Beach is the best of them all. Gay Mitra-Emami has nothing but praises for this humble destination. " When we docked Malamawi's makeshift port, we hired motorcycles to get to the beach. I was surprised how beautiful their white beach is," she shares. "I guess I was captivated by its charm of isolation."
More about her visit here: Malamawi Island, Basilan
17. Puraran Beach, Catanduanes
Location: Baras, Catanduanes
Blogger: Mervz of Pinoy Adventurista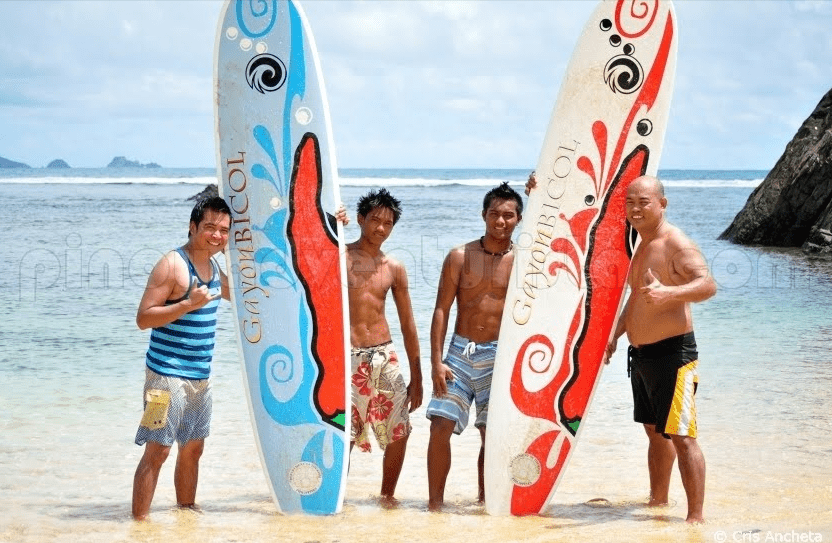 Facing the mighty and unforgiving Pacific, Puraran Beach is a topnotch surfing site. Located in the town of Baras, Catanduanes, the options to get here by air is quite limited. But those who go out of their mainstream way to get here are greeted with a delightful and highly exhilarating mini-slaps from the ocean.
"It is home to the so-called majestic waves," Mervz notes.  "Stunning landscape of golden sand beach, clean and clear waters, marvelous rock formations, and views of mountains and the bay welcomed us. It's quite hot during that time as the sun rose higher but the strong wind blowing from the ocean kept us cool."  
More about it here: Puraran Beach
Where to Stay: CATANDUANES RESORTS AND HOTELS
18. Dahican Beach, Davao Oriental
Location: Mati, Davao Oriental
Blogger: Marky Ramone Go of Nomadic Experiences
From surfing in Catanduanes to skimboarding in Davao Oriental! This seven-kilometer cove is the sparkling gem of Mati, Davao Oriental. Popular among the wave-riding crowd, it is being groomed as the skimboarding capital. "Time was like a blur as if moments are passing by gracefully, with an after-stroke from a master painter," Marky describes how it feels to stand at Dahican Beach. "From the blue skies to the crystal clear waters, even to the movements of the skimboarders who are otherwise known as the Amihan Boys, you could sense a feeling of calm."
Dahican means "to come in from the sea." The name was given to this beach for the pawikan, Hawksbills and Olive Ridleys, that emerge from the sea and climb up to the shore to lay eggs. If you're Dahican-bound, make sure to not disturb these gentle creatures when you're there.
Read more about Marky's moments here: Dahican Beach
Where to Stay: MATI RESORTS AND HOTELS
19. Bounty Beach, Cebu
Location: Malapascua Island, Cebu
Blogger: Edcel Suyo of Solo Flight Ed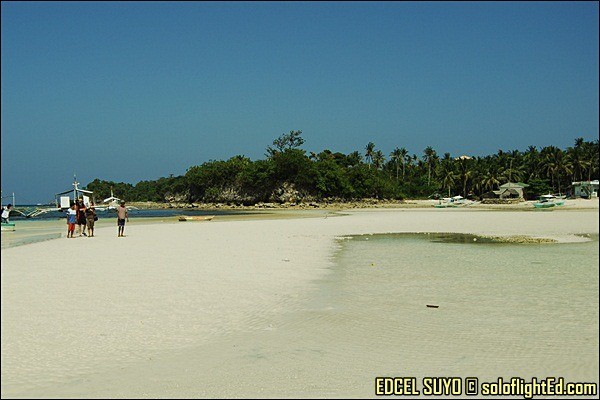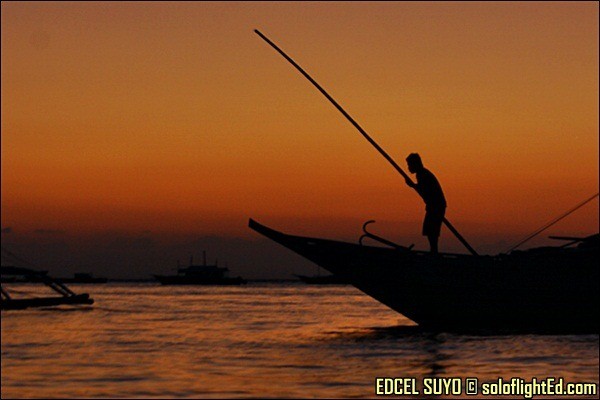 Malapascua Island is most famous for the thresher sharks that roam its waters. Divers from around the world are drawn to these sharks and other marine creatures that make up the rich biodiversity of the island. But Malapascua has something for beach bums, too! As Edcel witnessed it firsthand, this small piece of heaven north of Cebu stuns visitors with pearly grains and multi-colored sunsets. Edcel was so mesmerized, he wrote the island a letter.
"I swam in your waters and jumped from your cliff. I dove into the deep and cruised along your shores. You shared so many faces in different times of the day. However, only during the later part did you show your real colors.
"I stepped out and the light revealed another shade. Orange and plum; my eyes were at ease despite the lack of rest. I lay on the sand and witnessed how you painted the sky and filled it with enough hue to keep my mind at peace. The sea breeze and the calm waves served as a sweet lullaby. It was almost perfect."
Read more about how he fell in love with this island: Malapascua Island
Where to Stay: MALAPASCUA ISLAND RESORTS AND HOTELS
20. Salagdoong Beach, Siquijor
Location: Maria, Siquijor
Blogger: Renz Bulseco of The Traveling Nomad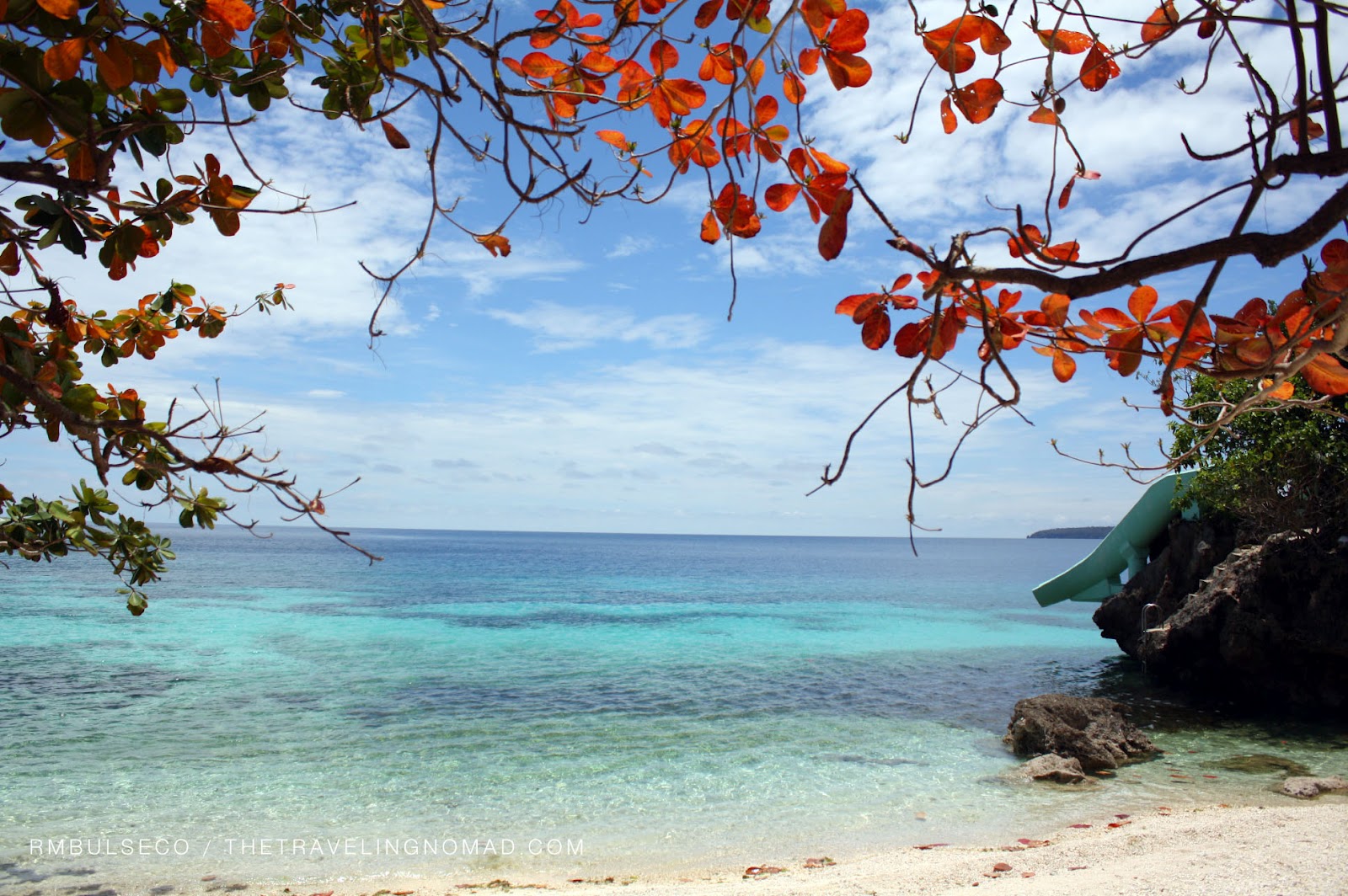 For some people, Siquijor is almost synonymous to witchcraft and mysticism. But anyone who has been to the Island of Fire will tell you if there's something this place should be known for — its sheer, natural beauty. Beaches, for example, are spectacular in Siquijor. Just ask Renz. His favorite: Salagdoong Beach.
Cradled in the town of Maria, it is managed by the Provincial Tourism Office. "Despite being a public beach," Renz shares, "it is still clean and well-maintained. Kudos to the local government of Siquijor!
"Sun rays torridly kissed our skin as we explored the public beach. Although in my opinion, the beach would look more quaint if it remained as it is. But still, the beauty of Salagdoong Beach is still there – well maintained and the locals are disciplined as well."
More about this gorgeous beach here: Salagdoong Beach
Where to Stay: SIQUIJOR ISLAND RESORTS AND HOTELS
---
Reminders