2013 • 08 • 07
Not a beach but definitely worth a visit!
Widely regarded as the tallest waterfall in the Philippines, the 84-tiered Aliwagwag Falls reaches 1,110 feet. This spectacular site can be found in Barangay Aliwagwag, Cateel, Davao Oriental.
"Half an hour's ride from the main town will take you to the Aliwagwag Bridge, overlooking the massive cascades," Edgar Alan Zeta-Yap of EAZY Traveler, who visited the waterfall last year, shares. "This is the best vantage point from which to take photographs, though it would take some time for you to hike down the river and up a boulder to perfectly position yourself."
Cateel-born travel blogger Olan Fernandez Emboscado is more than proud of his hometown. "Folklore has it that the waterfall is a gift by the gods to the Mandaya Tribe of Cateel. It is their source of living and fountain of their lives," he recalls. "When I was a kid, I never had the privilege to see the beauty of the falls.  It wasn't easy to get there before. No roads, no trails. Riding a boat passing the scenic Cateel River was the only way to get there. So, as kids, we contended ourselves just listening to stories about how beautiful and alluring Aliwagwag Falls was. How enchanting it was. So, every kid during my age wished to set foot there one day."
When Typhoon Pablo hit Mindanao in December 2012, Cateel was heavily devastated. Aliwagwag Falls was not spared. The forest surrounding the river was left almost unrecognizable but the cascades retained its natural charm. Emboscado helped launch the #HelpCateel Movement, which aimed to rebuild the town through tree planting activities and "volunTourism," merging the concepts of tourism and volunteerism in an effort to get the place back on its feet. Today, along with the rest of the town, the glorious Aliwagwag has been recovering.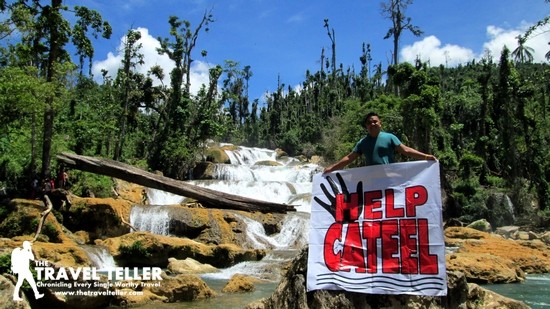 Here's another photo shot and submitted by PhilippineBeaches.org follower Ana Guan Hing Arquiza.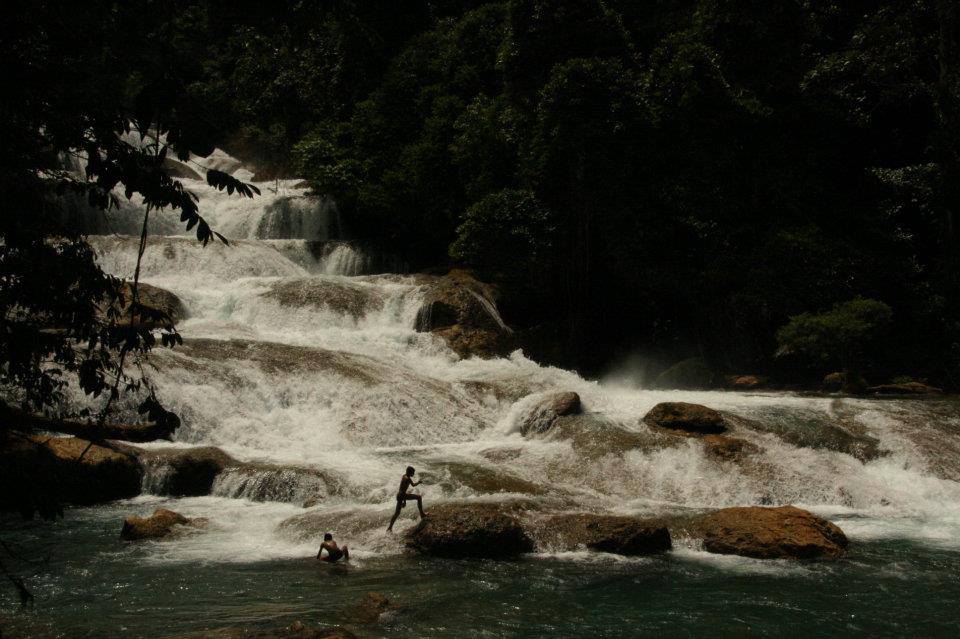 ---
Reminders