2013 • 07 • 20
Coming to the Philippines was not part of his travel plans in the beginning. But fate intervened in the form of an airline advertisement that popped up while he was browsing for cheap fares. He booked a ticket and commenced his journey to what would become his "favorite country in Southeast Asia."
Dutch travel writer Bastiaan Blikman of www.want2discover.com expected the Philippines to be different, but little did he know when he arrived that he was in for an unforgettably unique experience. Bombarded with miles of white beaches and hundreds of even brighter smiles, Bastiaan thoroughly enjoyed the few islands he set foot on.
"People in Thailand, Laos and Cambodia are really nice and extremely friendly," he shares in an article for ThePlanetD, "But the people in the Philippines are just simply amazing. Every time I thought people couldn't get any friendlier they would exceed my expectations. I was invited into people's houses for dinner; I did all night long karaoke sessions with locals and I was playing with little kids on the beach for hours. This all with a never-ending genuine smile!"
"It is a little bit off the beaten track," he adds, "but I can assure you there is no way you will regret visiting the Philippines."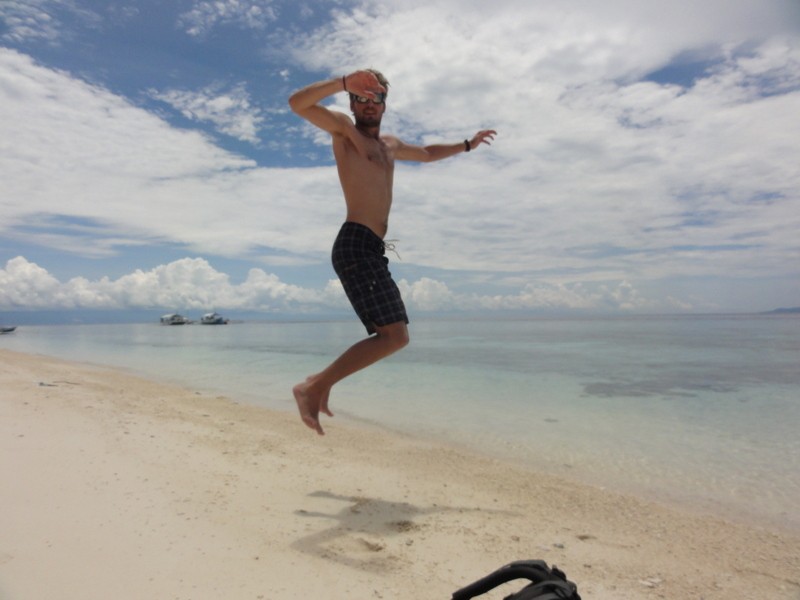 We had a little chat with him about his 3-week stay and here's what he has to say.
1. You mentioned in your article that the Philippines was not really part of your itinerary and the idea came from an AirAsia ad pushing cheap fares to PH. What gave you the final push to book your tickets?
When I read the offer from Airasia I was in Kota Kinabalu (Malaysia). I just did a jungle trekking and I went back to a guesthouse where I stayed before. After reading the offer I grabbed a lonely planet of South East Asia and started reading about the Philippines.
After reading a while I became really enthusiastic and I was determined to go to the Philippines! So I went to the website of Air Asia and booked a ticket to the Philippines. A decision I never regretted.
2. How did you come to choose Bohol, Cebu, and Palawan?
The Philippines has so much to offer that 3 weeks (foreigners get a free 3-week visa when they enter) is not enough to visit everything. So I had to make a few choices!
I went to Cebu because a few people I met when traveling told me about the island of Malapascua and the Thresher Shark dive you can do at this island. During my travels in Asia, I got addicted to diving and I absolutely wanted to do this dive. And I didn't get disappointed… It is the best dive I ever did. Besides the diving Malapascua is also a great island to relax and mix in with the local people. For such a small island it is pretty populated. The people are really friendly and everywhere you can do Karaoke!
Palawan was also a destination a few travelers told me about. They made me really enthusiastic when they told me about this untouched island and a little town called El Nido.
I went to Bohol because of the Chocolate Hills. I wanted to see this surreal landscape with my own eyes. And of course it is pretty close to Cebu!
3. Is there something in particular about the Philippines that stands out in your memory? 
There is one experience that makes me smile every time I think of it. I was in Puerto Princesa and with 2 friends we went to visit a few islands. On the boat, we met two really nice Americans. After we came back from the island the 2 Americans took us in a minibus to a beautiful beach close to an island called Rabbit Island. On this beach, we met a local fisherman who offered us a ride on his boat to watch the sunset. Of course, we didn't refuse that offer!
We bought some rum, got on the boat with the fisherman and his family and friends (there were about 40 people on the boat!) and watched the amazing sunset and had an amazing time!
4. Of all the beaches you've visited in the Philippines, which is your absolute favorite?
As you might guess.. My favorite beach is Bounty Beach on the island of Malapascua. Beautiful white sandy beaches with crystal clear waters.
5. How was your experience traveling in the Philippines different from the other countries?
I traveled a lot in Southeast Asia. This part of Asia is usually known for its temples and Buddhist monks. The Philippines is really different because it's a Roman Catholic country. So I saw a lot of churches instead of temples!
And my personal experience was that it's really easy to mix up with the local people. They are so friendly and they constantly invite you into their houses to do some karaoke. Usually, in countries like Thailand or Vietnam you meet a lot of backpackers/travelers when you take a bus or boat. In the Philippines however, when you take a bus or a boat you will meet a lot of local people!
6. Was there anything about the Philippines that shocked you?
I must admit nothing really shocked me. I didn't have any unpleasant experiences in the Philippines. If I must say something that caught me off guard it must be the difference with the other Southeast Asian countries. I did expect the Philippines to be different, but not that different.
I traveled in South America for a while and the Philippines reminded me of this trip. I saw colorful jeepneys, I experienced a really relaxed atmosphere, drank cheap rum, and came across a religion that's so different from the surrounding countries. I absolutely liked it. It is such a nice breath of fresh air after seeing all the temples, tuk-tuks, and monks in the rest of South East Asia.
I was surprised that in the Philippines everybody speaks English! Usually, in the other Asian countries, there is a big language barrier and sometimes it's hard to be understood (especially in the more remote areas). But in the Philippines, everybody is able to speak English. This makes it much easier to travel around and have a good conversation with the people in the country. You are able to communicate at a deeper level.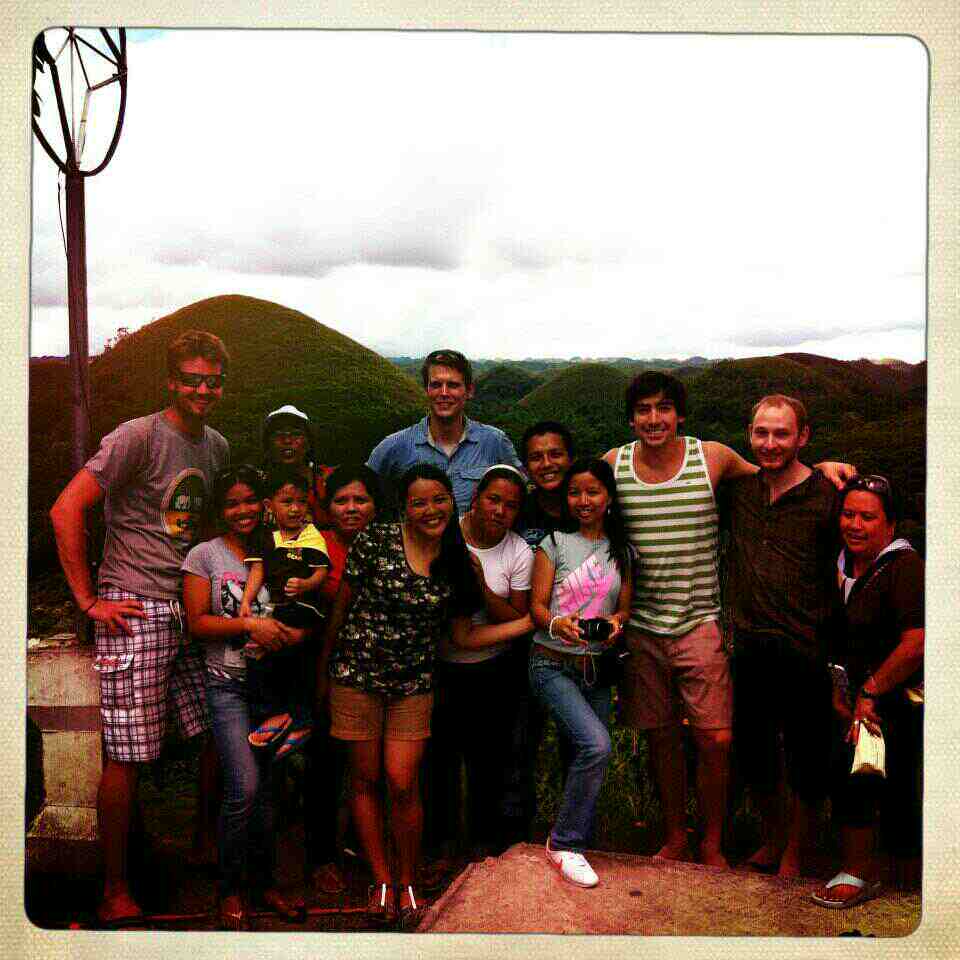 7. We love learning more from first-hand experiences of travelers in the country. Which area do you think the tourism industry in the Philippines certainly has room for improvement?
When I entered the Philippines I was given a 3-week visa (it's actually a visa exemption). Most countries in Southeast Asia give visitors a free one-month visa. I think this can be a really big improvement. Make it 4 weeks instead of 3. If they decide to do this I'm sure it will be a big impulse for tourism in the Philippines.
Of course 4 weeks is not even enough to discover this beautiful country but it will convince more travelers to visit the Philippines.
, Of course, there can be improvements in the tourist infrastructures so it is easier to reach certain places. But that is one thing I actually liked about the Philippines. For example, the town of El Nido is a really bumpy 5- to 6-hour ride from Puerto Princesa. You could build a better road so it's easier access, but for me, this is one of the charms of traveling. I usually look for the places that are not flooded with tourists.
8. Suppose you have a friend who will be visiting the Philippines, what is that ONE TIP that you would tell him to help him prepare for this trip?
If I would have to give my friend one tip it would be: check the weather. The Philippines had a dry season and a rainy season and in the rainy season, there can be typhoons. When I left the Philippines the weather was already getting a bit stormy.
9. Any plans of returning to the Philippines? If so, which destinations are you eyeing this time around?
I will definitely return to the Philippines. Of all the places I visited this is the country I want to return to the most! At the moment I am in Australia to work and earn some money for my next travels. In November I will move to New Zealand and next year I will go to South Africa and then back to my home country Holland for a while.
After this the changes are big I will return to the Philippines and visit more destinations. Places I will really want to visit then are: (1) Bontoc and Banaue, (2) Davao, (3) Batanes, and (4) Manila.
Dutch travel writer Bastiaan Blikman is the founder of Want2discover.com, a blog featuring travel stories, tips, and music among others! For over two years now, he has been traveling around the world and visited many countries including the Philippines, where he stayed for 3 weeks. Currently, he lives in Perth, Australia and prepares for his trips to New Zealand and South Africa. Get to know him better or connect with him through Facebook, Twitter or Google+.
WHY VISIT THE PHILIPPINES is a series of interviews aiming to attract more international visitors to the Philippines.
---
Reminders