Also known as The Clark Freeport and Special Economic Zone, Clark is an area in Central Luzon that covers the provinces of Pampanga and Tarlac. Part of it is Angeles City, Mabalacat City, and Porac in Pambanga and Capas and Bamban in Tarlac. It is divided into two zones: the Clark Freeport Zone and the Clark Special Economic Zone.
The Clark Freeport Zone includes the Clark Air Base, the former US Air Force base. The Clark International Airport that put Central Luzon on the tourism map is also a part of the Clark Freeport Zone. The airport made Clark more accessible not just locally, but also internationally. To this day, Clark Freeport Zone is continually expanding.
The Clark Special Economic Zone encompasses the New Clark City located in Capas, Tarlac. This is a development managed by the Bases Conversion and Development Authority.
Apart from being a center for aviation and business, Clark is also a destination. With educational, entertainment, and recreational establishments, Clark attracts many tourists as well.
ATTENTION! Don't forget to accomplish all the requirements prior to your visit. Take note of the new normal travel rules and guidelines and make sure to comply with them. It's best to check the official website or the Facebook page of Clark Tourism (Visit Clark) for updates and announcements.
---
Best Area to Stay
Clark has a number of accommodation options you can choose from. Whether you're looking for accommodation to suit your needs, preferences, or your budget, you'll surely find one that's best for you.
Top Hotels
Top Apartments
---
Getting There
NOTE: This section is a work in progress. Due to the pandemic, changes may have occurred. Please contact the LGU, terminal, or bus company directly for the latest schedule, routes, and fares.
Part of the Clark Freeport Zone in Pampanga is Clark International Airport, the gateway to North and Central Luzon. It is also the second international gateway to Metro Manila. The North Luzon Expressway (NLEX) and Subic-Clark-Tarlac Expressway (SCTEX) make Clark easily accessible from the metro.
If you're coming from Manila, here are your options to reach Clark.
By Car
If you have your own car, it's easy to go to Clark, and you can travel at your own pace. It's easy to make stopovers and restroom breaks whenever you need to. If you're going to Clark by car, you have two options: via NLEX and via NLEX-SCTEX.
Via NLEX

Drive along NLEX until you reach Dau Exit. After paying the toll, turn left going to Angeles City. Continue driving until the point where you have to turn right going to Clark.

Via NLEX-SCTEX

Drive through NLEX until you reach the exit point going to SCTEX. Depending on your itinerary, choose which route would be the best to take. Clark North (Exit) Interchange is near Nayong Pilipino and Clark South (Exit) Interchange is near Clark Main Gate.
By Regular Bus
There are many bus companies that have routes from Manila to North Luzon. One of the most popular bus companies that ply the North Luzon routes is Victory Liner.
Go to a Victory Liner bus terminal. They have terminals in Cubao and Pasay.
Board a bus bound to Dagupan.
Get off at Dau-Mabalacat bus terminal in Pampanga.
Take a short walk to MacArthur Highway.
Ride a jeepney or charter a tricycle to take you to the Clark Gate.
Take a jeepney or a taxi to your hotel or attraction you want to visit.
ATTENTION! If you decided to take Victory Liner, read the new normal schedule and travel requirements here: 2021 VICTORY LINER BUS SCHEDULE & TRAVEL REQUIREMENTS
By P2P Bus
There are P2P buses available from Manila to Clark Airport. Genesis Bus Transport plies this route with three pick-up spots in Manila.
NAIA 3
Robinsons Galleria (Ortigas)
Trinoma/SM North
---
Tourist Spots & Attractions
ATTENTION! Because of the pandemic, the opening hours and rates might change from time to time. Make sure you check the official websites or Facebook pages of the attractions and tourist spots prior to your trip.
Angeles Heritage Park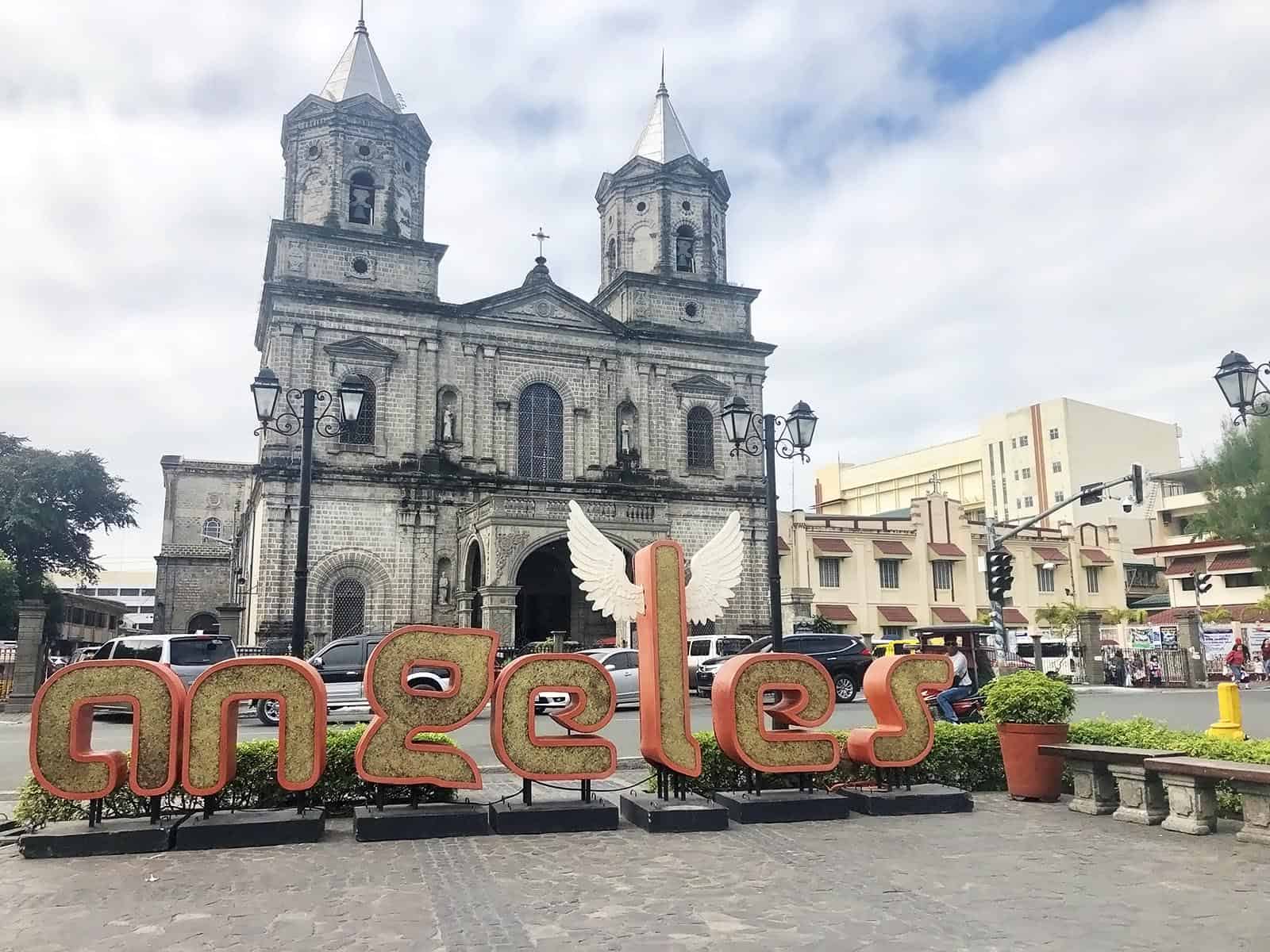 A way to know more about the history of Angeles is by visiting the Heritage District. Here, you can find the Santo Rosario Church and Museo ning Angeles, a museum in the building that used to be the town hall of Angeles.
Not too far from the church and the museum is the Old Pamintuan Mansion, the Pamintuan residence built in the early 1880s. During the rule of Gen. Emilio Aguinaldo in the First Philippine Republic, the mansion became the seat of the government. It was also Angeles City's municipal hall and then became a branch of Bangko Central ng Pilipinas in Central Luzon until 2010. Today, the mansion houses the Museum of Philippine Social History.
Location: Miranda Street, Barangay Santo Rosario, Angeles, Pampanga
Opening Hours: 8:00 AM – 4:00 PM (Tuesday to Sunday)
Entrance Fee: FREE
Aqua Planet
Aqua Planet is the largest water park in the Philippines. Its total area is 10 hectares and has more than 38 water slides and other attractions.
There are two zones for the attractions: the Kiddie Zone and Zone 1 which is the Adult Zone. In the Kiddie Zone, you can find Orc Lagoon, Mermaid Bay, and Bubble Base: Kiddie Wave Pool. In Zone 1, there are 11 attractions: Flow Rider, Wave Pool, Super Bowl, Aqua Loop, Hurricane Slides, Tornado, Spiral Slides, Sky Shuttle, Octopus Racers, Boogie Bay, and Flow Rider.
Location: Bounded by J.P Rizal Ave., J.P. Laurel Ave. and, Prince Balagtas Ave, Mabalacat, Pampanga
Opening Hours: 9:00 AM – 5:00 PM
Entrance Fee: Weekdays P950 (Adult), P750 (Child 4ft and below); Weekends P1180 (Adult), P980 (Child 4ft and below)
Bambike Clark
Heard of the slowly rising ecotourism activity in Intramuros? Yes, Bambike, a portmanteau of the words "bamboo" and "bike". These bicycles are made of bamboo and rattan by skilled and talented craftsmen called Bambuilders from Gawad Kalinga. This environment-friendly cycling activity has branched out to Clark, covering attractions around a designated area.
Meeting Place: Mangan Tamu Food Park, Clark Parade Grounds
Opening Hours: 2:00 PM – 8:00 PM (Fridays, Saturdays, Sundays)
Rental Rates: P100/hour (Regular); P50/hour (Students with valid school ID)
Official Website: Bambike Revolution Cycles
Facebook Pages: Bambike / Bambike Ecotours
Tibby's Farm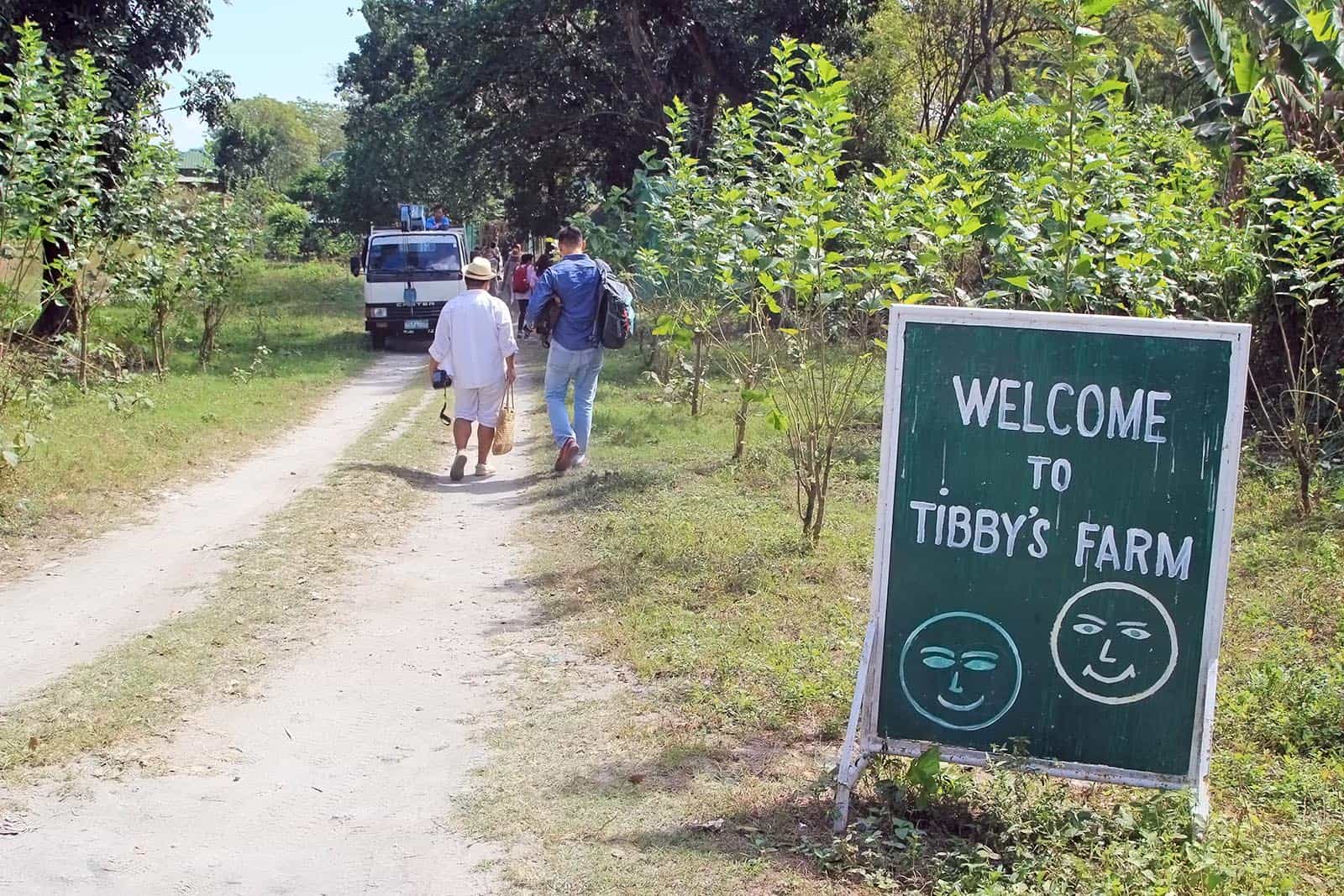 Tibby's Farm is an organic farm in Angeles City, Pampanga. Among its goals is to raise awareness on the importance of farming to the community and to train and educate future farmers. They also want to encourage young people to invest in agriculture.
This farm is also an agri-tourism destination where visitors can experience harvesting fruits and vegetables in season and feeding livestock. You can also stay for a night or two. They offer a rate that is inclusive of farm-to-table meals from breakfast to dinner including a take-home snack. If you're visiting with a group of six or more people, they can cook breakfast and lunch for a fee.
Location: Concubierta Street corner Dizon Street, Sunset Valley Homes, Angeles City, Pampanga
Opening Hours: 8:00 AM – 5:00 PM (Daily)
Entrance Fee: FREE (for visit and taking photos of the place), you can also donate any amount
El Kabayo Clark Stables Picnic Grounds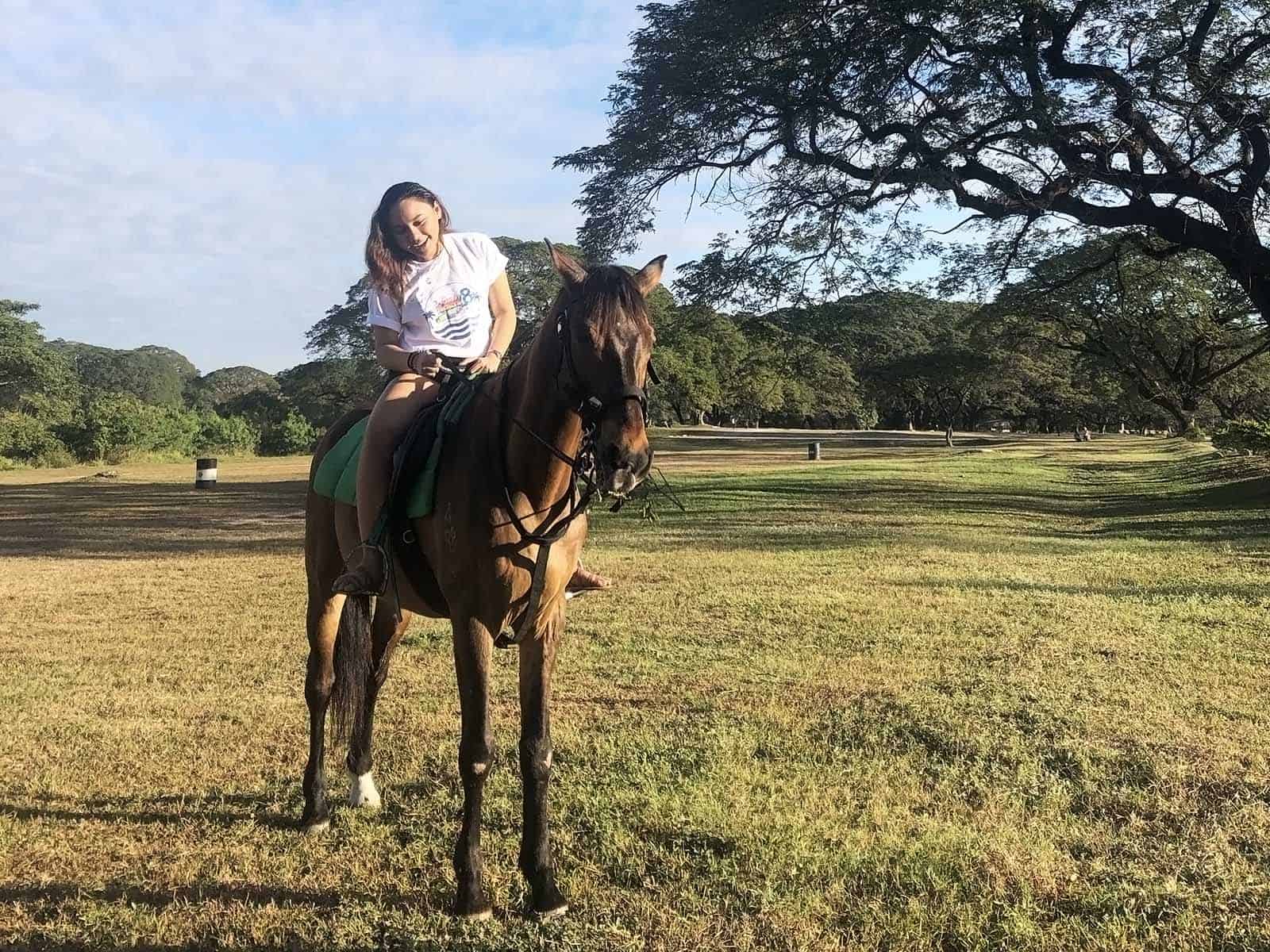 El Kabayo in Clark Freeport Zone is a replica of an old western town inspired by American cowboy movies. Here you can experience a carriage ride, trail ride, and of course, horseback riding which you can do either guided or not. They also have a campsite with glamping facilities where you can experience camping with the convenience of hotel amenities. El Kabayo also accommodates team-building events and conferences.
Location: Gil Puyat Avenue corner Panday Pira, Zone, Clark Freeport, Angeles, Pampanga
Opening Hours: 9:00 AM – 6:00 PM
Nayong Pilipino
Nayong Pilipino is an educational open-air museum or theme park in Clark. It features the Filipino cultural heritage and several prominent landmarks of the Philippines. There is also a Money Museum where the present and historical Philippine currency is displayed.
Location: Centennial Road, Clark Field, Mabalacat Pampanga
Opening Hours: 8:00 AM – 5:00 PM
Entrance Fee: P150 (Adult), P100 (Child), P120 (Senior Citizen)
---
Best Time to Visit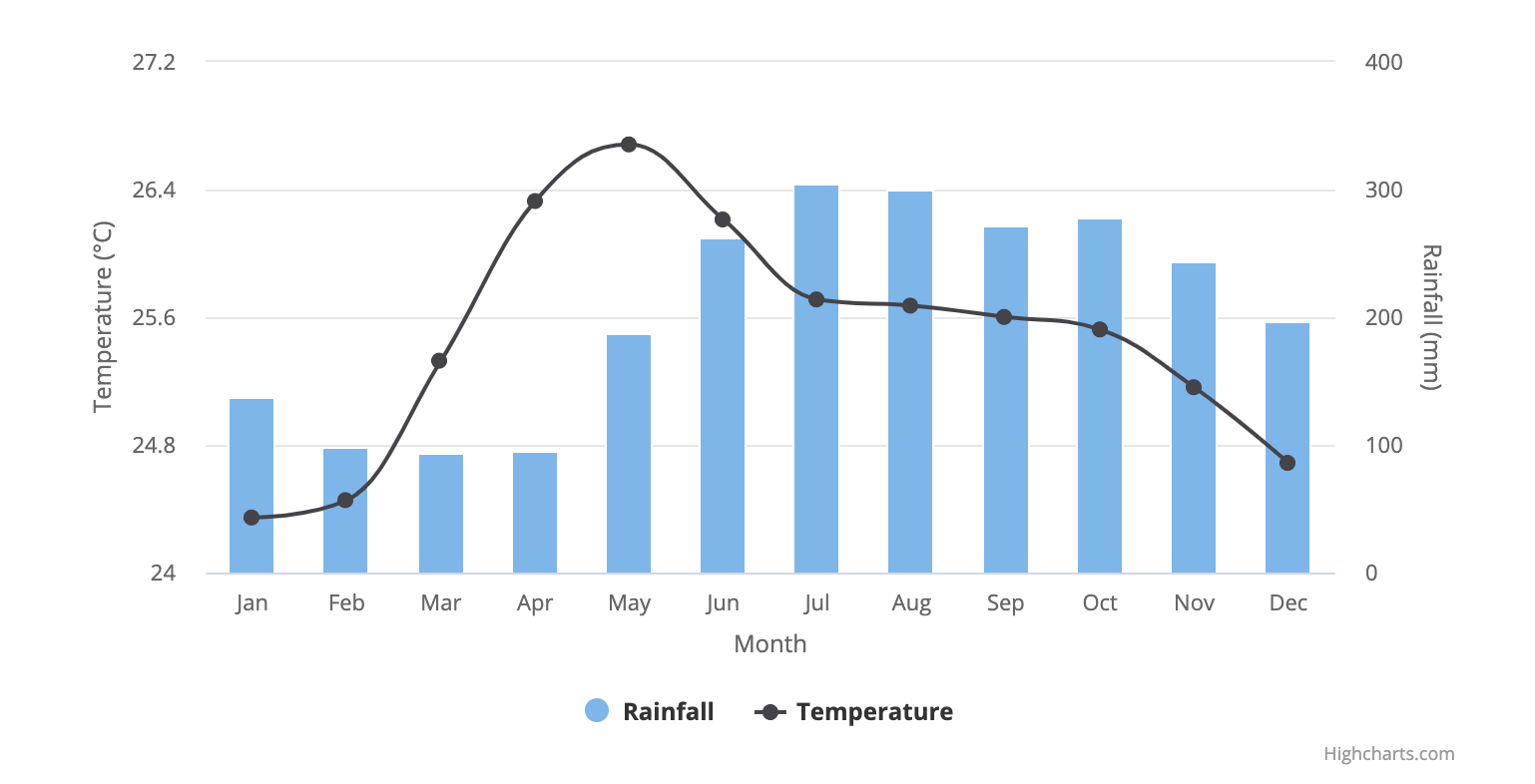 It is important to note that the Philippines has a dry and wet season. The dry period is usually from November to June with April and May as the peak of summer. The rainy season is from July to October.
If you are interested in festivals and events, you can also take note of some of these celebrations. However, there may be huge crowds during these times.
February: Nuestra Señora de la Divina Gracia, Caragan Festival (both in Mabalacat)
April: Sisig Festival (Angeles City)
September: San Lorenzo Ruiz Feast (Mabalacat)
October: Fiestang Kuliat (Angeles City)
November: Feast of Santa Catalina Alexandria (Porac)
---
Practical Travel Tips
Always check for updates. Some adjustments have to be taken for establishments and attractions to operate during the new normal. Don't forget to contact or visit the official websites or Facebook pages of the attractions and activities for announcements and updates before going.
Leave no trace behind. Make sure to take everything that you brought with you when you leave a place and dispose of your trash properly.
Bring sun protection. The sun can be unforgiving sometimes, especially in summer. Don't forget to bring a hat/cap and sunglasses or apply sunscreen.
Practice sustainable and responsible tourism. Bring your own reusable water bottle and dry bags or eco bags to avoid buying plastic bottled drinks and using plastic bags. Support the local community by buying their products.
Learn some Kapampangan phrases. Kapampangans can understand and speak Tagalog, but they will surely appreciate your effort when you learn simple Kapampangan phrases like "ali" (no), 'wa" (yes), and "dakal a salamat" (thank you very much).
Follow the town's rules and regulations. Make sure you know the travel safety protocols and requirements and follow them.
---
Sample Itinerary
Here are two itinerary options for Clark. Feel free to make adjustments depending on your preferences and the number of days you want to stay.
Itinerary 1: Aqua Planet
-Alight at the bus terminal in Dau
-Travel to SM Clark
-From SM Clark, travel to Aqua Planet
-Aqua Planet
-Fun water and slide attractions
-Lunch
-Resume swimming and sliding
-Travel back to Manila
Itinerary 2: Farm and Heritage Tour
-Alight at the bus terminal in Dau
-Travel to El Kabayo Clark
-El Kabayo Clark Stables and Picnic Grounds
-Travel to Tibby's Farm
-Tibby's Farm
-Lunch
-Travel to Angeles Heritage Park
-Angeles Heritage Tour
-Food Trip
-Leave for Manila
---
Reminders