Calatagan is a municipality in Batangas, which occupies an entire peninsula. The peninsula juts out into the Verde Island Passage, located at the center of the ecologically important Coral Triangle, and was described as the "center of the center" of the world's marine biodiversity by a 2007 Smithsonian Institute study. The passage and the islands surrounding it have an extremely rich marine biodiversity.
When you visit Calatagan, you won't have to go far to see different marine species. In its shallow waters, you will see starfishes, crabs, and fish. Aside from the marine life and the beach, another attraction in the municipality is the Cape Santiago Lighthouse, the oldest structure in Calatagan. It was built during the Spanish colonial period in the 1890s.
ATTENTION! Don't forget to accomplish all the requirements prior to your visit. Take note of the new normal travel rules and guidelines and make sure to comply with them. It's best to check the official website of Batangas, Calatagan local government, or the Facebook page of Calatagan Tourism for updates and announcements.
---
Best Area to Stay
If you want a comfortable stay, there are a few resorts you can choose from. You can even book an entire beach house at a resort.
REMINDER: If you're going to Calatagan, the local government unit mandated a No Booking, No Entry policy. You must have proof of booking in an accredited accommodation.
Beachfront Resorts
If you prefer or fancy beachfront accommodation, here are some of the popular beachfront resorts in Calatagan.
Beach Camping
Calatagan is also known as a camping destination, so if you want to experience camping by the beach, there are also resorts that allow overnight camping like Stilts Calatagan Beach Resort and Manuel Uy Beach. You can pitch tents in these resorts for a fee. They also rent out tents if you don't have one.
Manuel Uy Beach is the go-to camping destination in Calatagan. As of writing, it is still temporarily closed. You can get updates regarding the reopening from its official Facebook page. Meanwhile, for your future reference, here are the rates:
DAY TOUR

P150: Adult
P105: Senior Citizen
FREE: Children (6 y/o and below)

OVERNIGHT

P250: Adult
P175: Senior Citizen
FREE: Children (6 y/o and below)
CAMPING FEE

If you have your own tent, you need to pay the campsite fee. The rates depend on the size of the tent or the number of occupants. For groups with more than 20 pax, you need to contact the management for the quotations/rates.

P200: 1-4 pax (195 x 195 x 127cm)
P300: 5-10 pax (230 x 230 x 165cm)
P700: 11-15 pax (275 x 275 x 178cm)
P900: 16 – 20 pax (305 x 305 x 203cm)

You can also rent a tent at the resort if you don't have one.

RENTAL FEES

P500: Tent Rental (up to 3 pax)
P250: Table and chairs (1 wooden table and 2 long wooden benches)
P50: Electric stove
P50: Rice cooker
P50: Powerbank
FREE: Shower and Restroom
FREE: Grill Station
In Stilts Calatagan, there are also designated areas where campers can pitch their tent for a fee.
CAMPING FEE

P900/person: Off-Peak Season
P1,000/person: Peak Season

These rates include welcome drinks and access to the Stilts campsite area. If you have your own tent, you only need to pay the camping fee.

TENT RENTALS

P1,500/tent: Small Tent (2-3 pax)
P2,500/tent: Medium Tent (4-6 pax)
P3,500/tent: Large Tent (7-8 pax)
P4,500/tent: Extra Large Tent (8-10 pax)
P300: Folding Bed (24 hours)
---
Getting There
NOTE: This section is a work in progress. Due to the pandemic, changes may have occurred. Please contact the LGU, terminal, or bus company directly for the latest schedule, routes, and fares.
Manila to Calatagan by Car
If you're driving to Calatagan, the best route is by taking South Luzon Expressway. You can use Waze or Google Maps to navigate if you have a smartphone and an internet connection or you can follow the directions below. The travel time is 3-4 hours depending on which part of Manila you're coming from and the traffic conditions. Most beach resorts are about 20 minutes away from Calatagan town proper.
Drive through SLEX and take Sta. Rosa Exit or Mamplasan Exit (if you are taking CALAX). You may also take Eton City or Greenfield City exits to avoid traffic jams in Sta. Rosa.
Continue driving through Sta. Rosa – Tagaytay Road until you reach Silang Junction.
At the junction, turn right onto Tagaytay-Nasugbu Road and drive across Tagaytay and Alfonso.
At the Batangas-Cavite boundary, continue driving past the "Welcome to Nasugbu" arch. You'll know you reach the border when you hit another junction. The road to your right is the one to Nasugbu.
Keep driving until you reach Palico junction then, turn right. You'll know you're on the right path when you pass by Central Azucarera Don Pedro.
Drive straight until you see another junction with Shakey's in front of you and Shell Gas Station to your left.
Turn left to Calatagan-Lian Highway. Drive through that road until you pass by Lian town proper and reach Calatagan town proper.
Manila to Calatagan by Public Transportation
NOTE: Some changes may have occurred — routes and schedule — in compliance with the health and safety protocols. Always check the updated schedule, routes, and fares on the bus companies' official websites if you are taking the bus.
Since new routes and schemes are being implemented since the pandemic, you can find most buses bound for Batangas at Parañaque Integrated Terminal Exchange (PITX). According to the information displayed at the terminal, Batman StarExpress Corporation (BSC) and San Agustin Transport run the PITX-Nasugbu route via Aguinaldo Highway.
As of October 2020, here's the schedule.
When you arrive in Nasugbu Town Center, you can ride a jeepney or bus to Calatagan Town Proper. Then hail a tricycle to Stilts Calatagan. The fare is P200. It's hard to find a tricycle in this area to take you back to the town proper. You could arrange to be picked up or get the number of your tricycle driver so you can contact him when you're leaving.
---
Tourist Spots & Attractions
ATTENTION! Because of the pandemic, the opening hours and rates might change from time to time. Make sure you check the official websites or Facebook pages of the attractions and tourist spots prior to your trip.
Cape Santiago Lighthouse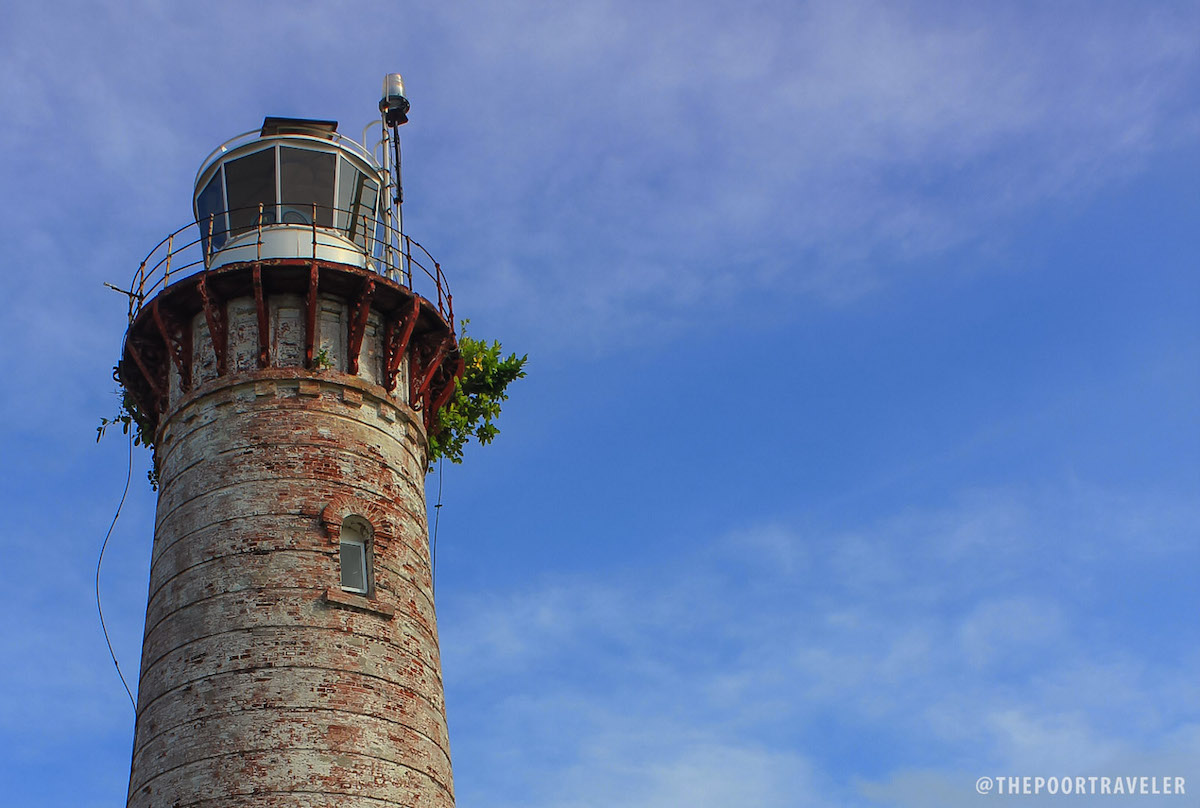 Commonly known as Calatagan Lighthouse and built in 1890, this is one of the oldest lighthouses in the Philippines. It is also known as Faro de Cabo de Santiago (Cape Santiago Lighthouse) or Punta de Santiago Lighthouse, named after Don Santiago de Zobel who donated the land where it's built. Constructed on December 15, 1890, the lighthouse is a 51-foot tall white and red brick tower in the green paradise.
Starfish Island and Sandbar
These are two sand bars that appear during low tide. You can join a group tour to these attractions from your resort, but the cheapest jump-off point is Manuel Uy Beach Resort. The rates are P200/hour plus an additional P100 for each additional island. The stops are usually Starfish Island and Sandbar which is why the tour usually costs P300/head. If you're alone or a party of two, you can also charter a "special" boat tour for P850.
Aquaria Water Park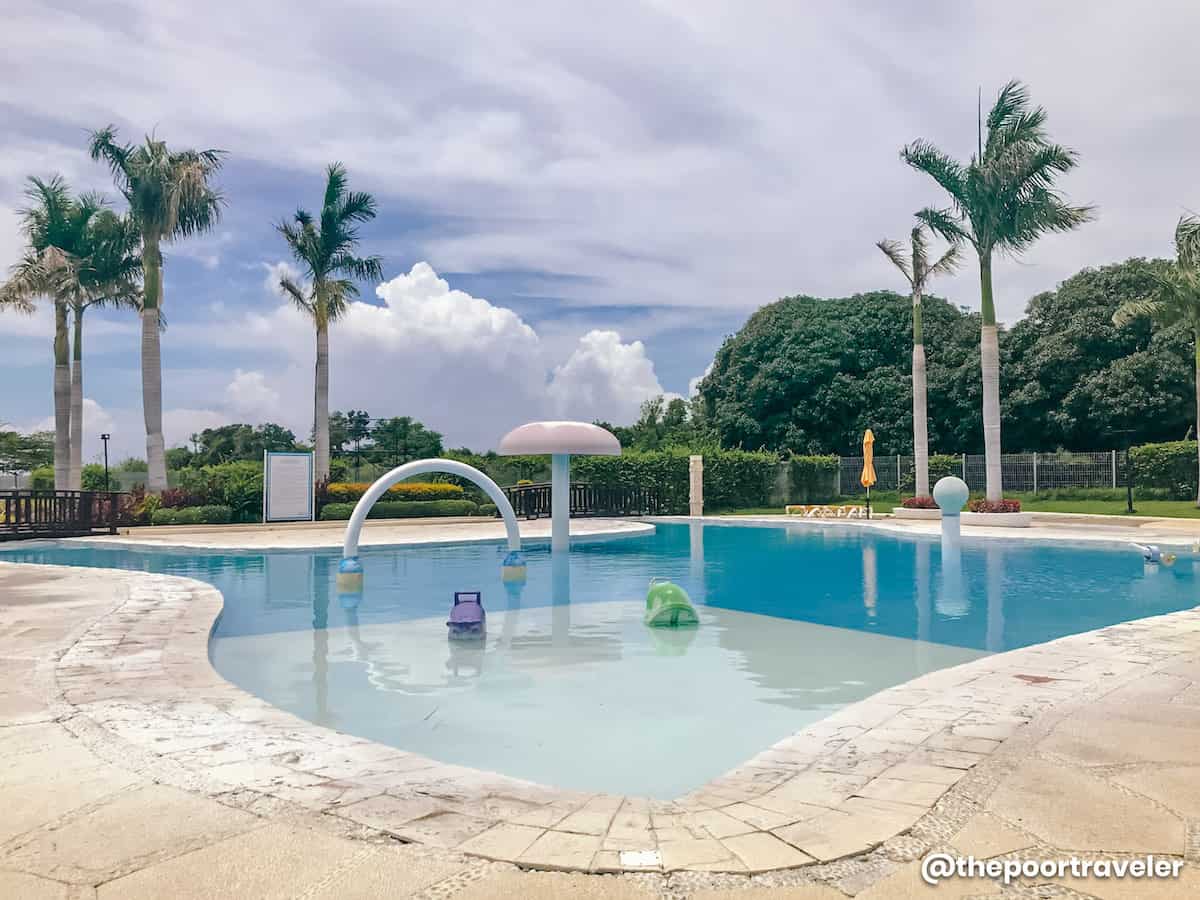 If you want a more exciting water adventure, Aquaria Water Park is for you. With the 525-meter fine beach, pools, and slides, it can be enjoyed by both kids and kids-at-heart. You can also ride a jet ski or a banana boat.
EZ Museum
EZ Museum or Museo de Enrique Zobel is a museum dedicated to Enrique Zobel, his family, and the town of Calatagan. The museum showcases family memorabilia and informative pieces about the history and culture of the municipality. They also organize tours and arts and crafts sessions. You can also find a cafe and a souvenir shop in the museum.
Stilts Calatagan
If you love the beach, Stilts Calatagan is a great choice for you. They have three beaches which are accessible even to day-trippers so you don't have to stay overnight to enjoy the resort. The fee for day-trips is P450 per person during off-peak season and P500 per person during peak season.
They also have a lot of activities you can enjoy.
Stand-Up Paddle: P350/hour
Single Kayak: P350/hour
Tandem Kayak: P450/hour
Floating Island Platform: P350/hour (up to 4 pax per platform)
Banana Boat: P475/person per session (minimum of 6 pax, maximum of 10 pax)
Beach Volleyball: P100/hour
Scuba Diving: P2,000 – P4,000 (depending on the number of participants and the skill level)
Boat Adventure Tour: P2,400 – P6,000 (depending on the size of boat and group)
ATV Adventure Tour: P975/pax (Basic Course), P1,375/pax (Complete Course)
---
Best Time to Visit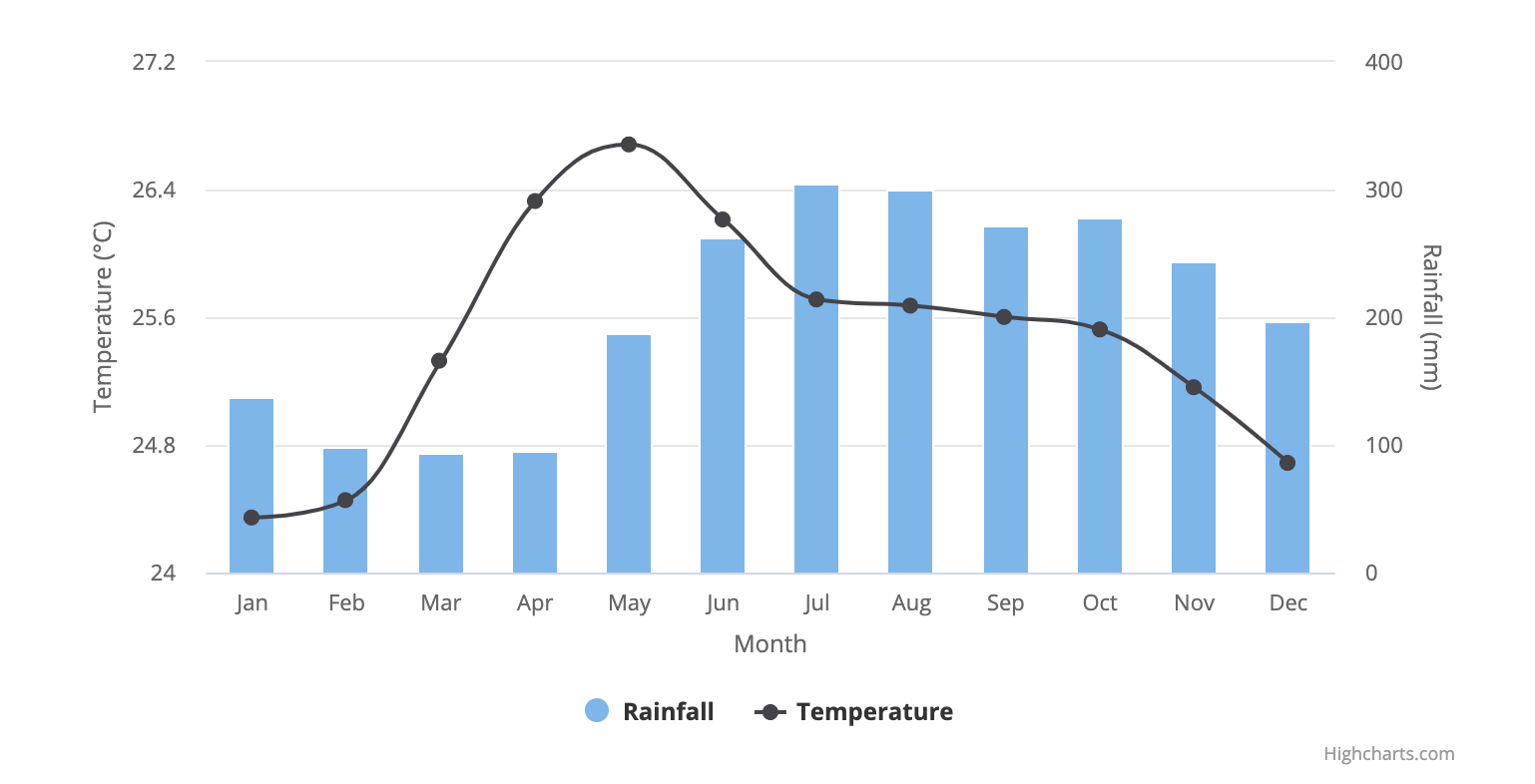 January to May is the best time to visit Calatagan. This is the dry season in the country with the months of March to May being the peak of summer. If you will travel between these months, avoid the weekends, holidays, and the Holy Week. There will most likely be a lot of people around this time and the beaches might be crowded.
---
Practical Travel Tips
Always check for updates. Some adjustments have to be taken for establishments and attractions to operate during the new normal. Don't forget to contact or visit the official websites or Facebook pages of the attractions and activities for announcements and updates before going.
There is a tourism and environmental fee in Calatagan. A P30 fee is collected by the resorts upon entry. You only need to pay it once, so if you paid at one resort and plans to visit another, keep your Environmental Fee Slip with you.
Leave nothing but footprints. Don't litter on the beach. Take your trash with you when you leave a place.
Use coral-friendly sunscreen. Some sunscreens contain chemicals that are harmful to marine life. Use products that do not contain oxybenzone, benzophenone, and parabens.
Bring a hat or a light scarf. Island hopping boats don't have covers so it's better to make sure you can use something as protection from the sun aside from sunscreen.
Bring insect-repellant lotion. There could be a lot of mosquitoes outdoors especially if you're camping so make sure you protect yourself from mosquito bites.
Follow the town's rules and regulations. Make sure you know the travel safety protocols and requirements and follow them.
---
Sample Itinerary
Here is a sample itinerary for an overnight stay in Calatagan. Feel free to make adjustments depending on your schedule and preferences.
Day 1
-Travel to Calatagan
-Pay Calatagan Environmental Fee
-Check in at the resort
-Pitch a tent (if beach camping) / Settle down (if renting a cottage or hut)
-Beach bumming
-Lunch
-Island Hopping
-Rest
-Watch sunset
-Dinner
-Lights off
Day 2
-Morning swim
-Freshen up
-Pack up
-Travel to the lighthouse
-Travel back to Manila
---
Reminders