A first-class municipality in Oriental Mindoro, Puerto Galera is located at the northernmost tip of Mindoro Island. Being about 130 kilometers south of Manila, it is easily accessible from the capital and CALABARZON, the most populous region in the country. Its accessibility made it one of the most well-known beach destinations for many years.
The island has been a busy port area even before the Spaniards arrived. Its bay is a good shelter for ships and boats against bad weather. When the Spaniards arrived in Batangas in 1570, they later crossed the Verde Island Passage and reached this coastal settlement. They called the place Puerto Galera (Port of Galleons).
Today, Puerto Galera remains to be one of the many beautiful beach destinations near Manila. It faces the Verde Island Passage which is described as the "center of the center" of the marine biodiversity in the world by a 2007 Smithsonian Institute study because of the high concentration of marine species. It was also declared as a UNESCO Man and Biosphere Reserve in 1973.
ATTENTION! Don't forget to accomplish all the requirements prior to your visit. Take note of the new normal travel rules and guidelines and make sure to comply with them. It's best to check the official website or the Facebook page of Puerto Galera local government, Puerto Galera Tourism Office, and Oriental Mindoro Provincial Government for updates and announcements.
---
Best Area to Stay
There are over a dozen coves with fair sand along Puerto Galera's jagged coastline. Among all those, there are three places that are most ideal for tourists to stay in.
White Beach: The most popular beach in Puerto Galera where most of the tourism action takes place. This is Puerto Galera's answer to that of Boracay's. There are a lot of lodging and dining options here. If you're looking for nightlife, this is also where it is.
Sabang Beach: A bit far from White Beach but this is also a great spot especially for divers. There are multiple dive resorts here and a lot of other accommodation options.
Aninuan Beach: This is right next to White Beach, but it is much quieter. If you want to have a more relaxing stay but also want to be close to White Beach, this place is ideal.
Top Beachfront Resorts
Here are the highest-rated resorts in Puerto Galera that you can book for your stay.
Top Dive Resorts
If your main plan is diving in Puerto Galera, here are the highest-rated dive resorts that you can book for your stay.
---
Getting There
NOTE: This section is a work in progress. Due to the pandemic, changes may have occurred. Please contact the LGU, terminal, or bus company directly for the latest schedule, routes, and fares.
The most common way to go to Puerto Galera from Manila is via Batangas. This is also the cheapest way to reach this popular beach destination. From Manila, you need to go to Batangas Pier where you'll catch a ferry to either of the two ports in Puerto Galera. Balatero Port, which is close to White Beach and Aninuan Beach, and Muelle Port, which is closer to Sabang Beach.
Go to a JAM Liner Bus Terminal. Jam Liner has two terminals, one in Cubao and one near LRT Buendia.
Hop on a bus bound to Batangas Pier. The travel time may vary on the stops the bus makes. Some buses make several stops in Sto. Tomas and Tanauan. Catch a bus with the CALABARZON sign if you want to reach Batangas Pier faster. This bus will take the STAR Tollway, bypassing most towns and cities between SLEX and Batangas City. Travel time is around 2-3 hours. The fare is more or less P200.
Alight at Batangas Pier. If you want to make sure, you may also tell your conductor that you're headed to Puerto Galera so he knows where to drop you off.
Go straight to the ticket counters when you arrive at the pier. There may be touts that will approach you saying there will be no public ferries to Puerto Galera that day to get you to rent a private boat, but don't believe them. Go straight to the ticketing counters.
Buy ferry tickets to Puerto Galera. You have two options: a RoRo or a fastcraft. The fare is around P300.
Pay the Batangas Pier Terminal Fee. The terminal fee per person is P30.
Get on your designated ferry. The travel time is 55 to 100 minutes, depending on the type of vessel.
Pay the environmental fee at the Balatero or Muelle Port. The environmental fee is P50 per person. Balatero Port also has an additional P20 fee.
Travel to your resort. For short distances, the tricycle fare is P200 per trip.
---
Tourist Spots & Attractions
ATTENTION! Because of the pandemic, the opening hours and rates might change from time to time. Make sure you check the official websites or Facebook pages of the attractions and tourist spots prior to your trip.
White Beach and Nightlife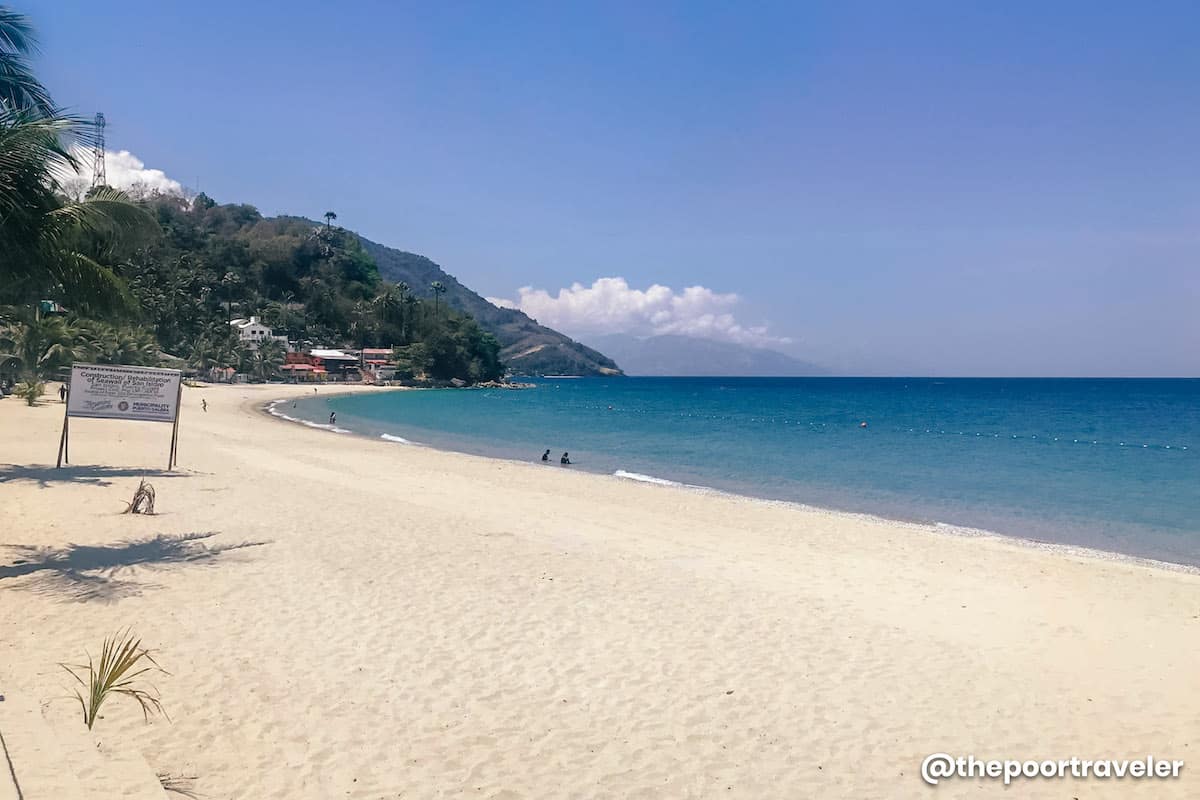 The most popular beach in Puerto Galera, White Beach is its answer to Boracay. This place is highly commercialized and you can find a lot of activities to enjoy. If you're looking for nightlife in Puerto Galera, this is the place to be. On weekends and holidays, there are live bands and fire dancers too.
Water Sports
If you're looking for more thrilling adventures, there are lots of water activities you can do. Most of the water rides are best enjoyed as a group. Here are some of them:
Fly Fish: P1,500 (good for 3 pax)
Flying Saucer: P2,000 (good for 6 pax)
Jetski: P2,000 (for 15 minutes)
Unicorn: P2,500 (good for 10 pax)
King Cobra: P2,500 (good for 10 pax)
Land Tour
Don't leave out the inland attractions of Puerto Galera! There are tourist spots that are easily accessible by land. You may join a tricycle tour to visit these sites. Here are the usual stops of the tricycle tour: Tamaraw Falls, Mangyan Village, and Virgin Beach.
The tour is around P800 per tricycle, good for a maximum of three (3) passengers. Note that the rate doesn't include entrance and other fees to each site. These are the additional fees that you have to pay:
Tamaraw Falls Swimming Area Fee: P30/person. You only need to pay for the entrance if you plan to swim and take longer time here; otherwise, you can just view it from the side of the highway and take photos from there for free.
Virgin Beach Entrance Fee: P30/person
If you don't prefer a tricycle or you're with a bigger group, you may also charter a multi-cab or jeepney for over P2,000 per vehicle. This doesn't include additional fees as well. This will allow you to see other attractions at your own pace. Here are additional attractions that you can include in your itinerary besides the three abovementioned tourist spots: Turukan Falls, Hanging Bridge, Lantuyan Water Curtain, and Infinity Farm.
Island Hopping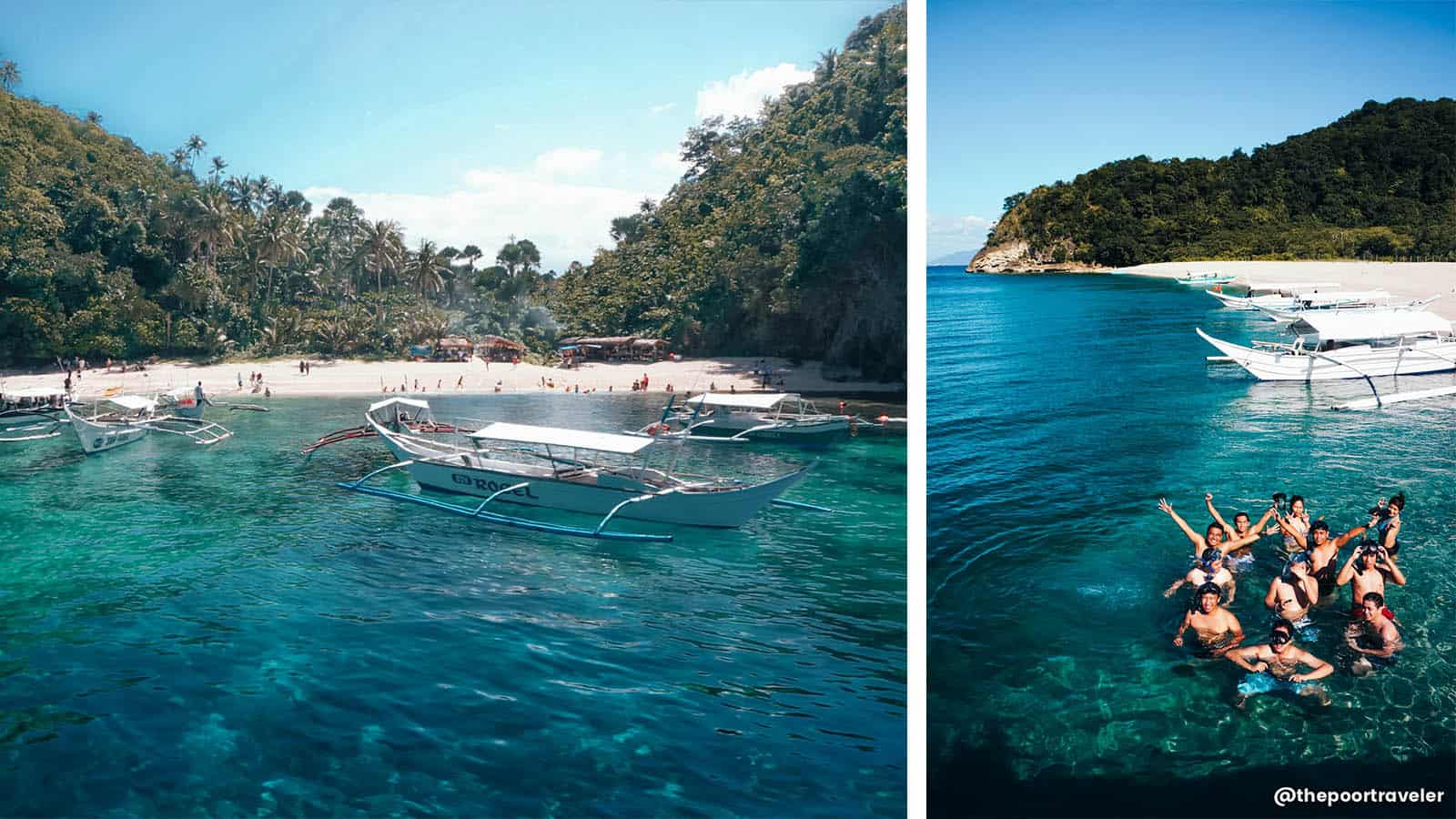 If you want to explore small islands and other sand pockets of Puerto Galera and other nearby towns, island hopping is the way to go because some of the beaches and destinations, although located on Mindoro Island, can only be accessed by boat.
Most Island Hopping tour packages will take you to these attractions: Haligi Beach, Bayanan Beach, Sandbar (sometimes replaced by Maniknik Beach), and Coral Garden. You can also replace an attraction with another. Here's the list of beaches where you can choose three.
Buri Beach
San Antonio
Fridays
Long Beach
Coco Beach
Big La Laguna
Small La Laguna
Talipanan Beach
Sabang Beach
Tamaraw Beach
A boat tour costs P1,800 – P2,000 per boat, good for six to eight passengers. There's an additional fee of P200 per person for the smaller paddle boat that will take you to the snorkeling site. To make the most of your trip, you may visit these sites for an extra P600 per person:
San Antonio Island's Underwater Cave
Giant Clams Site
Coral Garden
Diving Courses
Puerto Galera is at the southwestern end of the Verde Island Passage, which is dubbed as the "center of the center" of the world's marine biodiversity by a 2007 Smithsonian Institute Study citing its high concentration of marine life.
There are over 40 established dive sites in Puerto Galera making it one of the top diving destinations in the Philippines. If you have never tried scuba diving before, Puerto Galera is an ideal place to try it for the first time. You can find a lot of dive shops and resorts here. Rates may vary, but some start at P1,500 per dive. You can also take PADI introductory courses for around P3,500 (1-2 hours, 1 dive).
---
Best Time to Visit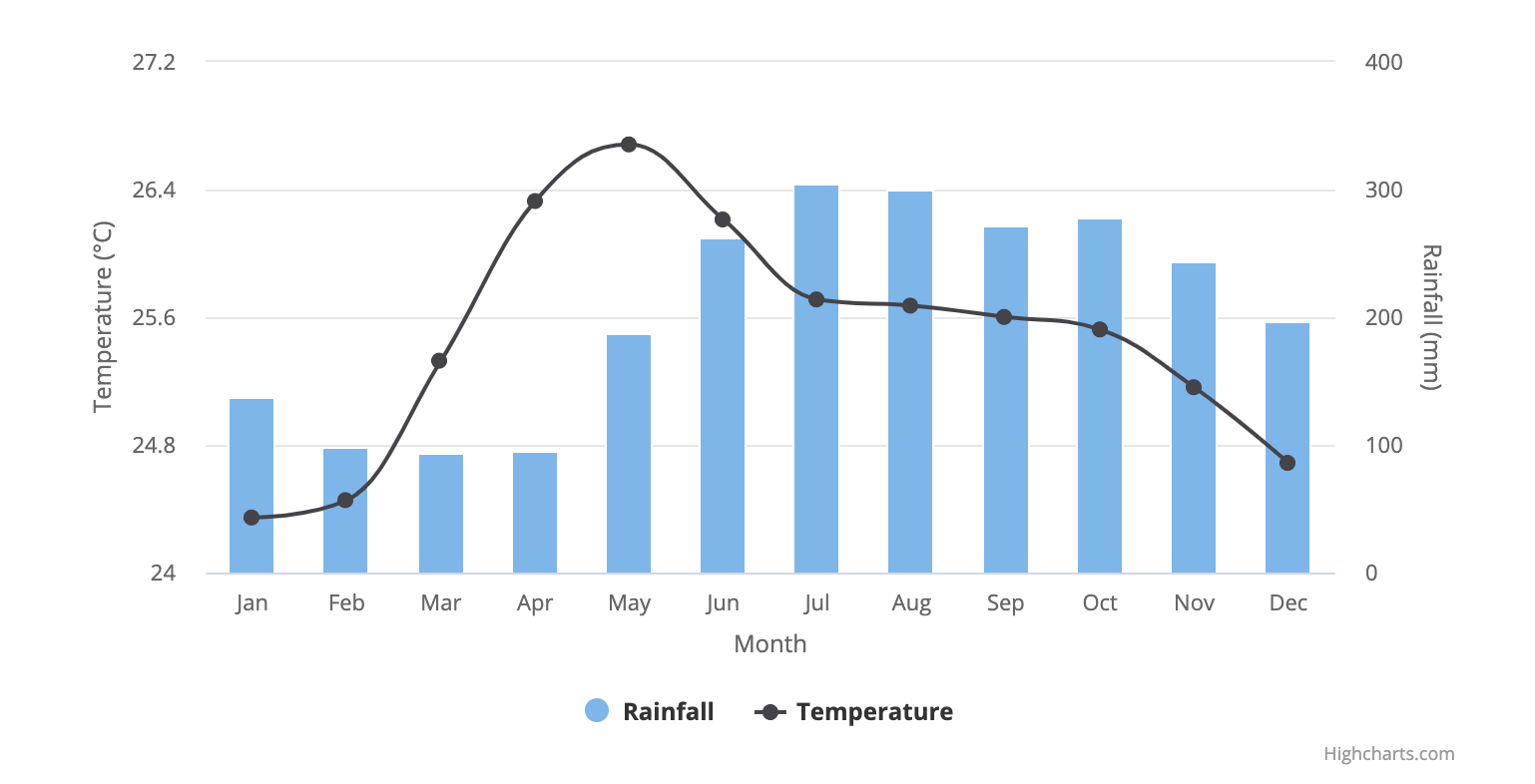 The months of December to March are the most ideal time to visit Puerto Galera. These months are dry, but not too hot so you can enjoy the outdoors. The months of July and August have the most rainfall so if you don't want the rain to interfere with your itinerary, you'd want to avoid these months.
---
Practical Travel Tips
Always check for updates. Some adjustments have to be taken for establishments and attractions to operate during the new normal. Don't forget to contact or visit the official websites or Facebook pages of the attractions and activities for announcements and updates before going.
Leave nothing but footprints. Do not leave trash on the beach or other attractions you'll visit. Help protect the environment by throwing your trash in proper garbage disposals.
Bring sun protection. The sun can be unforgiving sometimes, especially in summer. Don't forget to bring a hat/cap and sunglasses or apply sunscreen.
Use coral-friendly sunscreen. Help protect marine life by making sure you use sunscreen that is coral-friendly. Avoid products that contain the following chemicals: oxybenzone, benzophenone, and parabens.
Practice sustainability and travel responsibly. Preserve the beauty of our environment by practicing sustainable tourism. You can start small by bringing and using reusable products like dry bags or eco bags to avoid single-use plastic. Bringing a reusable water bottle is ideal too.
Follow the town's rules and regulations. Make sure you know the travel safety protocols and requirements and follow them.
---
Sample Itinerary
Here's a sample overnight itinerary for Puerto Galera. Feel free to make adjustments depending on your preferences and the number of days you want to stay.
Day 1
-Arrival at Batangas Pier
-Purchase ticket and pay terminal fee
-Board the ferry to Puerto Galera
-Arrival at Puerto Galera
-Pay environmental Fee
-Travel to your booked resort
-Check in or drop bags
-Lunch
-Island Hopping
-Back to resort
-Freshen up
-Go to White Beach
-Dinner
-White Beach Nightlife
-Back to resort
-Lights off
Day 2
-Land Tour
-Buy food at the public market
-Continue land tour
-Brunch at Tamaraw Falls
-Check out
-Tricycle to Port
-Buy ticket to Batangas
-Pay terminal fee and exit fee
-Board ferry to Batangas Pier
-Arrival at Batangas Pier
-Travel back to Manila
---
Reminders