They say experience is the best teacher. What better way to learn about the world than to travel!
It's true especially for students. Over the past several years, more and more from the younger generation discover the joys of travel. It is not uncommon for students to pack their bags and head out for some real-world adventure. Of course, the needs of a student-on-the-road are different. Budget is a top concern. To add to their funds, many work online by doing some travel writing or other freelance work.
For Western travelers, North America and Europe are some of the easiest options, but for the more adventurous, Southeast Asia is an ideal choice. One of the rising tourist destinations in the region is the Philippines. But even if you're bound for its majestic islands, you might still find yourself in Manila. Much has been said about the capital, but it is home to the friendliest and warmest locals in the world. Don't just visit it on passing. Catch some amazing views, do some crazy cheap shopping, and seek memorable historic spots. Everyone who visits this place finds that there's much more to it than just a couple of sights and a fast-changing cityscape.
So, if you've decided to visit Manila, you should definitely make a plan. But don't worry, we have narrowed down the many options to help you. Here's our list of the best budget-friendly things to do in Manila, Philippines. Many of these can be enjoyed for FREE!
1. National Museum Complex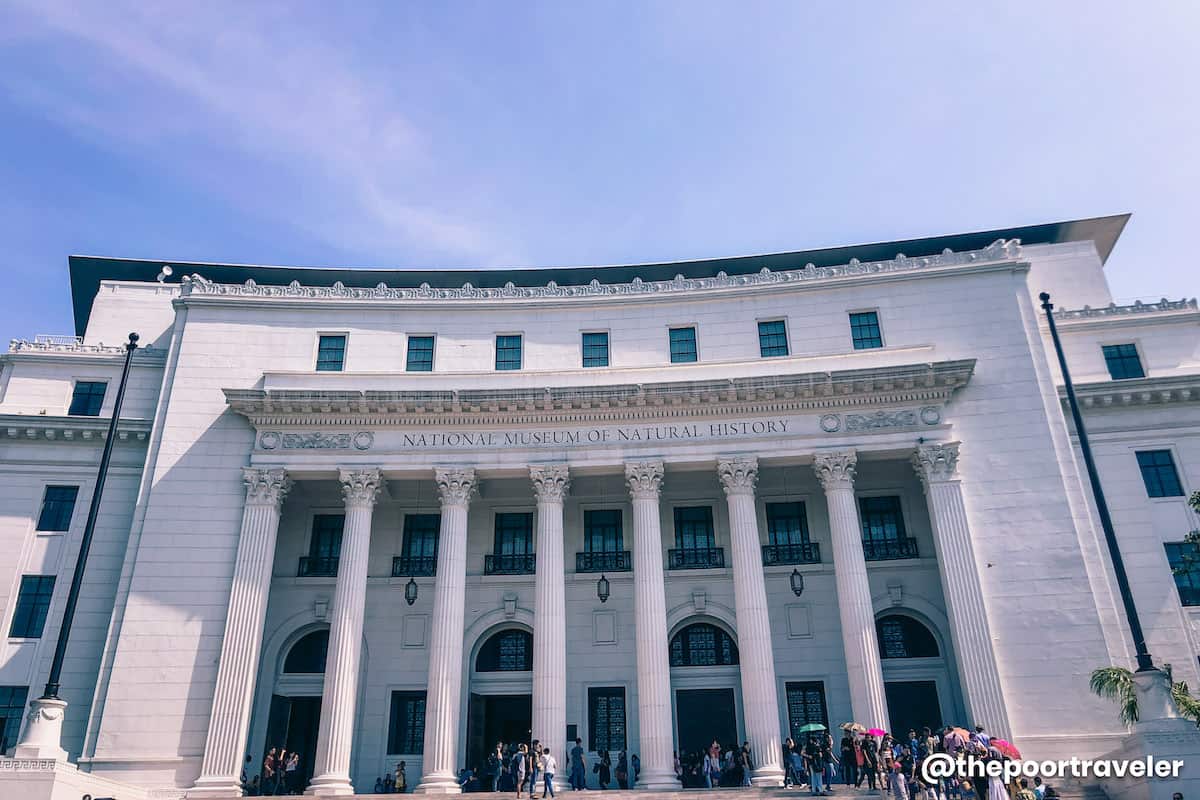 Most outsiders are not that familiar with Philippine history and culture, and the National Museum complex is the best place for a quick 101. It has four parts: Museum of Fine Arts, Museum of Natural History, National Museum of Anthropology, and the National Planetarium.
The Museum of Natural History and the National Planetarium have recently undergone major renovation, so expect a more comfortable and pleasant experience. I could tell you the many interesting pieces that you can check out, but I'll let the museums themselves to do my homework for me, so just pay a visit and learn more about the Philippines.
2. Intramuros
Search for the best places to visit in Manila and Intramuros will be somewhere at the top of their list. Intramuros is the historic district. It is also called the 'Walled City'. It was the center of the city during the Spanish colonization. There are still walls there that served to protect the city from foreign invasions.
Right now, you can still feel the charm when you walk on their cobbled streets and see the architecture. There are plenty of churches, museums, and parks within its perimeter. Since it isn't really big, you can go on foot or take a kalesa – horse drawn carriage ride.
3. Rizal Park
While you're in Intramuros, visit the Rizal Park – it's a short walk away. Although many locals still refer to it as Luneta, it has been renamed to Rizal Park, after the Philippine national hero Jose Rizal, who was executed by the Spaniards right here. His death strengthened the people's support for the revolution and the clamor for independence.
4. Manila Bay Sunset
Numerous places around the world claim they have the best sunset, but only a few can rival Manila Bay's dramatic, heavenly display. You can catch a sunset view from the Baywalk, while having early dinner at an al fresco resto, or while sipping on a cocktail at a rooftop bar. Manila's sunet is almost always breathtaking, spilling strong purples and oranges to the skies.
5. Binondo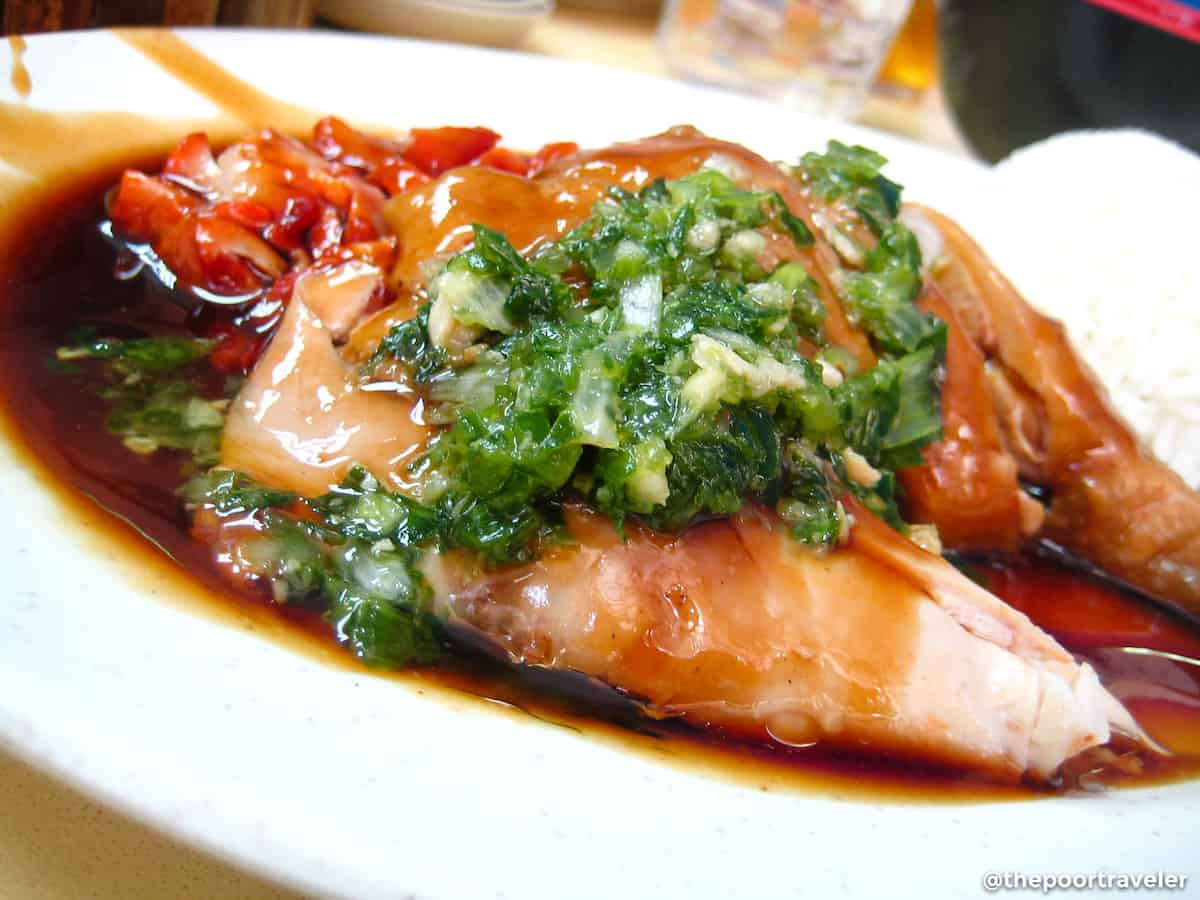 If you're a certified foodie or just plain hungry, Binondo is the place to be. Binondo is the oldest Chinatown in the world and it is right there in Manila. There you'll find amazing Filipino-Chinese food at really affordable prices, as well as be able to see some really interesting historical spots. There's also a food tour that you can join!
6. UP Diliman
The University of the Philippines-Diliman isn't just a school, but has a world of its own secluded from the hustle and bustle of the metro. Go jogging, have a picnic or just walk around the campus grounds and see the old buildings.
You can also explore Maginhawa Street nearby. This is a foodie's paradise with several restaurants that provide all sorts of cuisines — from the typical street food (balut and isaw) to home-cooked options to gourmet meals.
7. Poblacion
Poblacion is the hippest and trendiest neighborhoods in Makati. There is a growing backpacking scene in this district so you won't feel out of place. Lots of cheap lodging and dining options around the area. You can also go on a pub crawl, have some local craft beer, or drink a cocktail at one of their rooftop bars with a great view of the city.
That's it! Some of the most budget-friendly things to do for your Manila itinerary. Of course, if you have a bigger budget, you can enjoy a lot more exciting attractions!
---
Author's Bio: Jeremy Raynolds is a travel addict. As soon as he graduated with a degree in Literature, he found the perfect job for himself – a travel writer.
---
Reminders