During Imperial China, there was a simple bowl dish borne out of careful preparation and exotic taste that held such significance in people's palate. The delicacy was rare and beyond delectable, which made the populace, from commoners to emperors, fancy it as a staple on their tables during weddings, banquets, and other special gatherings.
Considered as one of the eight treasured foods from the sea, this soup—the shark's fin soup—became a cornerstone of Chinese cuisine.
As it is both a culinary and cultural treasure, the shark's fin soup remains a sought-after entrée until today. However, amid the prestige and palatability, there lies in its production an ugly truth that leaves a bad taste in the mouth.
Procuring the main ingredient for the soup entails shark finning, the act of slicing off the fins of a live shark. The dismembered shark, rendered helpless and mobility-impaired, is then thrown back into the sea to suffer a slow and agonizing death. Shark fins are also in demand in the global trade for making so-called medicinal products.
Shark finning is a major cause of the continuous decline of the shark population, and the Philippines is not an exemption to this ecological concern. This is why the Marine Wildlife Watch of the Philippines (MWWP) has been working closely with other like-minded groups to create awareness and promote protection not only for sharks but also rays and other sea creatures playing a role in the preservation of the country's marine ecosystems.
Aside from publishing a primer on the response and rescue for sharks and rays, MWWP also came up with a set of infographics enumerating and describing sharks and rays protected by law.
Currently, the whale shark and giant manta ray are protected nationally, but, according to MWWP, there is a proposed bill in congress aiming to cover all sharks and rays.
The complete MWWP list with supplementary visuals can be accessed below: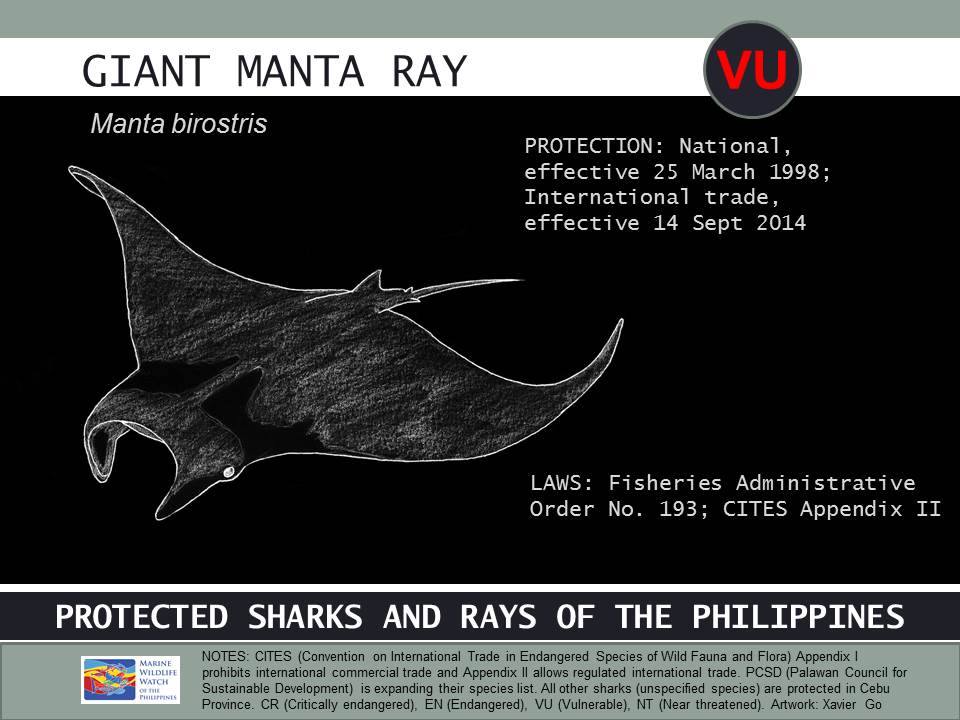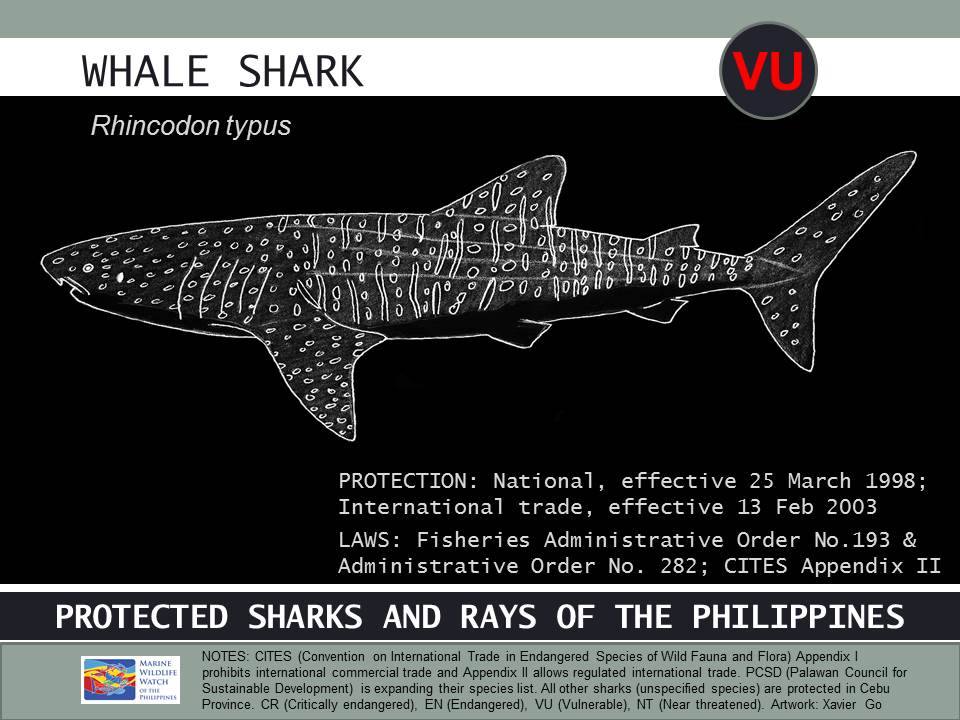 Reminders