There's so much to be worried about when it comes to our seas. Marine debris has been killing wildlife. Shark finning remains prevalent. Coral reefs are destroyed in unimaginable scale in many parts of the world. The harm that we, as a species, do to our oceans are so massive that scientists project that we will run out of seafood by 2050.
You would think that it would have ringed the alarm bells by now, but many — especially those in the cities — still continue to be oblivious partly because we don't realize just how much we depend on our seas. We don't really see that even though we live in a concrete jungle far from the coast, we are part of a network that heavily contributes to the destruction of marine ecosystems. The cigarette butt you just toss on the pavement, that shampoo sachet you throw away, and that straw you use just once: they're all going to end up in the ocean. For many of us, the only time we care about our seas is when we are about to hit the beach. But even then, we are not aware of the dangers we bring the moment we take that dip and embrace that wave.
Sunscreens, for example, don't look destructive at all. And we all need it if we're going to spend a long time under the sun. Sunscreens have been proven effective in blocking the harmful UV rays. But it comes with a price. A study conducted by Archives of Environmental Contamination and Toxicology revealed that most sunscreen products contain chemicals that are harmful to marine life.
"One such chemical, oxybenzone, has a toxic effect on young coral, causing endocrine disruption, DNA damage and death," Dr. Craig Downs wrote in an article about the issue. "In essence, it poses a major ecological conservation crisis because it prevents new corals from populating an area."
That doesn't mean that we should ditch sunscreens altogether — our skin still needs protection — but we can choose the products we use. There are brands out there that offer reef-friendly sunscreens, which do not contain the said chemicals. "Over 5,000 metric tons of sunscreen containing coral-bleaching ingredients wash off from swimmers annually," shares Anna Meloto-Wilk, Co-Founder and President of Human Nature. Human Nature is a brand offering body products that they claim are reef-friendly and do not cause harm to the marine environment.
Aside from oxybenzone, most synthetic sunscreens also have parabens and benzophenone, which can bleach corals within just four days of exposure. Others have plastic microbeads which can enter the food chain.
At the first Save Our Seas Coastival, organized by Human Nature in San Juan, La Union, they highlighted these environmental hazards. "The Philippines is home to almost 22.5 sq. km of coral reefs (32% of the total Coral Triangle area or 9% of the world)." Over 60% of it are vulnerable to the potential damage that marine pollutants in synthetic sunscreens can bring.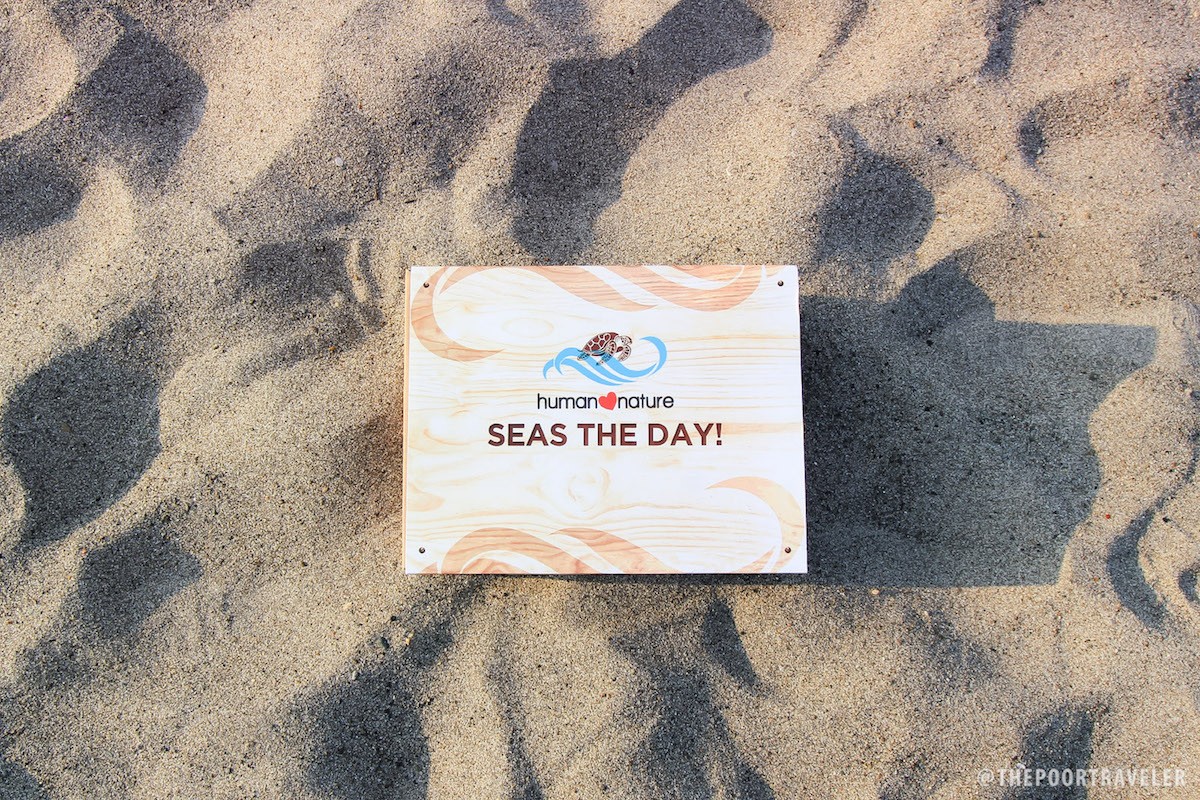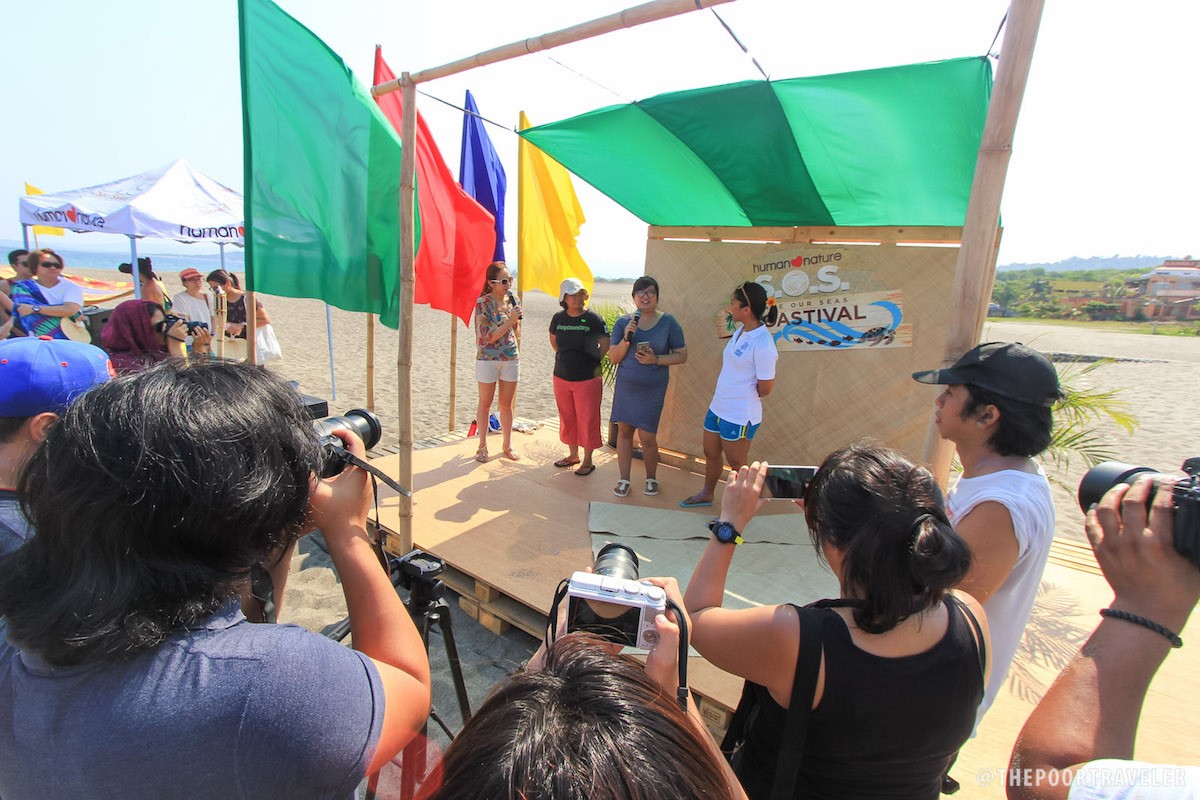 The event culminated with the completion of a 180-m sand art by muralist and climate justice advocate AG Saño. The piece featured a giant SOS, which signifies a call for help in saving our seas.
Save Our Seas Coastival was held in cooperation with Save Philippine Seas, World Wide Fund for Nature, Coastal Underwater Resource Management Actions (CURMA), and eco-tourism group La Union Soul in hopes of inspiring beachgoers to be more conscious of the products they bring into the open water.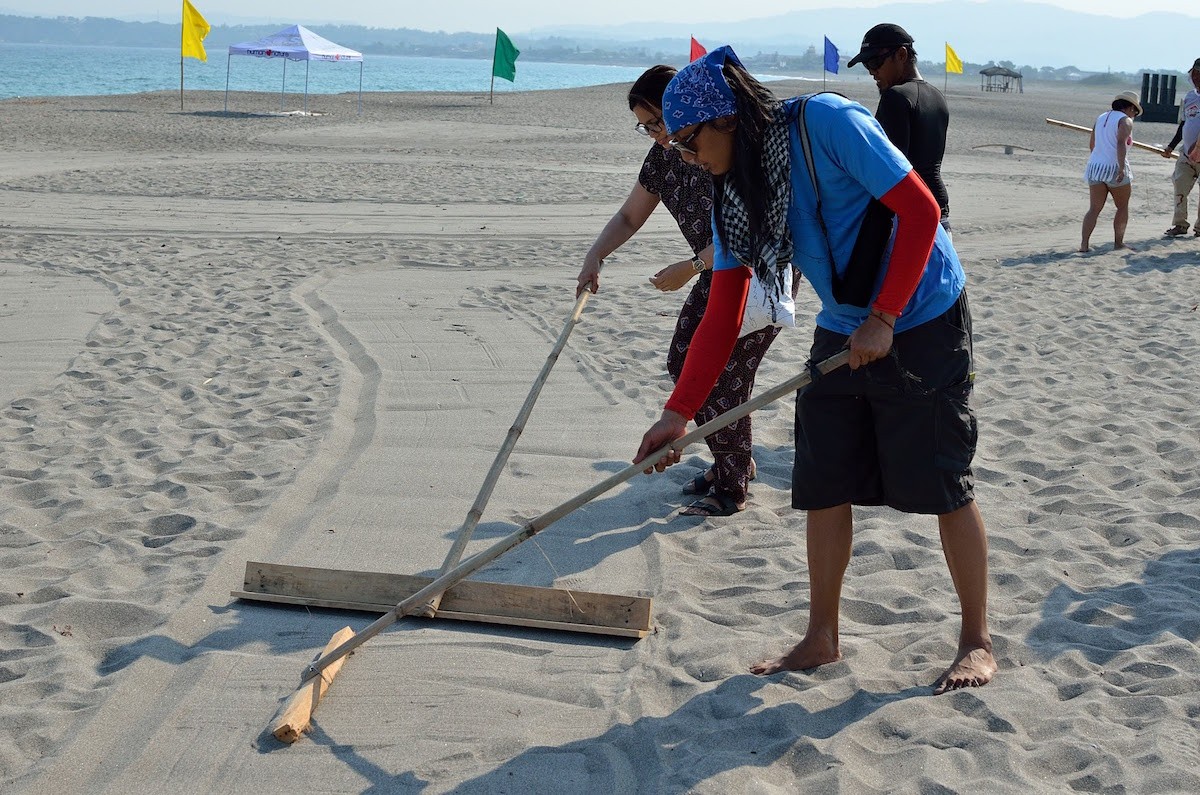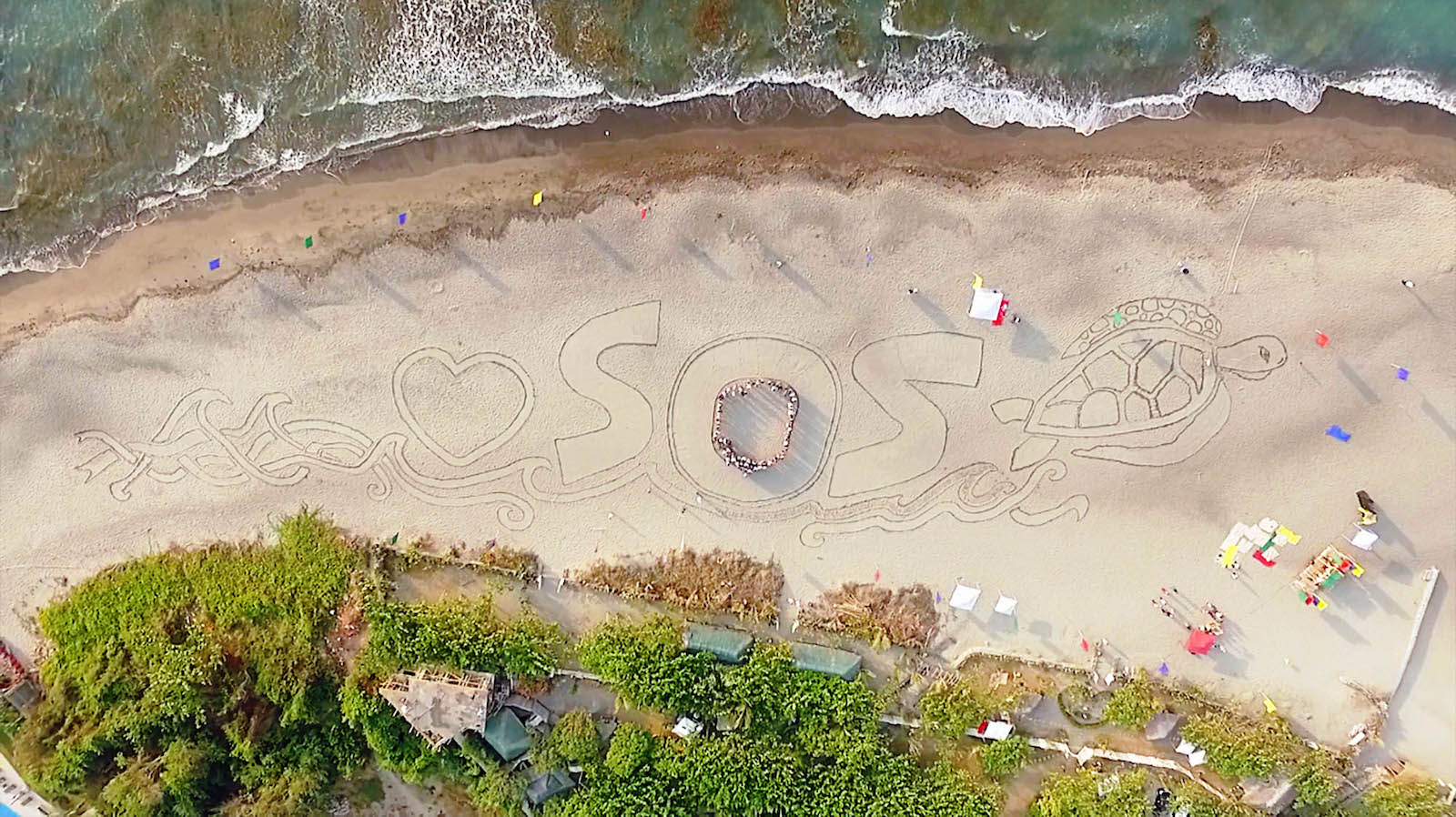 For more information log on to humanheartnature.com.
Reminders