The province of Quezon has a lot to offer for beachgoers and those seeking a quick weekend getaway from Manila or the big cities in the south. The province has plenty of beaches to choose from, whether one is looking for an easy place to get to or a remote destination that takes more time and effort.
Here are some of the beaches to consider adding to your itinerary for a weekend getaway or for the long holidays.
Alibijaban Island
Located in San Andres, Alibijaban is a remote destination worth adding to your itinerary because of its relative isolation. It takes quite a while to get here, around seven hours by land and another half hour by boat. However, the effort is worth it as you'll see pristine beaches, friendly locals, and an idyllic setting. The waters glisten a cerulean hue and the soft white shore make the beach the perfect place to relax, unwind, and swim. Bring your own tent, food, and drinks if you plan to set up camp on the island. The sunset here is nothing short of spectacular.
---
Cagbalete Island
Another noteworthy destination to add to your Quezon itinerary is Cagbalete Island. Located in Mauban, you can reach this island by bus, jeep, and boat. The beach is beautiful and the waters a turquoise color that will entice you to take a dip to douse the mid-day heat. There are fetching mangroves that add to the rawness of the area, and you'll also see attractive patterns when the tide is low. This is the ideal place to chill and forget the worries of work and the city.
---
Borawan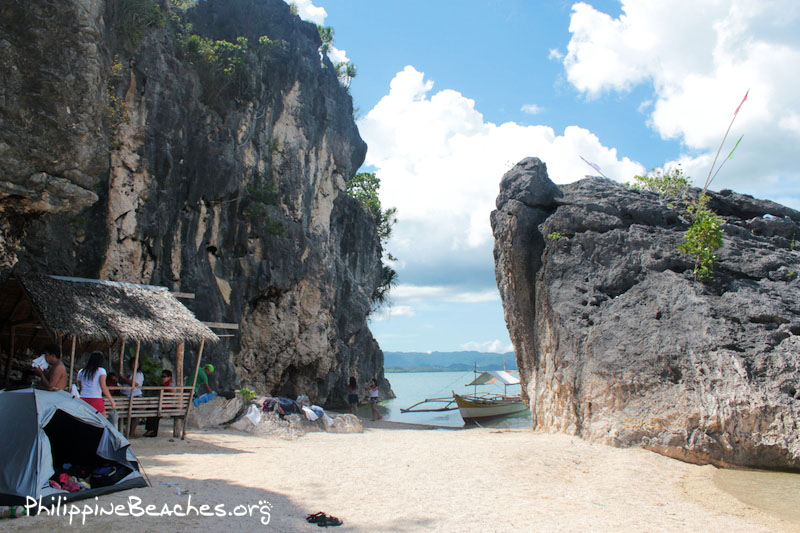 The name of this beach is a portmanteau of 'Boracay' and 'Palawan'. Borawan is a popular destination because of its accessibility, swimmable and cerulean waters, and white sand shore. The rock formations add certain rawness to its appeal. Wade, swim or cool off in the waters, get a tan, read a book, have a picnic, or just chill with a cold drink in hand are just some of the things you can do.
---
Salibungot Beach
Jomalig Island is a remote destination that only the determined can get to. The hours of boat and bus rides will test your patience and resolve; however, once you reach the island, your efforts will be rewarded. Salibungot Beach distinguishes itself from other beaches with its golden sand. The color of the sand deepens during sunset, making it the perfect time to take pictures. Laze on the shore, sunbathe, swim, or just do nothing but enjoy nature during your stay.
---
Dampalitan Beach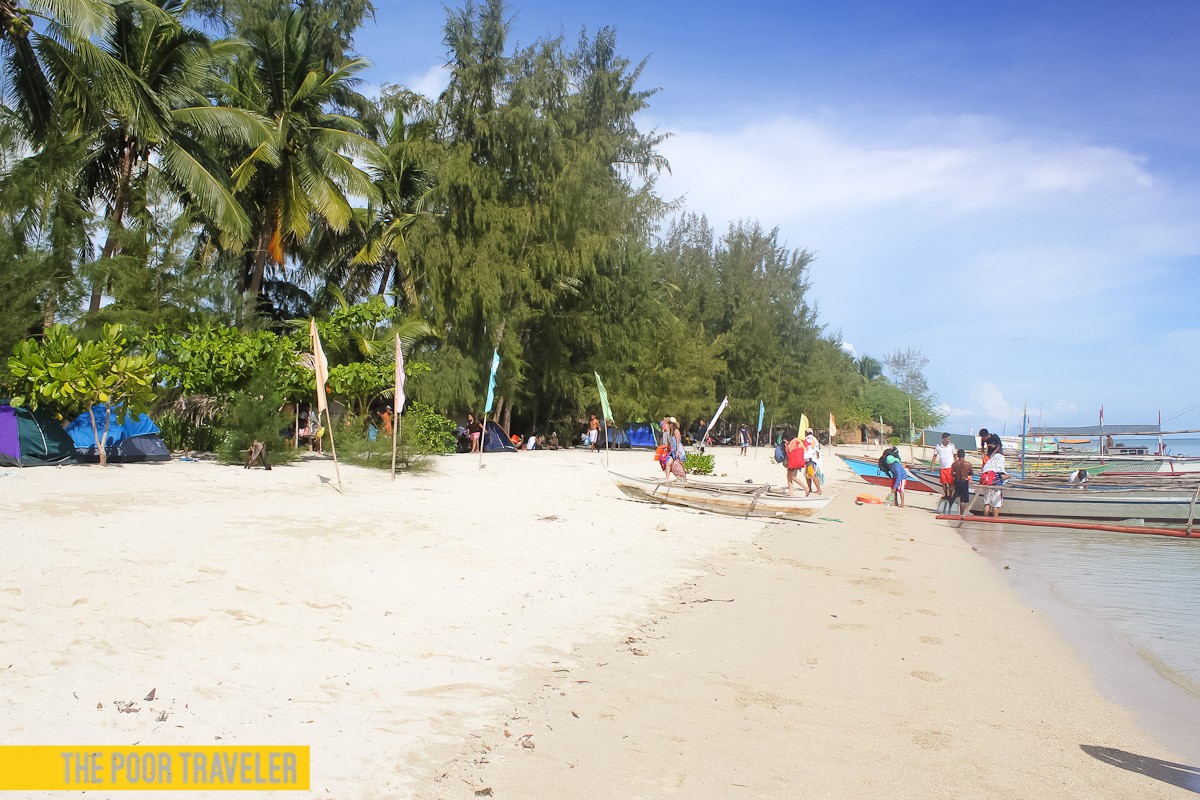 Dampalitan Beach, Puting Buhangin, and Borawan are destinations you can visit in one trip. Dampalitan is the place to go if you plan to go camping and enjoy nature. The whitish shore is typical of any weekend getaway destination, and swimming in the cool waters douses the heat of the day and re-energizes your body. This is also a good spot to watch the sunset; on a good day, you'll see the skies turn from blue into a light orange then a fiery red.
---
Puting Buhangin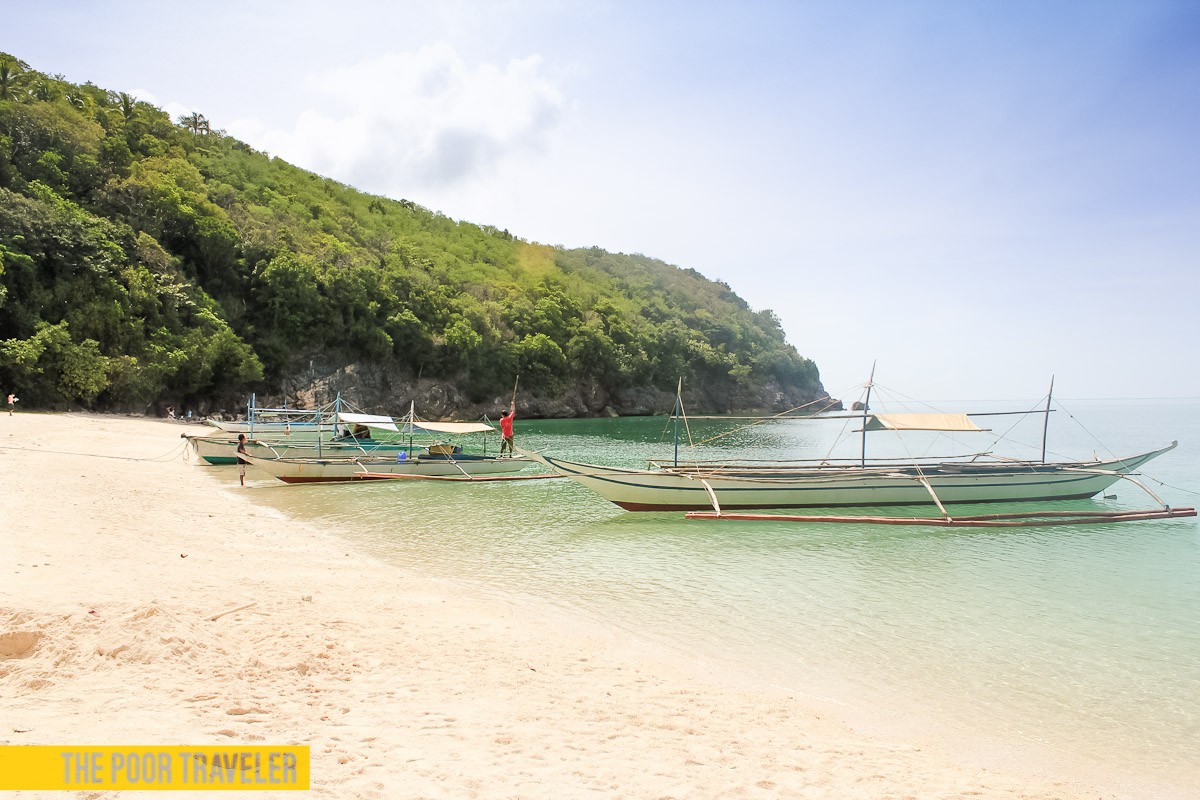 You can include Puting Buhangin in your itinerary if you are stopping by Dampalitan Beach. It got its name because of its white-sand shore. The aquamarine waters will entice you to take a dip. There is also a small cave where you can walk into. Just be careful of the sharp rocks. The idyllic setting makes for a relaxing getaway with friends or family. Soak up some sun, wade or swim in the waters, or just laze on the beach until your next stop.
---
Kanaway Island
Jomalig Island is a remote destination that takes time and effort to get to. Just off its coast is another place worth going to, Kanaway Island. It provides you with an idyllic setting to relax, unwind, and forget your worries. Wade or swim in the waters, grab a cold drink, or just chill for a while.
---
Minasawa Island
This island is a good place to visit for birdwatchers and beach bums. Minasawa also has a bird sanctuary for those who want to do more than just the usual activities. For those who aren't fond of birds, you can just laze on the shore, swim or wade in the crystalline waters, get a tan, or take as many pictures you like.
---
Binumbunan Island
Quezon has many relatively untouched beaches because of their remote locations and the amount of effort it takes to get to some of them. One of the places to add to your itinerary is Binumbunan Island. It is an idyllic destination where you can forget stress and lose track of time as the lapping of the waves lull you to sleep. The cream-colored sand and the mirror-like waters are picturesque. Take a dip in the waters to cool off, sunbathe or just beach bum.
---
These are the beaches of note in Quezon. Plan your own trip maybe in one go or on separate occasions, as you may end up spending hours on just one island or beach. The province has plenty to offer for those who want a quick getaway or long vacation lazing on the shore, swimming, taking pictures, enjoying nature or forgetting one's worries.
Reminders