2013 • 10 • 11
With so many restaurants to choose from, every meal in Boracay might be a hit-and-miss affair. It's very easy to fall prey to beachfront displays, buffet promos, and even free dinners, which turn out to be no charity work at all.
On our first time in Boracay, we were so disappointed in the food choices we had made, because they were either too bland, too pricey, or both. Since then, we had made it a point to ask around first before stepping in.
We consider ourselves average spenders—we prefer affordable food most times, but indulge once in a while, but never on unreasonably priced food. The restaurants on this list are our personal recommendations based on the quality of food and the price. Some of them are a bit on the steep side, but they're definitely worth the occasional splurge!
1. Plato D Boracay
Plato D Boracay is known mainly for its cooking service, but it also offers Filipino dishes at less than P100 and throws in free drinks too.
Price range: P90-P120
Location: DMall Market, Station 2
2. Nagisa Coffee Shop
Affordable Japanese food, generous servings, and a quiet, breezy ambiance make Nagisa a great dining choice at Station 3. This beachfront restaurant also offers all comforts for those who need fast, reliable wifi to get some work done in between swimming on the beach, which is just a few steps away.
Price range: P90-P250.
Location: Beside Tree House Boracay, Angol, Station 3
3. Smoke
Another known local restaurant, Smoke offers slightly pricier food than Plato D Boracay, but the selection is more diverse: Thai rice bowls, Filipino dishes, and their specialty, the crispy bulalo (P270, serves 2-4).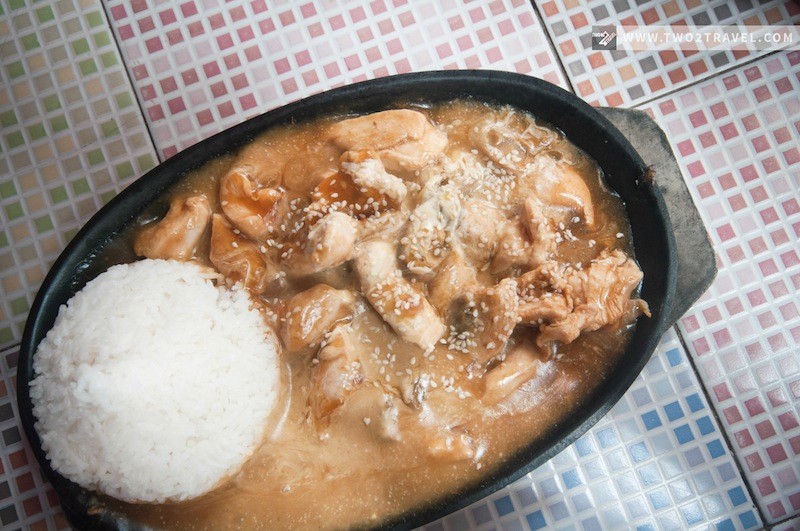 Price range: P120-P300
Location: DMall Market, Station 2; Behind Andok's D'Mall, Station 2.
4. PauPatri Restaurant
Traditional home-cooked Pinoy food, big servings, and a rustic ambiance make PauPatri great for families or big groups who want to take their time with their meals. It's tucked between the main road and the beachfront so it's mercifully quiet inside. The interiors are polished wood of different types, all from trees, the owners have grown over the years.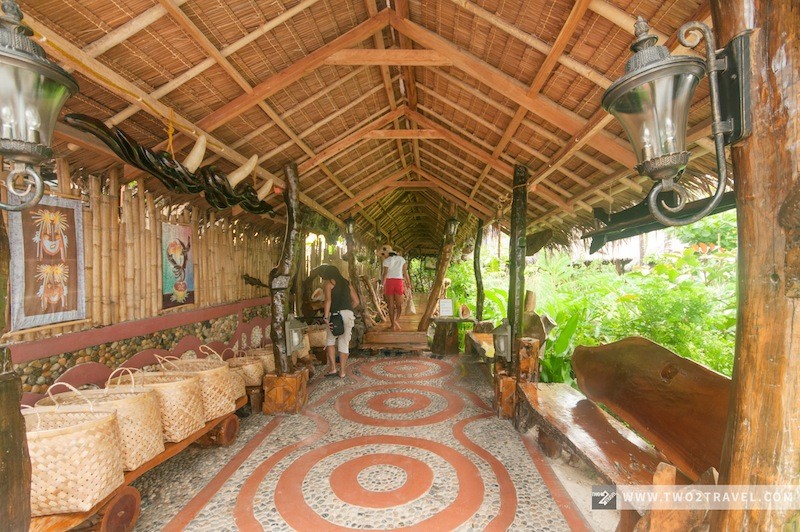 Price range: P200-P300
Location: Station 2. Entrance is right next to the municipal health office.
5. D'Talipapa
Go to the D Talipapa area if you want to enjoy fresh seafood—which you'll have to buy yourself—cooked the way you want by one of the many eateries in the compound. Lobsters, prawns, crabs, shellfish, and different kinds of fish are widely available. The seafood here is way fresher and cheaper than the beachfront restaurants.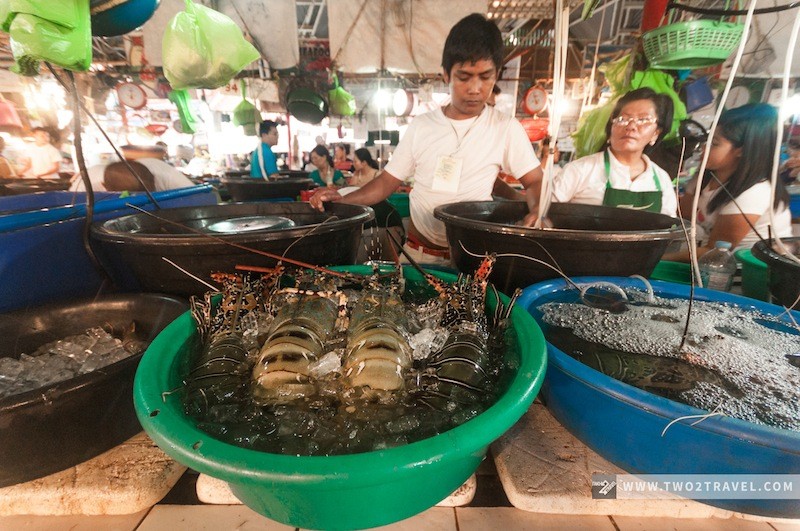 Price range: Lunch for four average people around P900
Location: D'Talipapa, Station 2
6. Lemoni Cafe
A bit on the pricey side, Lemoni Cafe's desserts are nevertheless one of the most popular on the island. Try their signature Lemon Cheesecake, which has a subtle zesty flavor that goes well with brewed coffee.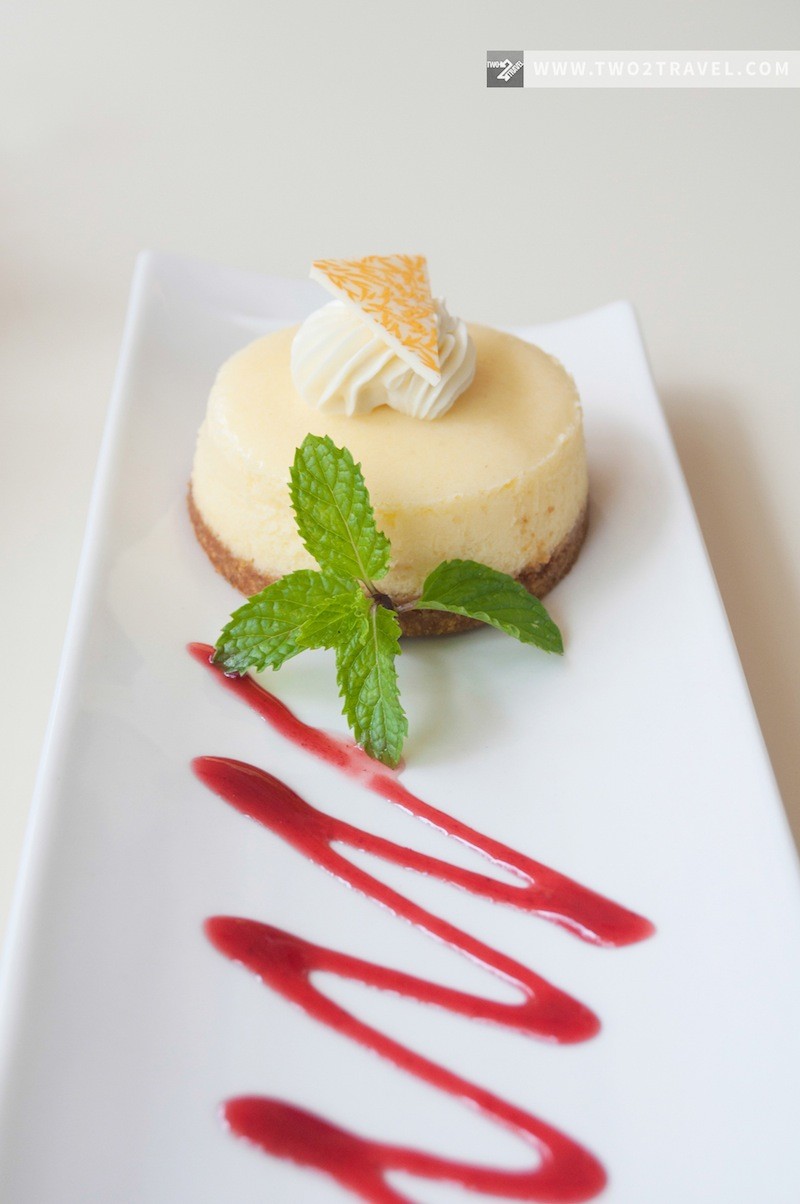 Price Range: Cakes around P110, coffee around P90, breakfasts/sandwiches at P220
Location: D'Mall, Station 2
7. TiBraz
TiBraz (formerly Cafe Breizh) is probably the only creperie on the island worth visiting. Their crepes are an island luxury more than anything else (average price each is P300), but they offer them at half off every Tuesday and Thursday.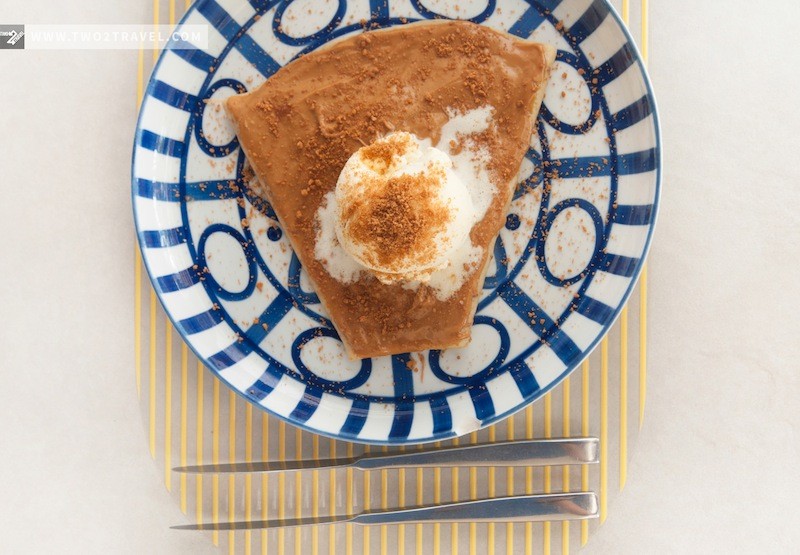 Price range: crepes around P300, but not when you go on Tuesdays or Thursdays!
Location: Beside Boracay Sandcastles, Station 2 (turn right towards Station 1 from DMall)
8. Bite Club
Mozzarella-stuffed beef patties on burgers named burgerella and bomberella make Bite Club one of the, if not the best, place for mouthwatering grilled burgers on the island.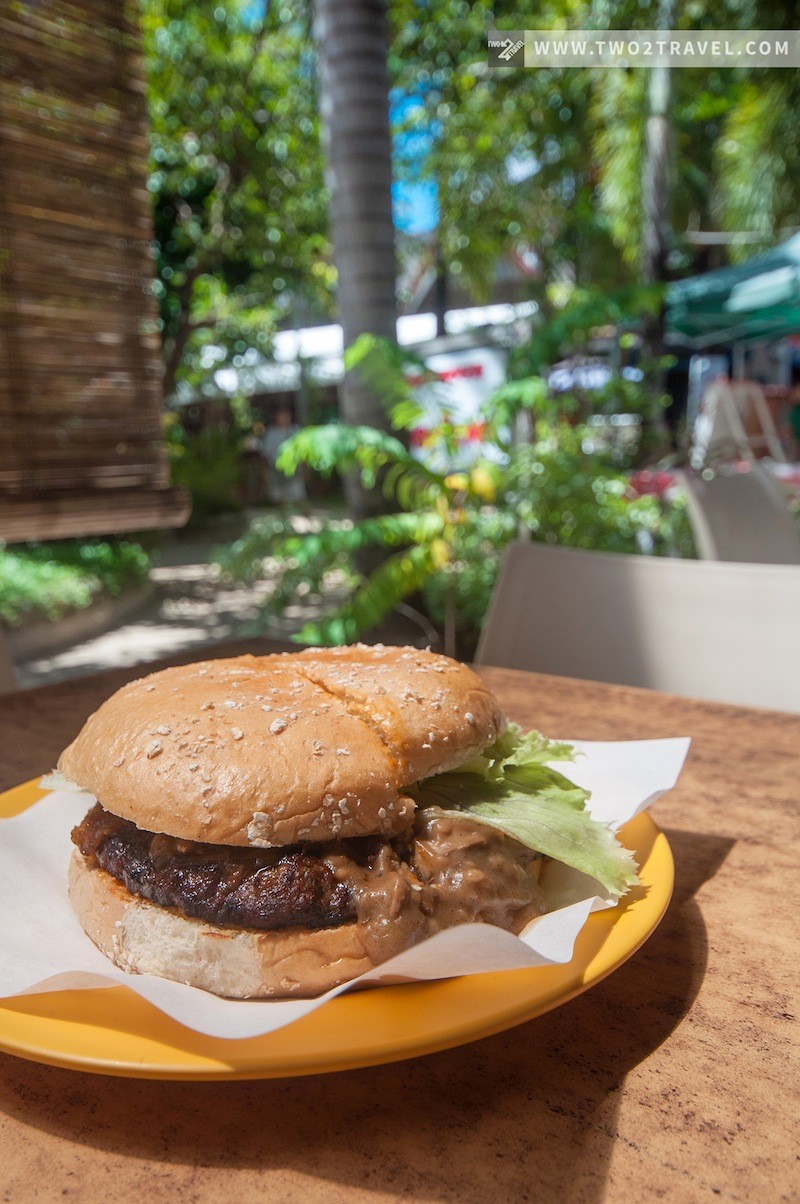 Price range: P250-P300
Location: D'Mall, adjacent Lemoni Cafe, Station 2
9. Zuzuni
Zuzuni's Mati Chocolate Sin is an island favorite -— basically, a chocolate lava cake topped with vanilla ice cream.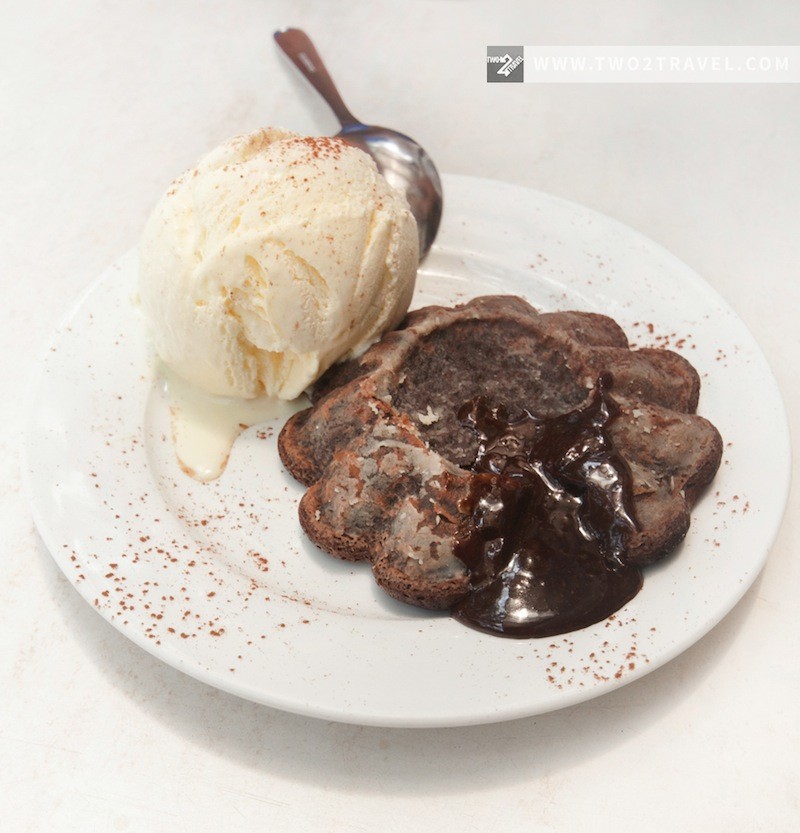 Price range: Mati Chocolate Sin at P270 each
Location: Station 1
10. Boracay Talipapa Bukid
For those who want to cook their own food, the only logical place to go is the market. In Boracay, you can find the cheapest produce at Talipapa Bukid at Station 3. And while you're at it, walk a few meters south to Boracay Mini Mart, the cheapest place to go grocery shopping.
---
Reminders