2019 • 02 • 21
Island hopping in Dinagat Islands, a province off the coast of mainland Surigao, offers plenty of surprises; one of which is Sundayo Beach. It has powdery white sand, dancing coconut trees, and aquamarine waters — all of which make it an idyllic tropical paradise. Sundayo is the perfect place to relax and unwind because it isn't as commercialized as other similar destinations in the country.
How to Get There
Nearest Airport: Bancasi Airport (Agusan del Norte); Surigao Airport (Surigao del Norte)
By Air
There are no direct flights from Manila to Dinagat Islands; however, you can get flights from Manila to either Butuan or Surigao City. Cebu Pacific and Philippine Airlines have regular flights to and from Butuan, while the flights to Surigao City transit through Cebu.
Surigao City is often the starting point for trips to Dinagat Island; if you arrive in Butuan, there are non-aircon vans to Surigao from the airport, the fare is around P200.
Once in Surigao, look for boats bound for San Jose, which is the capital and the town tourists often go to during their trips to Dinagat. The fare for the boat ride is P100/way and it takes approximately an hour and a half.
---
Entrance Fee and Other Charges
Entrance Fee: As of writing, there's no entrance fee.
Camping Fee: It's usually part of the island-hopping tour, so visitors don't usually spend too much time here.
Cottage Rental Fee: As of writing, there are no cottages.
Day Tour Boat Rates: Around P3000 (whole day tour of destinations around and near San Jose); Around P1500 (half day tour or select places near and around San Jose)
---
Don't Miss
Sundayo Beach is part of the island hopping tour that includes other beaches such as Bitaug, Cab-ilan, Biray-biray, and Lake Bababu, among other attractions.
Sundayo Beach is an idyllic tropical destination with its beautiful beachscape of swaying coconut trees, rock formations, clear and emerald-tinged waters, and fine, white sand. This is the place to relax and unwind, and go swimming to douse the afternoon heat.
Have a picnic or choose this beach as your lunch stop during your island hopping trip.
---
Don't Forget
Bring enough cash for your trip; the best thing to do is to withdraw before leaving Surigao City.
San Jose, Dinagat is a small town with limited choices when it comes to food. Buy some snacks for a picnic on the beach while in the city before departing. Always leave no trace behind.
Bring your own gear if you plan to go snorkeling during your island hopping trip.
Bring extra batteries and/or a power bank to keep your camera, phones, and other gadgets charged.
---
If You Have More Time and Budget
After enjoying the trip, you can relax on Santa Cruz Beach and visit Islander's Castle before departing for Surigao.
You can drop by Mabua Pebble Beach near Surigao City to watch the sunset.
If you are staying in the region for a few more days, go south to see Tinuy-an Falls and the Enchanted River.
If you still have a couple of days to spare, visit Siargao.
---
Where to Stay
There are several resorts and other types of accommodations in the province of Dinagat Islands, but if you are extending your trip to Surigao del Norte, here are some of the recommended hotels according to Agoda users, in no particular order.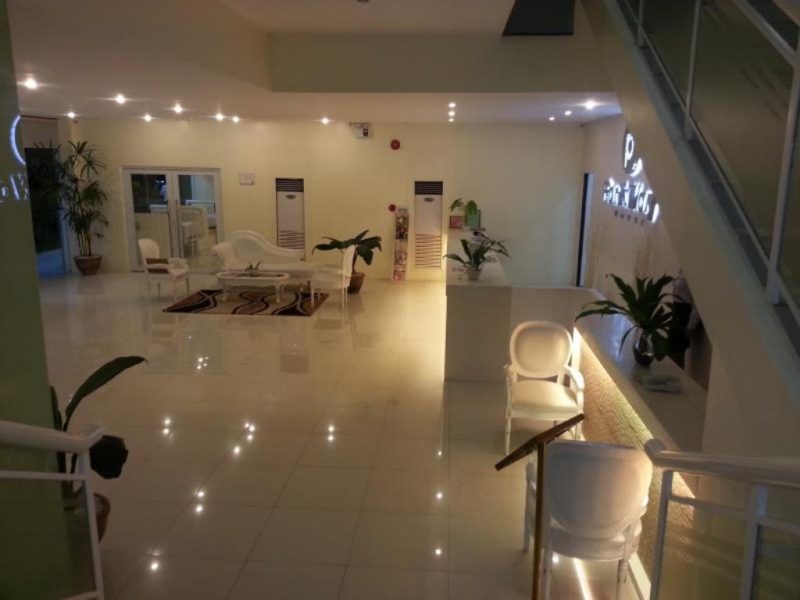 Reminders