2019 • 02 • 21
An hour and a half or so away off the coast of mainland Surigao, Dinagat Islands is a province with many beautiful beaches that have yet to reach the mainstream. One of the destinations you can visit is Cab-ilan Beach in Cab-ilan Islands. It has fine white sand, cerulean waters, and idyllic surroundings. There is a good chance that your group is the only one there, giving you plenty of space and time to experience all that the beach has to offer. Go on an island hopping tour from San Jose to enjoy this tropical paradise and the other islands of this often overlooked province.
How to Get There
Nearest Airport: Bancasi Airport (Agusan del Norte); Surigao Airport (Surigao del Norte)
By Air
There are no direct flights from Manila to Dinagat Islands; however, you can get flights from Manila to either Butuan or Surigao City. Cebu Pacific and Philippine Airlines have regular flights to and from Butuan, while the flights to Surigao City transit through Cebu.
Surigao City is often the starting point for trips to Dinagat Island; if you arrive in Butuan, there are non-aircon vans to Surigao from the airport, the fare is around P200.
Once in Surigao, look for boats bound for San Jose, which is the capital and the town tourists often go to during their trips to Dinagat. The fare for the boat ride is P100/way and it takes approximately an hour and a half.
---
Entrance Fee and Other Charges
Entrance Fee: As of writing, there's no entrance fee.
Camping Fee: It's usually part of the island-hopping tour, so visitors don't usually spend too much time here.
Cottage Rental Fee: As of writing, there are no cottages.
Day Tour Boat Rates: P3000 (whole day tour of destinations around and near San Jose); P1500 (half day tour or select places near and around San Jose)
---
Don't Miss
Enjoy swimming, lazing on the beach, napping or reading a book on a hammock, playing beach volleyball, throwing a Frisbee and maybe even snorkeling.
There are also rock formations in different parts of the island, adding to its raw appeal.
---
Don't Forget
Before you go island hopping, bring enough cash with you for transactions, whether it is to pay for the boat rental or buy food and drinks.
San Jose is a small town with sari-sari stores and carinderias with limited options. If you want to have a picnic on the beach, bring snacks but leave no trace behind.
Bring your own snorkeling gear, ball, Frisbee or other items, if you plan to do any activities.
---
If You Have More Time and Budget
Cab-ilan Beach is a part of the island hopping tour you can do while in Dinagat. After beach hopping, you can visit the castle overlooking the town.
The following day on your return trip to Surigao, go to Mabua Pebble Beach to watch the sunset.
If you have an extra day or so, go for another round of island hopping in Siargao's Daku, Guyam, and Naked Islands. You can also go to the Magpupungko Rock Pool.
---
Where to Stay
There are several resorts and other types of accommodations in the province of Dinagat Islands, but if you are extending your trip to Surigao del Norte, here are some of the recommended hotels according to Agoda users, in no particular order.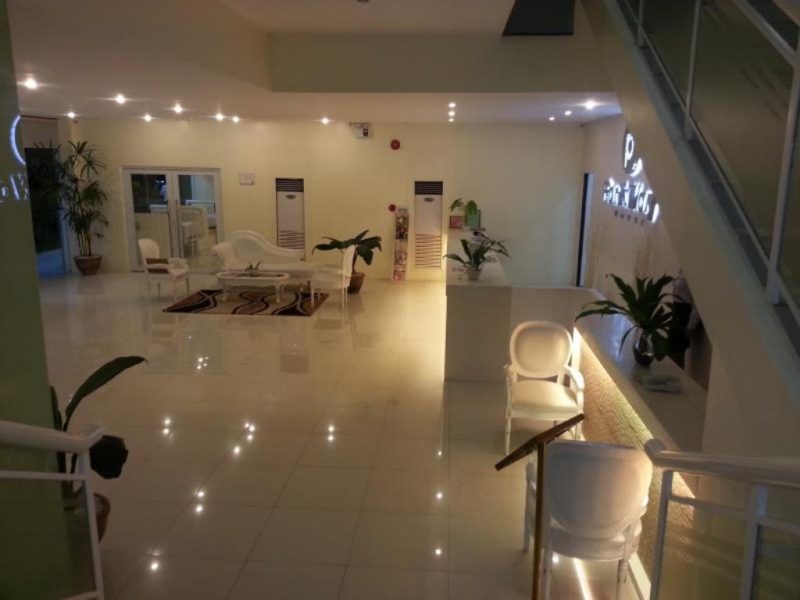 Reminders