2019 • 02 • 21
Dinagat Islands has a charming appeal because it has yet to reach the popularity and development of many of the country's famous destinations. Its main draw is the pristine and unspoiled beaches found in different parts of the province. The most accessible and nearest beach to San Jose is Santa Cruz Beach. It is a favorite local destination; they flock to this beach just before sunset, dousing the heat in its cool waters and lazing on its soft sand.
How to Get There
Nearest Airport: Bancasi Airport (Agusan del Norte); Surigao Airport (Surigao del Norte)
By Air
There are no direct flights from Manila to Dinagat Islands; however, you can get flights from Manila to either Butuan or Surigao City. Cebu Pacific and Philippine Airlines have regular flights to and from Butuan, while the flights to Surigao City transit through Cebu.
Surigao City is often the starting point for trips to Dinagat Island; if you arrive in Butuan, there are non-aircon vans to Surigao from the airport, the fare is around P200.
Once in Surigao, look for boats bound for San Jose, which is the capital and the town tourists often go to during their trips to Dinagat. The fare for the boat ride is P100/way and it takes approximately an hour and a half.
Get on a habal-habal ride to Sta. Cruz from San Jose; fare is around P50 or less (depending on your negotiating skills)
---
Entrance Fee and Other Charges
Entrance Fee: P10
Camping Fee: It depends on where you want to pitch your tent. Ask permission first; some allow camping, some don't.
Cottage Rental Fee: Starts at P150.
Day Tour Boat Rates: P3000 (whole day tour of destinations around and near San Jose); P1500 (half day tour or select places near and around San Jose)
---
Don't Miss
Sta. Cruz Beach is a great place to relax and unwind, and maybe even make friends with some of the locals.
Swim in the cool waters, hang a hammock or just laze on the beach.
---
Don't Forget
The beach gets crowded later in the day as people end their work and are looking for a place to go swimming and enjoy the company of loved ones or friends.
Bring cash with you as you might not be able to withdraw once you leave Surigao City.
Buy snacks and drinks for a picnic on the beaches you will go to. Leave nothing but footprints.
Keep your gadgets charged by bringing a power bank or spare batteries with you.
If you want to play volleyball or throw Frisbees, bring your own ball and disc.
---
If You Have More Time and Budget
After spending an afternoon in Santa Cruz Beach, you can rent a boat and visit the nearby attractions such as Bita-og, Cab-ilan and Biray-biray Beaches, Lake Bababu, and the castle overlooking the town the following day.
After Dinagat, you can go to Mabua Beach near Surigao City to catch the sunset.
Another option is to go surfing in Siargao if you visit during the right season.
---
Where to Stay
There are several resorts and other types of accommodations in the province of Dinagat Islands, but if you are extending your trip to Surigao del Norte, here are some of the recommended hotels according to Agoda users, in no particular order.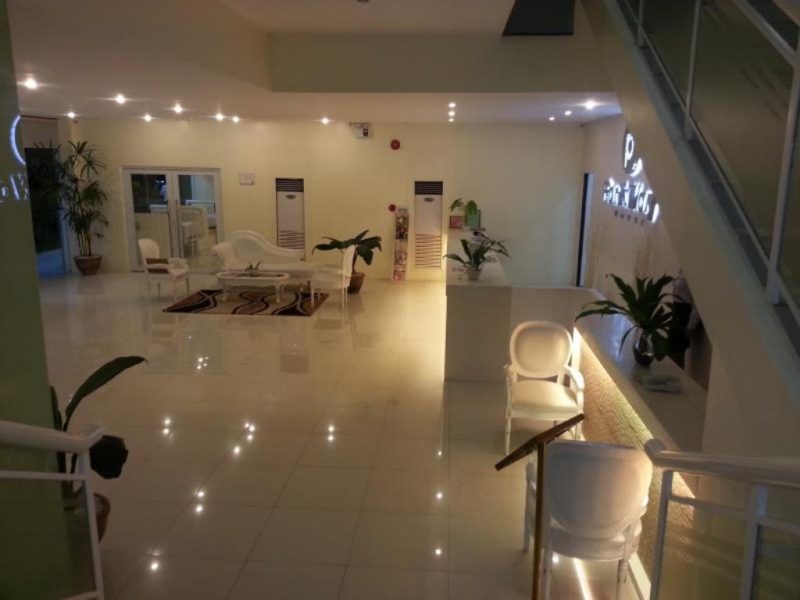 Reminders