2018 • 06 • 28
Tablas Island in Romblon has a laid-back, bucolic vibe that is distinct from other popular destinations in the Philippines. Aglicay Beach is in a remote area; its location makes it an ideal place to get away from the hustle and bustle of city life. It has a white-sand beach, a hill that provides you with a view of the beautiful cove, and bluish waters that will entice you to swim or wade in it.
How to Get There
Nearest Airport: Tugdan Airport (Romblon)
By Air
There are now direct flights from Manila to Tablas, Romblon.
Once at the airport, catch a jeep that travels to Alcantara.
From Alcantara, you can either ride a tricycle (P500/ride) or motorcycle (P150/person) to Aglicay Beach.
By Sea
Board a Batangas Port-bound bus for around P130/way.
Once at the port, book a ticket bound for Romblon, Romblon; be specific as there are also overnight ferries that travel to other parts of the province. The fare varies from P850 to P1530 per person, depending on the class of the ticket and the shipping line. There is also a terminal fee of P30.
Once in Romblon, take a boat to San Agustin. The journey will take approximately 45 minutes.
From San Agustin, ride a jeepney to Alcantara. From there, you can either ride a tricycle (P500/ride) or motorcycle (P150/person) to Aglicay Beach.

The trip takes approximately 8 to 12 hours depending on the shipping company and if it will stop at Odiongan or not.
---
Entrance Fee and Other Charges
Entrance Fee: The beach has no entrance fee, but the resort (Aglicay Beach Resort) has an entrance fee of P50.
Camping Fee: Free to minimal fee of around P100.
Cottage Rental Fee: P300 (kiosk); P1000 – P3100 (overnight cottage)
Boat Rental: P3000 (for the first two hours)
Others: P50 (table rental); P100 (snorkeling gear for the first two hours)
---
Don't Miss
Aglicay is the place to relax, unwind, and forget your worries. The beach is in a secluded area, making it an ideal destination for couples or families who want quiet time.
The resort is often the accommodation of choice of many visitors because of its ideal location and beautiful beachscape.
Go up the hill (it's not very high) to see the cove.
Go swimming, play beach volleyball, get a tan, read a book or simply do nothing during your stay.
---
Don't Forget
There is an ATM in town but bring enough cash for your trip as the machine may run out of money within the day.
There is a resort on the beach where you can order food if you plan to stay long or spend the night. If you are only planning a day trip, bring snacks and drinks with you.
Bring your own Frisbee or volleyball if you want to do these activities on the beach.
Bring a power bank to keep your phone charged throughout.
Leave nothing but footprints.
---
If You Have More Time and Budget
After chilling in Aglicay and enjoying the laid-back vibe of the province, visit other spots such as the Looc Marine Sanctuary and Binucot Beach.
You can also go to Romblon, Romblon for more beach time in places like Bon Bon and Tiamban.
If you have more days to spare and are an outdoorsy person, you can climb Mt. Guiting-Guiting.
---
Where to Stay
If you don't plan to stay longer in the area because you are going to explore other parts of Romblon, here are some of the highly suggested resorts in the province of Romblon according to Agoda users, in no particular order.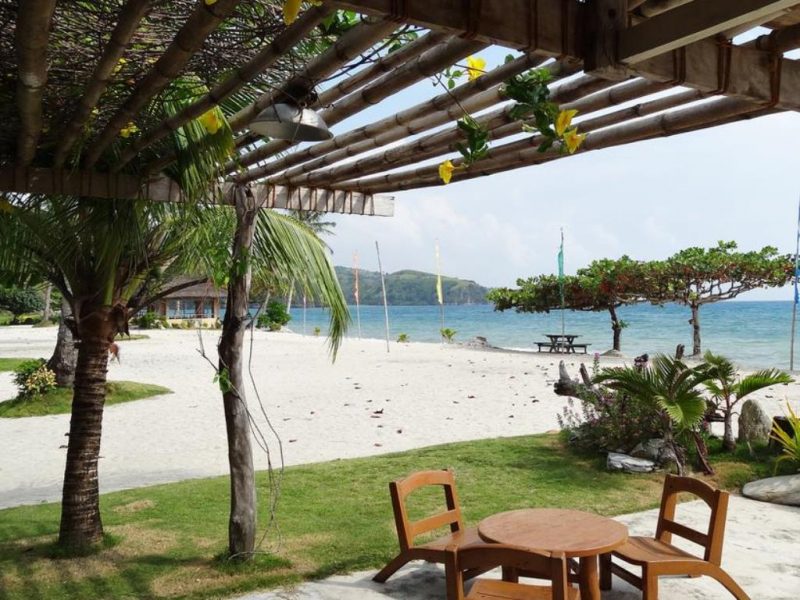 For more options, search here: Romblon Hotels
Reminders