2019 • 02 • 18
Romblon is still an idyllic destination because of its remoteness and rawness. Time slows down once you get to this island as public transport is sparse, its towns quaint, and mass commercialization an afterthought. It is the place you go when you want to get away from the hustle and bustle of the city.
How to Get There
Nearest Airport: Tugdan Airport (Romblon)
By Air
There are now direct flights from Manila to Tablas, Romblon.
Once at the airport, catch a jeep that travels to San Agustin for the boat trips to Romblon, Romblon.
By Sea
Board a Batangas port-bound bus. Once at the pier, book a ticket bound for Romblon, Romblon. Be specific as there are also overnight ferries that travel to other parts of the province.
---
Entrance Fee and Other Charges
Entrance Fee: It depends on where you choose to go and stay.
Camping Fee: It depends on the resort. Some of them allow camping, some don't.
Cottage Rental Fee: Rates vary from one place to another.
---
Don't Miss
Some of the noteworthy destinations include Bonbon Beach, Tiamban Beach, Margie's Beach, and Talipasak Beach. (My personal favorite on the island is Bonbon because there was hardly anyone on the beach when I was there, and it had a beautiful sunset.)
Other places of interest are St. Joseph Church, the marble factories, and Fort San Andres.
---
Don't Forget
There is an ATM in town, but bring enough cash as the machine may not dispense money because of the many tourists and locals that use it, and most transactions are in cash.
Electricity is reliable, but Internet connection is below average even in computer shops.
Some hotels don't have Wi-Fi so bring a pocket Wi-Fi to stay connected, if you need to.
---
If You Have More Time and Budget
Spend a day or two on Tablas Island and spend the night in Aglicay Resort.
Visit Binucot Beach and go snorkeling and swimming in Looc Fish Sanctuary.
Head to Sibuyan Island to go camping and hiking in Mt. Guiting-Guiting.
---
Where to Stay
Here are some of the top resorts in the province of Romblon according to Agoda users, in no particular order.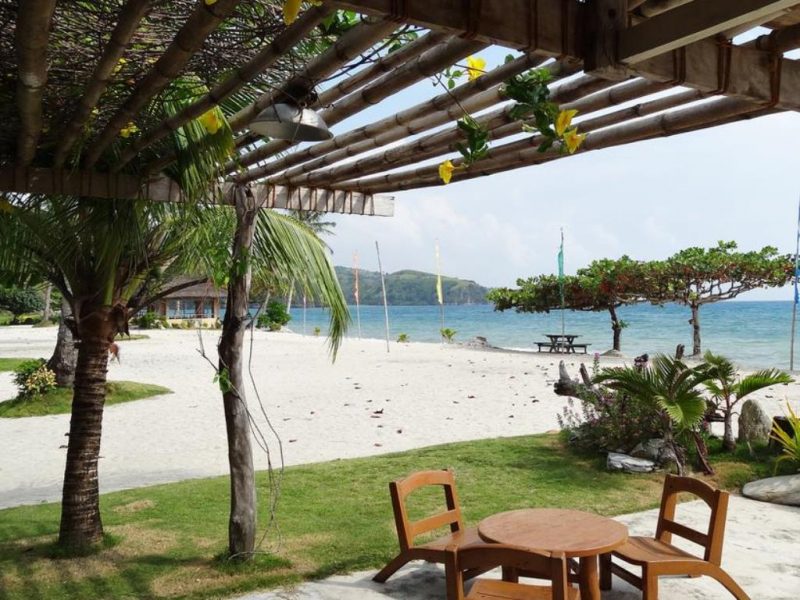 For more options, search here: Romblon Hotels
Reminders