2019 • 02 • 18
Romblon is an idyllic destination that has a raw and beautiful appeal because its shores have yet to be fully commercialized. Tiamban Beach is one of the destinations to include in your itinerary because of its powdery white sand, picturesque beachscape, and cool glass-like waters. The beach is easily accessible by public transportation, making it a noteworthy stop for those exploring the island.
How to Get There
Nearest Airport: Tugdan Airport (Romblon)
By Air
There are now direct flights from Manila to Tablas, Romblon.
Once at the airport, catch a jeep that travels to San Agustin for the boat trips to Romblon, Romblon.
Tiamban Beach is accessible via the main road from Romblon town. There are many tricycles that pass by it; just tell the driver you'd alight at Tiamban.
By Sea
Board a Batangas Port-bound bus for around P130/way.
Once at the port, book a ticket bound for Romblon, Romblon; be specific as there are also overnight ferries that travel to other parts of the province. The fare varies from P850 to P1530 per person, depending on the class of the ticket and the shipping line. There is also a terminal fee of P30.
Tiamban Beach is accessible via the main road from Romblon town. There are many tricycles that pass by it; just tell the driver you'd alight at Bonbon.
The trip takes approximately 8 to 12 hours depending on the shipping company and if it will stop at Odiongan or not.
---
Entrance Fee and Other Charges
Entrance Fee: As of writing, P40.
Camping Fee: It depends on the resort. Free to minimal fee of around P100.
Cottage Rental Fee: Rates vary depending on the resort. Starts at P250.
Others: P1000 (whole day tricycle with driver tour around Romblon, Romblon Island)
---
Don't Miss
Tiamban Beach has powdery, white sand and clear, cool waters, all of them make for the ideal getaway. Depending on the season you go, your group may have the beach to yourselves or just sharing it with a handful of other people.
The beach is also a good place to watch the sunset in Romblon; you can make Tiamban your last stop or return later.
---
Don't Forget
There is an ATM in town but bring enough cash for your trip as the machine may run out of money within the day.
Bring snacks and drinks with you once you go on a day trip around the island as small stores along the way have limited options.
Bring your own Frisbee or volleyball if you want to do these activities on the beach.
Leave nothing but footprints.
---
If You Have More Time and Budget
After beach bumming in Tiamban Beach, you can go to nearby Bonbon Beach for another round of swimming and lazing on the sand or visit San Pedro Beach.
You can also go to Fort San Andres, and some of the marble factories and shops to buy the famous marble products of Romblon.
Before your return flight to Manila spend the night in Aglicay Resort, go snorkeling in Looc sanctuary, and visit Binucot Beach; all of which are in Tablas.
---
Where to Stay
There are few accommodations and establishments in the vicinity, but if you are going to explore other parts of Romblon, here are some of the highly suggested resorts in the province of Romblon according to Agoda users, in no particular order.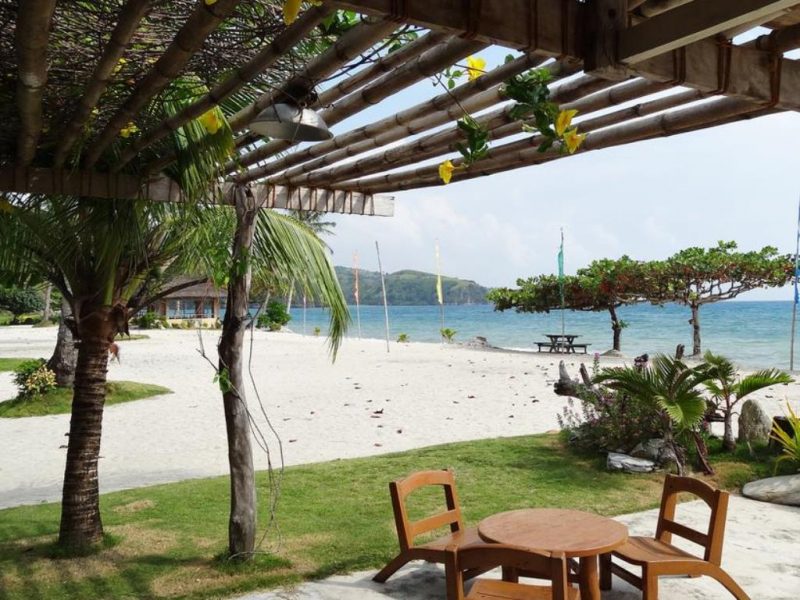 For more options, search here: Romblon Hotels
Reminders