2019 • 02 • 21
More detailed travel guide here: Danjugan Island Budget Travel Guide and Itinerary
"We saved a Philippine island. Now we invite you to explore it." That's what will greet you when you visit Danjugan Island's website. Intriguing right? The island is much more interesting when you finally set foot on it. I expected much before my visit, and it absolutely delivered. This 43-hectare island is privately managed by the PRRCF (Philippine Reef and Rainforest Conservation Foundation). Used to be threatened by overfishing, the island is now protected and serves as a marine sanctuary and research area.
How to Get There
Nearest Airport: Bacolod-Silay Airport (Negros Occidental)
By Air
This is the fastest and the most convenient way. Check your preferred airline company for the flight schedules and airfare from Manila to Bacolod-Silay Airport. Travel time is approximately 1 hour and 15 minutes.
From the airport, take a cab to the South Ceres Bus Terminal (around P260). You can also take a van just across the airport's arrival area exit (P150/head, one way). Taking a cab is a little bit expensive, but it is recommended if you have many pieces of luggage. You can always split the fare if you are traveling with a friend or two.
From South Ceres Bus Terminal, board a bus bound for Hinoba-an (P210-300, 4-5 hours). Tell the driver or conductor to drop you off at Crossing Remollos-Quadro de King (in Barangay Bulata) in the municipality of Cauayan.
From Crossing Remollos, you can walk to the beach where the boat to Danjugan usually docks. Make sure you book the tour in advance.
The boatmen/island tour guide will be waiting for you at the beach. The Danjugan Island Tour package covers the fare for the boat transfers (roundtrip). The travel duration is 30 minutes from the mainland to the island.
---
Entrance Fee and Other Charges
Danjugan Island Full Day Tour: P1950/head
This covers boat transfers (roundtrip), conservation fee, lunch and snacks (morning and afternoon), tour guide, snorkeling gear, unlimited use of kayak, and drinking water.
Danjugan Island Overnight Stay at Moray Lagoon: P2950/head
This is inclusive of boat transfers and tours, conservation fee, 3 main meals and 2 snacks per day, island guide, snorkeling gear, unlimited use of kayak, drinking water, and accident insurance.
Danjugan Island Overnight Stay at Typhoon Beach: P3950/head
This is inclusive of boat transfers and tours, conservation fee, 3 main meals and 2 snacks per day, island guide, snorkeling gear, unlimited use of kayak, drinking water, and accident insurance.
Danjugan Island Eco-Tour (3 Hours): P950/head
This includes boat transfers (roundtrip for a minimum of 7 passengers), conservation fee, and tour guide.
Note: Additional P600 for boat transfer if head count is less than 7 people.
REMINDER: Always check package inclusions, pick-up point, time, and rates before booking.
---
Don't Miss
Trekking and exploring the whole island.
Check out the island's beaches: Tabon Beach, Turtle Beach, Typhoon Beach, and East Beach.
Out of the five lagoons, two of them are accessible to visitors. Three are protected areas.
Dive or snorkel. Appreciate the rich and colorful marine life including the table coral, the giant clams, and even black-tip sharks! There are 10 dive sites surrounding the island: North Wall, Manta Reef, Andres Reef, Tanguigue Reef, Bonifacio Reef, Twin Peaks, Convention Reef, Doug's Ridge, Hillary's Reef, and Wilson's Reef.
Kayak all you can!
A tree at Typhoon Beach is home to two White-Breasted Sea Eagles. We only saw the couple's nest when we visited. They are out hunting for food. You can also go bird-watching as the island is home to more or less 72 bird species.
---
Don't Forget
Book and reserve slot in advance. The management does not allow walk-in guests.
Again, make sure everything is clear: date, time, pick up point or meeting place.
No freshwater on the island but the management will provide your drinking water. The island also has a decent shower and changing area. Conserve water, especially if you are a big group.
The number of guests per day is limited to not more than 32 people (as of writing).
Overnight stay is possible on the island, but there is a limited power supply (solar-powered). Bring your own power banks and extra batteries.
Always follow the rules. Before you start the tour, you will be oriented about the island, your activities, and the rules and regulations.
Leave nothing but footprints.
---
If You Have More Time and Budget
After Danjugan Island, you can explore the city of Sipalay — enjoy the laid back "city" life and watch the sunset while trying some of the food from one of the stalls/eateries at Poblacion Beach.
Also in Sipalay, you can view and take photos of the islets of Tinagong Dagat from one of the resorts or go to Sugar Beach and Punta Ballo Beach.
Explore Bacolod before heading back to Manila.
---
Where to Stay
As mentioned earlier, you can stay overnight on the island or in other resorts on the mainland. If you are planning to explore the southern part of Negros Occidental, here are some of the recommended resorts in Sipalay City according to Agoda users, in no particular order.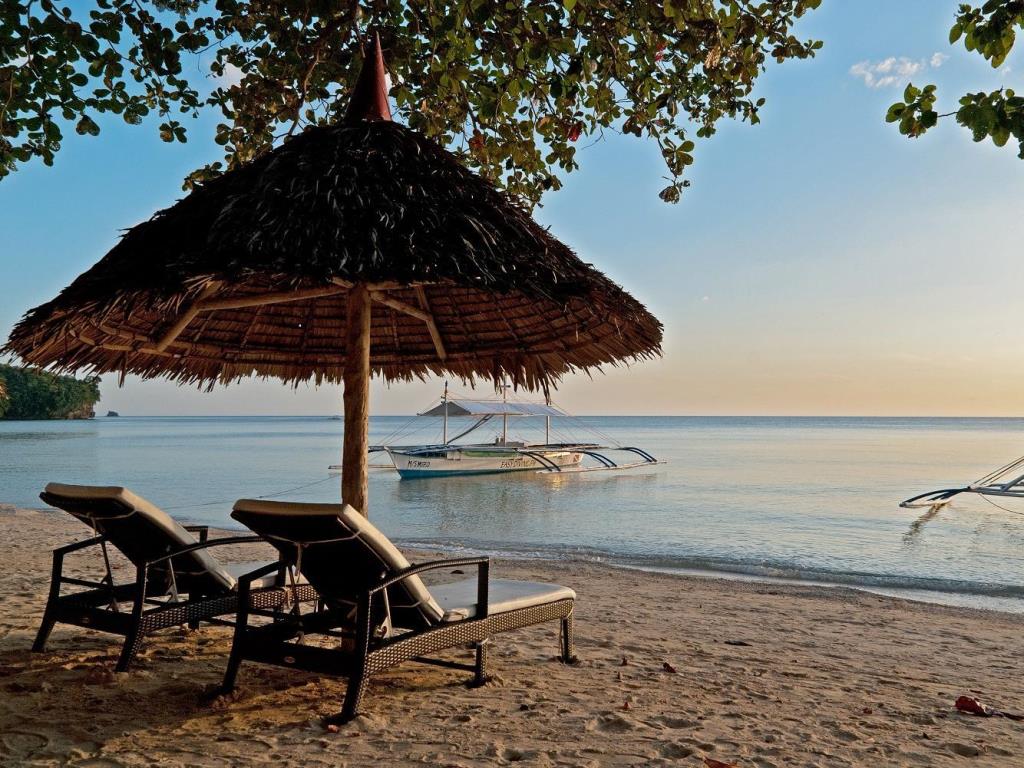 For more options, search here: Sipalay Hotels
Reminders