Happy New Year, beach bums!
By now, you're probably enjoying a much-deserved break from that awful thing called work, and it's only a matter of time before we — with an imaginary trusty shield in one hand and a freshly polished sword (or wand, if that's your thing) in another — go face to face with it again, ready to fight another battle in your office cubicle. But fret not, my friend. 2015 is your ally. The Philippine Government announced the list of holidays for 2015, and many of them fall on the edges of the work week. And you know what it means — long weekends.
We've put together a quick list of long weekends so you could plan your trips accordingly. Feel free to share with your friends!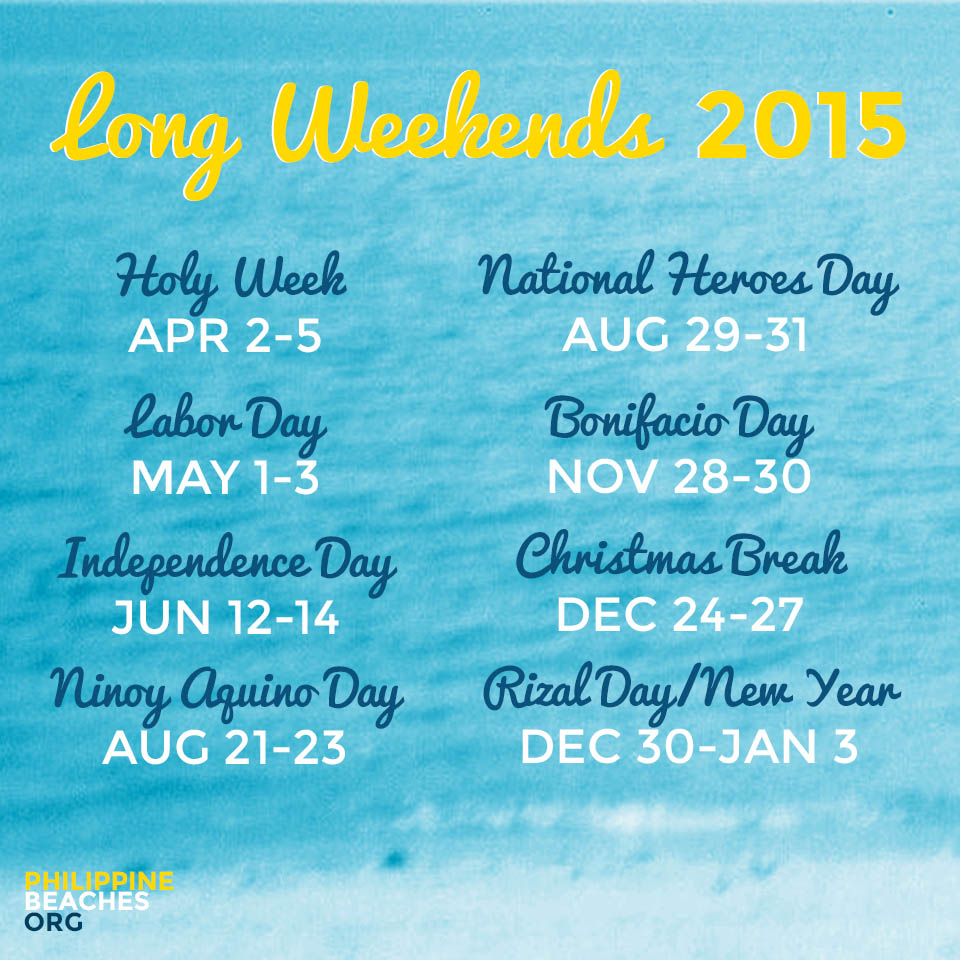 Below is the official infographic released by the government enumerating the list of regular and non-working holidays, for your reference, too.
Reminders