Batangas is like a vacation banquet brimming with a buffet of delightful tourist destinations that cater to a multitude of preferences. Those who want to indulge in history will have a sweet time exploring the province's historical sites such as the old churches and the heritage town of Taal. Those who want to have a taste of Batangas, literally, food tripping will let you experience the mouthwatering cuisines while also doing a road trip. Woot!
And do I hear someone mentioning mountains and beaches? I mean come on. Who can deny the fact that Batangas, through the years, has become a household name when it comes to summer and weekend destinations near Manila, whether swimming or hiking? If you play "fast talk" and you were asked to name a beach that is easily accessible from Metro Manila, the top-of-mind answer would be a beach in Batangas. 99.99% of the time. Beg to disagree? Fight the Batanguenos. Hehe.
The shores of Batangas, although finding sand as fine and white as that of Boracay is rare, will always have something interesting to offer weekend warriors. You can go beach camping, island hopping, snorkeling, and hiking-beach bumming combo. You can choose from light to dark, fine to coarse, and rocky to pebbly shores. Some of the beaches are well-developed offering accommodation options from budget to luxury resorts. The main draw really is its proximity to the metro, a mere three to four-hour drive to escape the hustle-and-bustle of the city. Here are 10 must-visit beaches in Batangas.
---
Verde Island (Batangas City)
Nestled in Verde Island Passage, this sleepy quiet fishing island in Batangas City is yet to reach its full potential, far from it actually, but it is starting to wake up from its slumber. Its location is an important site of marine biodiversity, hailed the center of the center, having the world's highest concentration of marine species.
On the surface, the island and its shores are raw and bare, but its surrounding clear waters are a marriage between cerulean and sapphire hues. Mahabang Buhangin and Cueva Sitio are two of the usual destinations of those who seek the rugged and rough kind of beach getaway. If you just want a day trip, you can stay in one of the hotels in Batangas City.
Related topics: VERDE ISLAND, BATANGAS: IMPORTANT TRAVEL TIPS and VERDE ISLAND: 4 REASONS WHY YOU SHOULD GO
---
Laiya Beach (San Juan)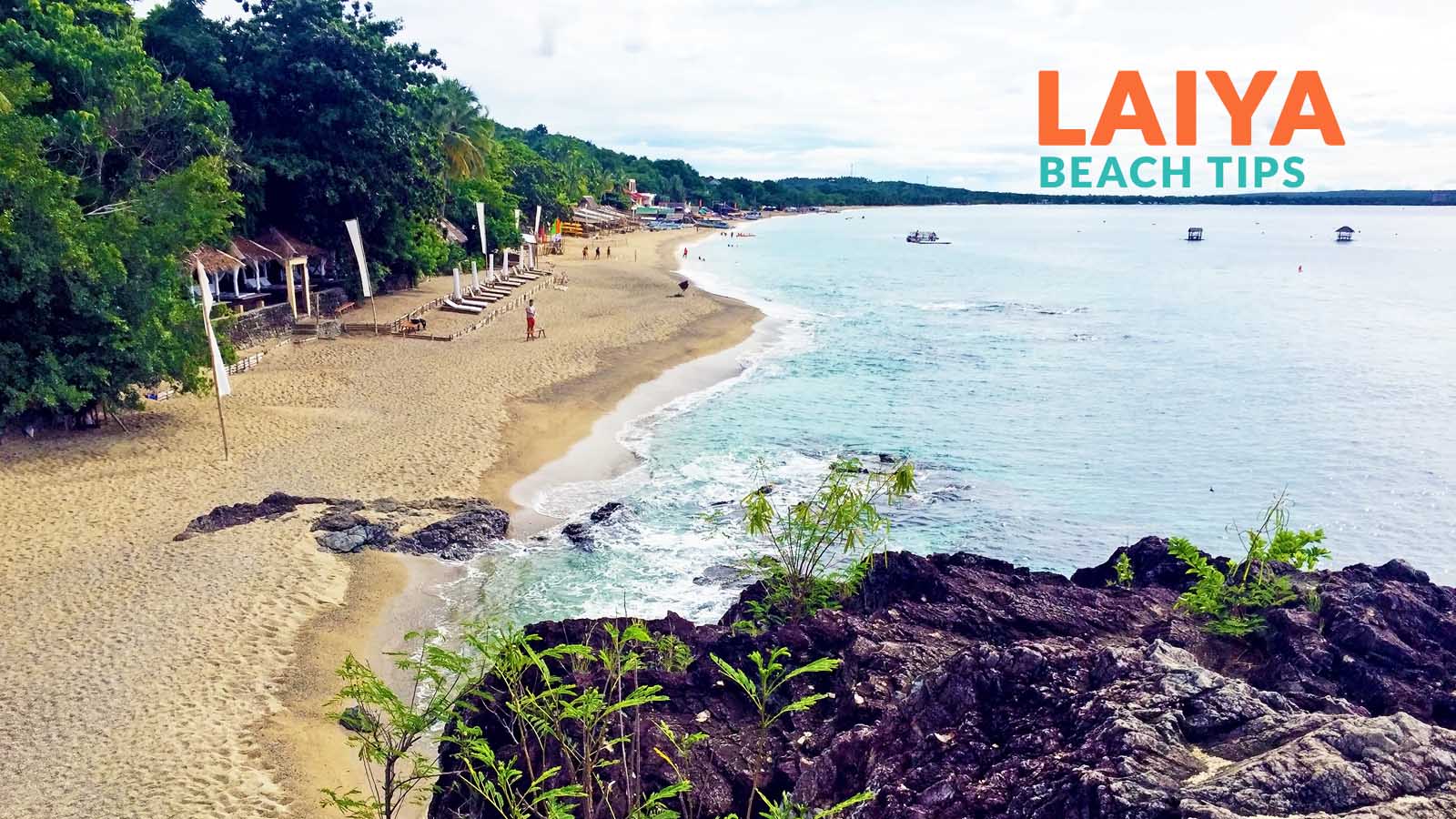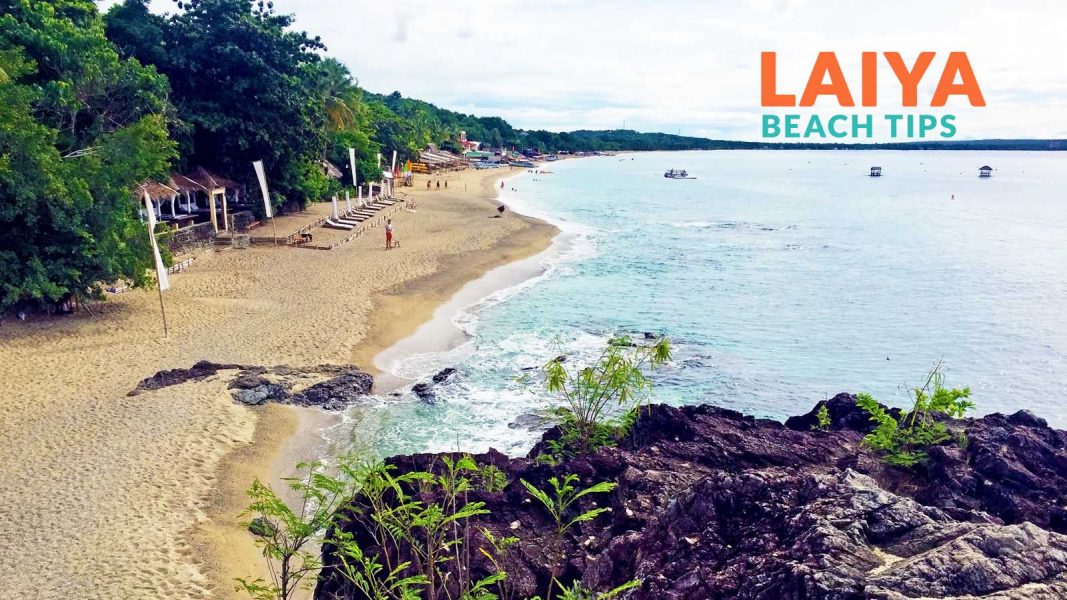 One of the most developed beaches in Batangas, Laiya in the municipality of San Juan is, not surprisingly, one of the most visited also because of its proximity to Manila. Its coast is lined with public and private resorts, offering tourists with more than enough choice of accommodations, from budget to luxury.
If you are into hiking, Mt. Daguldul and Mt. Hugom are two coastal mountains in San Juan, Batangas. Some people hike first and then swim after. Others opt to stay overnight in one of the resorts in Laiya.
Related topic: LAIYA BEACH, BATANGAS: IMPORTANT TRAVEL TIPS
---
Masasa Beach (Tingloy)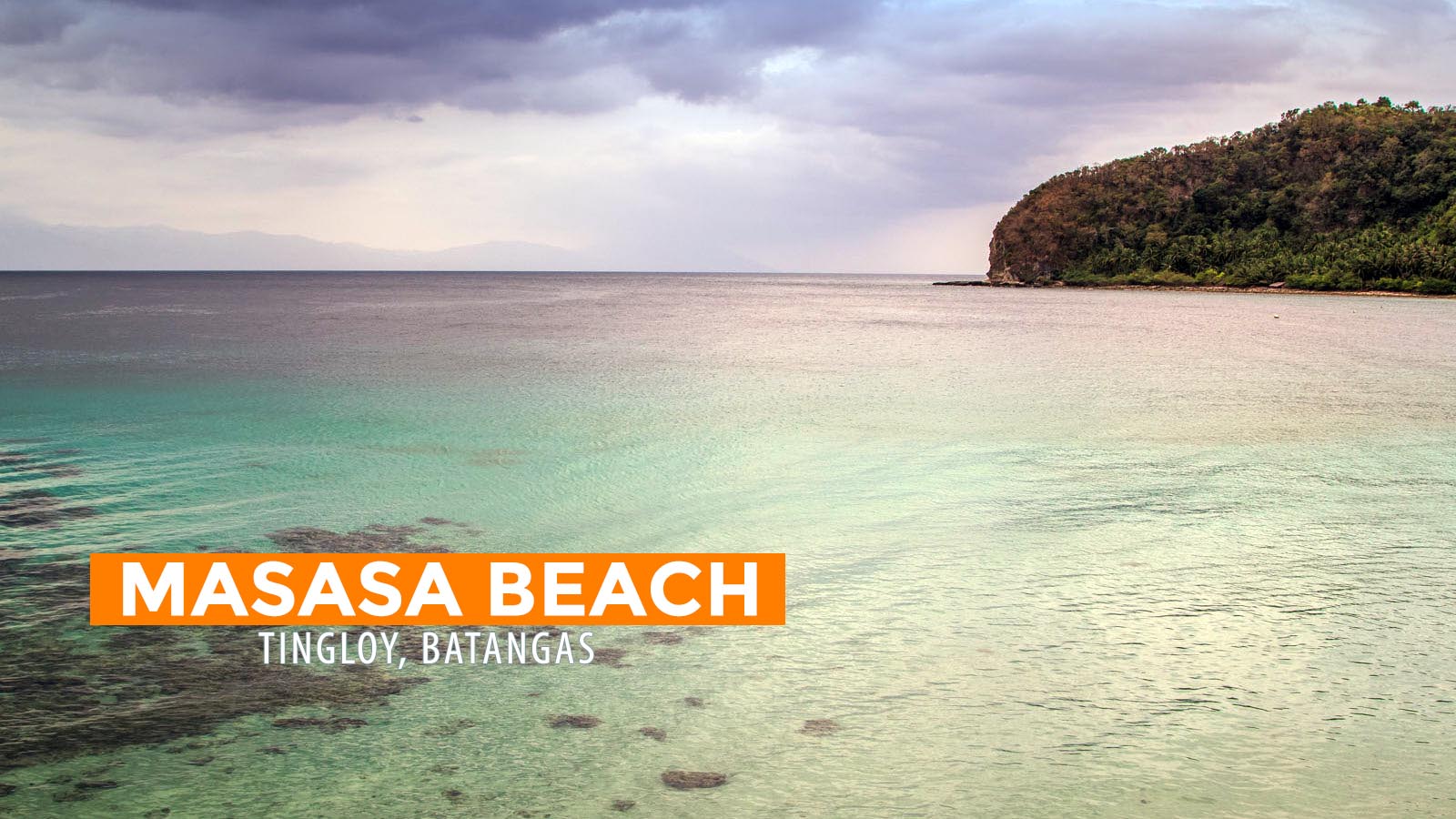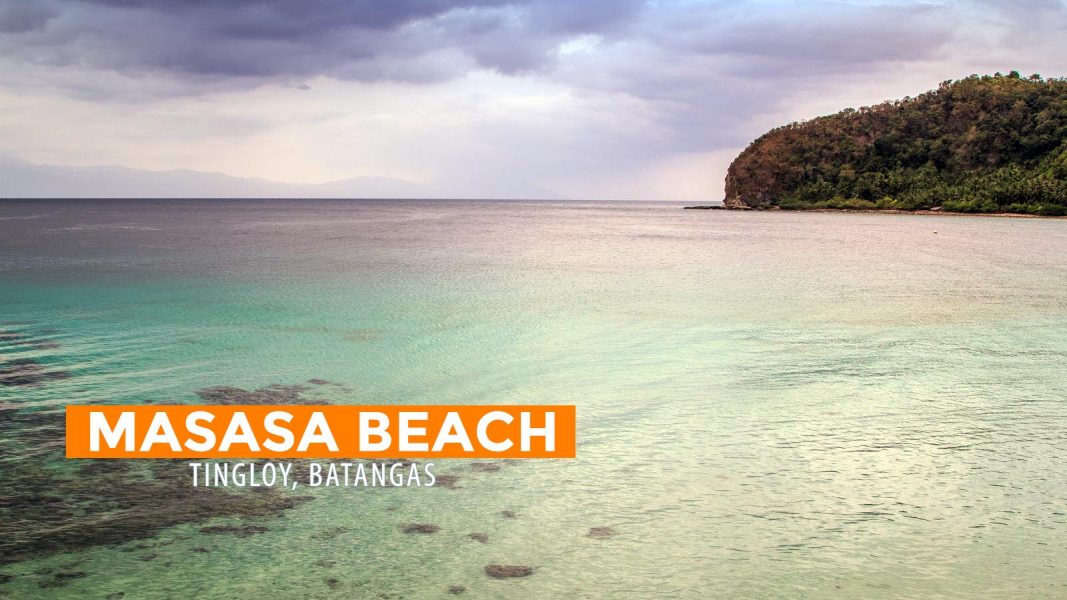 Masasa Beach, located on the southern portion of the island municipality of Tingloy, has piqued the curiosity of weekend warriors, searching for something off-the-beaten track. The novelty seems to be less intense now compared to last year. While there's a steady increase in the number of people getting interested, some have already gone there, rewarding themselves with the peace and quiet this long stretch of fair sand and clear water offers when it was still under-the-radar.
Related topic: MASASA BEACH, BATANGAS: IMPORTANT TRAVEL TIPS
---
Mang Oscar's Beach (Tingloy)
I first came to Mang Oscar's Beach after hiking Mount Gulugod-Baboy in Mabini, Batangas. It was not part of our plan, but reaching the peaks, we were treated with the vista of the bay, the Maricaban Strait and its islands (Sombrero and Maricaban), the city and the port, the mountains of Lobo (and even Mt Maculot and Batulao). We've decided to go to Sombrero Island after the hike.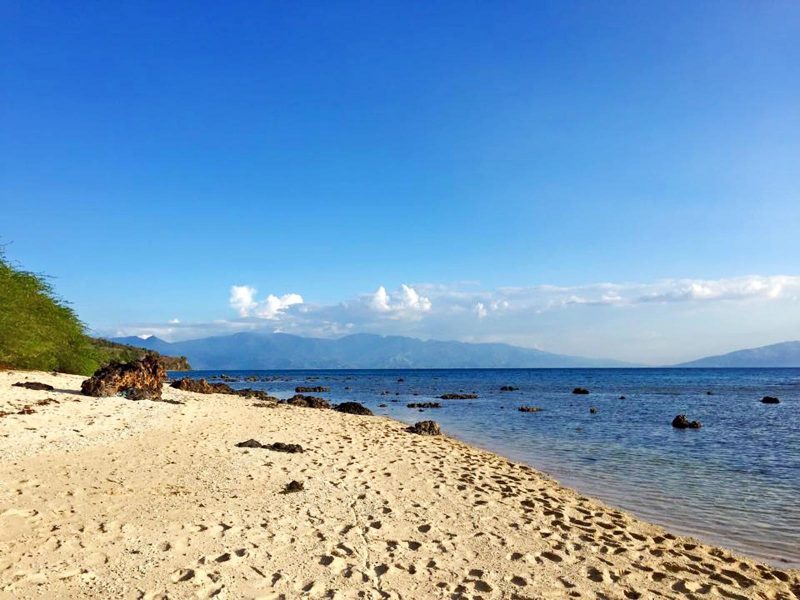 It was so spontaneous; therefore, we had a hard time finding an available boat to take us there. When we did find one, it was late afternoon already. In short, the boatman convinced us to go to a bigger island instead. Well, yeah, it was indeed a big island because it's a whole municipality of Tingloy. Haha. We docked at what they refer to as Oscar Island, but it's actually just one of the beaches in Tingloy. Like its sister Masasa, it has a stretch of off-white sand and clear waters where we took a dip and watched the sunset.
---
Calayo Beach (Nasugbu)
Nasugbu is one of those areas in Batangas that had an early taste of development. Its beaches are among those with long-established resorts and popular with locals and tourists alike. Some of its coves and beaches are tucked away in exclusive villages and subdivisions, requiring membership and/or advanced reservation to access them such as Hamilo Coast, Tali Beach Subdivision, Punta Fuego, Kawayan Cove, and Canyon Cove.
While some are privately-managed, most are still open to the public with no need for prior booking. One such beach is Calayo Beach. Calayo is a fishing village that is slowly transforming into a beach destination. It has fine light brown sand with blue-green waters. It is usually the jump-off point for Bituin Cove, Loren Island (or Pulo Island), and other nearby coves.
Related topic: CALAYO BEACH, BATANGAS: IMPORTANT TRAVEL TIPS
---
Pulo Island (Nasugbu)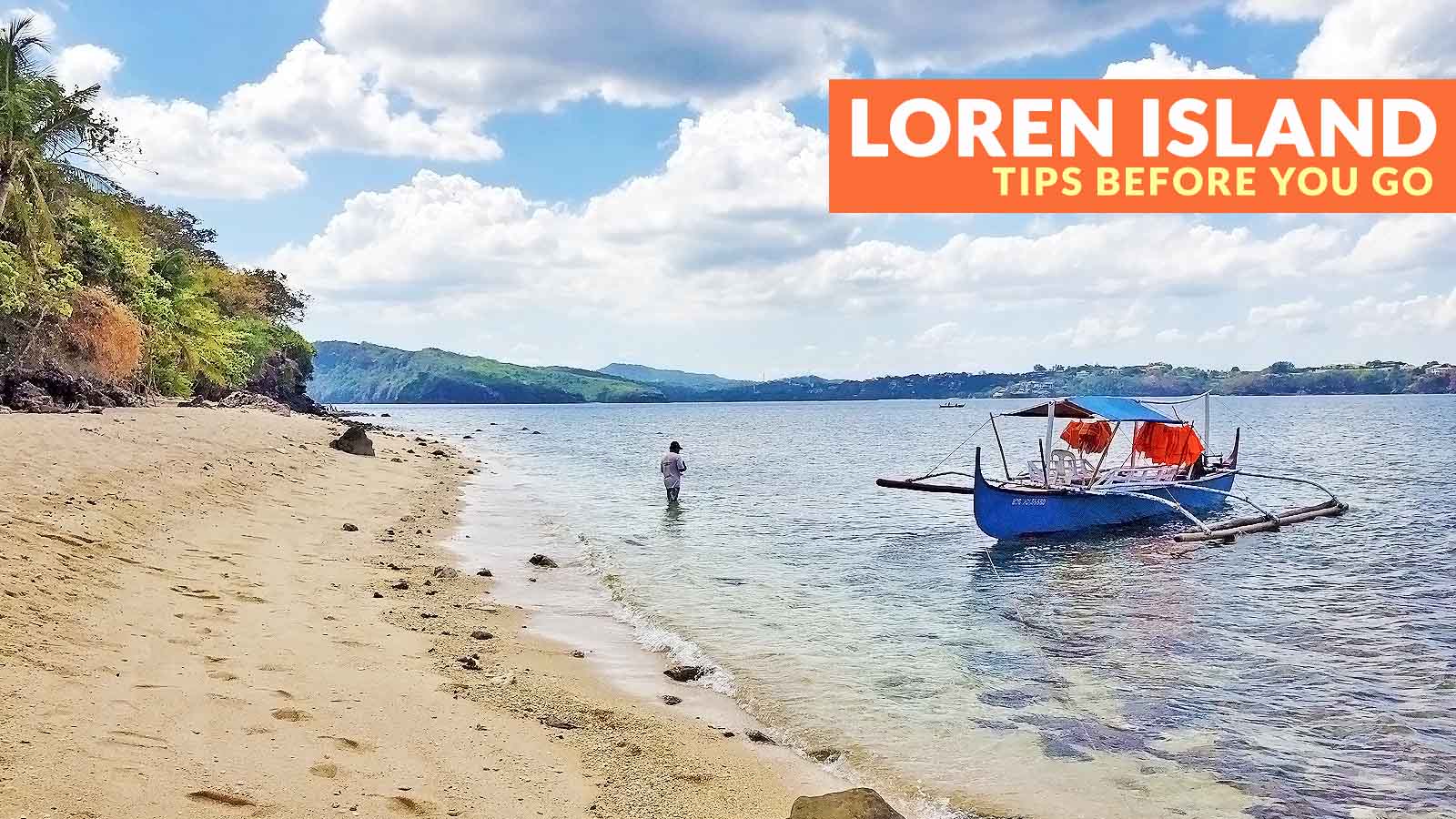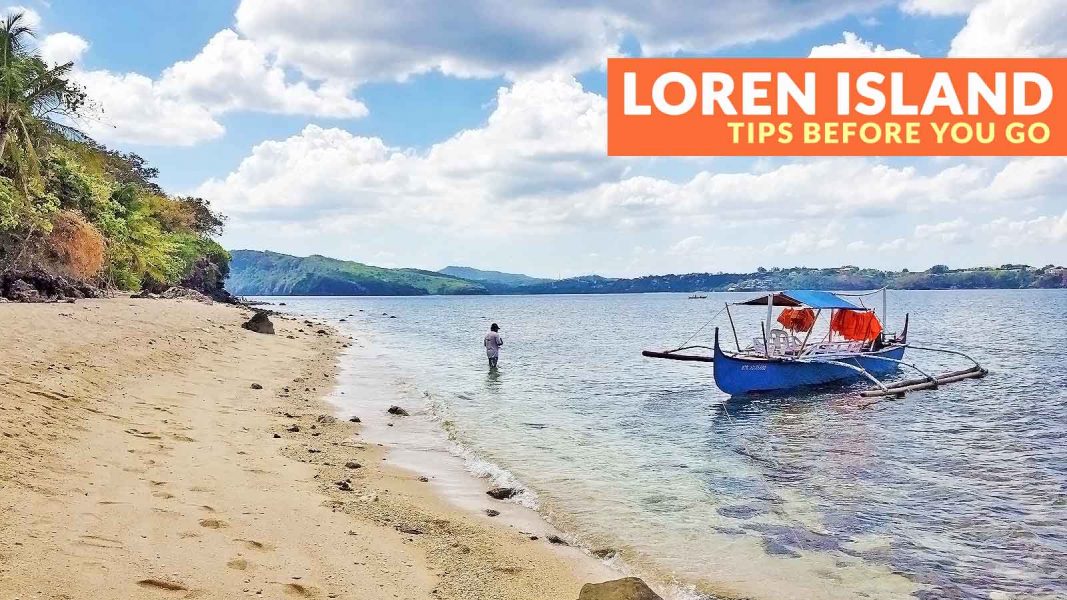 Known to locals as Pulo Island or Pulo-pulo, Loren Island is like that one person who is easy to get along with yet still retain some kind of mystery; she will intrigue you. The cove part is welcoming with its mixture of fine and course beige sand, but the sloping beach just beside the cove and the beach behind will either intimidate you or challenge you with their rugged appearance highlighted by the rocky shores and unspoiled islet. She is sugar and spice.
The island is private property, said to be owned by Loren Legarda, but tourists are welcome here for a minimal fee. There's a small cove beside the sloping stretch of sand. It's here where most of the visitors gather for a dip because the area is less rocky compared to the other parts of the island.
Related topic: PULO ISLAND (LOREN ISLAND), BATANGAS: IMPORTANT TRAVEL TIPS
---
Bituin Cove (Nasugbu)
Bituin Cove, also known to locals as Angara Cove, is one of Nasugbu's many pristine sand pockets gracing its coast. The cove is located in Barangay Calayo, more than half an hour drive from the town proper of Nasugbu. Its sand is a mixture of coarse sand and shingles; the color is between beige and light brown. Aside from Calayo, Barangay Papaya can also be your jump-off point to the island-hopping tour that can take you to Bituin Cove.
Related topic: BITUIN COVE (ANGARA COVE), BATANGAS: IMPORTANT TRAVEL TIPS
---
Manuel Uy Beach (Calatagan)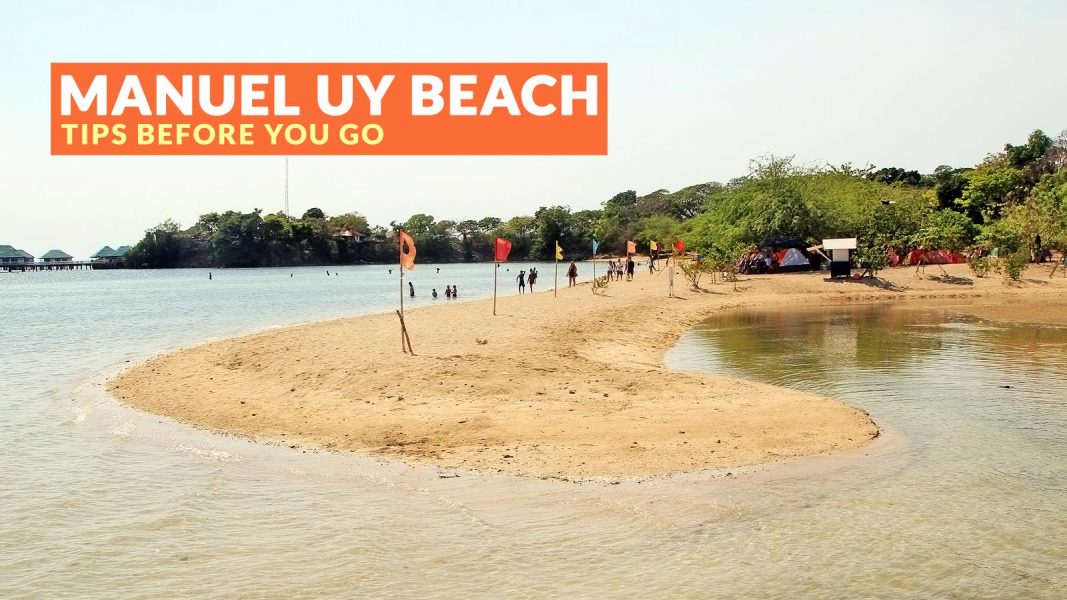 Beach camping is one of the favorite summer activities of those who love the outdoors. From the simple camping on the beach with only the basic necessities on one end to its high-end counterpart, glamping, on the other end, beach camping spells two things — beach and camping. There are many beach camping spots in the Philippines; one of those near Manila is Manuel Uy Beach in Calatagan, Batangas. According to one of the staff, this long stretch of cream-colored sand is owned by the businessman, you guessed it right, Manuel Uy. Manuel Uy Beach is sandwiched by Stilts Calatagan Beach Resort and Aquaria Water Park.
Related topic: MANUEL UY BEACH, BATANGAS: IMPORTANT TRAVEL TIPS
---
Malabrigo Point (Lobo)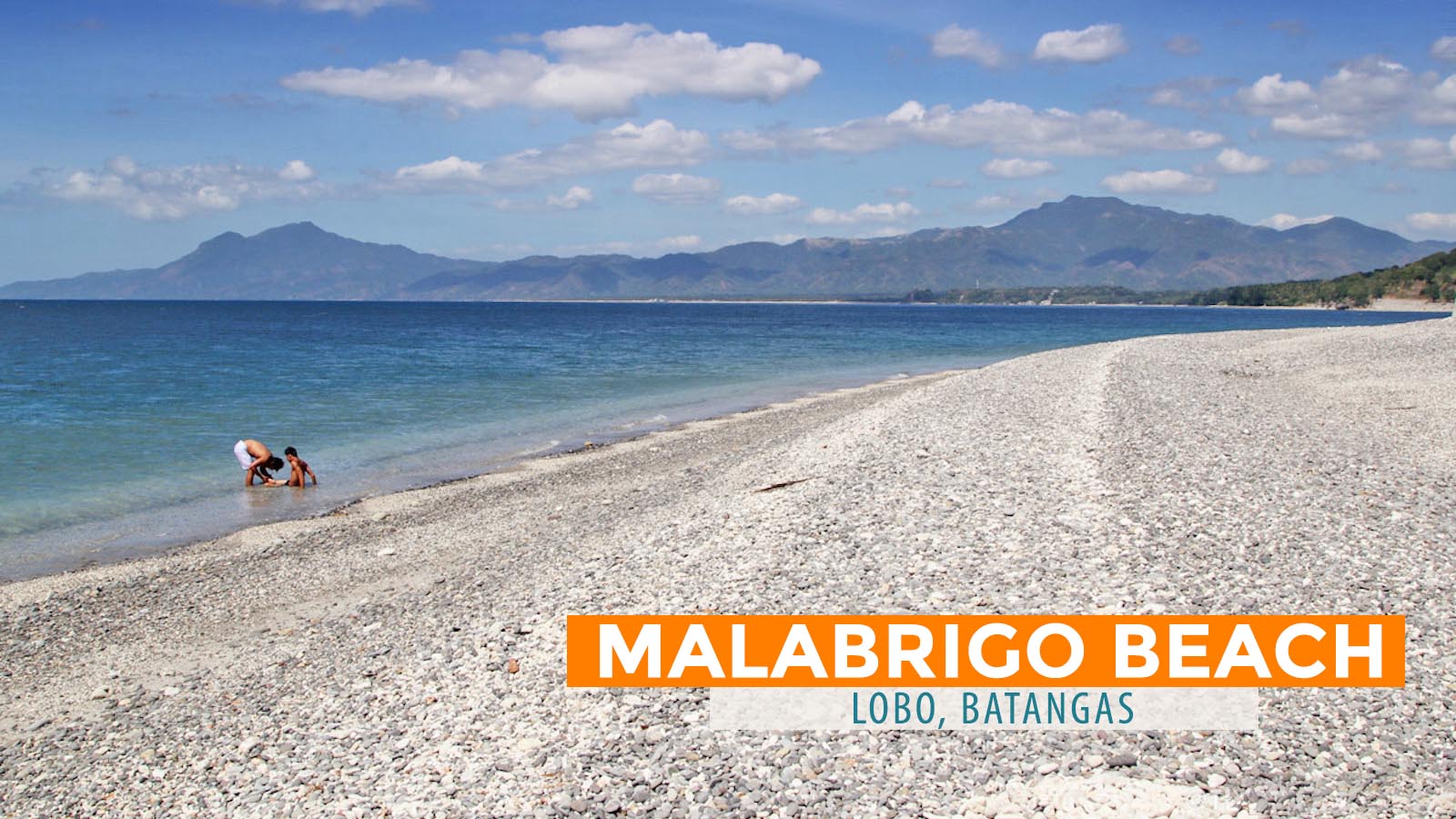 Malabrigo will always have a special place in my heart. There was a time when this secluded hard-to-reach beach had been my family's summer hideaway, for four consecutive years. The beach was all ours, save for some residents (and swimmer dogs) and we always loved going to the lighthouse in the morning.
Instead of sand, Malabrigo's shore is carpeted by smooth pebbles and stones, which I actually like because I don't have to worry about sand in my hair and my swimwear. We once spotted a couple of dolphins playing from a distance one afternoon.
---
Matabungkay Beach (Lian)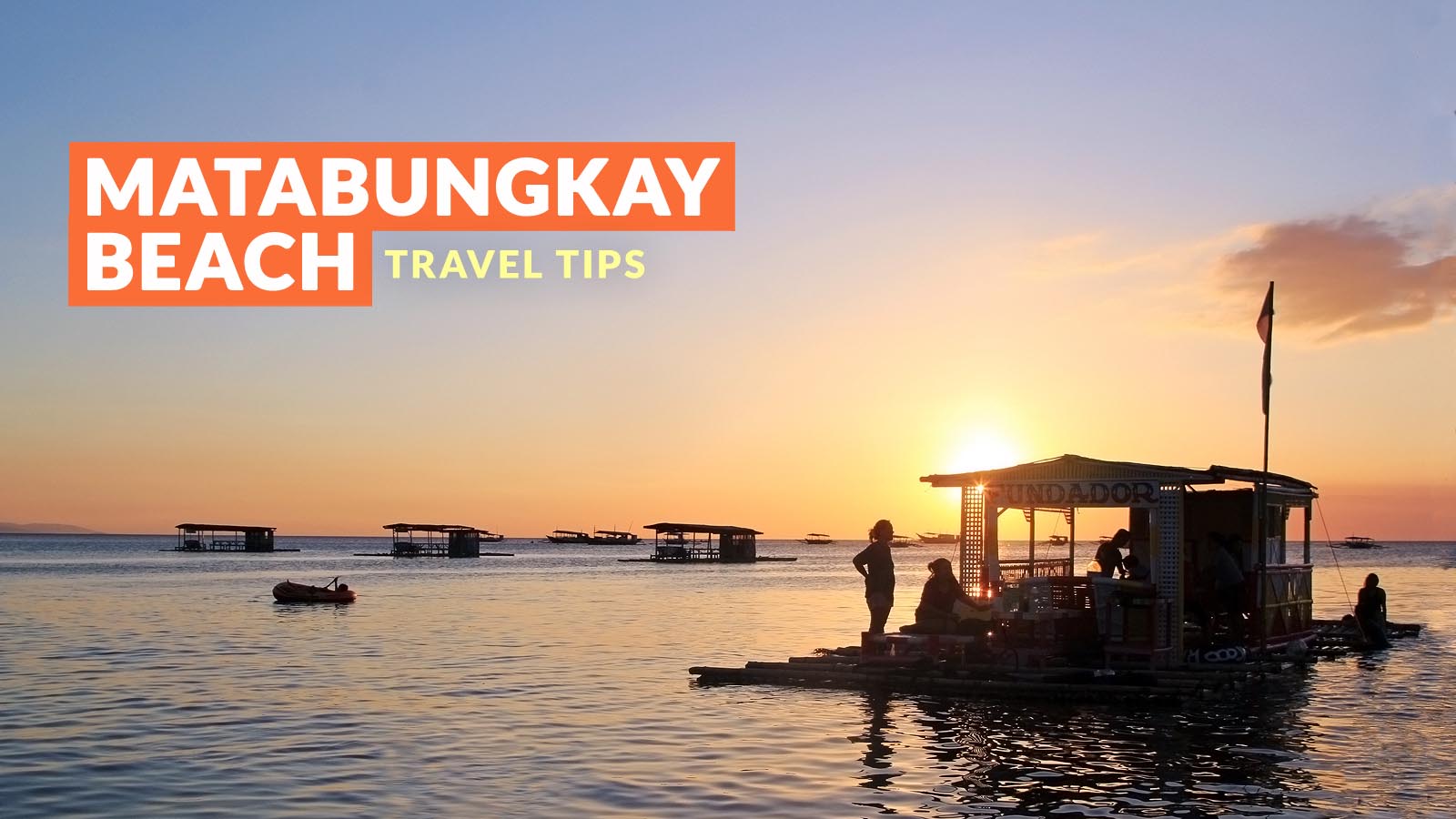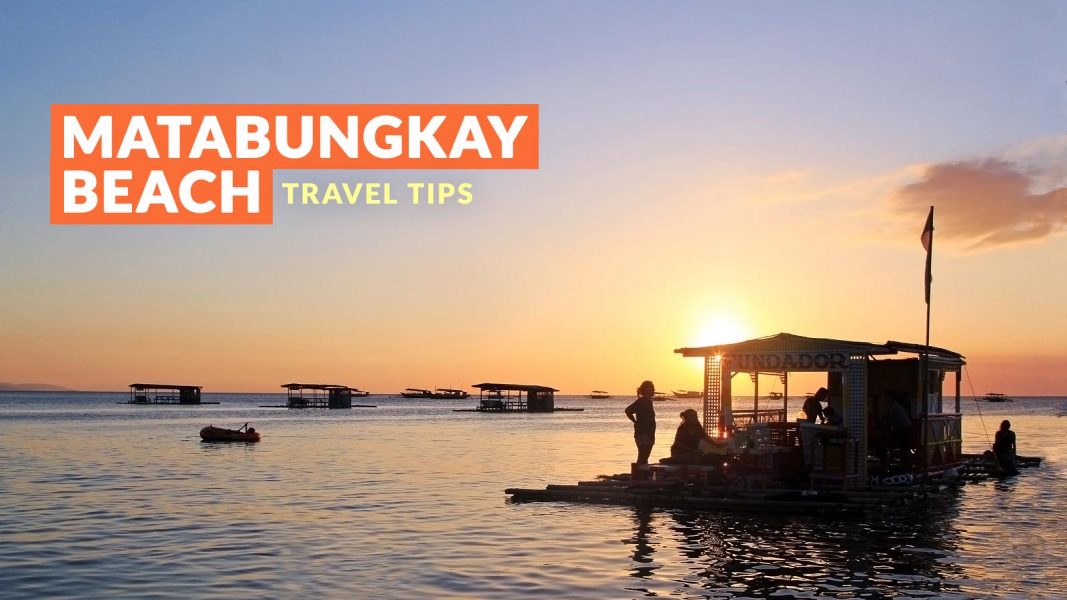 Matabungkay Beach had its glory days back in the '50s until early '90s; it was THE place to be for family and company outings, weekend getaways with friends, and group excursions during its heyday. I was about eight years old when I first set foot on Matabungkay's famed fine light gray sand that appears to be white when the sun is glaring. My second time was in 2007; last April this year was my third. It's a long stretch of ashen sand lined with resorts, stores, and houses. Matabungkay Beach is also known for its floating bamboo raft cottages.
Related topic: MATABUNGKAY BEACH, BATANGAS: IMPORTANT TRAVEL TIPS
——
Reminders