2018 • 06 • 28
Vigan has gained acclaim because of the UNESCO-listed Calle Crisologo. Walking the famed street will take you back in time, specifically during the Spanish colonial epoch. You'll hear the clattering of horses and the wheels of kalesas as you walk along the cobblestone streets. The houses lining it are in various states of repair and ruins; some are now shops, hotels, or restaurants. If you want fewer people and better pictures, wait until it's dark or early in the morning to explore the heritage zone.
Ilocano food is famous all over the Philippines; the street has a good number of restos that serve local cuisine and the lines are often long. The most popular and mentioned restaurant is Café Leona. It is close to Plaza Burgos and is on the ground floor of a beautiful ancestral home. Don't forget to try the Vigan Longganisa while here.
Vigan also has a handful of historical houses where important figures and their families used to live. The Syquia Mansion is a must-visit during your stay; former Philippine president Elpidio Quirino used to call this illustrious house home. As you explore, you'll see intricate wood carvings, antique furniture, and beautiful porcelain. Another stop to include in your itinerary is the Burgos House. It is the home of Padre Burgos, one of the three priests (the other two being Gomez and Zamora) sentenced to die because of a false accusation of inciting rebellion against the Spanish conquerors.
Other than these historical destinations, you can use Vigan as your base to explore the rest of the region. Ilocos has beautiful beaches, waterfalls, sand dunes, old churches, and other noteworthy attractions.
There are hotels and guest houses along Calle Crisologo, but these are often fully booked unless you reserve way in advance. However, you have options in nearby cities and towns or outside the heritage zone. Here are the top recommended places to stay in Vigan as rated by Agoda users, in no particular order.
Note: Rates MAY not yet include taxes and other fees. Ranking and rates may change over time, so always double-check before booking.
---
Metro Vigan Fiesta Garden Hotel
National Highway, Guimod, Vigan,
---
Paradores de Vigan
Gov. A. Reyes Street corner Abaya Street, Vigan
---
One Vittoria Hotel
National Highway, Cabalanggan, Bantay, Vigan
---
Hotel Lola Natividad
Calvario Street, Vigan
---
OveMar Resort Hotel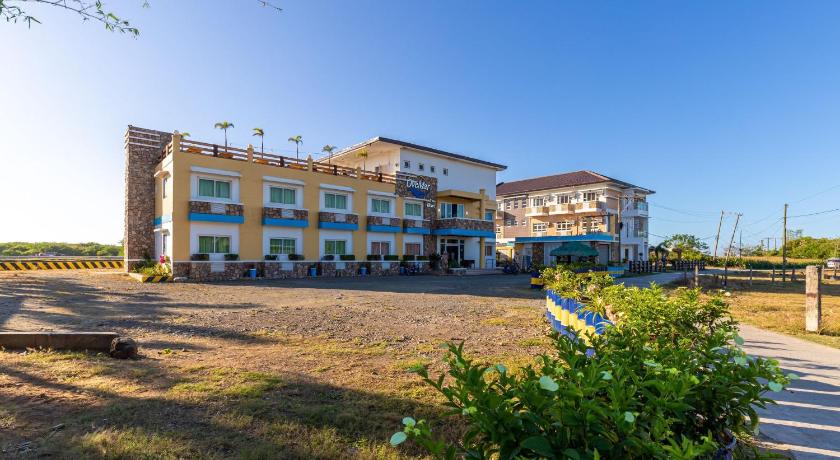 Paratong, Santa Catalina, Vigan
---
NSCC Plaza Hotel
Don Alejandro Quirolgico, Caoayan, Vigan
---
RedDoorz Plus (Melsol Metro Vigan)
National Highway Metro Vigan, Bantay, Vigan
---
Deomar Hometel & Farm Cafe
Bantay – San Vicente Road 1717, Vigan
---
Henady Inn
Bantay, Vigan
---
EA Apartelle – Metro Vigan
General Santos Street, Población, Vigan
---
Photos above were provided by the resorts via Agoda.
For more options, search here: Vigan Hotels
Reminders