The province of Cebu has several noteworthy destinations that could fill your itinerary for weeks. One of the places to include in your must-visit list is Moalboal. The latter may not have the beautiful beaches of the other towns, but it more than makes up for it with a bit of everything from waterfalls to adventure activities.
Moalboal is accessible and easy to reach from Cebu City. Head on over to the South Bus Terminal and board a bus bound for Moalboal. The trip takes up to three hours and costs about P120. If you're planning to visit this part of the province, here are things to do and places to visit.
---
Marvel at the Sardine Run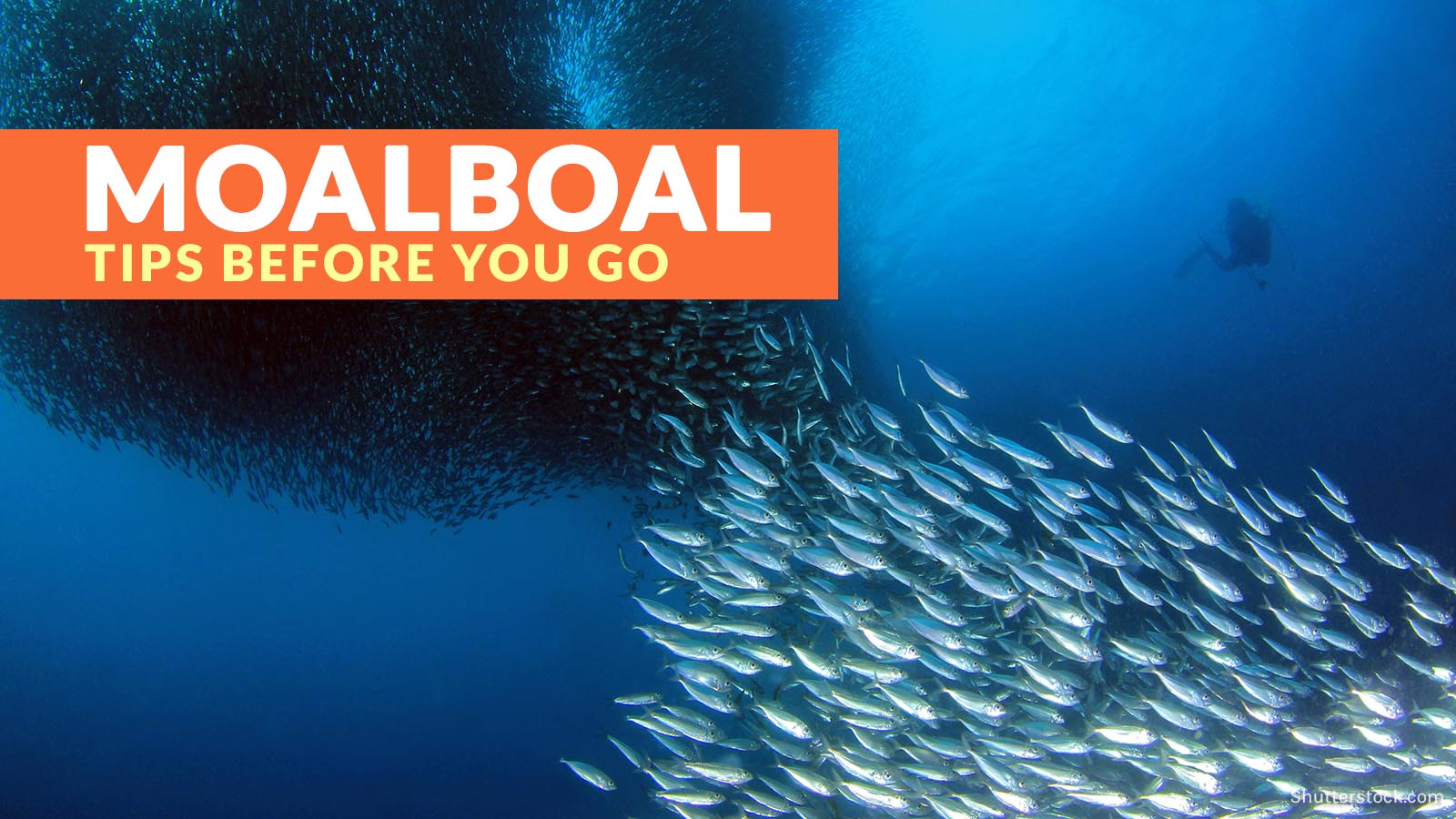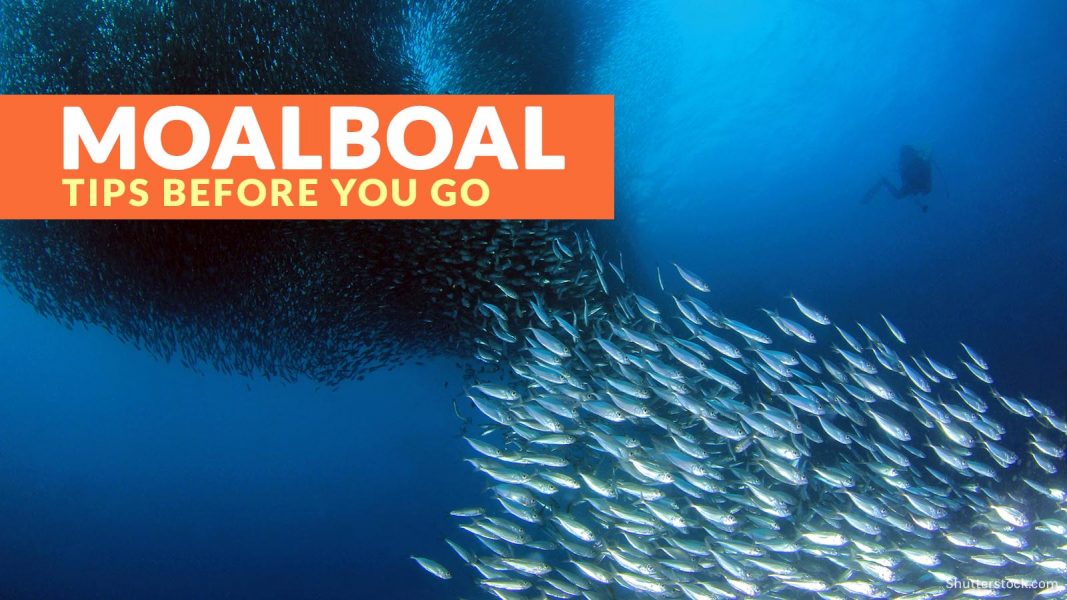 One of the main reasons people know about and visit Moalboal is because of the sardine run. This underwater feast for the eyes is a must while here. Thousands of sardines swim around forming different shapes. You'll feel how small you are and how beautiful nature is when you see this. You can include this in your island-hopping itinerary. Boat rental is from P1500 to P2500 depending on size. Another option is to just go to Panagsama Beach. Tricycle to the beach costs less than P100 depending on where you're coming from. Swim a couple of meters (around 50m) away from the shore and you'll see the sardines.
---
Panagsama Beach
Panagsama Beach looks ordinary, but it is still worth a visit. It has many restaurants, bars, and resorts. You will most likely spend a night or so here. Get a drink or have a meal here to cap off a day of exploring and activities. Laze on the shore, swim or just get a tan during a day where you just want to chill. From the drop off point of buses from Cebu City, hire a tricycle for around P80 to P100 to Panagsama.
---
Kawasan Falls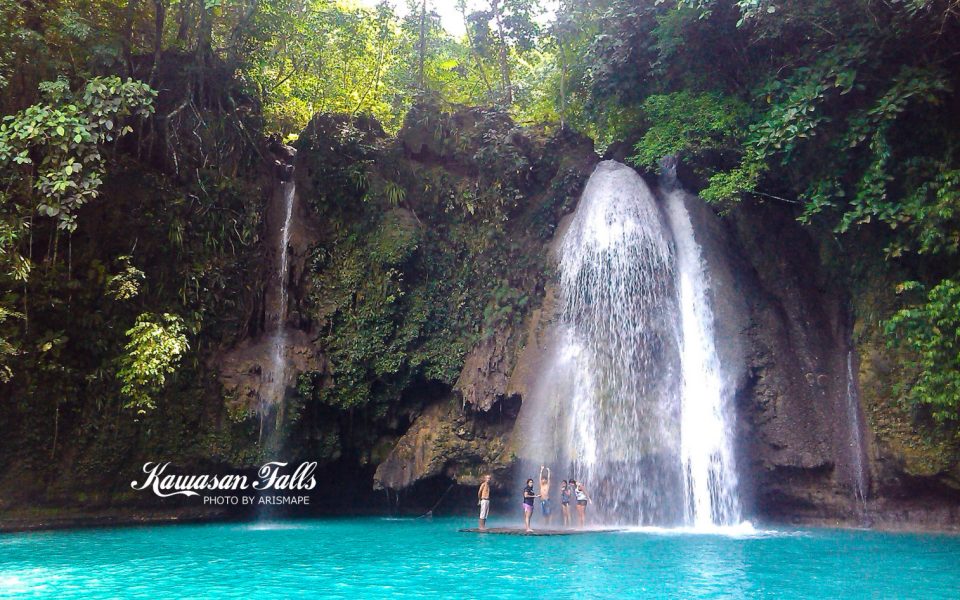 If you want to take a half day or whole day off from snorkeling, diving, and the beach in general, a trip to Kawasan Falls in nearby Badian is what you're looking for. Hop on a bus and alight at Badian; the fare is around P33. Kawasan is a two-tier waterfall that has emerald-tinged cool waters. The moment you see it, you'd immediately want to jump in. There's an entrance fee of P40 and a raft rental that costs P300. Get a water massage by going under the cascade or just go on a leisurely swim.
---
Basdaku Beach
Take a break from activities and just relax for a couple of hours in Basdaku Beach's white-sand shore. This idyllic spot has the relaxing ambiance you need to forget your worries and stress. Wade in its waters to douse the afternoon heat.
---
Pescador Island
Don't leave Moalboal without stopping by Pescador Island. The island is one of the best places to either scuba dive or snorkel. Its underwater ecosystem is teeming with marine life from colorful, eye-catching corals to various fish species. It's famous for the cathedral-like underwater cave that is a perfect spot for snorkeling and diving. Turtle Point is often included with a trip to Pescador. Here you'll get a chance to see a turtle or two swimming about.
You can join a tour from one of the establishments in the area. "Joiner" price starts at around P500 per person, depending on the availability and size of the group. Alternatively, rent a boat with a guide and boatman for approximately P2000 to P2500 depending on size and capacity.
---
Canyoneering
If you're looking for an adrenaline-pumping activity during your trip, this is it. You'll jump off several feet of high cliffs into emerald waters, trek through rough and slippery terrain, go down natural slides and have a good time. Kawasan Falls is the last stop of this trip. A tour from Moalboal costs approximately P1500 to P2500 depending on the company you book with and the inclusions.
---
Explore Busay Cave
This cave is easy to explore and is a possible addition to your itinerary. Inside you'll see beautiful stalactites and stalagmites. This is a family-friendly activity. The tour operators make sure participants are safe.
---
Get Your Dive License
Moalboal's charm lies beneath its waters. It is blessed with a diverse and thriving underwater ecosystem. There are many dive shops in Panagsama and Basdaku Beach offering lessons for first-timers and for those who already have a license, they can enjoy a couple of days in the open water diving. Some of the spots perfect for diving are the Cathedral, Talisay Wall, and Compton Point.
---
Where to Stay in Moalboal
Moalboal has a combination of budget, mid-priced, and high-end accommodations. One of the most popular places to find accommodation is Panagsama Beach. You'll find many affordable guesthouses, bars, restaurants, and tour operators. The town is an ideal jump-off point for activities. There are also beachfront or near-the-shore properties.
Alternatively, you can also find places to stay in White Beach. There are budget and higher priced options in this area as well. Here are some of the best hotels in Moalboal as rated by Agoda users.
For more options, search here: Cebu Hotels
Reminders