Happy New Year, everyone!
Bummed that the holiday break had to end? Right now, you're probably back at work, still not over everything that unfolded over the past two weeks. Oh how you wish you had more free days. Today everything is back to normal.
But don't worry. There are several more long weekends ahead. Check out this simple infographic so you could map out your vacation leaves and plan your trips well.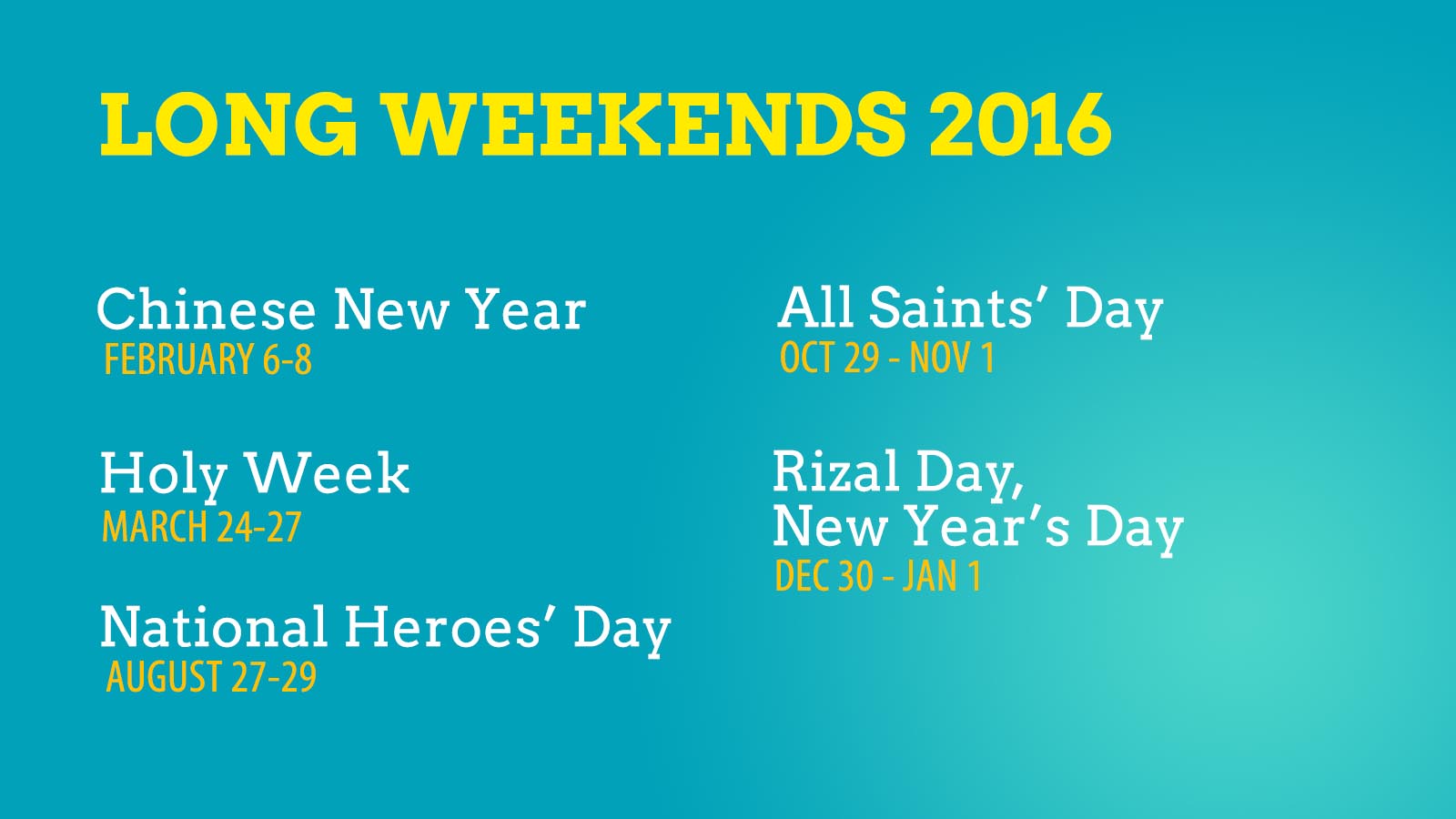 CNN Philippines also created an infographic featuring all the regular and declared non-working holidays for the year. Check it out below.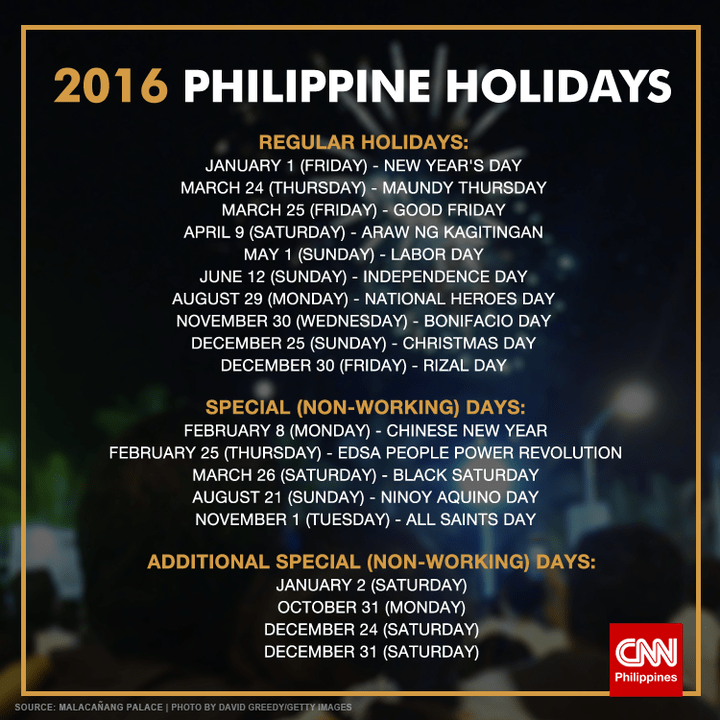 And now, we have more places to go to! At the #TravelPAL Bloggers' Night held last December 14 at Aracama in Bonifacio Global City, PAL Vice President for Marketing Ria Domingo expressed her excitement as they reintroduced to the blogging community their new route: MANILA – CAIRNS – AUCKLAND!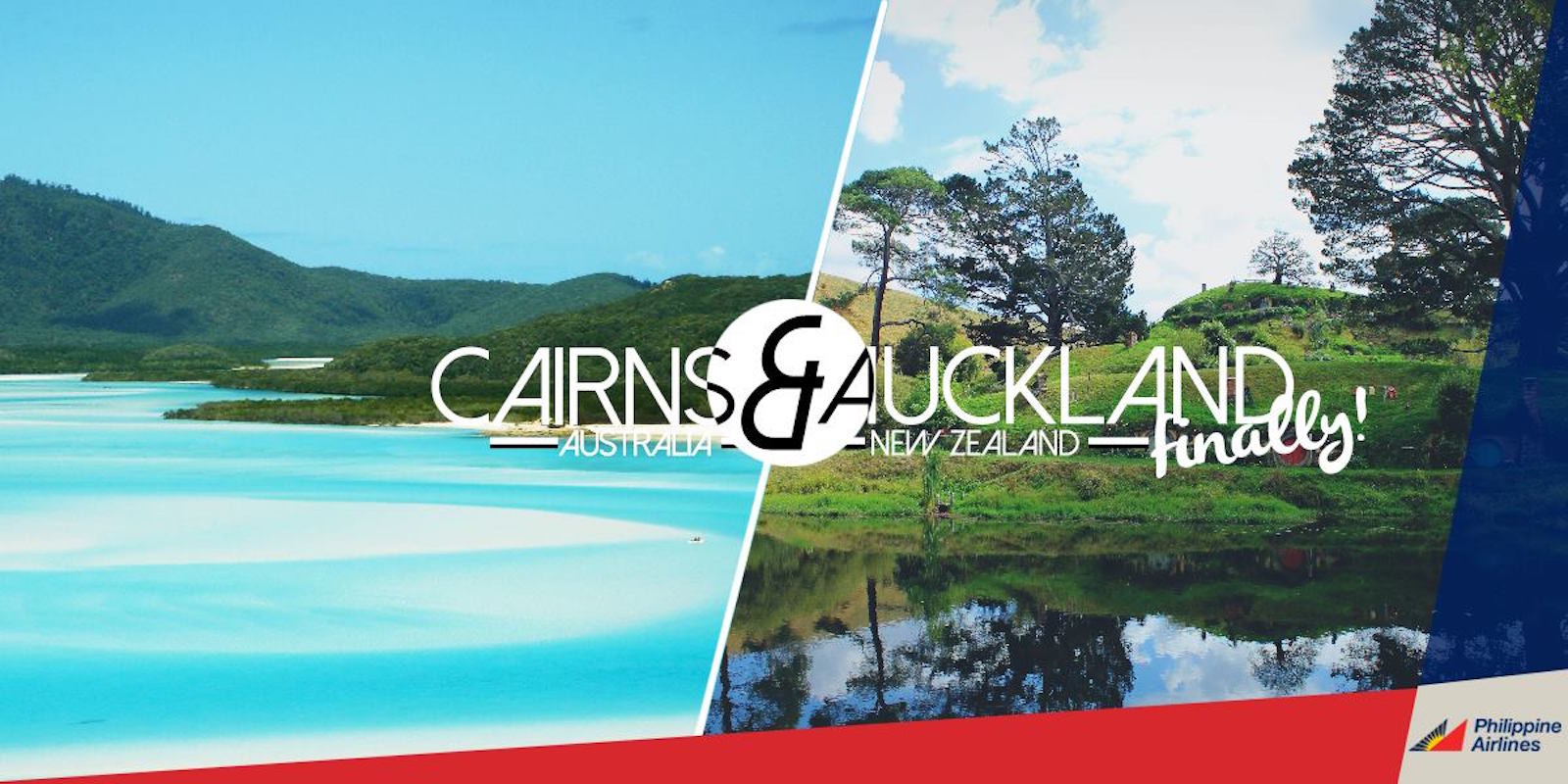 This is good news in two ways: Aussies, Kiwis, and Overseas Filipino Workers now have more options in flying to Manila, which will connect them to all the destinations the Philippines has to offer including Boracay, Cebu, and Palawan, currently ranked World's Best Island. This also means we, Filipinos, have another option to reach Australia and New Zealand and explore what they have to offer.
Reminders