2018 • 07 • 18
With the arrival of the new aircraft Airbus A321Neo, Philippine Airlines offers a new way to fly direct and non-stop to medium-haul destinations. This is not only good news for Filipinos who want to travel abroad but also for foreigners and kababayans overseas who wish to visit the Philippines.
The inaugural flight of the A321neo bound for Brisbane, which happened on July 2, 2018, marks the first of the many time a single-aisle aircraft to fly non-stop from PH to Australia. Soon, the fleet will also connect the Philippines non-stop to more Australian and Asian destinations.
Philippine Airlines, the country's flag carrier and the first airline in Asia, seems to be unstoppable in its quest to achieve a five-star rating sooner. Now a Skytrax-certified 4-Star airline, the first and the only one in the Philippines, it continues to improve its services and give passengers the quality and hospitality the Philippines is known for.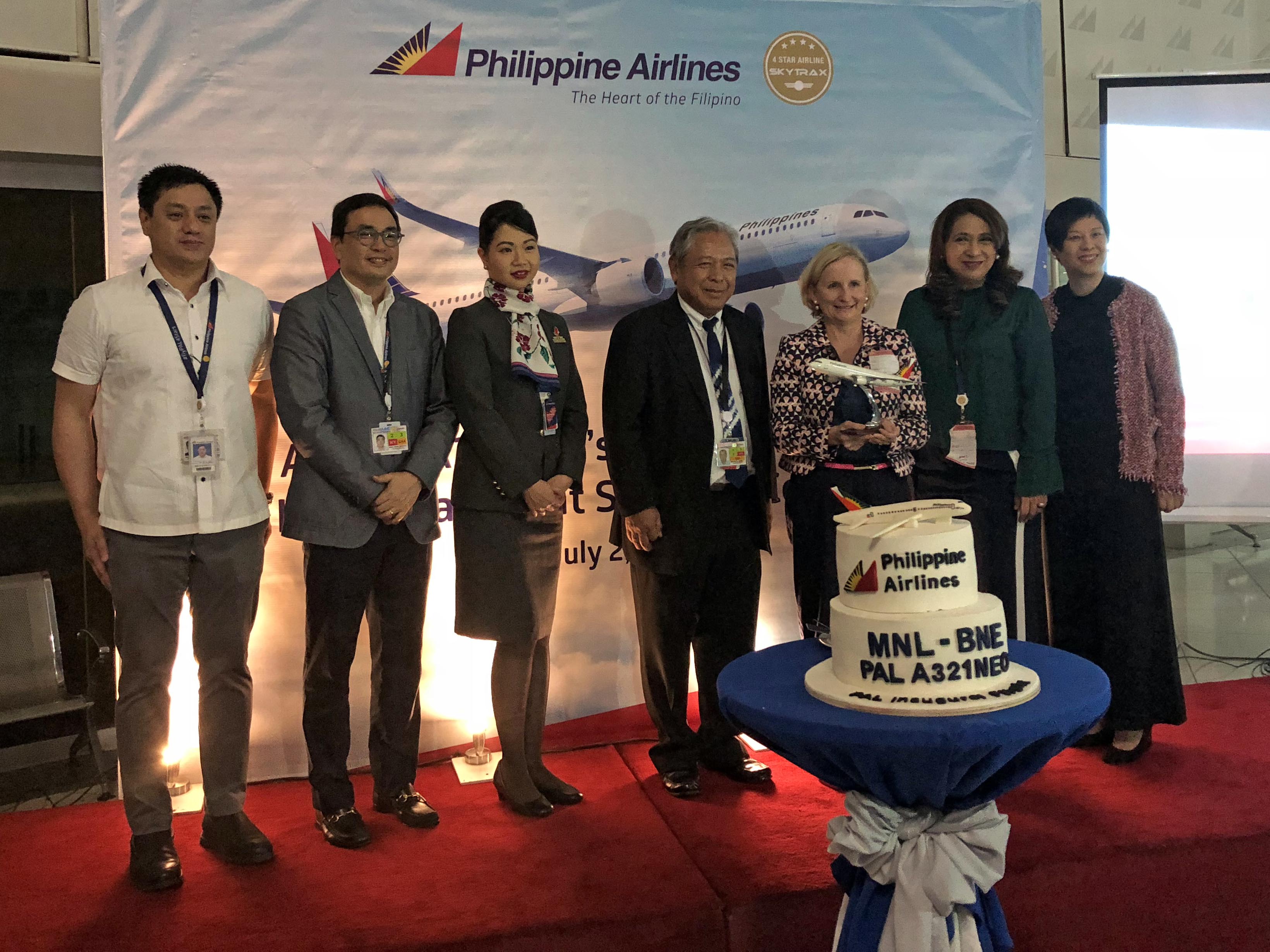 ---
Why Airbus A321neo?
Philippine Airlines is committed to giving optimum service to its patrons. With A321neo, it's now possible to have direct non-stop flights to medium-range routes with medium-sized traffic.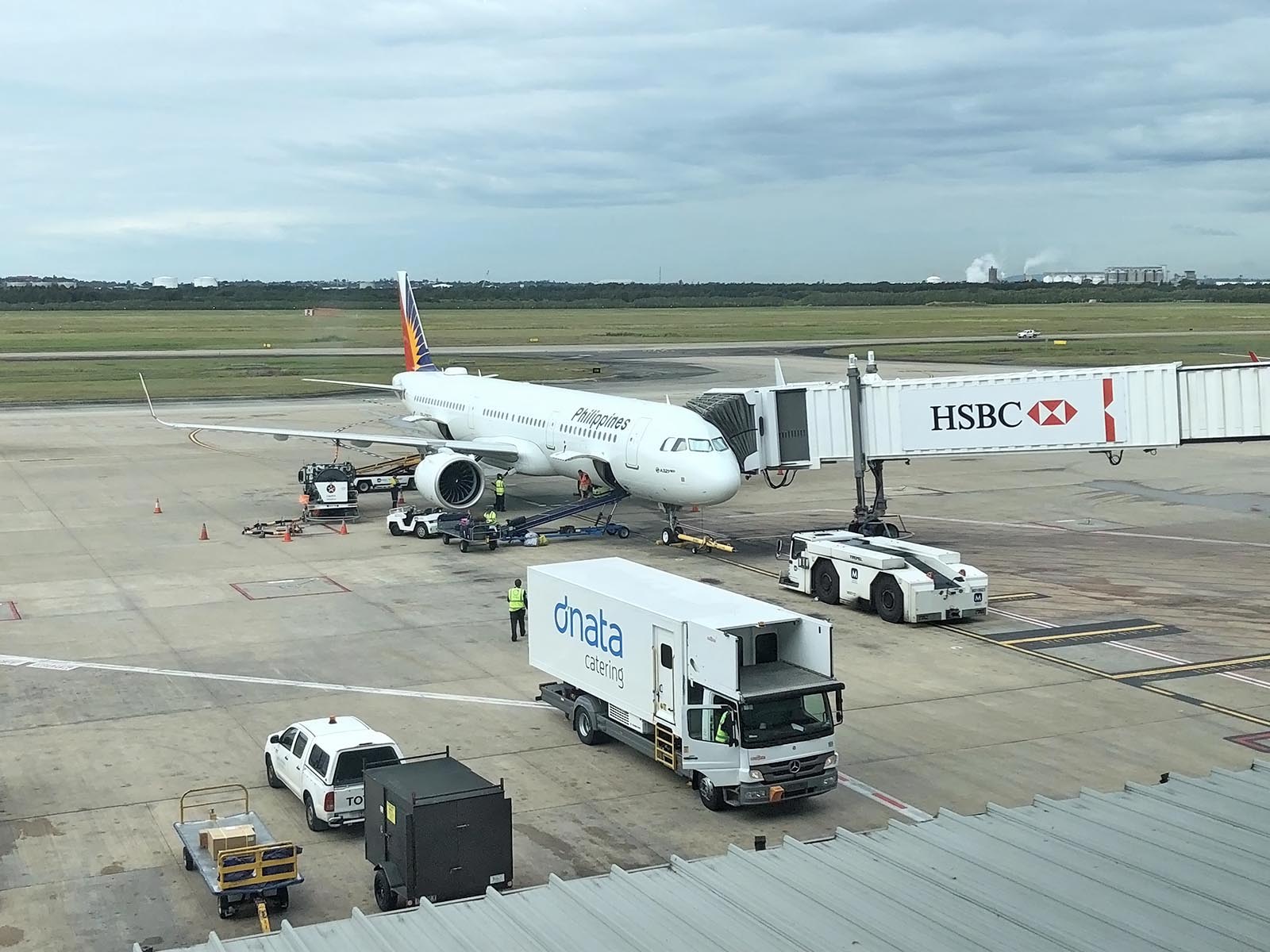 ---
What makes Airbus A321neo different?
The Airbus A321neo can fly for 8 hours nonstop, which is impressive for a single-aisle or narrow-body aircraft. For example, Manila to Brisbane is just now around 7 hours,
"NEO" stands for "New Engine Option". Fitted with Pratt & Whitney GTF, two powerful engines, Airbus A321neo enables the aircraft to cover a maximum range of more than 7,400 kilometers or up to eight hours flight time, consuming less fuel with the engines' fuel burn reduction capability.
With its fuel-efficient technology, the aircraft has less carbon footprint, contributing to its eco-friendliness and sustainability. Not only that, but the aircraft also has reduced noise levels inside and outside the cabin. That's less noise pollution!
---
What are the other features of PAL's Airbus A321neo?
In terms of in-flight entertainment, the aircraft has in-seat touch screen TV monitors on all seats, which is a first for a narrow-body aircraft. Each screen has RAVE Centric System-enabled myPAL eSuite, giving passengers a variety of options to enjoy a relaxing flight: movies, TV series, music, games, and more. Business Class seats have 15.6-inch personal TV screens, while Economy Class seats have 10.1-inch screens.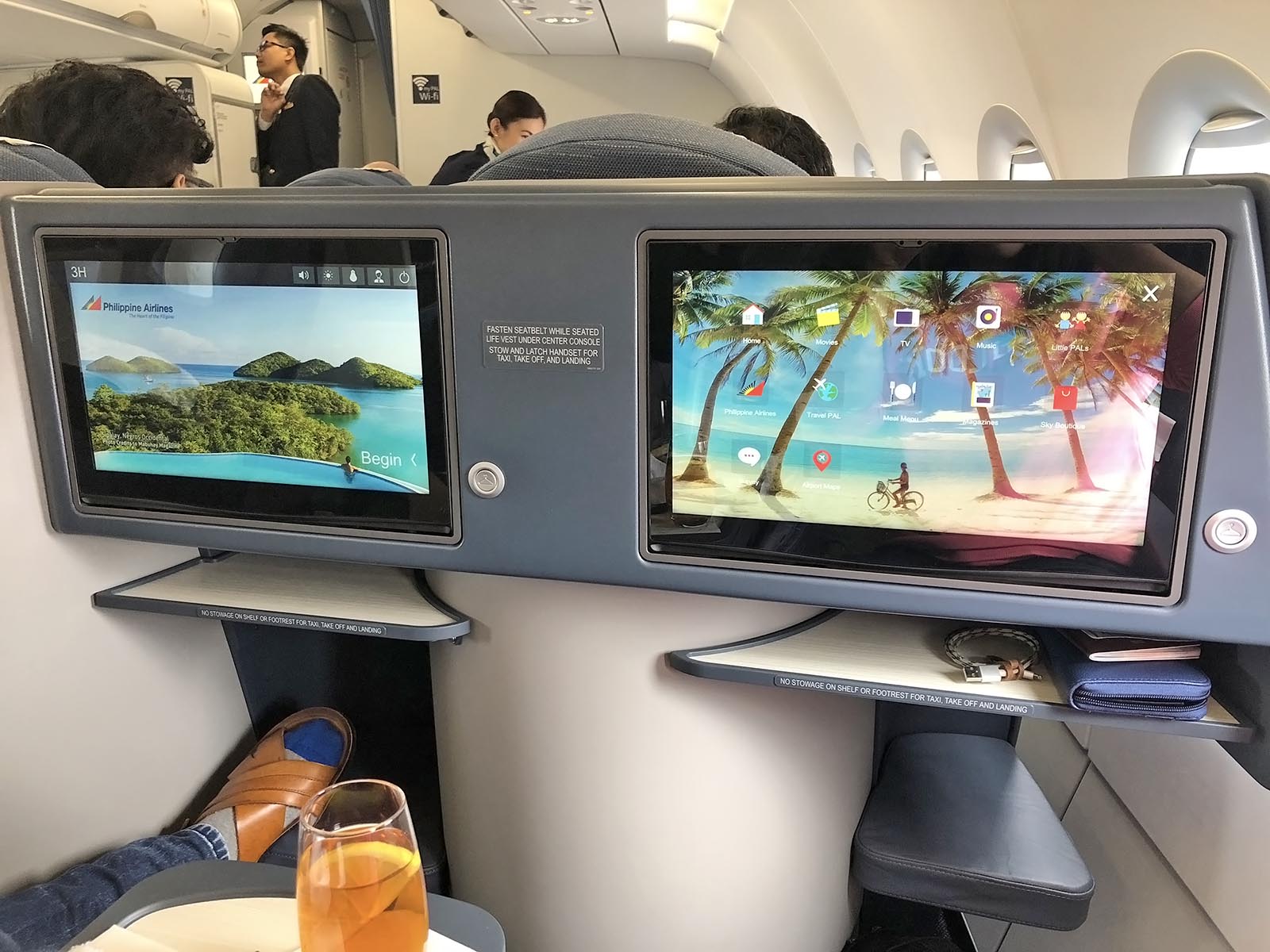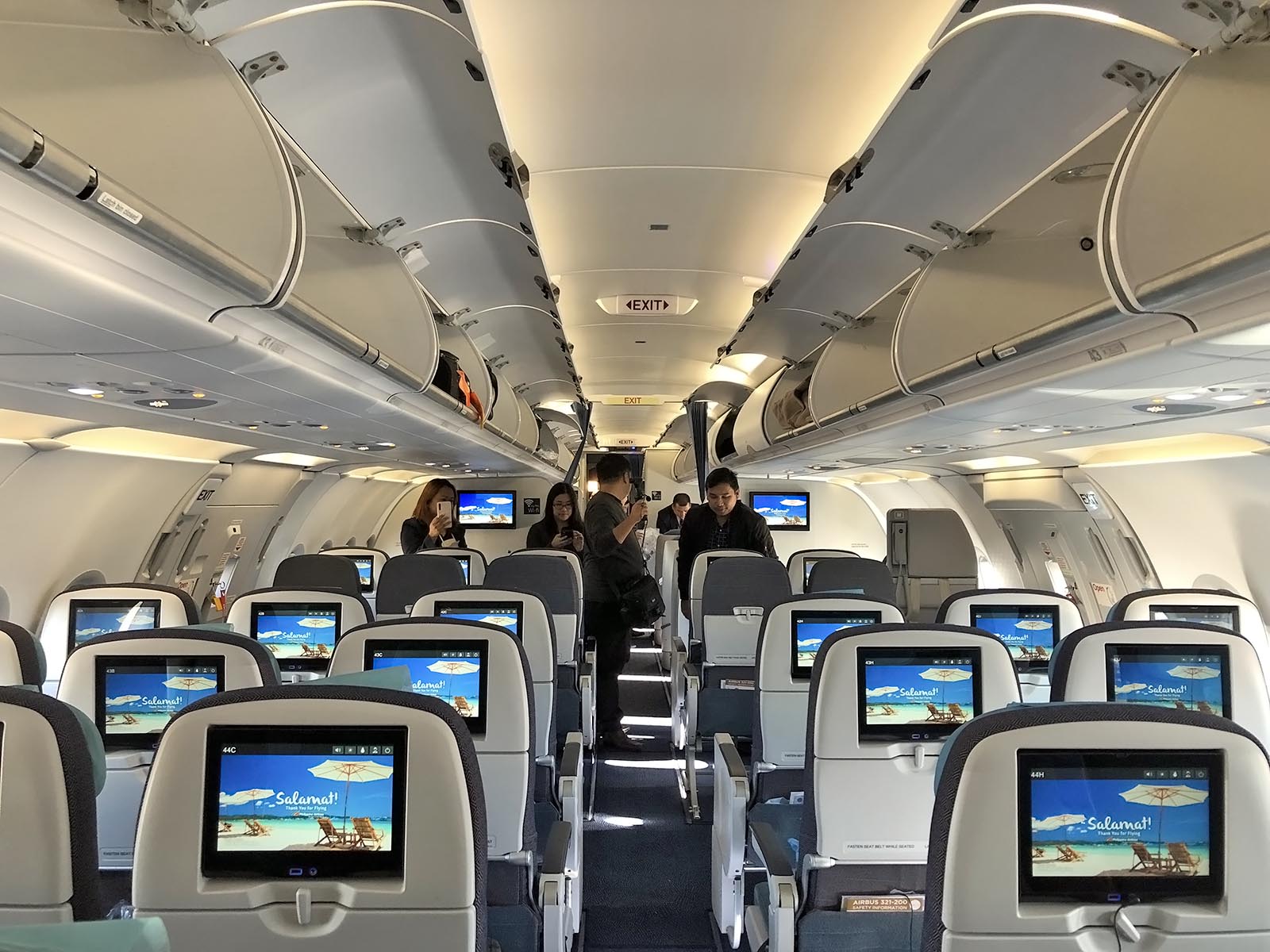 The aircraft also provides an in-seat power supply with the USB port on all Economy Class seats and both AC and USB docks on all Business Class seats, enabling passengers to charge their phones and other gadgets.
The whole aircraft, from Business to Economy class, is enabled by myPAL Wi-Fi.
---
How many passengers can the Airbus A321neo seat?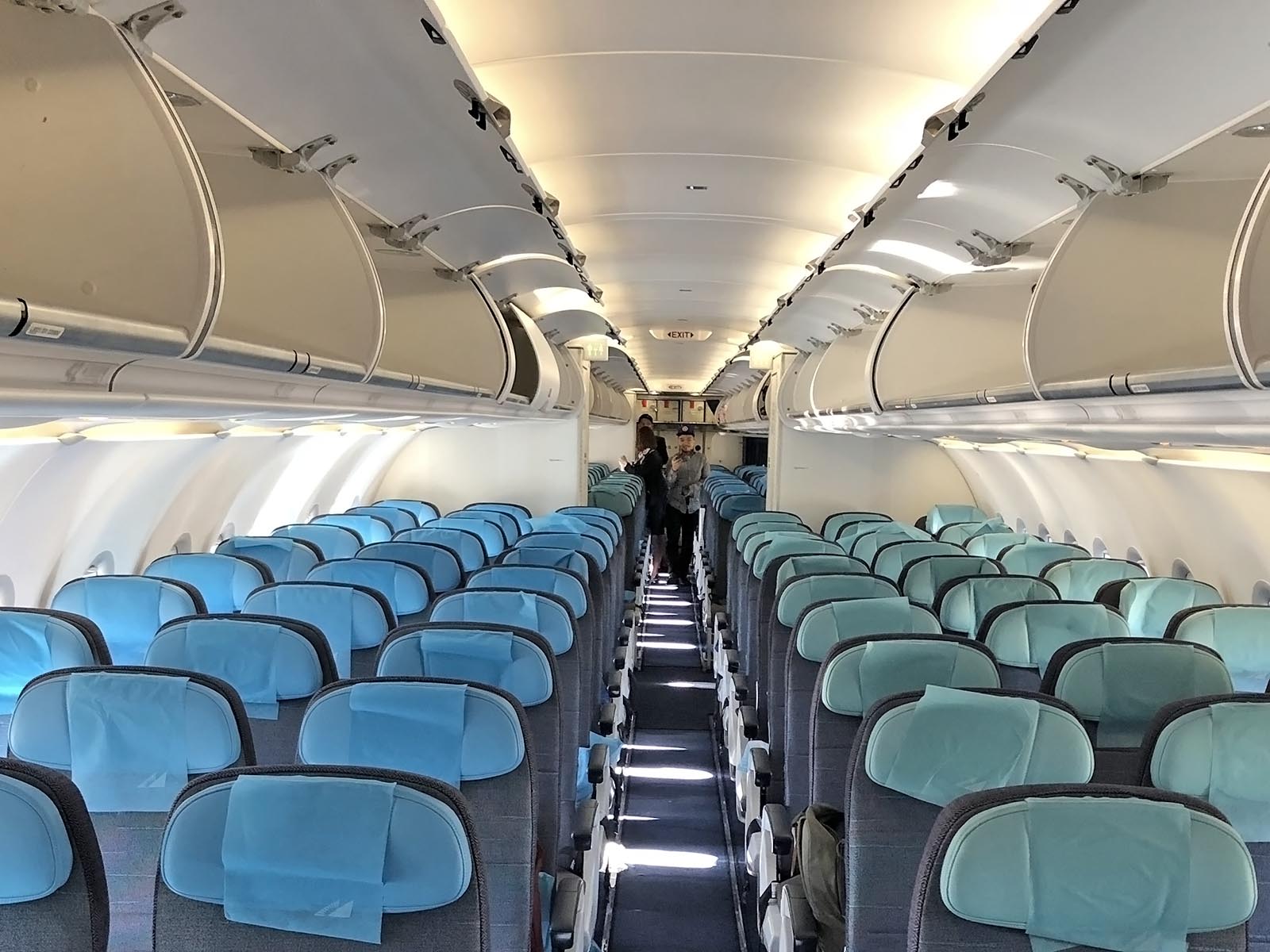 The Airbus A321neo is a single-aisle aircraft with a total of 168 seats — 12 Business Class and 156 Economy Class.
The Business Class has a seat configuration of 2-2, meaning it has 2 seats on each side of the aisle. It boasts 12 full-flat seats with a width of up to 23 inches and legroom of 60 inches. Whenever you want to sleep, you can fully recline the seat in such a way that you can lie flat on it, stretching up to 78 inches in length.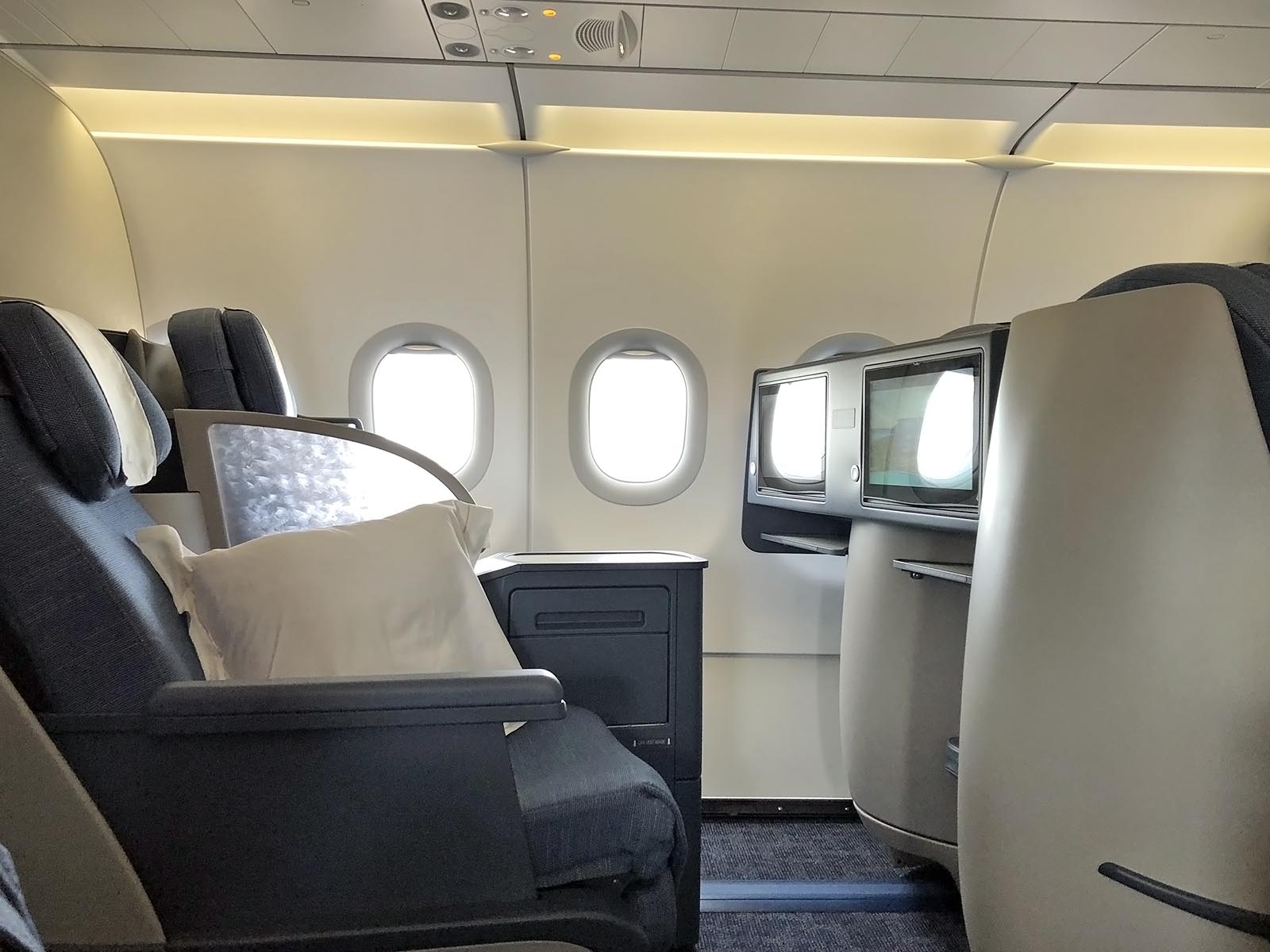 The Economy Class has a seat configuration of 3-3. The 156 seats have wider legroom, stretching up to 32 inches. Each seat has a width of 18 inches with a back that can recline up to 5 inches.
---
What routes does PAL Airbus A321neo serve?
PAL's first Airbus A321neo aircraft started serving the Philippines-Brisbane route, the first single-aisle aircraft plying between the Philippines and Australia non-stop in less than eight hours. For those flying to Brisbane from Manila, either for leisure or business trips, the schedule is every Monday, Wednesday, Friday, and Saturday. For those returning to Manila from Brisbane, especially balikbayans and OFWs, the schedule is every Tuesday, Thursday, Saturday, and Sunday.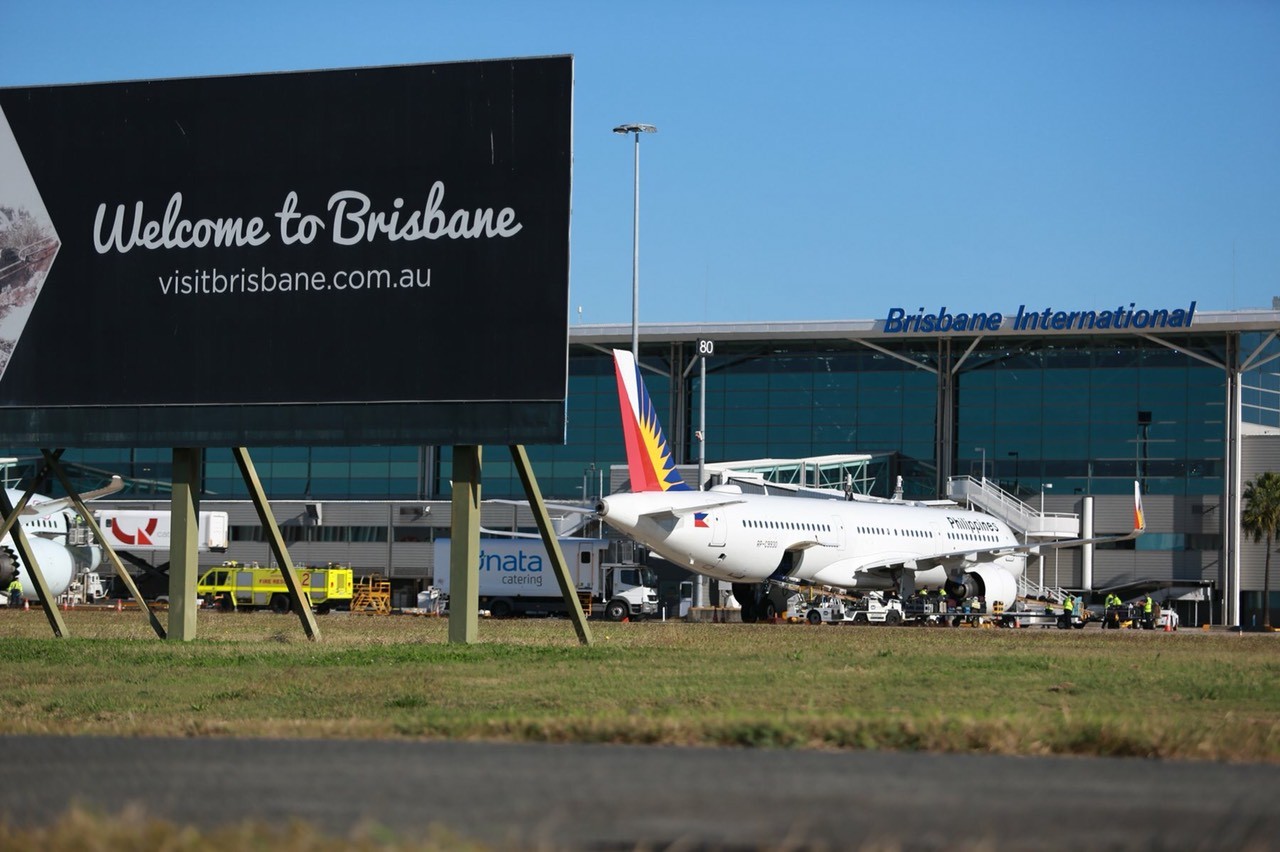 Other PAL aircraft serving the Philippines-Australia route are Boeing 777-300ER and A340-400. PAL has been flying this route for more than 50 years, reaching over 300,000 Filipinos who work and/or reside in Australia; an estimated 21,000 are based in Brisbane. The data are based on the 2016 census. The Filipino community is one of the fastest-growing in Australia.
---
What's next for PAL's A321neo?
Soon, the single-aisle narrow-body aircraft will link the Philippines to Sydney, Melbourne, Sapporo, Mumbai, and New Delhi!
---
What's included when we book a flight with PAL?
As always, all PAL bookings come with a FREE baggage allowance, a hot meal, a snack, and complimentary drinks (alcoholic and non-alcoholic). In-flight entertainment is also available. PAL has been recently upgraded to a 4-star status, which says much about the quality of service it provides. We can expect that things go better because their target is to become the first 5-star airline in the Philippines and they're working very hard to achieve this.
Reminders