The last month of 2013 has just started, but the countdowns of the best destinations for next year are already coming in! And things are already looking good for the Philippines.
Lonely Planet's 2014 list of 10 Best Value Destinations has included the island of Palawan, the country's Last Frontier. "Jungle rivers, limestone cliffs and awesome beaches – Palawan's no secret, but it certainly rewards those who visit," writes travel editor Tom Hall. "This mix, combined with stand-out attractions such as Puerto Princesa Subterranean River National Park and the Bacuit Archipelago (all available at a competitive price), makes it a great-value pick for old Asia hands and novices alike."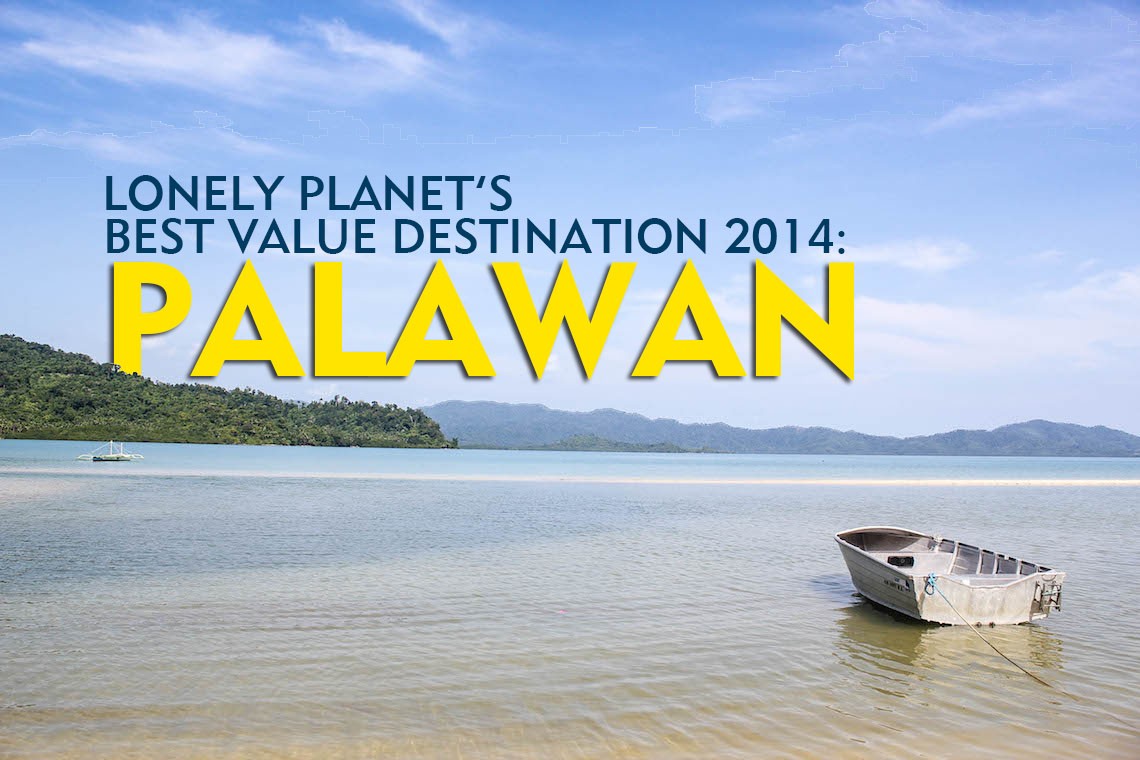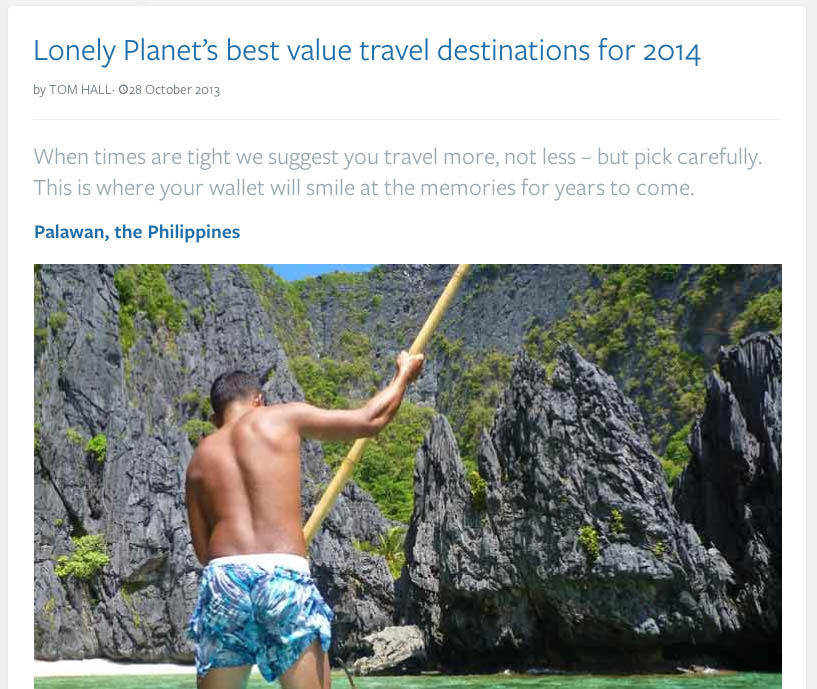 The popular travel website also mentions the Calamian Islands, off the northern coast of Palawan.
Other destinations that made it to the list include Bulgaria, Fiji, Portugal, Mexico, and Nicaragua.
Reminders