ALL ABOARD!
Light Rail Manila Corporation (LRMC), LRT-1's private operator is partnering with Renacimiento Manila and is launching ikotMNL, the LRT-1 Heritage Transit Tour!
Commuting in Manila can be confusing and chaotic, but if you step away from the rush hour madness, it's really quite a colorful ride. When you go around the metro and decide to commute, you'll come across many different types of public transportation. The iconic jeepneys and buses are hard to miss on the main roads. Meanwhile, tricycles and pedicabs or bicycles with sidecars traverse smaller streets. Multiple train lines also exist with each line running across different areas in Metro Manila.
If you're going around the capital city using public transportation, chances are you'll find yourself hopping on the LRT-1. Although not as iconic as Philippine jeepneys, the LRT-1 is just as important to commuters. This train line transports thousands of people daily from Fernando Poe Jr. (formerly Roosevelt) to Baclaran Station.
With a huge portion of its line cutting through Manila City, LRMC introduced the LRT-1 Heritage Transit Tour, ikotMNL. The tour aims to promote Manila's rich cultural heritage and urban tourism. IkotMNL is in partnership with Renacimiento Manila, a cultural organization that holds walking tours in Manila.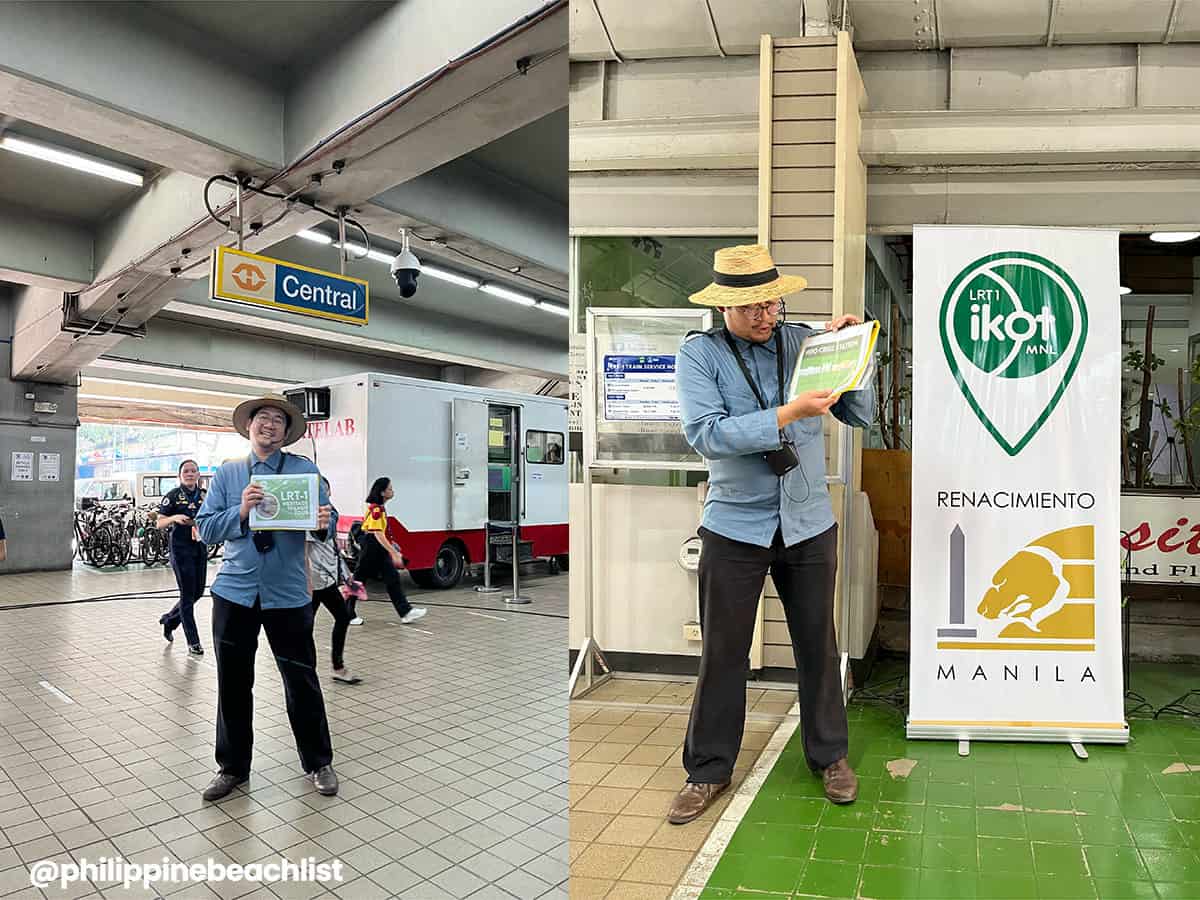 ---
When in Manila, Ride the LRT-1!
The heritage transit tour will take you to some of the historic stops of the LRT-1. Tours will be accompanied by a tour guide who will regale you with the history behind each station. If you've ever wondered who "Doroteo Jose" of Doroteo Jose Station is, you're on the right track!
While the station names themselves pack a lot of history, you'll also have access to some insider info on historical sites a short walk away from the stops. The tours are set to start this November 2023, with schedules on November 19 (Sunday), November 25 (Saturday), and December 10 (Saturday). It is open to the public for a P500 fee. Each tour participant will receive a beep card with unlimited LRT-1 rides for the day, limited edition ikotMNL merchandise, and a souvenir map.
The tour starts at the Central Terminal Station, which will serve as the meet-up point for tour participants. Then, you will ride the train to Vito Cruz Station where you will walk to the landmarks of Calle Vito Cruz. In this area, you will be introduced to Malate, a district in Manila that serves as its center for commerce and tourism. You will also pass by Rizal Memorial Stadium, De La Salle University and St. Scholastica College.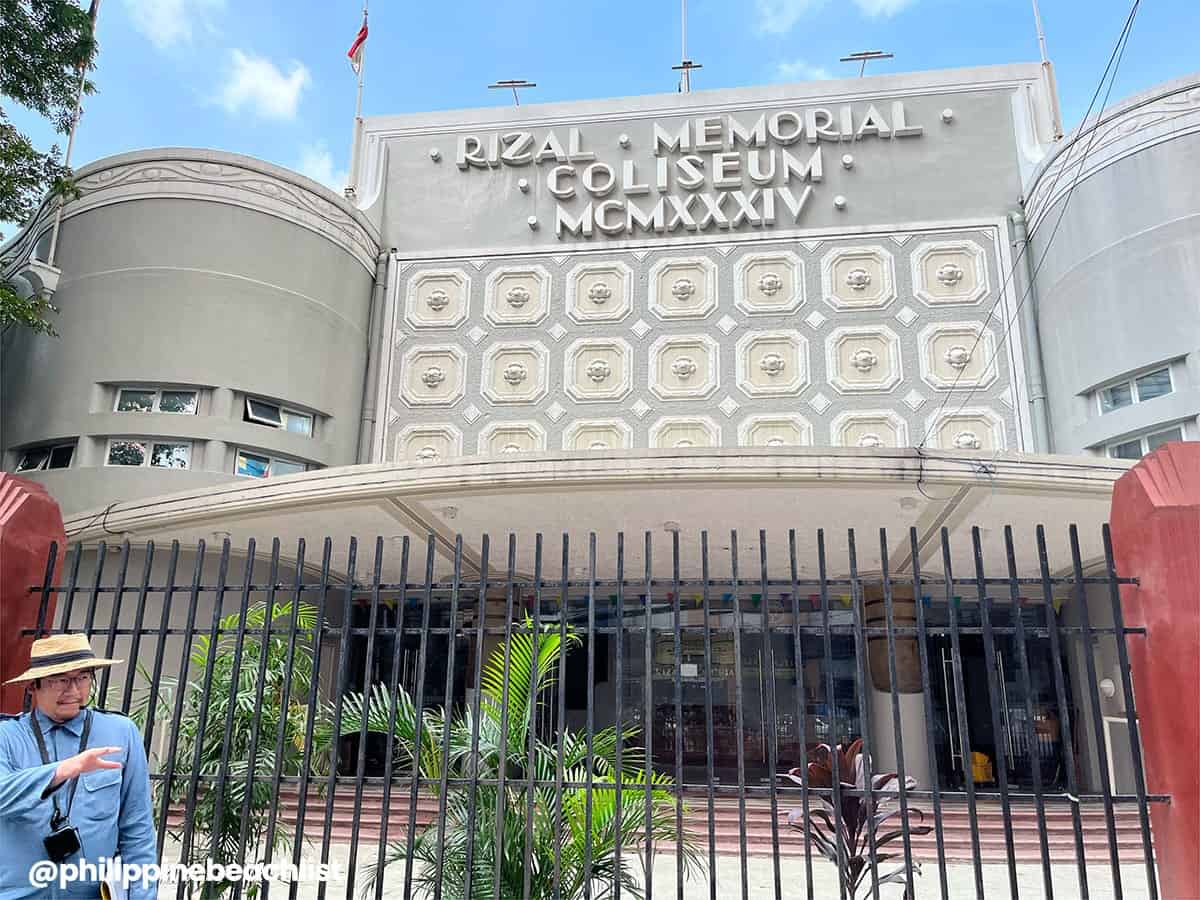 Next stop will be Manila's old downtown, Carriedo. From the station, you will walk to Plaza Lacson also called Plaza Goiti. Then, you will continue walking to Sta. Cruz Church. From the church, you get a view of Calle Escolta and the historical buildings along it. The tour culminates at United Nations Station, which serves as the transit stop to Luneta Park and the National Museum Complex. Along the tour, you will also learn more about LRT-1's history, its different train sets, and the design of its stations.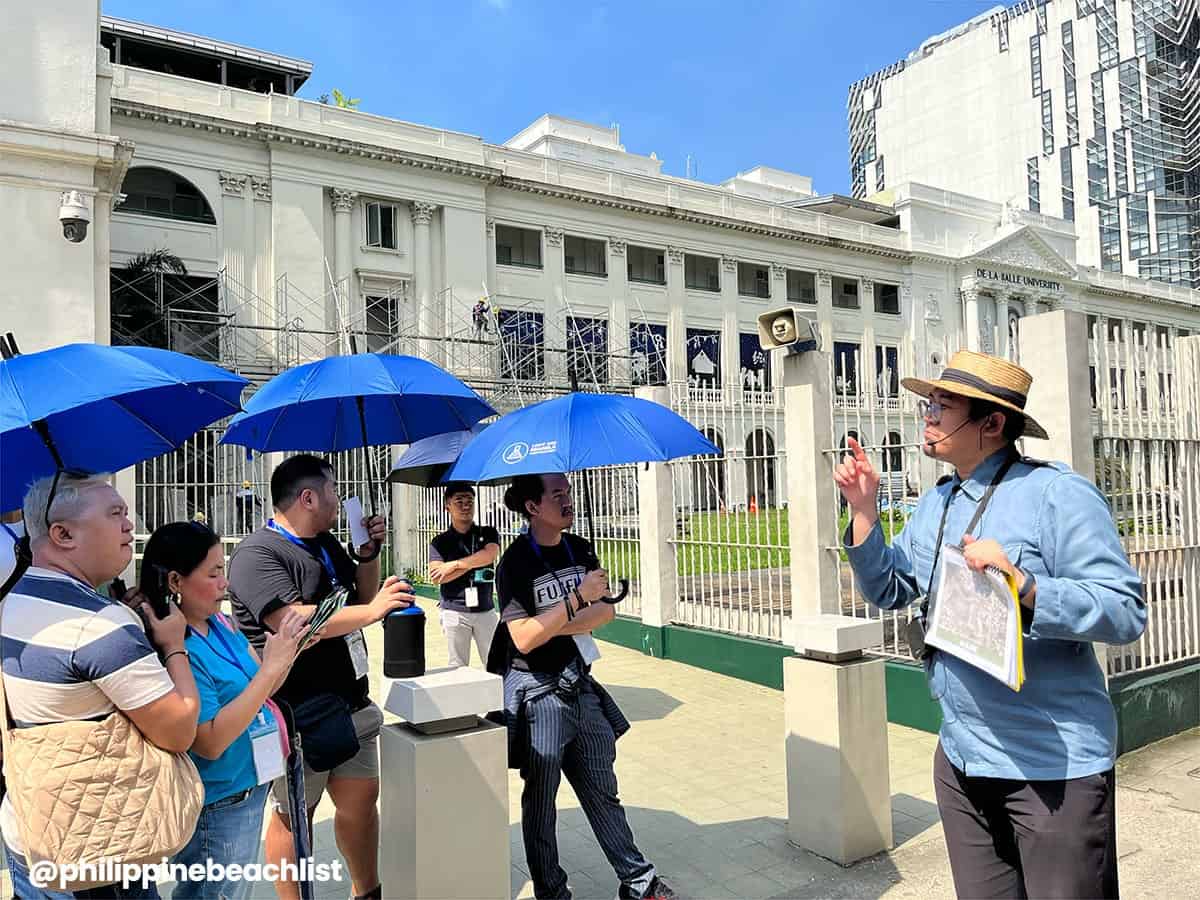 If you're interested in joining the tour, you may check out Renacimiento Manila's Facebook page. You may also contact them for inquiries and for more details about LRT-1's Heritage Transit Tour.
Honestly, this trip is just the tip of the iceberg when it comes to Manila. Pair this heritage tour with a trip to Intramuros or a Binondo night walk to see just how deep urban history runs in the capital city.
TIP: You can actually alight at Carriedo Station and walk to either of these two administrative districts!
---
Where to Stay in Manila
Looking for a place to stay within the capital city? Here are some accommodations you can consider booking.
If you're looking for more hotel suggestions around Manila, check out these posts!
---
Reminders