Kitesurfing, one of the various styles of kiteboarding, is a water activity that involves a board and kite to ride water. This is an adrenaline pumping activity that you can do after beach bumming, diving, snorkeling, and swimming. The Philippines has a number of beaches where you can try this sport or improve your skill and experience in it.
Here are some of the places to consider adding to your kitesurfing itinerary.
---
Bulabog Beach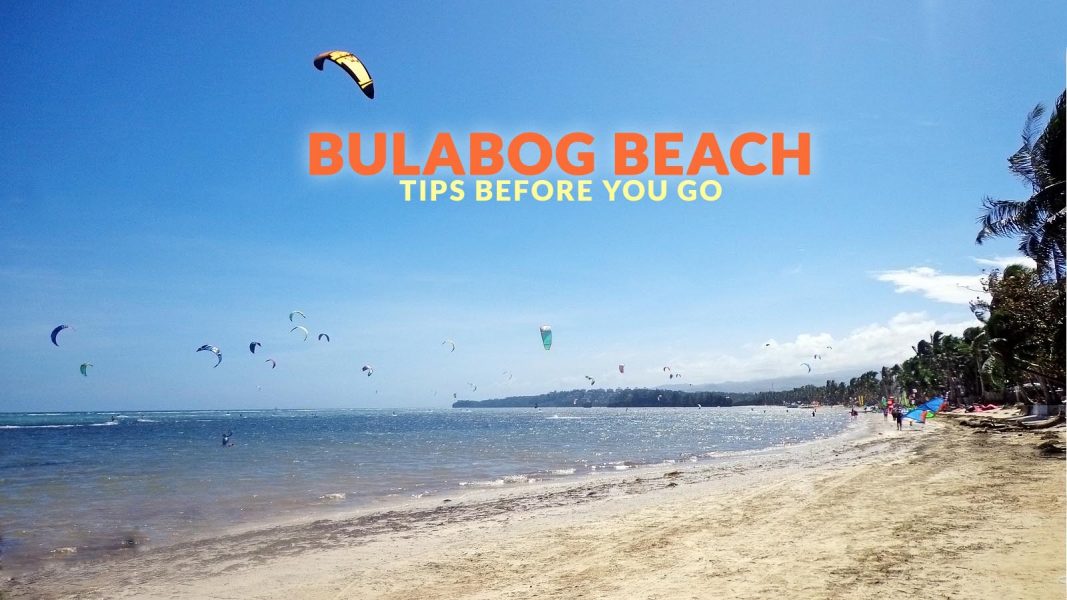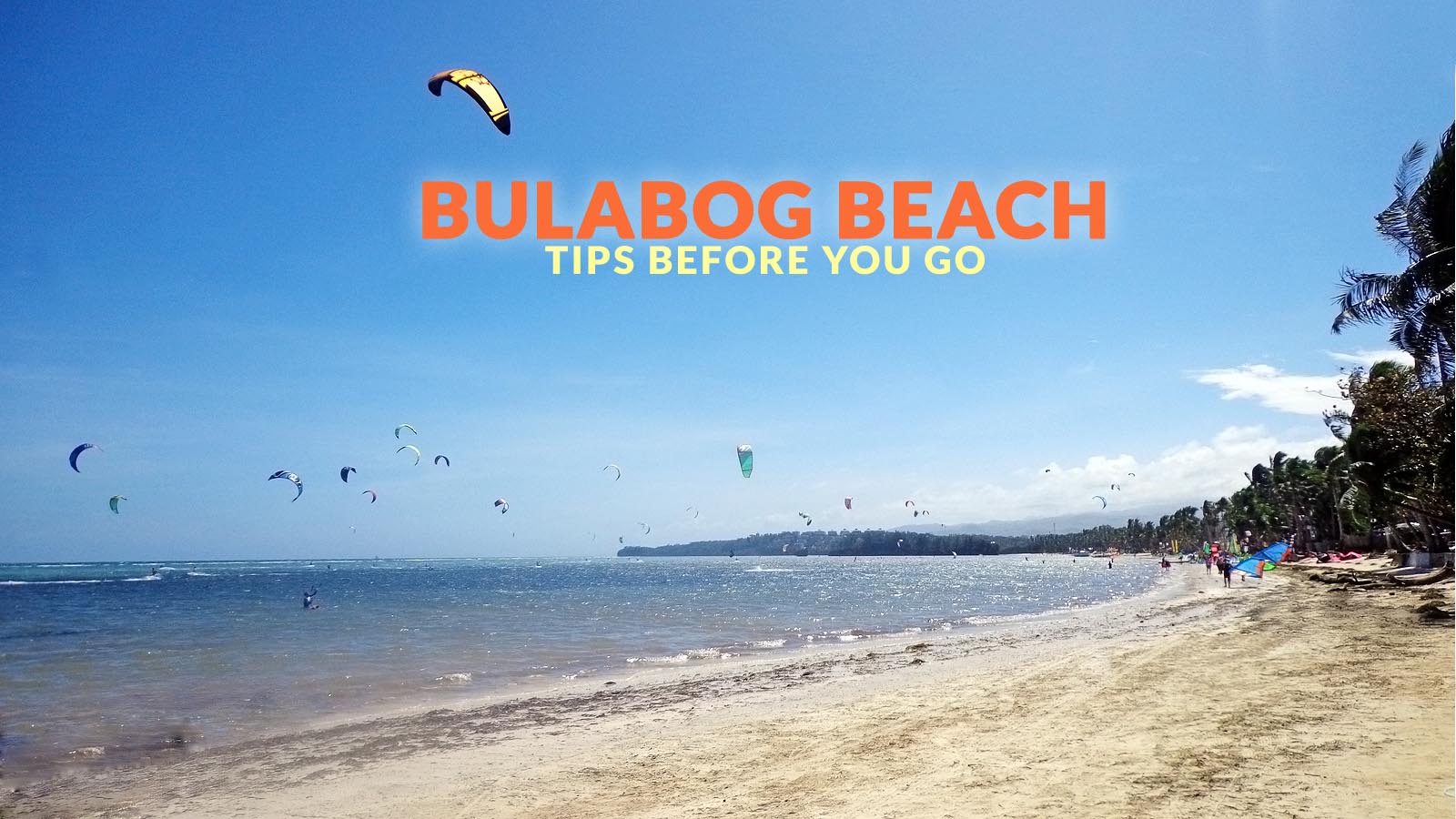 This beach in Boracay doesn't have the same fine white-sand that has made Stations 1 to 3 famous. However, Bulabog makes up for it with ideal conditions for kitesurfing. The beach gets windy at just about the appropriate level for kitesurfers to ride the waters, improve their skill or get a chance to try this sport. There are also many kitesurfing shops and schools in and near the area; they can also rent out equipment for those who don't have any.
Where to Stay: Boracay Hotels and Resorts
---
Seco Island
Seco is a small island in the middle of nowhere has no infrastructure and no natural shade. However, it makes up for it with white sand and blue waters as far as the eyes could see. It is also an ideal kitesurfing destination because of its location. The winds blow just right and the waves are challenging for kitesurfers who want to gain experience. You can rent a boat from Culasi in Antique, but it is easier to get to Seco from Boracay as there are many organized trips departing for excursions.
Where to Stay: Antique Hotels and Resorts
---
Kingfisher Beach
This destination in Ilocos Norte isn't just a place for beach bummers and history lovers. Those looking for an adrenaline rush will also enjoy their visit. There is a resort that offers a variety of water sports; one of which is kitesurfing. The nearby beach provides all the elements you need to ride the waves and get your shot of adrenaline. Kingfisher's waves and winds are ideal for kitesurfers who want to test their mettle and improve their skill.
Where to Stay: Ilocos Norte Hotels and Resorts
---
Bangui Beach
This beach in Ilocos Norte is an ideal place to go kitesurfing because of the shore wind and breaks, both of which create the perfect conditions. You'll also get to have perfect action shots with the windmills serving as the background whenever you jump, ride waves, or finish tricks on the board. The beach is a good place for level two and three riders who want to learn how to do jumps or improve on them.
Where to Stay: Ilocos Norte Hotels and Resorts
---
Bagasbas Beach
This beach located in Daet is an overnight (around 8-hour land trip) from Manila or an hour flight from the city. It is a popular destination for surfers and kitesurfers alike because of the waves and winds. Bagasbas is an ideal place for beginner kitesurfers as the waves are relatively small and some parts are flat. You'll learn how to use the wind properly, maneuver with falling, and ride the waves.
Where to Stay: Daet Hotels and Resorts
---
Siargao
This island gained worldwide renown for cloud 9, waves that look like the number '9'. Surfing aficionados already know about this destination. Kitesurfers can also improve their skill, ride the waves, and gain experience in the sport they love whenever they visit. The conditions are ideal for kitesurfing, such as winds and choppy waters. The wind blows at a moderate level, making Siargao a good place to start learning how to kitesurf.
Where to Stay: Siargao Hotels and Resorts
Related topic: 5 Reasons Why You Should Visit Siargao Island, Surigao del Norte
---
Cuyo Island
Cuyo is a small island in the province of Palawan; this area barely has any infrastructure for tourists. However, you're not here to sun tan in a luxury resort. Cuyo's relative isolation creates ideal conditions for kitesurfers, such as winds, waves, and flat waters. Kitesurfing here is perfect for both beginners and the experienced. You have a handful of beaches to surf from if ever you get the chance to visit the island. Two of your choices include the beaches of Victoria or Capusan.
Where to Stay: Palawan Hotels and Resorts
---
Pamilacan
This kitesurfing destination in Bohol is a good place to gain experience and boost your skill as a kitesurfer. It is about an hour from Tagbilaran Airport, making it accessible for surfers. The winds and waves are at a level ideal for both beginners and intermediate riders. There's also plenty of room for visitors who want to hone their skills and put in more hours practicing.
Where to Stay: Bohol Hotels and Resorts
---
Union Beach
This kitesurfing destination in Malay, Aklan is only a few minutes away from Caticlan Airport and half an hour from Boracay. Its nearness to Boracay makes it a good alternative to Bulabog Beach for kitesurfers or for those who want to try the sport after a few nights partying or just lazing on the beach. This is an ideal spot because of its conditions characterized by small and easy waves, protected flat waters, and the winds blowing on shore. Beginners can hone their skill and gain experience here because there are few people and shallow waters.
Where to Stay: Boracay Hotels and Resorts
---
Kitesurfing is a fun and thrilling water sport for those looking for a new activity to try while visiting some of the best and most beautiful islands in the Philippines. You'll have a number of options to choose from to improve your skills, gain experience, and maybe even reach a competitive level.
Reminders