There are many towns in the Philippines named Pandan, and we're sure each of them offers their own brand of adventure, but in the province of Antique, the town of Pandan has a variety of activities that could entice all kinds of travelers.
One would think the town is named after the pandan plant, but it was christened – as most Philippine towns are – by Spaniards. Back in the day, a group of Spanish soldiers happened upon a gaggle of local women. The former asked the latter where they can get food to which the latter responded by offering their basket of potatoes. "Dan", one of them said – "that" in the local tongue. The foreigners misheard it and perhaps out of excitement, exclaimed, "Pan!" – bread in their language. And then, as it usually goes, the rest is history.
Pandan is about four hours from San Jose – the capital of Antique. Buses that go here are available at the San Jose Terminal. Fare is about Php210. The town is also accessible via Kalibo or Caticlan – in fact, it almost borders Aklan since it is the second northernmost town of Antique. There are vans and buses from either town that go to Pandan.
If you're visiting Antique or Aklan soon, why not include a visit to Pandan? Here are seven activities you can do here.
---
Make the Most of the Country's Cleanest River
Pandan is home to the Philippine's Cleanest Inland Body of Water: the Bugang River. This river and its environs double as eco-tourism sites. You can try a bunch of activities like trekking, rappelling, and wall-climbing. But if you're just going to do one thing, it should be river-tubing. You'd get to go on a pleasant trek to the head of the tubing site, going through thick forest for some wildlife-spotting and forest-bathing. You'll also pass by the famed Blue Lagoon. It costs Php200 per person to go river-tubing. This already includes life vests and the guide fee.
View this post on Instagram
---
Enjoy Water-sports at Naranjo Water Park
On one portion of the Bugang River is Naranjo Water Park where you can try a number of water-sports. Kayaks, stand-up paddle (SUP) boards, and pedal boats are available for rent. Kayak and SUP board rentals start at Php250 per person per hour, while pedal boats are at Php350 good for two. If there are ten of you in the group, you may opt for a river cruise aboard a motorized balsa for Php80 per head. The cruise takes about 30 minutes.
View this post on Instagram
---
Chill at the Malumpati Cold Springs
If you've worked out a sweat from doing water sports, you may head to the Malumpati Cold Springs – which is still part of the Bugang River. The spring is a favorite of locals and it's easy to see why. The water is freezing – ideal to wash off the heat of a summer day. The water here is so cold that you'll see guests dunking in bottles of beer to "refrigerate" them! You may also rent one of the huts around the area and have some picnic – just make sure to dispose of your trash properly.
View this post on Instagram
---
Have a Beach Day
Pandan may not have the white-sand beaches its neighbors are famous for, but it's gray-sand shores are equally enticing. Swim, wade or just hang about and savor the ocean air. You may also stay until late in the afternoon to catch the sunset – this is one of the best places in Antique to go sunset-watching.
View this post on Instagram
---
Check Out a Privately-ran Library
Right in the heart of town stands the LA Dioso Memorial Public Library. The National Library of the Philippines recognizes the establishment as one of the most well-stocked libraries in the country. It has a collection of over 20,000 titles all free to use by the residents of the town. The library also holds regular activities like storytelling and all kinds of workshops.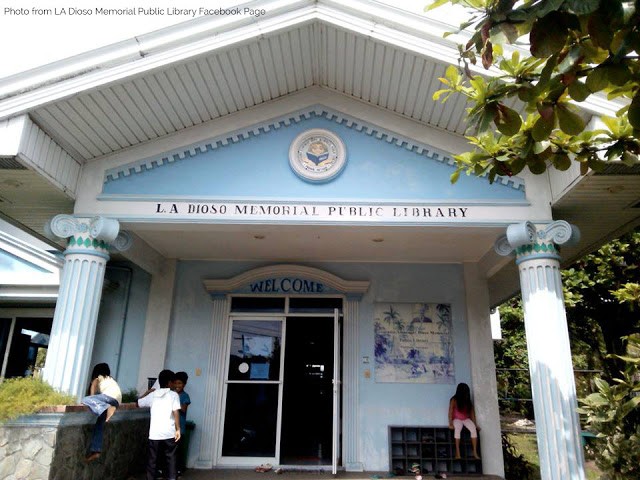 ---
Hang Out at Dioso Farm
Retreat to the comfort of the trees in Dioso Farm. This parcel of land is tucked in a woodland of mostly rare native trees. Enjoy the rustic, countryside vibes while taking a dip in the pool fed by mountain water. You may also go for a nature walk along one of the trails designed primarily for bird-watching. If you make prior arrangements, you may also have a hearty lunch here that includes beloved kakanin or rice cakes. Contact +63 917 580 9648 or +63 933 815 5439 for more information. Profits from the farm are used to maintain the LA Dioso Library.
View this post on Instagram
---
Support a Local Art
When shopping for pasalubong, the perfect place to go to is the village of Sto. Rosario. Here, the most skilled weavers of the traditional bariw can be found. Bariw (Pandanus copelandii) is a plant closely related to pandan. You can choose from many bariw iterations like mats, bags, hats, and baskets.
View this post on Instagram
---
Where to Stay in Pandan
Pandan has plenty of resorts and accommodations ranging from budget-friendly to splurge-worthy. One of the most popular places to stay is the Pandan Beach Resort. It's a beachfront property that enjoys one of the best spots to the town's black-sand beaches. It's also located in the center of town, close to 24-hour convenience stores, banks, and other commercial establishments. Here are some of the recommended resorts/hotels in Pandan by Agoda users, in no particular order.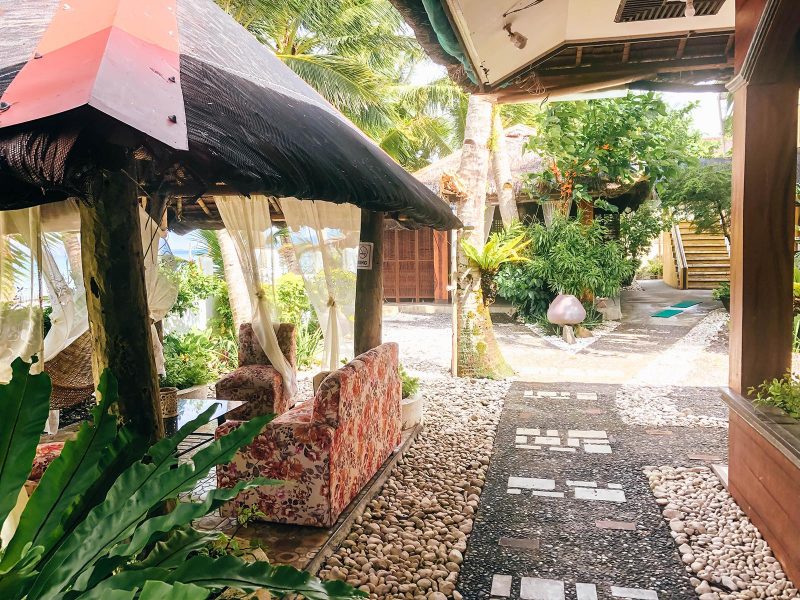 For more options, search here: Antique Hotels
Reminders