Antique is a province in the Panay Island. It is most famous for being the birthplace of an unusual spa experience called "Kawa Bath". It is where you get inside a large iron vat – formerly used for cooking sugar – filled with water (or milk and even beer) and placed over an open fire. Sort of like you're being boiled alive. But it's perfectly safe, don't worry.
At any rate, besides this novel way of relaxing, Antique has a lot more to offer. In the town of San Remigio for example, one of the few landlocked municipalities of the province, there are many attractions and activities one can do. The mountainous terrain would already be a clue to the delightful treasures this town has in store.
To get to San Remigio from the San Jose Airport, one must take a jeepney or van to the town of Sibalom. Once here, get on another jeep to San Remigio. Philippine Airlines has flights every Tuesdays, Thursdays, and Saturdays to the San Jose Airport in Antique via Clark.
So, should you want to experience more of what the province of Antique is about, venture into San Remigio and include these seven activities into your itinerary.
---
Take in the Spectacular Mountain Views
Being one of the few landlocked towns of Antique, San Remigio lacks the beautiful beaches its neighbors boast. But what it lacks in seaside wonders, it more than makes up for in terrific terrestrial views. Bordered by mountain ranges, San Remigio welcomes visitors with vistas reminiscent of the Cordilleras: rolling hills, jagged peaks, and lots and lots of trees. Everywhere you look is photogenic – even roadsides are Instagram-worthy! Don't miss taking a few snaps of your own.
View this post on Instagram
---
Enjoy the Cool Weather
Because San Remigio is perched on a higher elevation than the rest of Antique, the town enjoys much cooler weather. Even in summer, the weather here is pleasantly not sweltering. You get to move around without getting your shirt stuck to your body with sweat. It's especially cozy come evening – perfect cuddle weather. Plus, come dawn, fog rolls in for that classic dramatic feels!
View this post on Instagram
---
Go Strawberry-picking
Baguio and La Trinidad are not the only places you can pick some strawberries. In the village of Aningalan, there are plenty of strawberry farms. The cold climes and fertile lands of San Remigio make it ideal for growing vegetables and fruits and even weather-sensitive kinds like strawberries. Strawberry season is usually from November through February. Aningalan Highlands Strawberry Garden is one place you can try this activity.
View this post on Instagram
---
Ride a Balsa Across Danao Lake
Aside from the mountain vistas, San Remigio also plays host to a crystalline lake. Danao Lake is a 3-hectare lake that is home to a number of freshwater fish. Birds also frequent this site, so avid and amateur birdwatchers would enjoy a visit here. One may also board a bamboo raft and glide around the clear and still waters of the lake. There are also several huts perfect for lakeside picnics or just relaxing. Best time to visit the lake is probably in the morning or just before dusk when the light is less harsh.
View this post on Instagram
---
Explore Igbaclag Cave
For something more adrenaline-pumping and sweat-inducing, a trip to Igbaclag Cave is a nice addition to your San Remigio itinerary. A cluster of limestone, Igbaclag stands in the middle of a lush forest. The karst formation is more a tunnel than a cavern and there is a path that would lead you to the top. This path is a bit challenging because of the sharp rocks. It requires a bit of upper body strength as you need to hoist yourself up. But once you emerge and see the canopies of the rich forest below, it will all definitely be worth it. Make sure to wear proper attire and footwear so you'd fully enjoy the experience.
View this post on Instagram
---
Bring Home Organic Produce
When in San Remigio, the best souvenir would be the variety of fresh and organic produce. If you come during the off-season when strawberries are not available, you can choose from the slew of other crops on sale: cucumbers, tomatoes, taro, banana, onions, eggplants, lettuce, and many other. The price of produce here is also relatively cheaper than in Manila, so if you want more greens in your diet, better take advantage of this when you visit San Remigio.
View this post on Instagram
---
Where To Stay in San Remigio
San Remigio is one of the more offbeat destinations in Antique. There are only a handful of choices for accommodations. Most of which is located in the village of Aningalan. This is actually good because most of the tourist spots are within or near this area. Aningalan Highlands Strawberry Garden offers a bungalow-type accommodation with three rooms. They have solo-traveler and group rates so it'll still be a budget-friendly choice.
The capital town, San Jose de Buenavista, is just about an hour drive from San Remigio. Compared to the other towns, it is the most developed with malls, fast food chains, banks, and other business establishments like hotels and inns. If you are going further north to experience Kawa Bath in Tibiao and the Malumpati Cold Spring in Pandan, the best place to stay is in Pandan. Here are some of the recommended hotels according to Agoda users, in no particular order.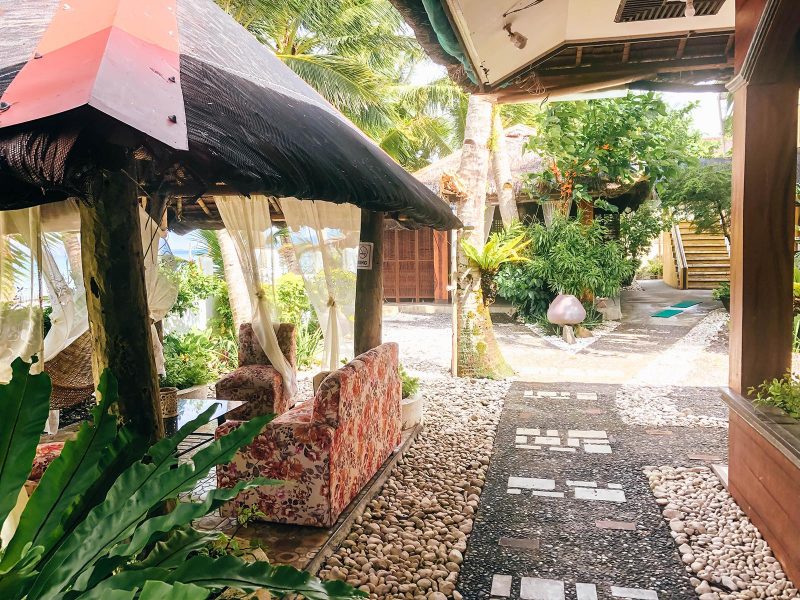 For more options, search here: Antique Hotels
Reminders