Sorsogon in Bicol has beautiful landscapes, pristine beaches, mountains and an idyllic atmosphere that gives it the makings of a perfect destination. However, even with all these characteristics, it remains an off-the-beaten path. This adds to its appeal, especially for those who want to get away from the crowds.
The province is accessible from Manila with buses that stop or passe its capital. You can also get here via Legazpi City in Albay, with vans that depart regularly for Sorsogon.
If you're interested in going, here are the things to do and places to visit.
---
Chill at Paguriran Lagoon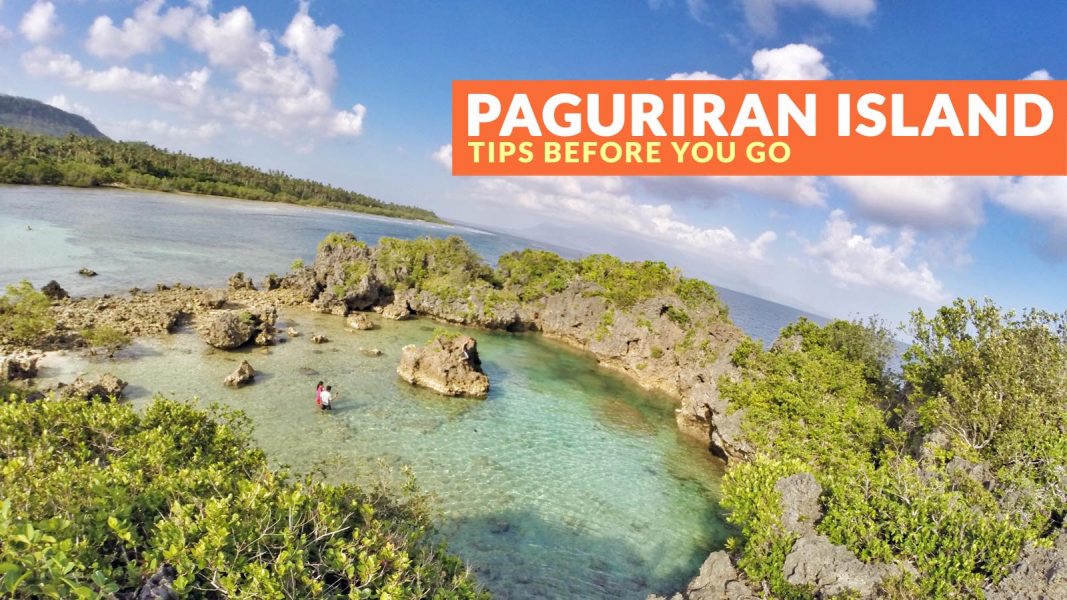 Located in Bacon District this beautiful lagoon surrounded by rock formations is a must-visit for those in the province. Its emerald waters will draw you in for a swim to douse the afternoon heat. Wade in its waters while forgetting your worries. Don't forget to climb up the rocks to get a stunning overlooking view of Paguriran, the nearby beach, and the ocean.
---
See Whale Sharks
These gentle giants, locally known as "butanding", are the province's main attraction. Donsol is the best place to swim with whale sharks. The guides don't feed the butandings unlike the ones in Oslob, Cebu so the activities have minimal impact on their behavior and feeding patterns. The ideal time to do this is from December to May. A tour costs up to approximately P2400+, depending on the package.
---
Go Firefly Watching
After a day full of activities spend the early part of the evening watching fireflies along the Donsol River. The fireflies emit a faint light amid the darkness. The price of a tour can cost up to P800+ depending on inclusions and the agency who arranges it.
---
Visit Subic Beach
This beach off the coast of Matnog is beautiful and unspoiled. Its powdery, white-sand shore and turquoise, glass-like waters are postcard and Instagram-worthy. The bucolic backdrop makes for an ideal getaway destination. Sunbathe, wade in the waters, read a book, contemplate the meaning of life or just relax and unwind during your stay.
---
Marvel at the Rugged Beauty of Tikling Island
This island's rugged beauty is characterized by rock formations, crystal clear waters, and middle-of-nowhere feel. Tikling Island is the perfect place to get away from the daily grind. Its pristine shore is picturesque and will entice you to swim.
---
Swim with Fish at Juag Marine Sanctuary
This sanctuary has different fish species in various sizes and colors. Rent or bring your own snorkeling gear to swim with the fish. You can include this attraction with Tikling Island and Subic Beach.
---
Explore Bulusan National Park
Nature lovers will enjoy Sorsogon, and one place they shouldn't miss is Bulusan National Park. The latest eruption of the volcano was in 2012, making it one of the Philippines' most active volcanoes. Outdoorsy visitors can go on a multi-day trek to conquer its summit. The trail provides scenic vistas, lush forests, stunning landscapes, and hot springs. For those who don't have much time, they can enjoy nature at Bulusan Lake.
---
St. Joseph Church
Sorsogon has remnants of the country's colonial past. One of the structures that will remind one of that bygone era is St. Joseph Church in Barcelona. The church was built in the 1880s and has withstood the test of time and nature. It is also one of the oldest churches in the province.
---
Revitalize at San Benon Hot Spring
Located in Irosin, this hot spring is an ideal place to relax, unwind and revitalize your body. Its hot water is just what you need after a tiring day of activities. Spend an hour or so here to relieve tight muscles.
---
Waterfalls-hopping
Sorsogon isn't just an island-hopping destination, you can also go waterfall-hopping. Bayugin, Nasipit, Palogtoc and Namuat Falls are just some of the spots to include in your itinerary. These destinations provide scenic trails and beautiful surroundings. The cool waters allow visitors to douse the summer or afternoon heat. You can find waterfalls in Bulusan and Casiguran.
---
Ride the Waves in Gubat
Sorsogon has a recently discovered reef break that has a good swell which surfers can ride. Visitors can find this surf spot in Rizal Beach in Gubat. There's a surf shop offering lessons and surfboard rental for P200.
---
Where to Stay in Sorsogon
Sorsogon is a laidback destination that is still on the off-the-beaten path. There aren't a lot of accommodations in the province, but you can still find affordable places to stay in.
Sorsogon City has more choices when it comes to hotels and guesthouses. Here you'll find supermarkets, department stores, and restaurants. It is also a transportation hub. All these characteristics make the city an ideal base to explore the province's attractions. There is a small resort that has cottages for rent and a tent pitching area in Paguriran. You might want to consider these top hotels as rated by Agoda users (as of January 2019):
Reminders