2018 • 08 • 13
More detailed Sipalay travel guide here: SIPALAY ON A BUDGET: Travel Guide & Itinerary
Poblacion is a common term used by Filipinos to refer to a place or area where the majority of the business establishments are built and business transactions happen; to put it simply, it's the city center or downtown. Poblacion Beach, from the name itself, is located at the city proper. Locals flock to the beach for its long stretch of fine golden brown sand, food stalls, and the beautiful sunset view.
How to Get There
Nearest Airport: Bacolod-Silay Airport (Negros Occidental)
By Air
This is the fastest and the most convenient way. Check your preferred airline company for the flight schedules and airfare from Manila to Bacolod-Silay Airport. Travel time is approximately 1 hour and 15 minutes.
From the airport, take a cab to the South Ceres Bus Terminal (around P260). You can also take a van just across the airport's arrival area exit (P150/head, one way). Taking a cab is a little bit expensive, but it is recommended if you have many pieces of luggage. You can always split the fare if you are traveling with a friend or two.
From South Ceres Bus Terminal, board a bus bound for Sipalay or Hinoba-an (P210-300, 4-5 hours). Buses bound for Hinoba-an pass by Sipalay. Alight at Sipalay stop.
Poblacion Beach is located at the city proper, near the public market.
---
Entrance Fee and Other Charges
Entrance Fee: FREE
Camping Fee: FREE; locals don't usually pitch tents here, since they normally go here late in the afternoon for the sunset.
Cottage Rental Fee: There are no cottages present especially along the beach where it runs parallel to the food park.
Sipalay Tricycle Tour: P1500 (whole day, good for 4 pax)
Sipalay Boat Tour: P1500 (whole day)
---
Don't Miss
The sunset! My friends and I witnessed the beautiful display of red, purple, and orange twice.
Mingle and interact with the locals (including the canine and feline friends if you are fond of dogs and cats). If your hotel is located in the city center, you can also go for an early morning walk.
Have your late afternoon snack while waiting for the sunset and people-watching at Sipalay Food Park. You can also have your inasal fix here!
Poblacion Beach is also the jumping-off point for Sipalay Boat Tour.
---
Don't Forget
There's one ATM servicing the whole of Sipalay City. If you are coming from Bacolod, better withdraw enough cash from there before going to Sipalay.
The city center has a decent number of restaurants and budget accommodations, so you won't have problems with food and lodging.
The resorts and beaches can be reached by either tricycle or boat from the city center.
Cellphone signal is good within the city center. Areas outside the business district have patchy reception.
Leave nothing but footprints.
---
If You Have More Time and Budget
Also in Sipalay, you can view and take photos of the islets of Tinagong Dagat from one of the resorts or go to Sugar Beach and Punta Ballo Beach.
Explore Danjugan Island in the nearby municipality of Cauayan. Learn more about nature conservation while appreciating the marine sanctuary's colorful and rich marine ecosystem.
Explore Bacolod before heading back to Manila.
RELATED TOPIC: Bacolod and Negros Occidental: Budget Travel Guide
DANJUGAN ISLAND SIDE TRIP: Danjugan Island Important Tips
---
Where to Stay
There are plenty of resorts and budget hotels in the laidback city of Sipalay. If you want a more peaceful and quieter place to relax, here are some of the recommended resorts in Sipalay City according to Agoda users, in no particular order.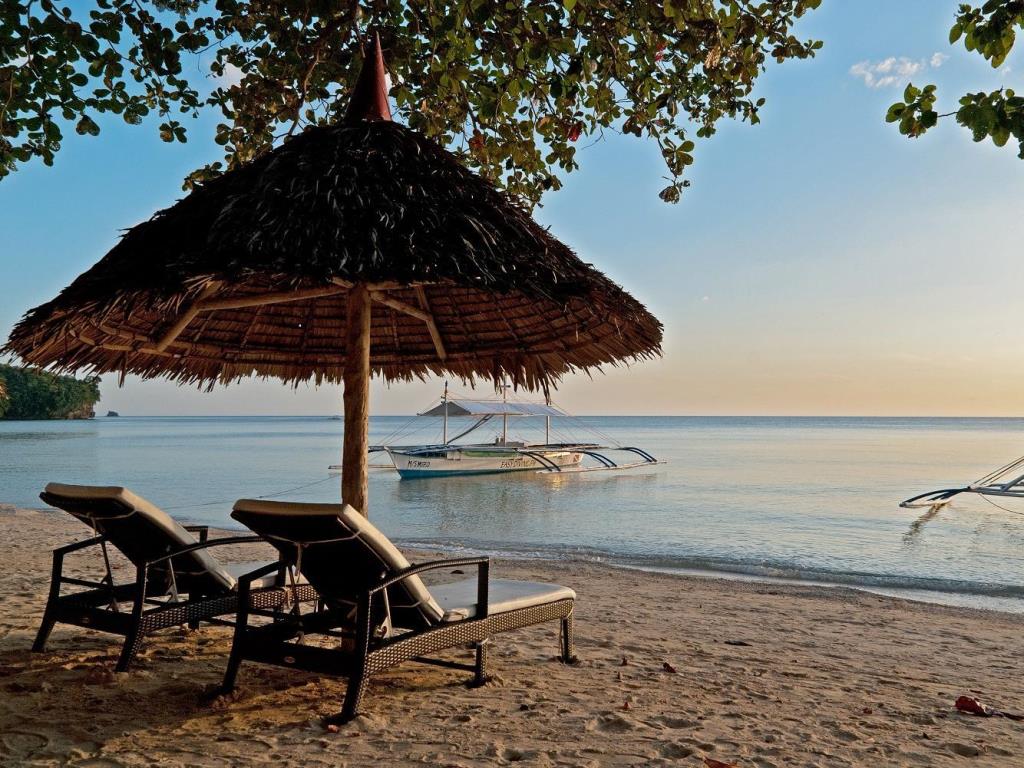 For more options, search here: Sipalay Hotels
Reminders